Five Hottest Cars: Woodward Dream Cruise 2019
This description may sound cliché, but the Woodward Dream Cruise defines organized chaos. It's also the most enjoyable traffic jam we've ever experienced. By driving in the Dream Cruise, you immerse yourself into a clash of car cultures. Modern muscle, motorcycles, custom hot rods and special interest vehicles all share the same playground.
Stop-and-go (er, stop-and-coast) traffic began at 9 a.m. Thumbs-ups, smiles, and nods of admiration were exchanged as drivers worked together to navigate the route. As cars crawled by, spectators on the curb encouraged tire shredding, verbally and by the nationally-known petrolhead's rolling hand sign for "do a burnout." What would normally be a 30-minute long commute from Ferndale to Pontiac took 2-hours, but one go wasn't enough. We went back for round two before trekking on foot to bring you the coolest cars in the Motor City.
1. The Imperial that Chrysler Should Have Made
Our jaws dropped and drool dribbled onto our laps when this custom 1959 Chrysler Imperial Speedster passed by. It's one thing to see it in photos, but actually witnessing it rolling down the road was a once in a lifetime experience. The car was designed by Murray Pfaff from an original '59 Imperial four-door sedan body that was cut up pieced back together in roughly the same proportions as a Shelby Cobra, then placed on a pro-touring style chassis with a Hemi Mopar powertrain.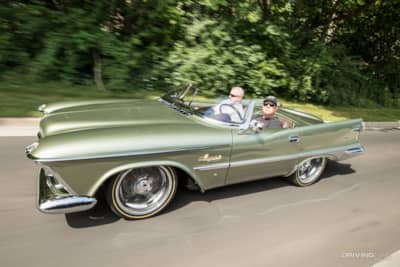 2. Whining is a Good Thing
We spent some time cruising in this souped-up Camaro's vicinity, then saw it later while walking the street. The supercharger whine was exquisite and made us turn our heads every time it passed.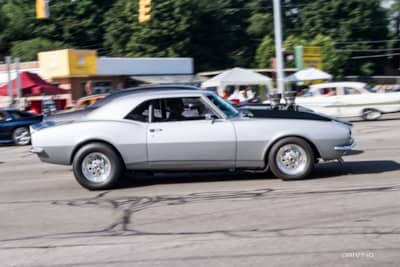 3. Bouncing Down the Avenue
As we passed this Chevrolet Malibu lowrider, the owner was pleasing the crowd with his hydraulic suspension. We heard a young voice request "bounce it!", and he obliged with a flick of a switch and a wide smile.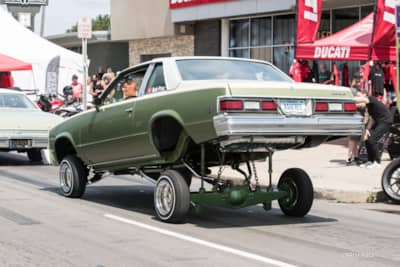 4. The Fast Vanner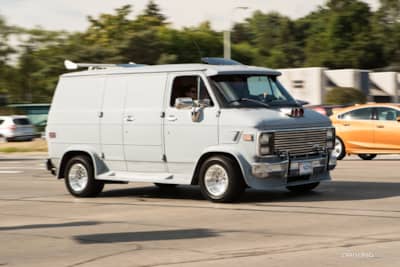 This build put a whole new meaning to the definition of custom van. Since we couldn't see it up close and personal, we have many unanswered questions, but we know the answer to the one question that really matters: Yes, it does burnouts.
5. Music to our Ears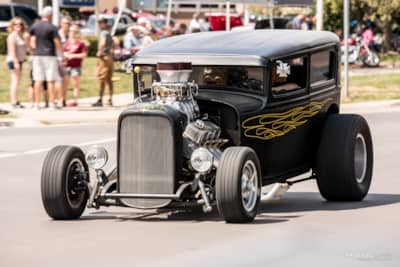 If we had to choose which hot rod tickled our ear drums the most during the cruise, we'd pick this supercharged big-block build that trumpeted each exhale through zoomie-style headers. Cruisers and spectators requested engine revs at every stop, and our smiles grew wider with each ground-shaking rumble. 
6. Ho, ho, ho!
Bonus: In case anyone wanted to know, Santa drives a classic Buick during the summer months.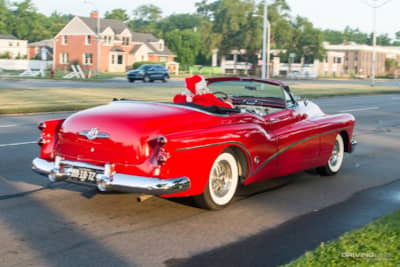 With over 40,000 vehicles cruising Woodward, there's a lot more to share. We narrowed the attached gallery down to our favorite sightings for your viewing pleasure.
Want a blast from the past? Check out the seven craziest vehicles spotted during the 2017 Woodward Dream Cruise.