Watch this Radical 360 VR with "Mad" Mike Whiddett
It's a Mad Mike world and we are all just part of it! Driving Line 360 brings you an amazing Virtual Reality 360° experience inside RADBUL Gen 2. "Mad" Mike Whiddett is your guide through the Streets of Long Beach as he pilots his 1,200 horsepower Rocket Bunny Mazda MX-5 around the course.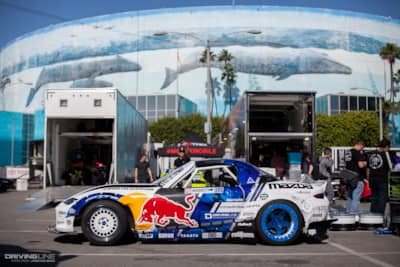 Don't forget to download your "Mad" Mike Whiddett. Spotters Guide here.
Stay updated on all Formula Drift coverage at DRIVINGLINE.com/DRIFT
(Photos by: Jonathan Wong)