Meet Tanner Foust: The Man Behind the V8 Drift VW
"When you're out in public, do people recognize you a lot?" I ask Tanner Foust as we're walking the escalators up into Hollywood/Highland, a popular tourist trap located in the heart of Hollywood at the intersection of (yes, you guessed it) Hollywood and Highland. "It happens," he says, and not more than 30 seconds goes by before our first fan recognizes Tanner.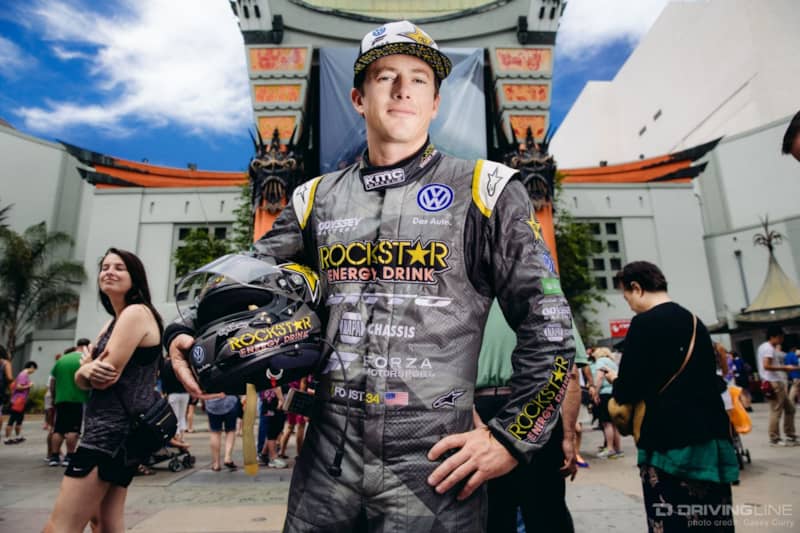 Next we're making our way down the Walk of Fame towards the Mann Chinese Theater; this is the part of the city that tends to be a little weird. You have all sorts of people dressed up as different characters who are out there daily in the attempt to cozy up to the unsuspecting tourist for a photo op or help guide them with directions, and in return, make a buck or two for their time. One of the few Spidermen stops us with great excitement—"No way, you're Tanner Foust! Please take a picture with me!" Another street performer gives Tanner a good stare down, not sure what to make of his racing suit and helmet, but gives him a thumbs-up anyway, yelling out "Good luck brother! Make lots of money today!" He's blending in better than I expected, and Tanner turns to me, with a "see what I mean?" type look. I suppose it's just another exciting day in the life of race car driver named Tanner Foust.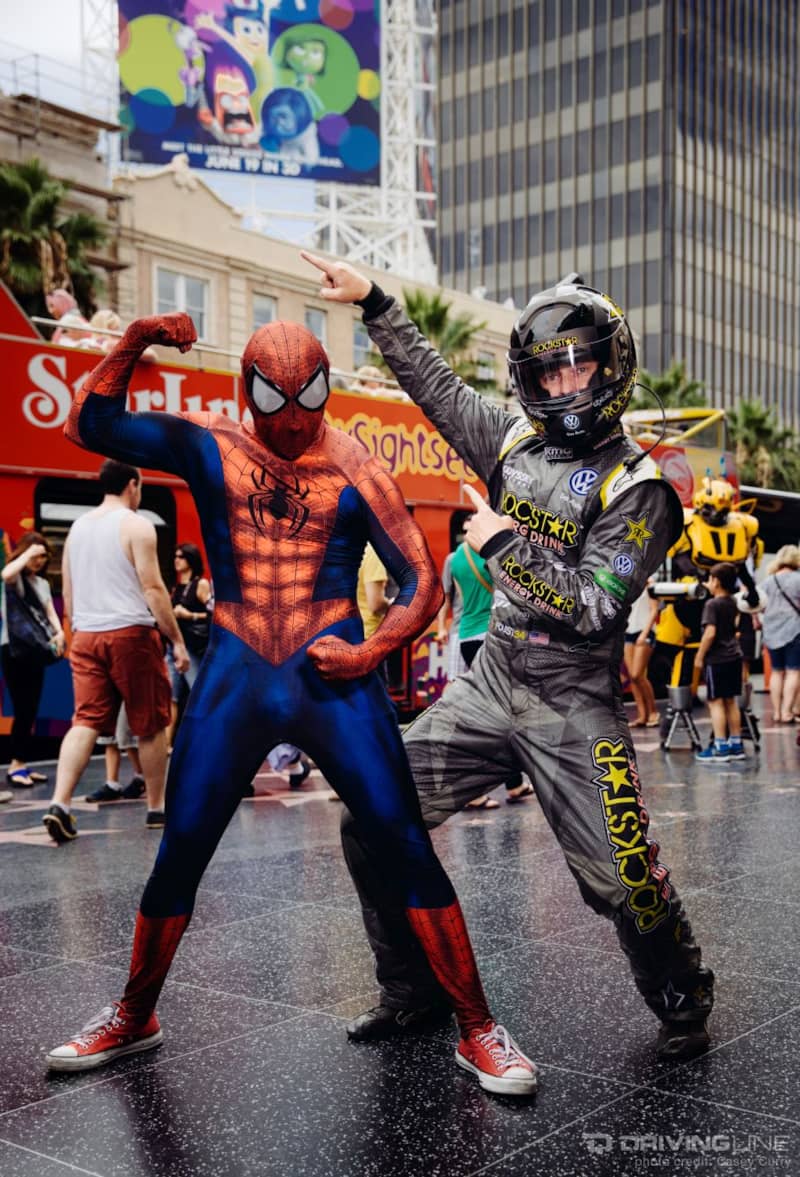 Let's dial the clock back a little and I'll tell you about the first time I heard the name Tanner Foust. It was the winter of '03; I was up in Colorado Springs on assignment to do a course on improving winter driving techniques and one of the school's instructors caught wind that I was a fan of drifting.  He said, "You might want to look out for Tanner Foust. He's another one of our instructors and is really good; might even start competing professionally." Sure, another one of "those" guys. I'll make sure to do that. Little did I realize I'd already been exposed to a star in the making, without even realizing it. Until recently, I didn't even know where he came from or how he got his start in racing.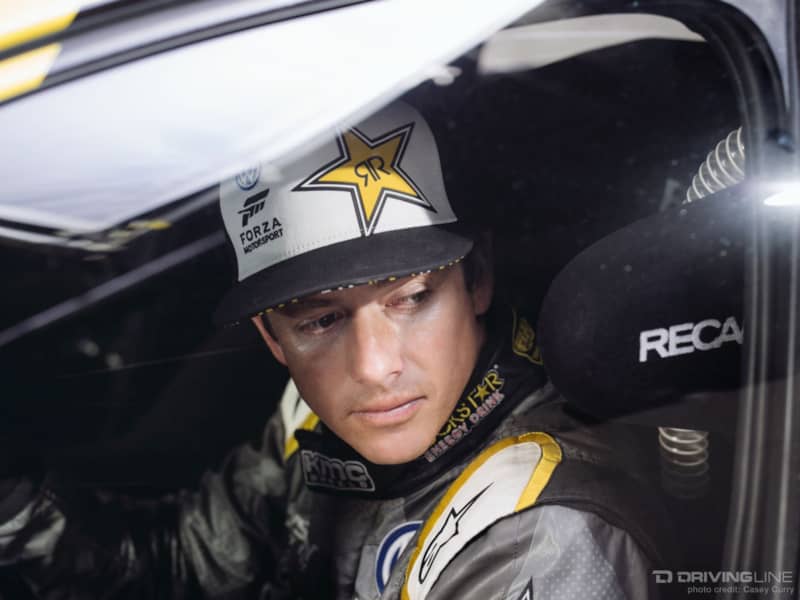 "I came in with no money, no family history of racing or any real knowledge of the industry in general, so I started out as a mechanic. I basically figured out that I needed to be able to talk the talk first before I could walk the walk. I went to the local racetrack, met a team owner and worked as a mechanic in return for seat time in the cars. I had a little bit of money saved but honestly I was broke—good thing it didn't require much to live back then. After gaining more seat time, I eventually met someone [from the driving school] who was racing and instructing, who helped get me a job at the school. After graduating from their program, it completely re-shifted my focus from formula/road racing to car control (drifting, rally racing). "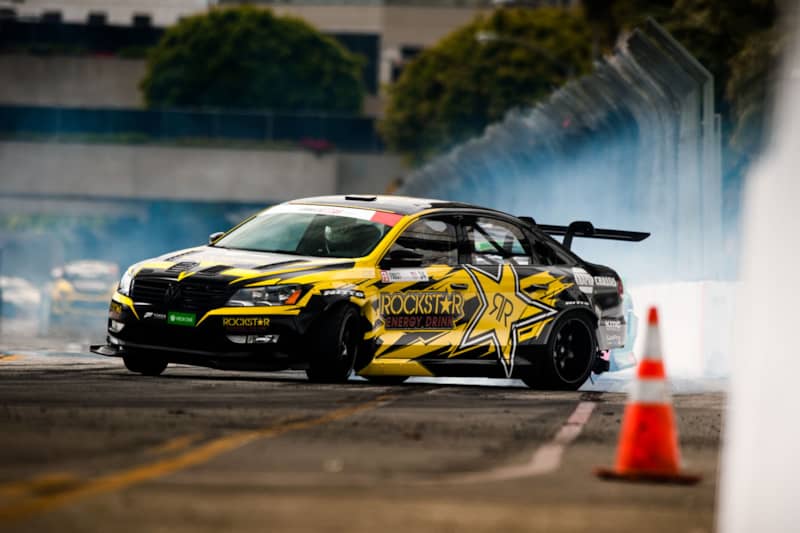 He would later catch his first glimpse of professional drifting by watching Japanese Option videos, literally on VHS. During the winter season he'd work at the ice driving school, and summers he'd do drifting demos at marketing events around the country for auto manufacturers such as Chrysler and BMW. One of his coworkers was another well-known professional drifter/stunt driver that should sound familiar: Samuel Hübinette, who played an instrumental part in getting Tanner started as a professional drifter. "One weekend he'd left me hanging because he had an opportunity to get a seat in car for the first D1GP USA competition. My first chance to get in an actual drift car was with the Jasper Performance Supra for an event at Laguna Seca, and all I'd known [about drifting] was what I'd seen in Option. Didn't know much about the sport, but neither did a lot of people. Rhys Millen showed up with a factory deal whereas Ken Gushi was six years old and wound up kicking all our asses (laughs)."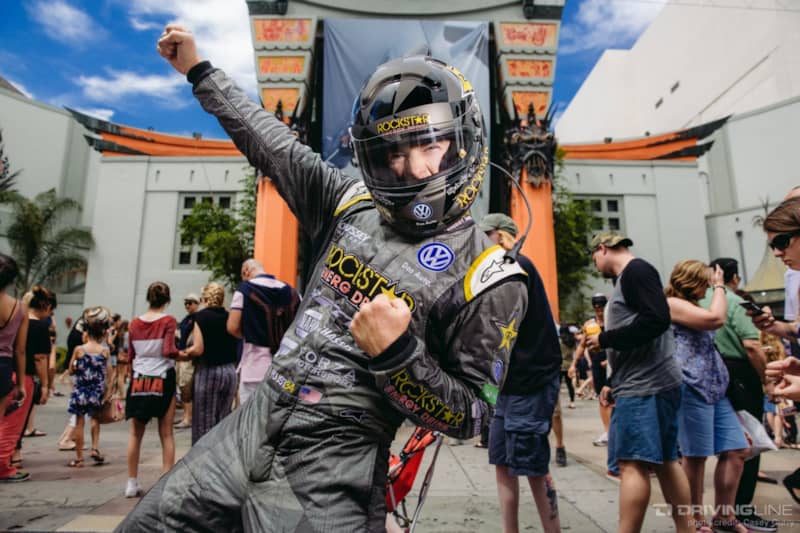 From there, Tanner continued to develop his skills, driving for McKinney Motorsports in a Nissan 240SX, and did quite well against the likes of Hübinette, Gushi and Vaughn Gittin Jr. He took his first podium finish in '04, and it was then he started talking to Stephan Papadakis about running with AEM the following year. "It's almost unheard of in motorsports," Tanner says, "To run a year and a half and have someone offer you money to drive; it doesn't happen. If it had been any other motorsport there's no way it would've happened that quickly." It was also during this time that Tanner started working in Hollywood, stunt driving on a project you might have heard of… "It was Fast and Furious: Tokyo Drift", Tanner explains, "Sixty days of driving a Z, dressed up as the stunt double for DK. This car had the same turbo setup my competition car had (the AEM Z), lots of similarities actually, so it was almost as if I was gaining seat time in that car. Once I did finally get into the AEM Z, we just hit the ground running."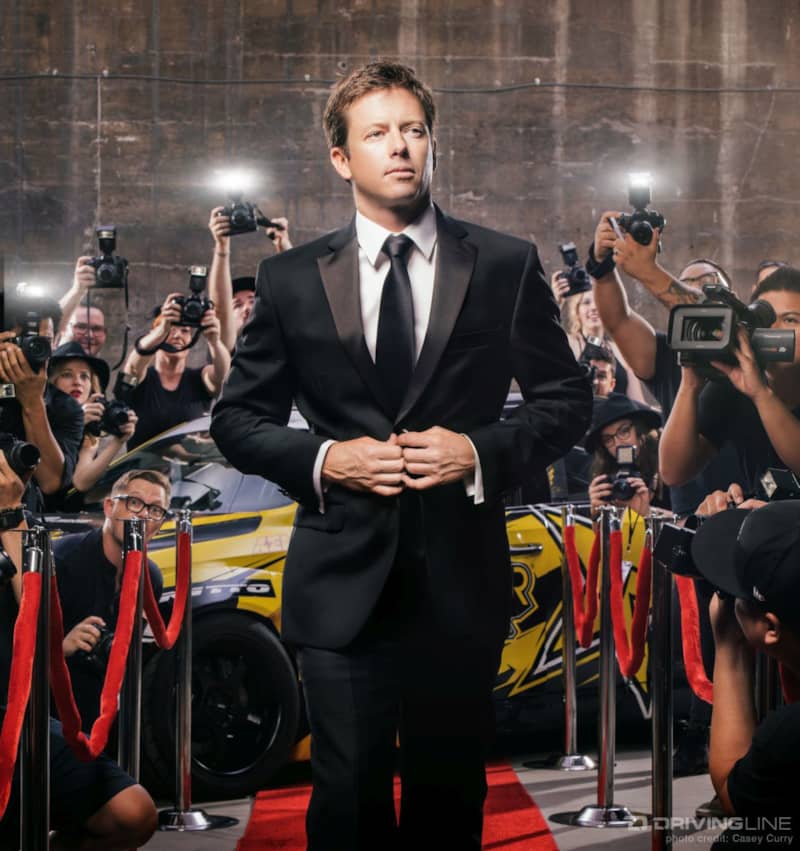 However, for Tanner and many of his drifting colleagues, there comes the inevitable time where a fork in the road is met—that is, what do you do with drifting as a profession? It's a tough skill to master recreationally and an even tougher job to uphold. "When you have friends who are deeper in an industry than you are, you tend to follow their footsteps," he explains, "Look at Rhys and Samuel—these are guys who had done even just one more event than me, but they were also more established. What really started forming my own path was when G4tv was televising Formula Drift. One of the show's producers interviewed me and thought I was good enough to be on-camera as a host of another show he was working on. I wound up working on projects for several years on a few different channels, which is really what got me going on the entertainment/television side, leading me up to Top Gear USA." There is also the very serious aspect of drifting's longevity, whether or not it can realistically sustain a person's livelihood long term: "Remember, I don't come from a financially stable background. Professional insecurity drove me to diversify my driving portfolio—to do stunt driving or professional racing, if one thing didn't work out then I'd still have something else to do. That really was the motivator, which turned out to work really good because each one supports the other as well. TV work meant that I could potentially find more sponsorships in racing and racing could help me get stunt driving gigs."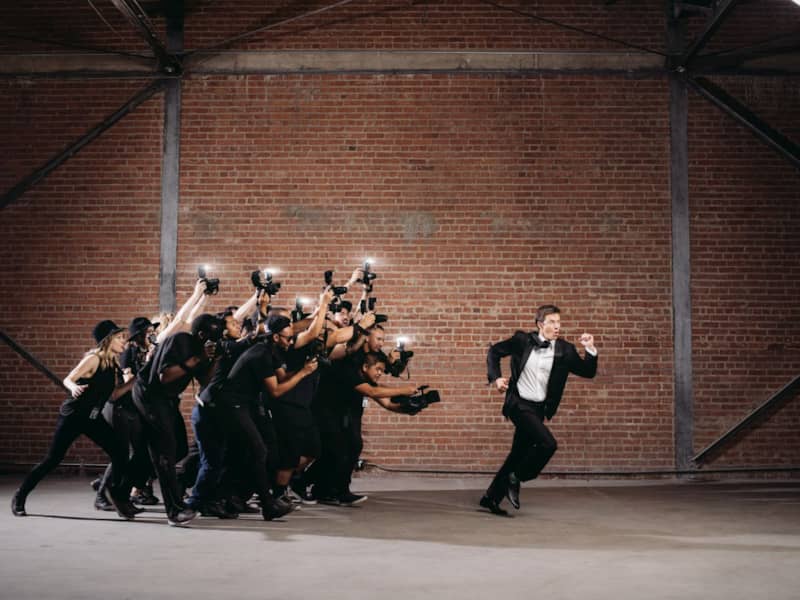 Which brings us all to Top Gear USA, a show that took some time to bring to fruition. Tanner had initially received a call to make his way to the UK to say a few words on tape for a possible remake of the insanely popular original, which was rumored to air on NBC and star Adam Carolla; obviously Tanner was to fill one of the two remaining spots, and he was all over it. He was asked just one question—What's your favorite car?—and all he could think of was, what a ridiculous question to be asked for a car show because "that changes on a daily basis—nobody has the same favorite car for very long." He started leaning into an analogy about girls, completely derailing the question until he eventually wound up on a 911 Turbo. "I walked out of there thinking it was the worst audition ever, but I got the job and worked with Carolla to try and find the third host. We tested and went down the list before we ended up on Eric Stromer. NBC decided not to pick up the show, but The History Channel did—and the rest is, well, history."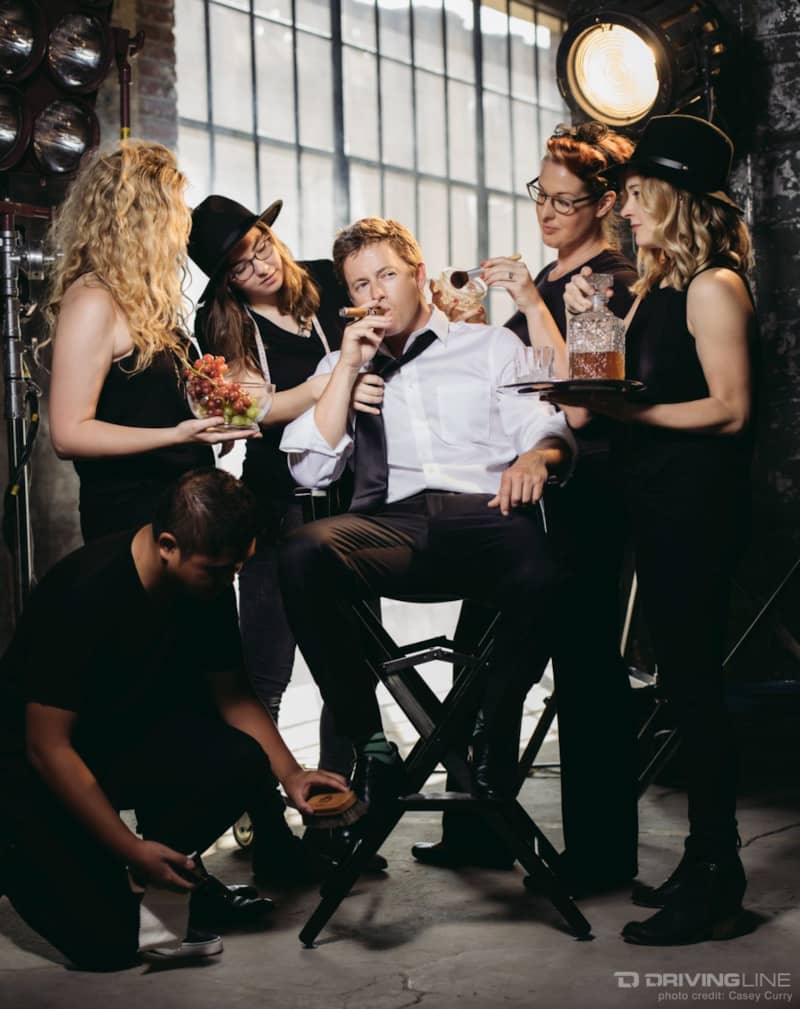 To this day, the original pilot hasn't aired, and while there has been a changing of the guard with the additions of Rutledge Wood and Adam Ferrara, it sounds like the current Top Gear USA crew is finally right and having a blast. "Each episode gets easier to do because I don't have to pretend to be someone I'm not. I don't have to understand pop culture…after 1997. Rutledge doesn't have to pretend that he can drive fast, and Adam doesn't need to pretend that he knows a lot about cars. We just can be ourselves, instead of that first season when we were trying to figure out who'd be the right counterpart to the U.K. originals, which are some pretty big shoes to fill." Tanner is still a big fan of the trio—Jeremy Clarkson, Richard Hammond and James May—having worked with them on projects, citing "they are the best at what they do". The U.S. crew doesn't have to attempt to be like them on any level, their format is different, maybe even for a younger audience, and if there is a comparison, Tanner gets it.
So what brought Tanner back to drifting? He had wanted to get involved again after being away those years but wasn't interested in doing a full championship season, knowing that he could've been easily able to do one but not a follow-up because of potential conflicts. "It's hard having to choose between either series, and I've been in that boat several times. This year, with Rockstar, we were able to get Fredric Aasbo hooked up and me to do a limited amount of (Formula Drift) events (for the season). Rockstar was the first energy drink to get involved with American drifting, just like they were the first in rallycross, and really, just like me, they wanted to get involved again. Even from a spectator and driver standpoint, I had to do it just so I could reconnect with my roots and my fans, which in reality is what made my career."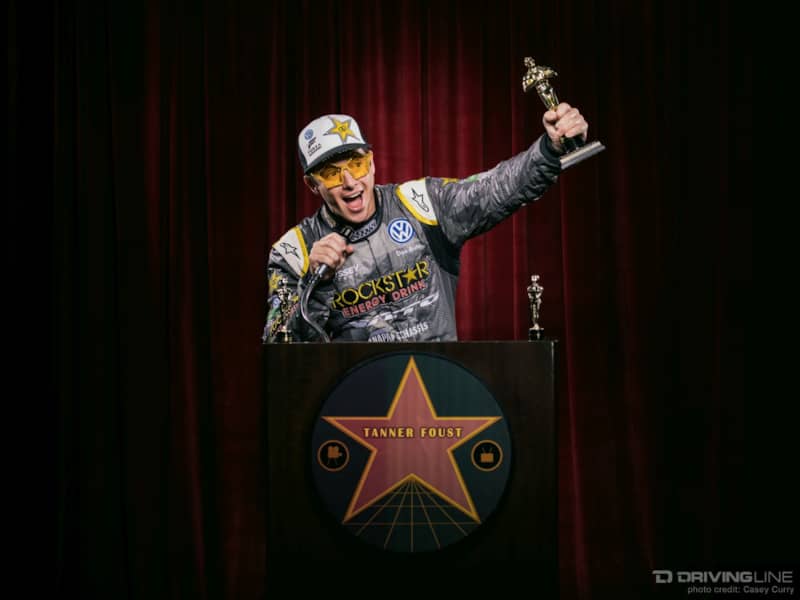 But have you seen the car? Not the typical vehicles we're accustomed to seeing Tanner in, nor is it a manufacturer's chassis that comes to mind when we're talking drifting: "The Rockstar Passat—here's a chassis that was going through its own refresh and we wanted to put our spin on it. It's big enough to fit a big V8 in it without it being penalized by the new FD regulations. It's something you just don't see." This isn't to say that just because most of the field has V8 power, it's that there wasn't time to develop a competitive engine package within the time constraints of having it ready by the beginning of the season. "[The original] would be an amazing engine, and I've been talking to VW about putting a homegrown engine in there. They do things right over there, and they don't want to just drop an engine in, hoping it'll work out; they'd do an extreme amount of testing. But that's the thing about drifting, like dropping in a V8, it allows you to express yourself with whatever you want. We went with something more economical and reliable with the LS7, and to make sure it's unique in its sound, Stephan made this really cool 8-1 sequential firing header—it just rips. It's what everyone notices right away; the thing tears air."
One very admirable quality about Tanner is that he is extremely grateful to his fan base, one that remains loyal to him over the years and nonetheless changes with each project he places under his belt (believe it when we say he has throngs of cougars who are willing to throw down against drift fan boys any day for a chance to be by his side). "I really enjoy face time with the fans, and it used to be the first drift events that you literally could sign a poster or shake the hand of every single person who came to stand in line, just to see you. It's not like that anymore and it's unfortunate you don't get a chance to see everybody, especially the kids who are always so stoked. I still enjoy meeting those who come to see drifting because they really are about the cars and the driving; they're loyal and hardcore. It's one of the most important parts of my job still, just like it was 15 years ago. I've seen other drivers get burnt out and would rather not [talk to fans], and I'm just the opposite. If there were a way to give every person in the bleachers a ride in the car, I would."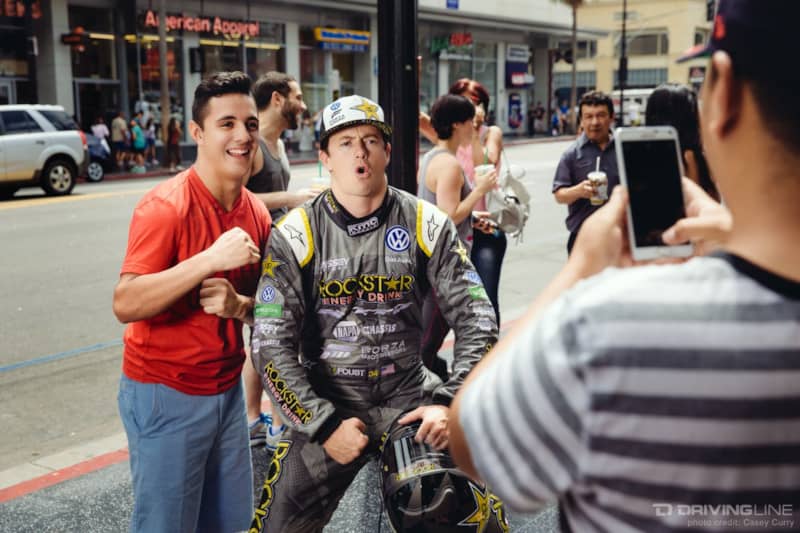 Back to Hollywood Boulevard. The streets are especially crowded and the heat is really taking its toll on Tanner. His driving suit has him completely drenched in sweat—but there's a heroic quality to it that you won't find in any of the fictitious characters working alongside him today. Most passersby have no idea who Tanner is really but we clearly find a small handful that do, and they can't believe they're taking selfies with their hero. After this shoot, it's back to a jam-packed schedule of prepping for the next season of Top Gear USA filming, continuing with GRC and a couple off-road races and the Irwindale finals. Our last shot of the day and he's relieved to pull the helmet off finally. We exchange simple goodbyes and literally the next second, he's disappeared, swallowed whole by the sea of people moving every which direction. This, I suppose, is but a small glimpse into the life of a race car driver named Tanner Foust.
First printed in Driving Line Issue 5. Photos by Casey Curry.