10 Hottest Cars of HyperFEST
During HyperFEST's 18 consecutive years of motorsports madness, the word has spread like wildfire that this is a bucket list event, held at a bucket list track. Drivers line up for a chance to test their skills and cars at Virginia International Raceway, which makes for a diverse variety of vehicles from several niches.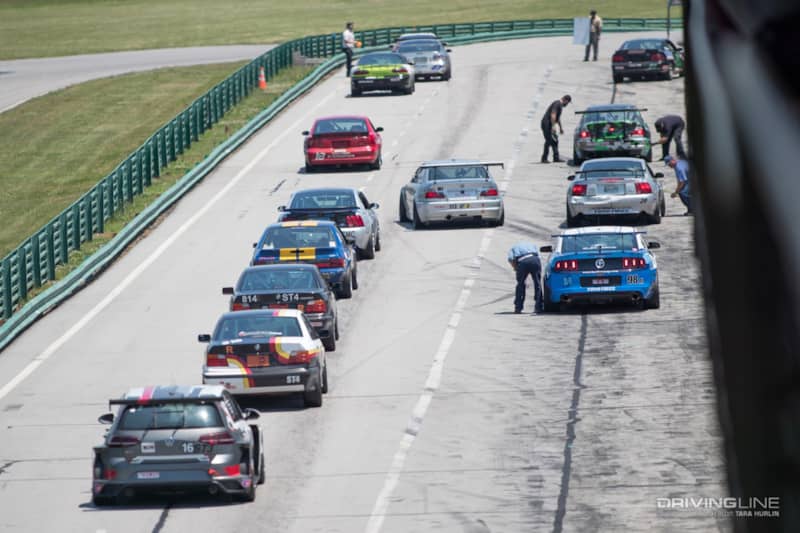 At HyperFEST you can see everything from crazy fast time-attack and drift cars to rally cars, street-driven builds and vintage racers. We've said it before but we'll say it again: It's impossible to touch on every build seen at this event, so we narrowed it down to the following 10 eye-catchers.
1. Lose All the Weight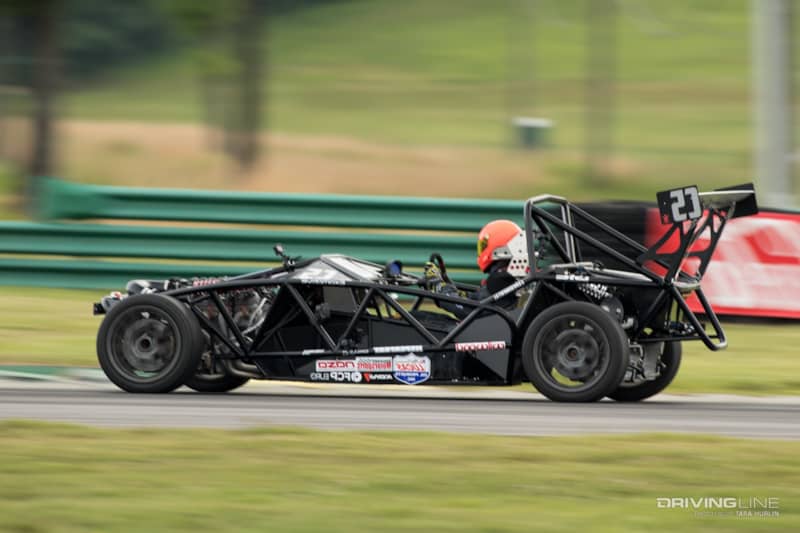 Exomotive's ExoVette concept car is the ultimate ultra-lightweight track machine. This stunning Vette cart weighs just 2,100 lbs and is equipped with C5 Corvette running gear. Nitto NT01 tires transfer the 5.7 LS1 engine's 350hp power to the pavement.
2. History Revived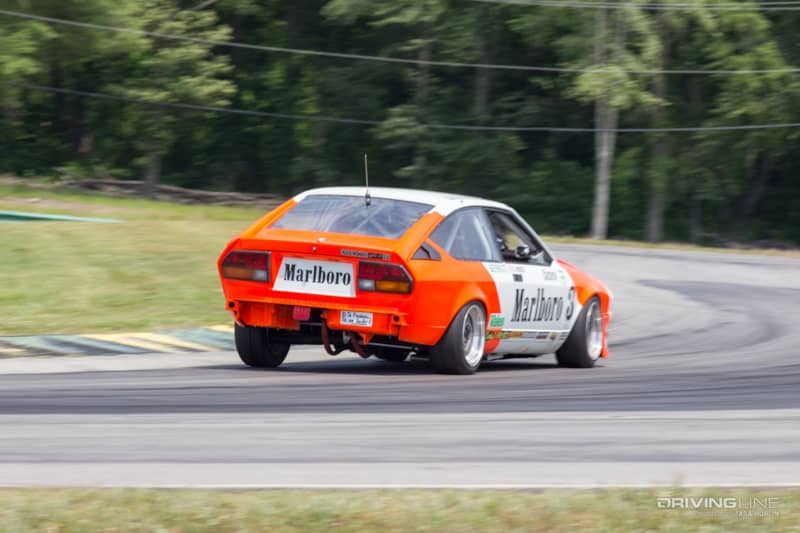 This Alfa Romeo GTV6 2L5 vintage race car reproduction stopped us in our tracks. The car pays homage to French driver Dany Snobeck, and according to vintage photos of Snobeck's Alfa racing days, this car looks identical, livery and all. The French flag beside the name "D. Snobeck" is adhered to each door, just below the windows. Keep your eyes peeled for this car at vintage races in the states.
3. Built for Burnouts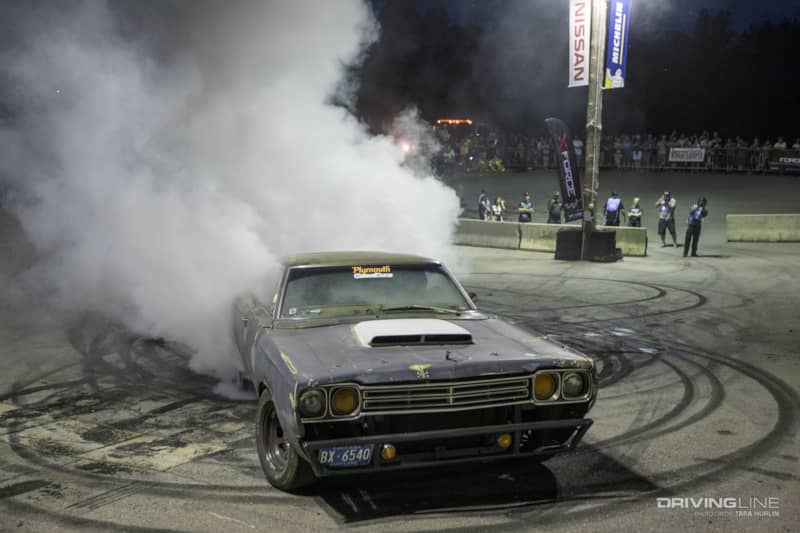 We first saw this roadkilled Plymouth Roadrunner parked in HyperFEST's car show lot, and unbeknownst to us at the time, we would witness what it could do in Saturday night's burnout contest. We don't know much about this Mopar, but it's clearly a tire-blazing brute.
4. Dressed to the Nines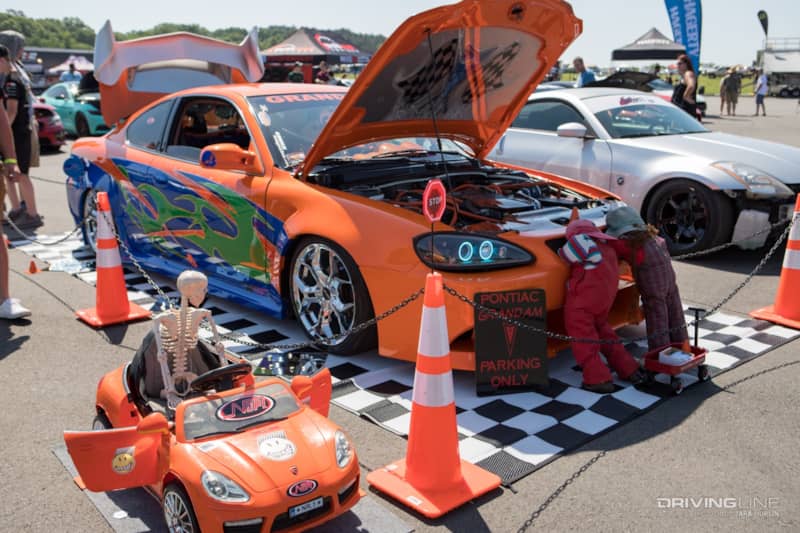 It was hard to miss this Pontiac Grand Am parked at the end of its row at the show. Like a scene straight out of The Fast and the Furious, every aspect of the car was customized in a flashy manner. A peek into the trunk reveals an air compressor adorned with airbrushed skulls, surrounded by diamond plate. In the front, creepy child-size dolls lean against the grille, hiding their faces.
5. Rally Ready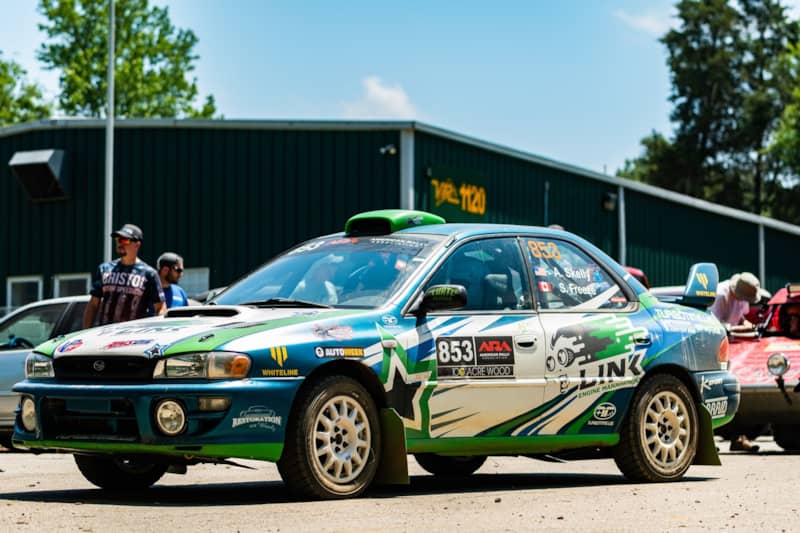 Amanda Skelly shared a full-throttle rally experience with thrilled HyperFEST attendees in her favorite rally car, named "Stitch." (Yes, after the Disney character.) The '97 Subaru Impreza L is powered by an EJ253 engine from an '07 Impreza 2.5i. Navigating rough terrain is made easy by KSport GR2 Gravel Coilovers. Thanks to Allstone Media for the above photo.
6. Ford Power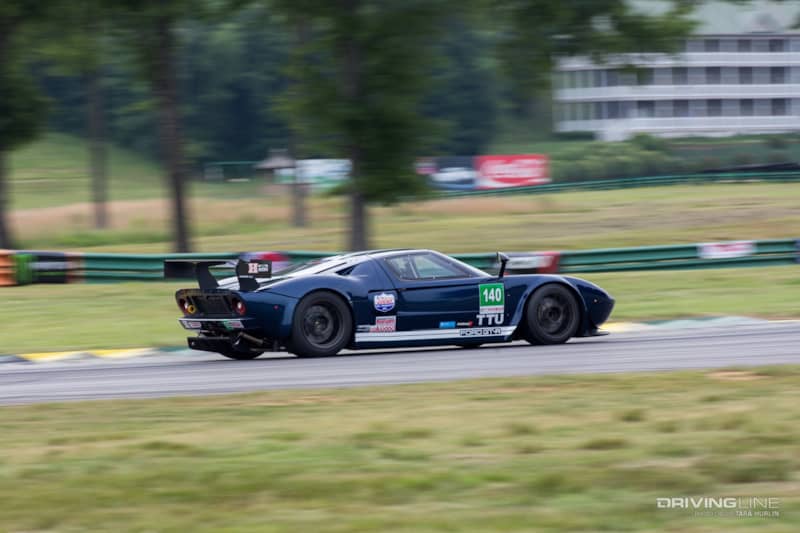 Everyone loves the iconic, edgy design of a Ford GT supercar, the Ford that's faster than a Ferrari. Ron McCall's Superlite GT-R kept the track hot all weekend with its 524hp.
7. All the Flare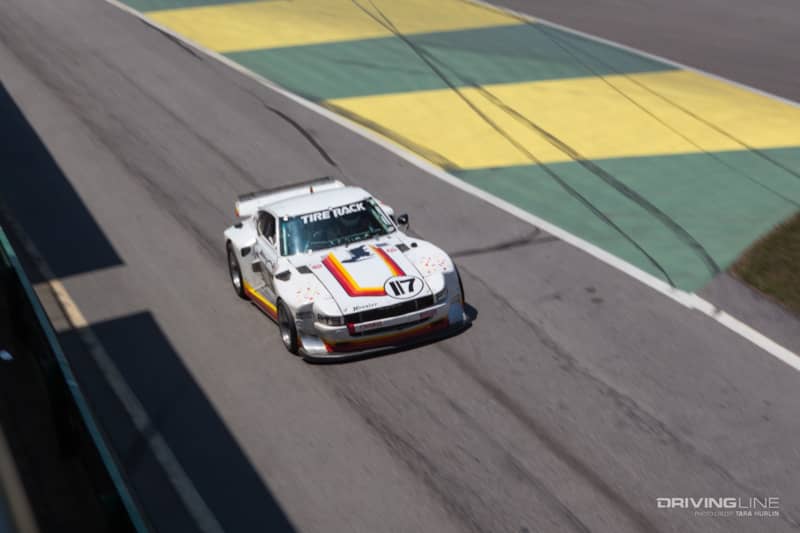 Behold, a 1973 Datsun 240Z wearing box flares. But that's not all. A peek under the hood reveals a twin-turbo 800hp all-aluminum V8.  
8. A Time-Attack Monster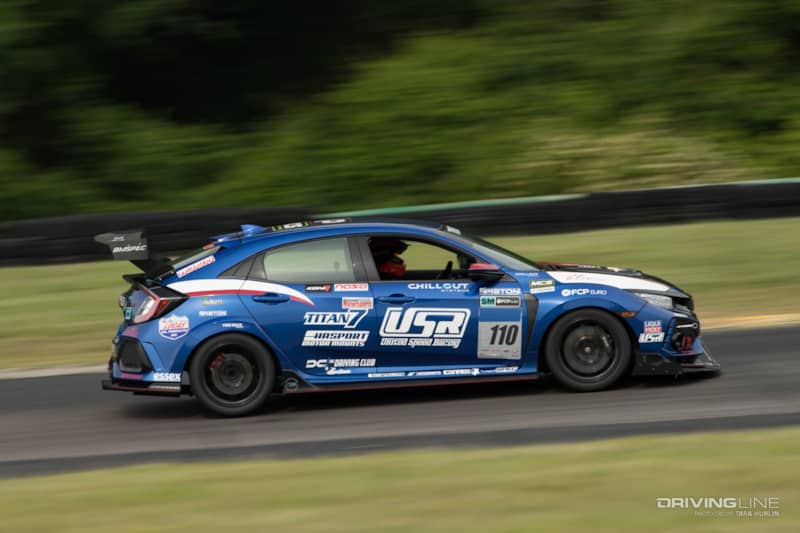 United Speed Racing's riveting 2017 Honda Civic Type R was a time-attack fan favorite. All the aero enhances its sharp features and helps the turbocharged 421hp K20c1 cut through the air's resistance.
9. The Car With a Bar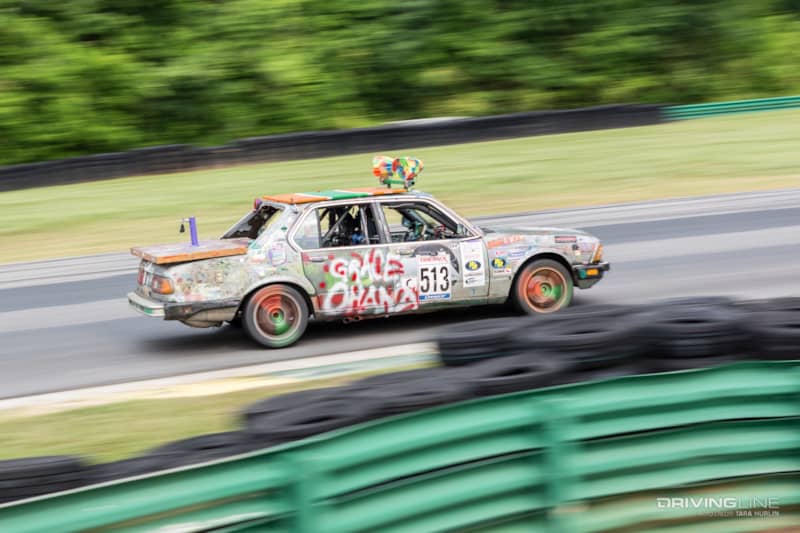 Okay, so it's not exactly a "hot" car, but it certainly knows how to party. This BMW is lovingly named "RaceBar." Built from an '84 733i, it's all business up front and party in the back. That's right: The beer tap you see on the rear actually works. According to its website, "As you look at RaceBar, every paint mark, broken metal, tape, dent, modification has a memory. This car is a treasured working piece of art to our team."
10. The Professional Fun-Havers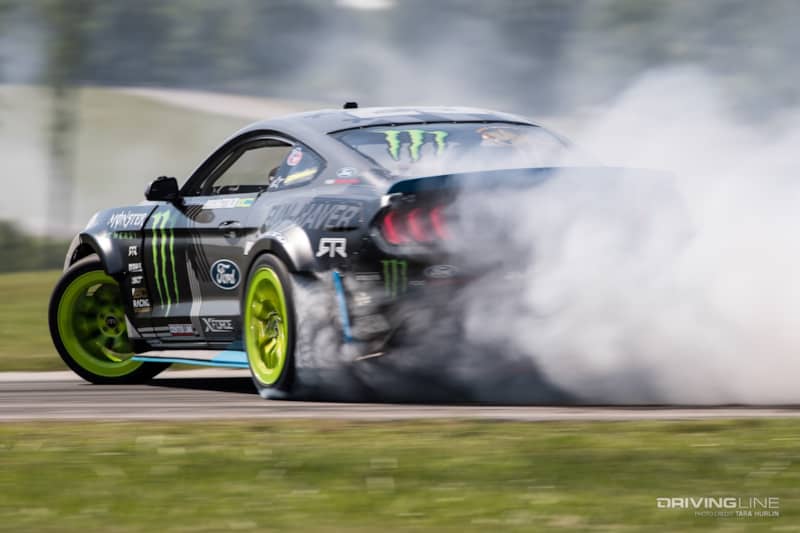 We can't end this list without mentioning Vaughn Gittin Jr. and Chelsea DeNofa's Ford Mustang RTRs, even though we talk about these monsters on the regular. Just look at them.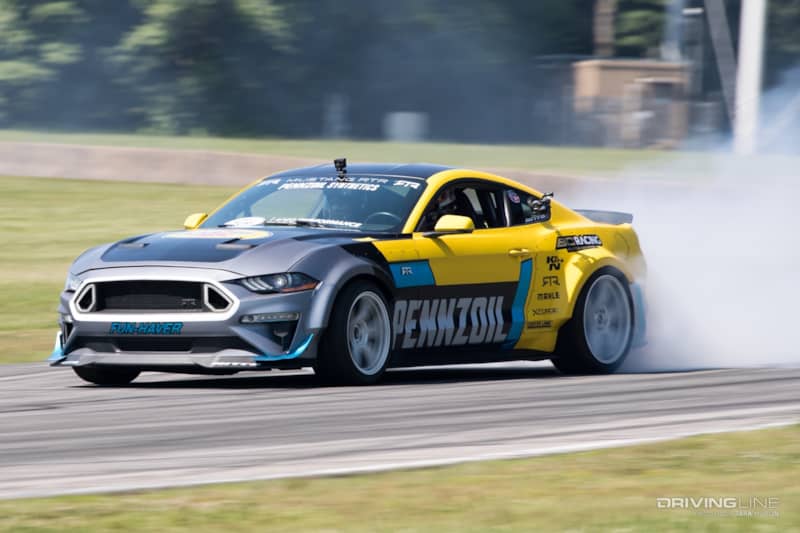 Speaking of RTR, Chelsea completed a 155 mph drift at HyperFEST.