10 Rigs From Overland Expo That Will Make You Want to Sell Your House
The 2017 Overland Expo West attracted thousands of adventurers from around the globe, and with them came some of the biggest and baddest 4x4 motorhomes around. These are not your typical motorhomes, though; these are off-road capable, and you won't find them in your local campgrounds. We walked the entire show from the parking lots to the vendor rows to find 10 of the most unique, over-the-top builds that you'd want to explore the world in.
1. '17 Ram 3500 AEV Prospector
AeroContinental brought out their 2017 Ram 3500 with the AEV Prospector package. The aluminum camper is hand-built with remarkable craftsmanship. The modular interior makes this camper easy to outfit for your specific needs.
2. Mercedes Unimog Bliss Mobil Camper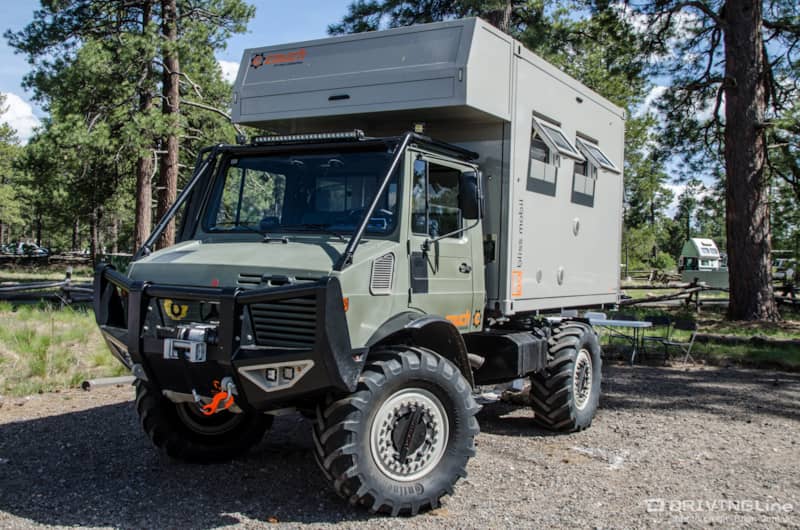 This Mercedes Unimog came to the show after going through off-road testing in sand dunes to make sure it was ready for anything off-road. The Unimog is prepared by Couch Engineering and has a Bliss Mobil camper.
3. Global Expedition Ford Super Duty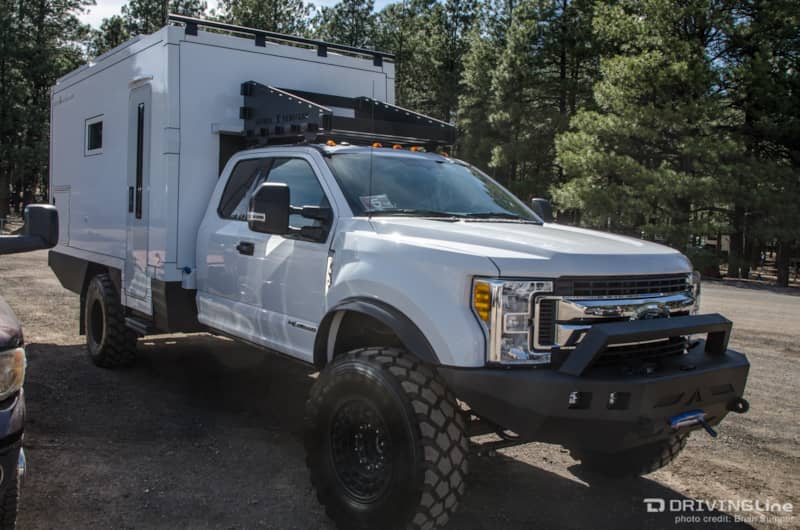 We found this Global Expedition Vehicles Ford Super Duty in the parking area looking right at home in the pine trees surrounding the venue. The Turtle model is the entry-level offering from Global Expedition Vehicles.
4. LMTV Camper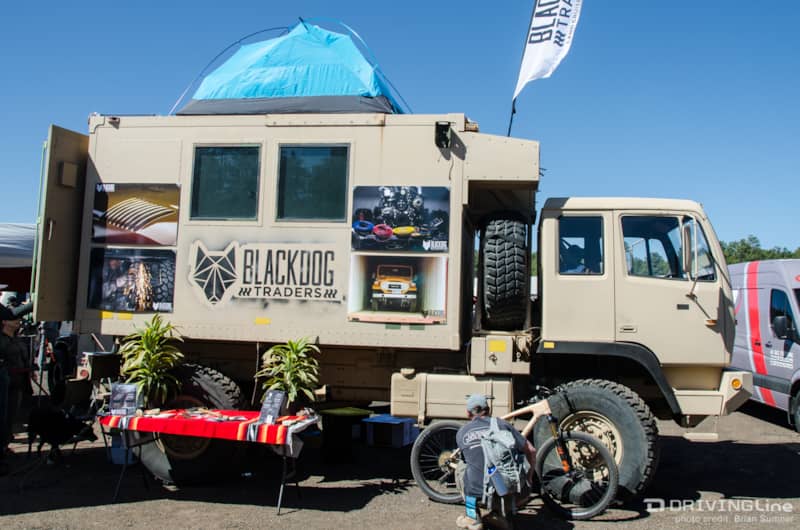 We are seeing more and more former military Light Medium Tactical Vehicles (LMTV) being turned into civilian campers. This was just one example at the show with a camper box out back.
5. Ram 3500 Kodiak Camper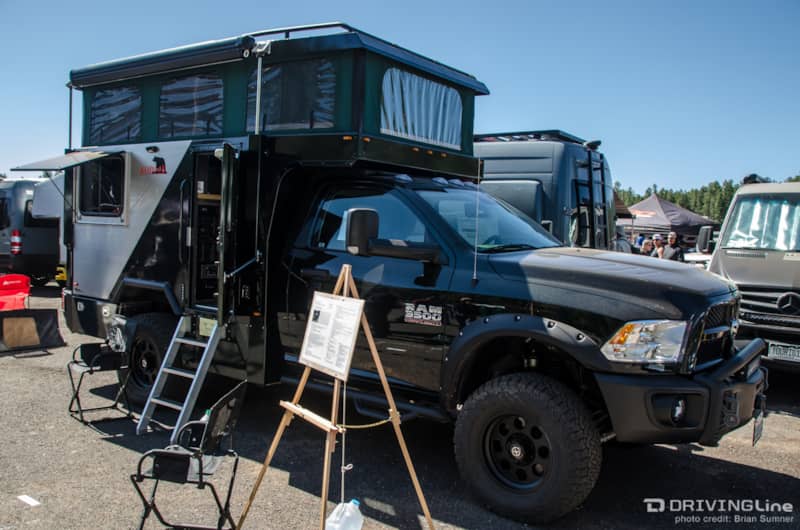 This brand new single cab Ram 3500 is equipped with a Kodiak camper. Although it's smaller than your first college dorm room, this home on wheels is still small enough to fit where others can't.
6. Tatra 8x8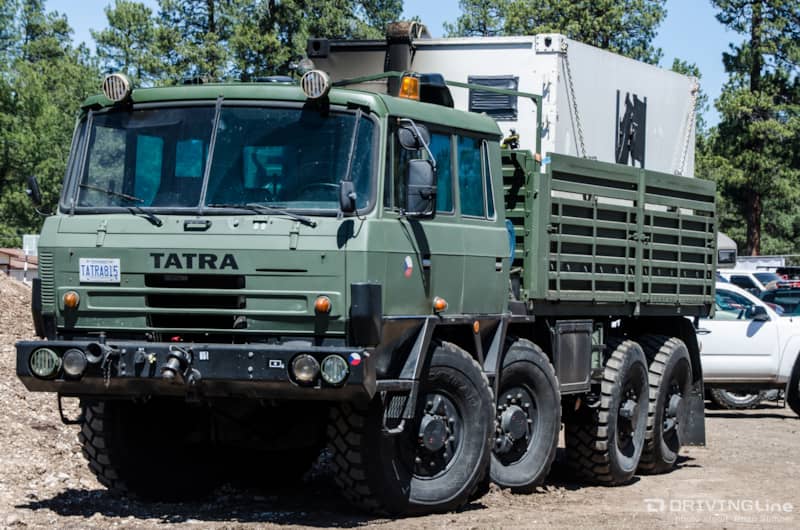 Tatra is a company in the Czech Republic that builds giant trucks and is one of the oldest vehicle manufacturers in Europe. This 8x8 with a living container chained in the bed is a little rough around the edges, but think of it as a rustic cabin on wheels.
7. Mitsubishi Fuso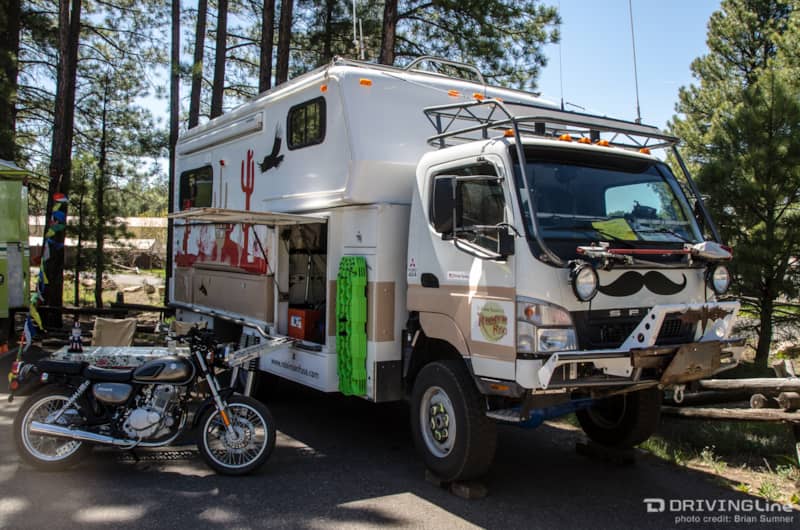 This Mitsubishi Fuso comes equipped with a garage to keep your motorcycle. Check out the Fuso's journey at The Continuing Adventures of Robinson Fuso.
8. Mercedes Unimog With Ambulance Box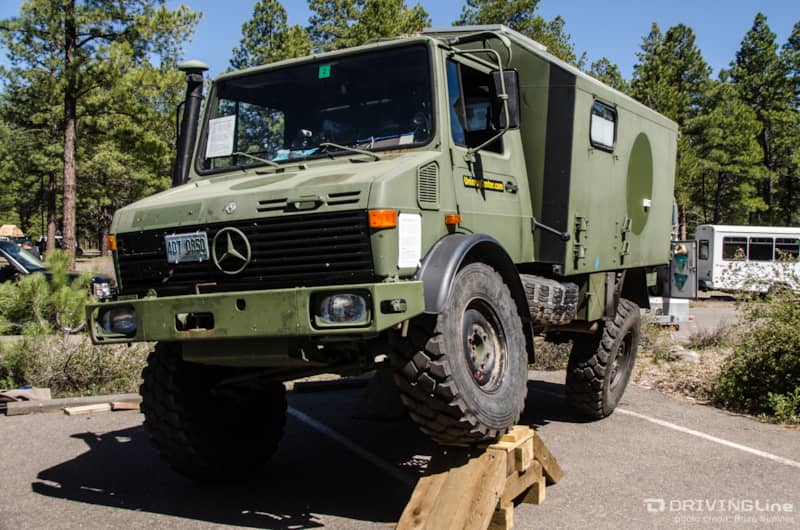 A Mercedes Unimog with an ambulance box out back provides the living quarters to take this truck out for short-term exploring. The flexibility of the chassis is on display here which lets this rig keep all four tires on the ground over rough terrain. Don't sell your house quite yet; start small and sell your shed to make room for your 'Mog between adventures.
9. Earthroamer Ford F-550 4x4 Camper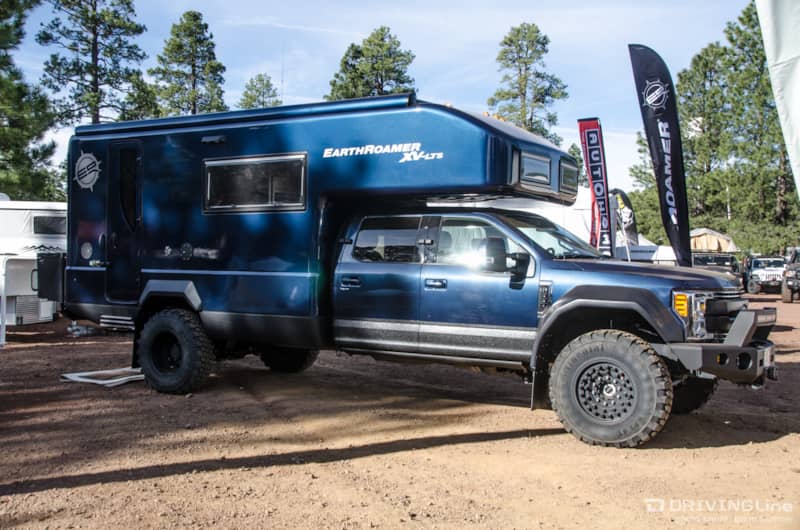 A Ford F-550 4x4 is the base for the Earthroamer XV-LTS molded composite camper body. It has it all from a luxury interior to onboard solar and battery power. This big yet nimble truck may put new meaning to "never leaving the house again."
10. International Workstar 4x4 UXV-Max Camper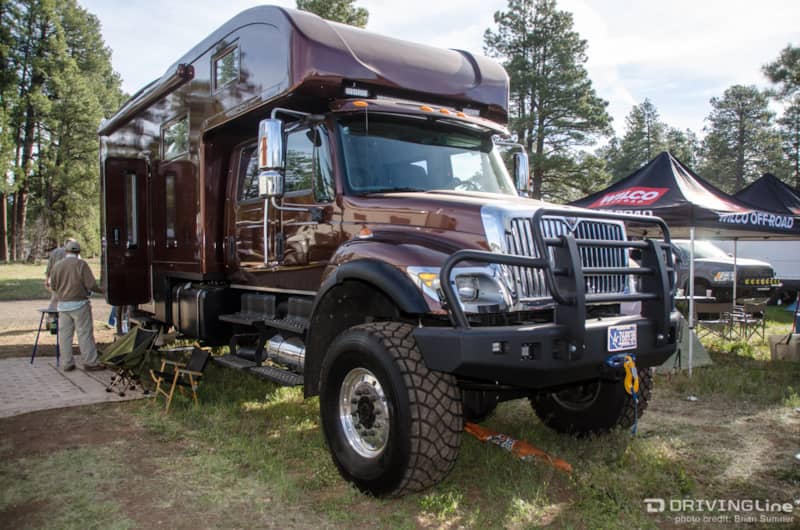 The four-door International Workstar 4x4 truck chassis holds a Global Expedition Vehicle UXV-Max camper. The fuel and fresh water capacity enables you to be gone for extended periods of time. With a seating area and kitchen between the beds on each end of the camper, a microwave, fridge and flat screen TV are just a few of the items in this fully-loaded overlander.
What characteristics would you want in your dream overlanding camper? Check out another perfect motorhome: the EarthCruiser EXP.