Top 10 Must-Haves for Expedition Gear Junkies
Nature is the only true escape from the hectic hustle and bustle of day-to-day life, which helps explain the growing popularity of off-road and expedition vehicle enthusiasts. Luckily for us, the increasing demand for aftermarket off-road parts and camping gadgets means there is more variety in the available products, and with wider price ranges.
For now, let's just assume you have a built expedition rig with the essentials such as tools and utensils, medical, emergency and vehicle recovery kits. Heck, let's assume you already have a winch, such as the WARN ZEON 12, paired with a recovery kit. And since tires will make or break you out in the wilderness, you'll need treads that will meet an expedition vehicle's requirements on the rough terrain and beyond. For example, Nitto Ridge Grapplers, which combine road manners polite enough for long distance driving with an aggressive flare for unstoppable trail capabilities, even in questionable weather.
Above all else, you were finally approved for the much-needed time off of work. What else could you possibly need? Here are some must-have expedition gear items for consideration:
The Overlander's Penthouse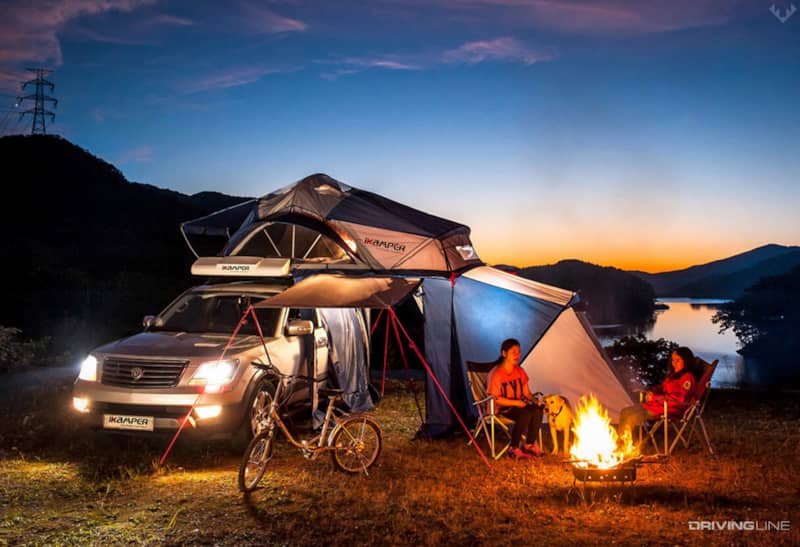 (Photo: IKamper)
Rooftop tents are said to add points to a rig's "Overland status," but in this case, those points aren't overrated. Depending on your budget, you could secure anything from modest accommodations to elaborate camping castles. What you might lose in gas mileage, center of gravity and quiet drives, you gain in comfort, convenience and time. Rooftop tents keep occupants safe from the monsters of the night. They also save space, since bedding can be stored permanently in the tent.
Being an Airhead Is a Good Thing
If you don't already have an onboard air compressor to power air lockers, it should be on the build list at the very least. Once it is available, it becomes a necessity. Airing down for the trails won't be so worrisome, because once the rig hits pavement again, airing back up is a breeze. Save your breath: Most models have attachments available to inflate camping gear.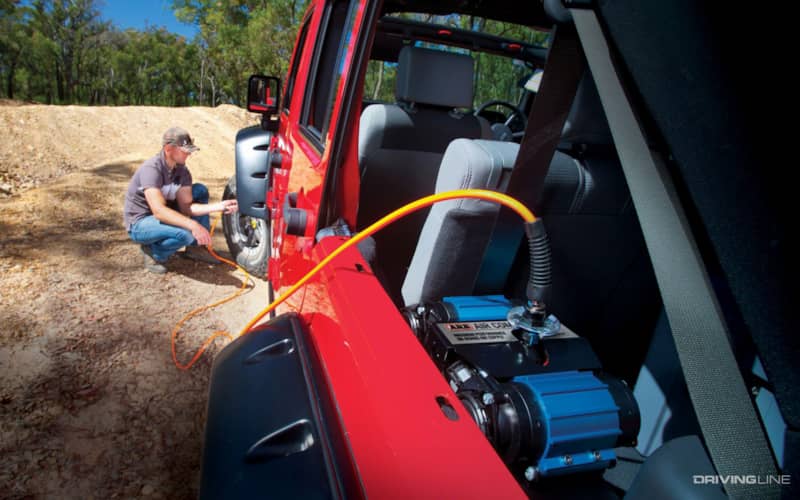 (Photo: ARB)
There are several choices to fit your specific needs, but I went with ARB's CKMA12 model for the compact, yet still versatile usability. A step up is the CKMTA12 (pictured), which can also run air tools, but it was too large to fit under the back seat of my 2004 Jeep WJ. If you have the room and the premium, then go for the gold.
Turn Nighttime Into Daytime
Driving on a back road trail in the middle of the night offers its own unique set of thrills and challenges, so bring on the lumens! LED light bars not only look legit but when the right one is purchased, it will evenly and fully light your path at speed. There's a reason why rally car drivers invest big bucks in lights: You get what you pay for.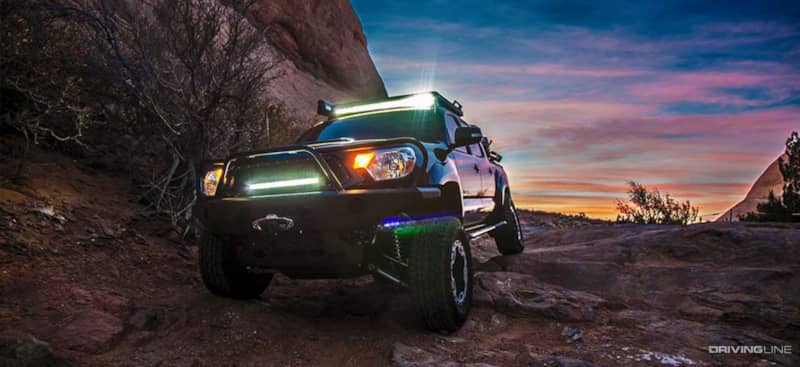 Photo: Rigid Industries
If your bank allows it, Rigid Industries carries a long line of quality products built to last. Or, for a little less money, the Extreme Series 5D is another good choice for the off-roaders who actually get their rigs dirty. For the person who is just in it for the looks, but has no plans to get caught in thunderstorms, drive through swamps or accelerate to higher speeds, Eyourlife lights won't break the bank but may leave you yearning for more.
Be Prepared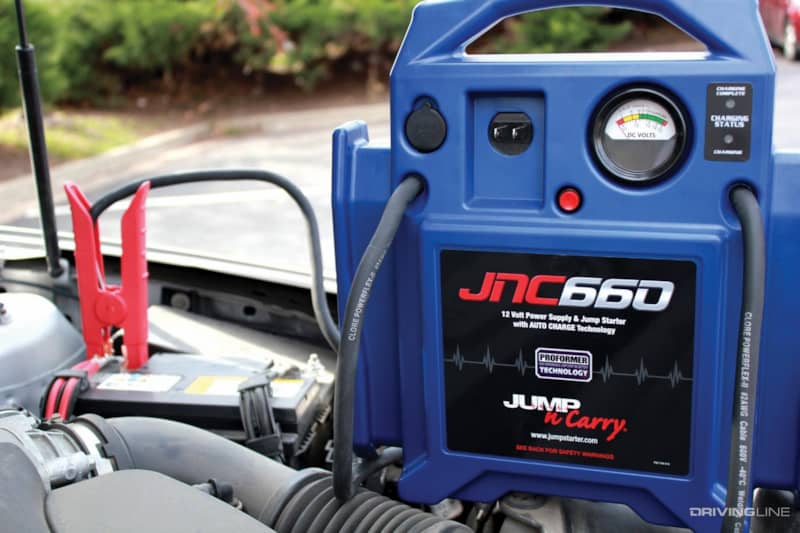 Photo: Jump-N-Carry
Don't get caught with a dead battery. Except, technically, you may not get caught at all if you are stranded in the middle of nowhere. The market for portable battery jumpers has vastly expanded in recent years. Everything from solar powered to compact units can be purchased for reasonable amounts. I tend to lean towards the heavy-duty side, such as the Jump-N-Carry: It may not fit in your back pocket, but it was made for one purpose and does it well.
Deflation Is Elation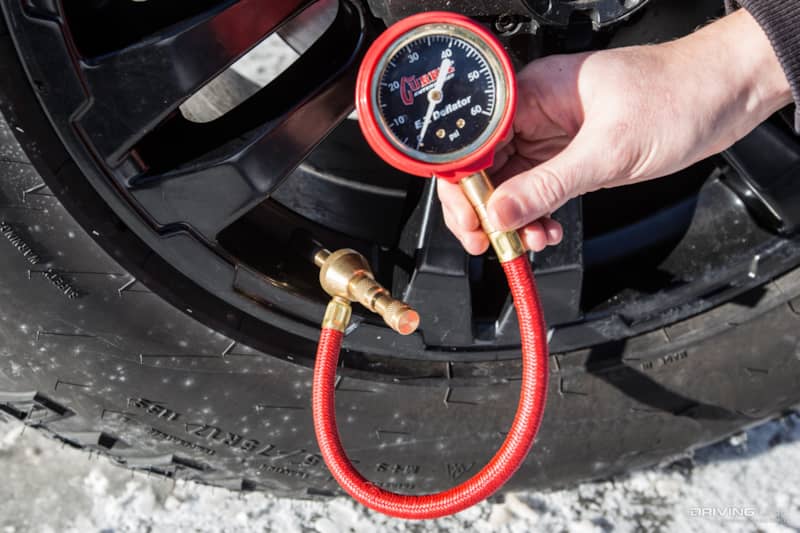 It may seem minuscule, but this inexpensive gadget is well worth the amount of time saved while deflating tires to the proper psi for optimum trail traction. The Currie tire deflator, sold by most stores who stock off-road and racing parts, such as JEGS or Summit Racing, had all four of my tires deflated before my trail riding group got to their second.
Don't Give Your Dinner to the Bears
Let's face it, an ordinary cooler made for basic camping or tailgating isn't rugged enough for an off-road enthusiast's long-term use. We need a product that can take some abuse and not lose its cool. Over and over again, Yeti's high-end coolers live up to the company's namesake, the invincible Abominable Snowman.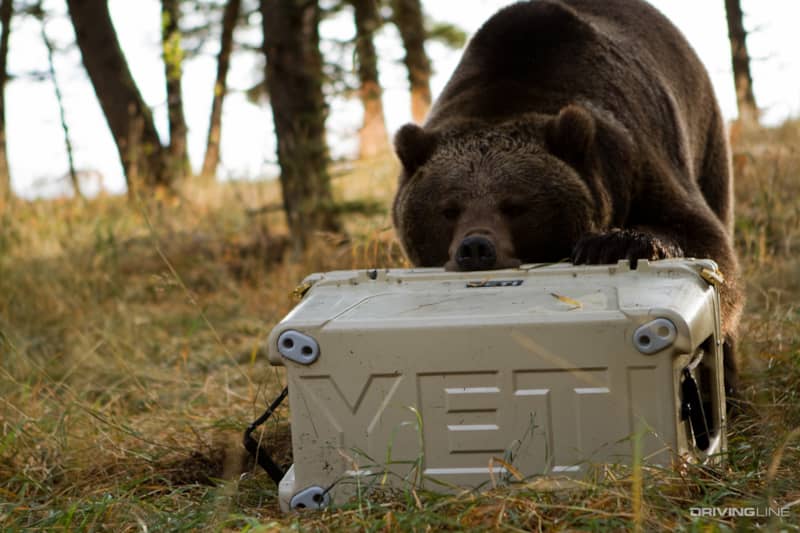 (Photo: Yeti)
The extra thick walls with permafrost insulation earn the cooler's reputation for unmatched cold temperature retention, and the rotomolded construction makes it virtually indestructible. It's lighter and takes up less space than most coolers of this capacity, but what's even more exciting is the dry goods tray that separates food from ice. You'll never have to experience the gut-wrenching discovery of ruined soggy sandwiches again.
Get a Grip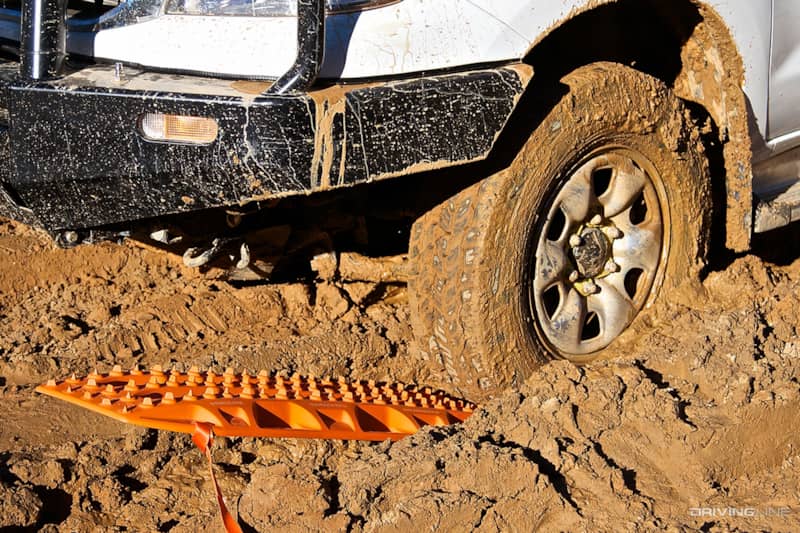 (Photo: MAXTRAX)
If you get stuck in the mud, held up by snow or sink in the sand, just wedge traction mats firmly against your tire tread, jump into your vehicle and gently accelerate. Once your tire tread grips the mats, your vehicle is recovered, and you're on your way! You could just use two, or up the ante to four, which is recommended. Australians know off-road, and MAXTRAX, made in Australia, is known for durability. The proven strength of the MAXTRAX even allows its users to form small bridges over obstacles. The color selection isn't bad, either.
Gas and Water Don't Mix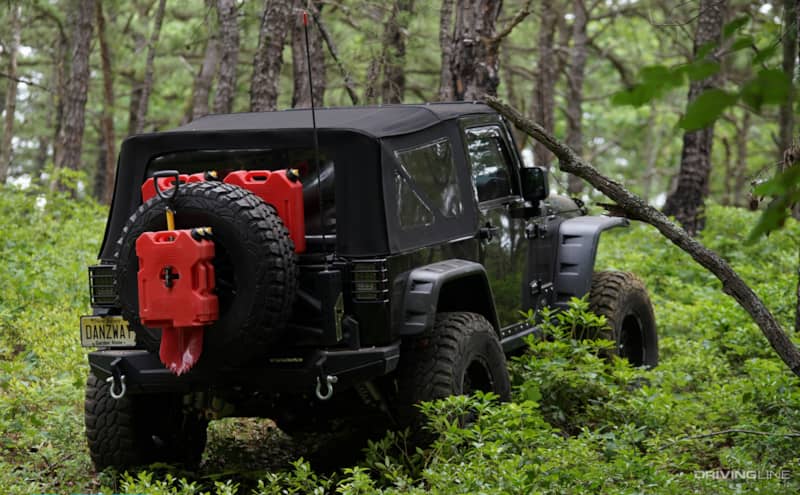 (Photo: Rotopax)
Limited space is a constant battle for overlanders, and the big military Jerry cans can be a challenge to mount outside of a rig. Rotopax's state-of-the-art design preserves space with its stacking capabilities. The canisters, made for water and gas, are offered in various sizes to suit your needs. The water containers are EPA compliant for potable liquids and can be frozen for access to ice-cold water all day long, and the red gas containers are the only seamless rotationally molded EPA and CARB compliant container on the market. When a product is good enough to fabricate a way to fit it on a rig, it's more than good. It's ingenious.
Get Dirty, but Not Too Dirty
(Photo: Road Shower)
One of the smelliest sacrifices that we make during long expeditions is the lack of showering. Well, not anymore. The Road Shower is like adding plumbing to your roof rack. It's handy for rinsing off dishes, washing dirty gear with the pressurized jet, and most importantly, washing your stink off. Even better yet, if you have access to water, it's easy to re-fill, and the sun heats it naturally. Pressurize it with a bike pump or air compressor for a grime-obliterating, shampoo-blasting power.
Go Where Cell Phone Signal Has Never Gone Before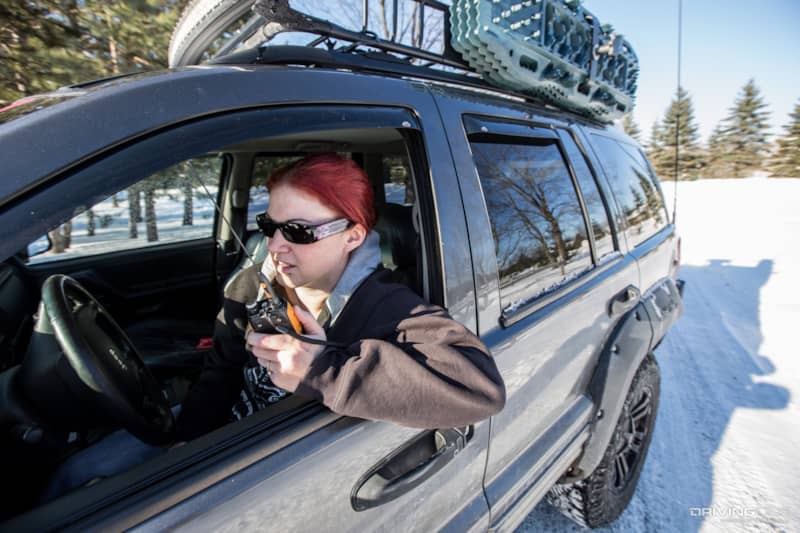 This article wouldn't be complete without one last safety measure, and really, radio communication should be in every serious overlander's rig. A HAM radio could be your last standing form of communication if you get stranded. There are hundreds of HAM radio options out there, used and new, so research will need to be done to find the one best suited for your needs. There is a license required to operate a HAM radio, but have no fear, just study online with these practice cards and questions, then once you feel comfortable, Google your city and "HAM radio," find a local club, and take the General exam so you can talk all over the world. Breaker, breaker!