10 Ways to Get a Start in Racing
Auto racing often seems like a sport that many aspire to, but few succeed in. While it's true that the road to professional racing is a long and narrow one, there are ample opportunities for the novice enthusiast to have fun on the track as well.
Here's a list of 10 ways to get involved in entry-level racing.
RACING WITH YOUR OWN CAR:
1. Autocross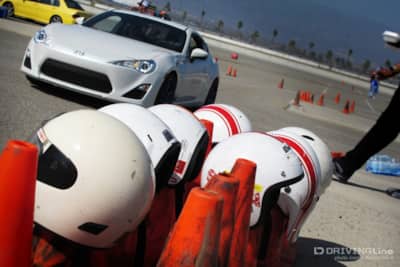 So many things about autocross make it an ideal entry-level racing event. For starters, you don't need any special kind of car to get started – just take along your daily driver. Sure, once you get the hang of it and want to begin to be competitive, you'll need modifications, but that's not keeping you from getting your foot in the door. Another bonus is that an autocross track can be set up practically anywhere, so it's inexpensive to be a part of and easy to find a local group who organizes autocross events.
For more autocross info, check out: SCCA Solo | The Learning Curve
2. Advanced Driving School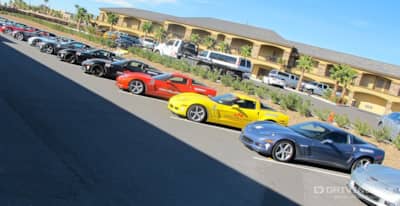 While you may think you're Speed Racer behind the wheel, chances are you've got some basics to learn before being able to safely push whatever vehicle you're driving to the edge. Being a good racer is first about driver skill, and second about the vehicle; so before you feel the need to boost your horsepower or whatnot, get the skills to utilize what you've got.
For more advanced driving school info, check out: Danny McKeever's Fast Lane | Bondurant
3. Amateur Drag Racing
We've all done it when an empty and open stretch of road sits before us – pushed the throttle to the floor and seen just how fast we can accelerate. Offering both a safer venue in which to do that, as well as one that can provide you with competition and timing, amateur drag racing nights are a great way to test your skills and your vehicle and get plenty of adrenaline pumping. Again, you don't need a special vehicle to get started with this – take your daily driver, and with minimal safety requirements (check with your local track), you'll be chasing your next-best-time.
For more amateur drag racing info, check your local tracks.
4.  Drift Clinic
At the end of a day of drifting you'll probably have a smile smeared permanently across your face. If you love the excitement of Formula Drift and want to try it for yourself, there are multiple drift clinics across the country. These will give you professional instruction to build your sliding skills; just make sure to bring your own RWD car (and another set of wheels is recommended).
For more drift clinic info, check out: Just Drift | StreetWiseDrift
5. Track Days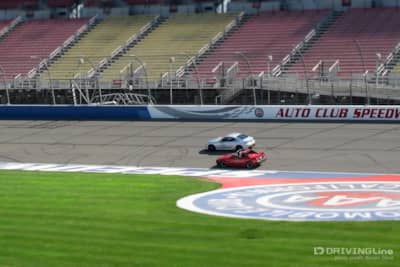 Whether road racing, circle track or other track activities float your boat, chances are there's a track not too far from you that has special track days where you can drive your own car. Many events are open to all drivers and all cars; just inquire with your local track about what local groups to contact that organize such events.
For more track day info, check out: NASA's HPDE | Speed Ventures
BUILDING A CAR TO RACE WITH:
6. 24 Hours of LeMONS
A spoof on the well-known endurance race, 24 Hours of LeMONS is a nationwide series of endurance races for cars that cost $500 or less (before safety equipment that is). A great opportunity to gather a team of your friends, see how on-the-cheap you can pull together a car for and go race to your heart's content... with plenty of fun and shenanigans thrown in!
For more info, check out: 24 Hours of LeMONS
7. Go Karts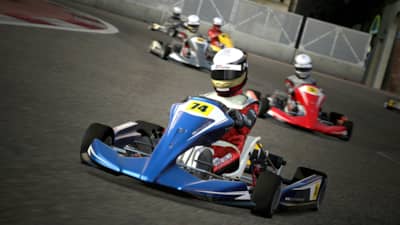 These aren't the karts you'll find at the local mini-golf establishment. Kart racing provides much of the thrill of "real" racing as well as an avenue to tune your skills, with a much easier entry than higher-level racing. If you're not ready to jump right into owning your own cart, you can check out local competitive karting tracks to get a taste.
For more karting info, check out: World Karting Association | Adams Motorsports Park
8. Rally Racing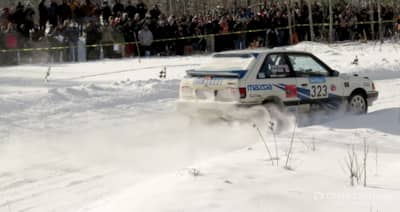 Does zooming down back-roads on dirt, pavement, mud, gravel and more sound like fun? While you can start the most amateur of rally events in your own car, you may not want to take the risk. It is, however, possible to get a cheaper late-model car, do a few modifications and get started. While being competitive requires a lot of cash and experience, there are plenty of amateur rally opportunities across the country. Get involved, gain skills and take part in the thrill of rally racing!
For more rally racing info, check out: NASA Rally Sport | SCCA Rallycross | Dirtfish Rally School | Team O'Neil Rally School
9. Demolition Derby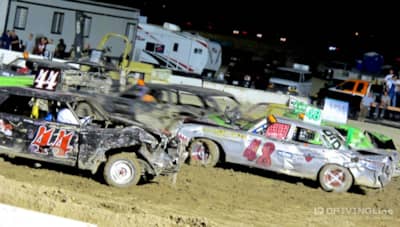 Get the toughest car you can find, make sure it won't overheat, add a crap-load of safety features... and you'll be good to go. The thrill of smashing into other cars is unlike any other. Before embarking on this one, make sure you like spending time in the garage, because these cars can take months to build and the event is over in about 15 minutes!
For more demolition derby info, check out: Nation-wide Demolition Derby or your local fair promoters.
10. Land Speed Racing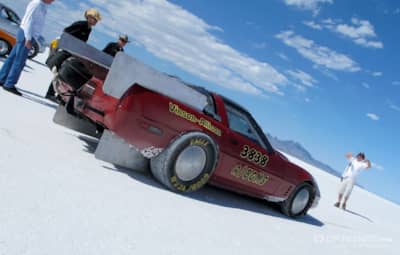 While most land speed racing endeavors wouldn't exactly be considered "amateur," there are plenty of people who find a class with an attainable speed record and decide to build something to try and snag the record in. You don't need a million-dollar streamliner to go after a 300+ mph record; there are hundreds of car/engine categories with far lower speeds where ingenuity can be exploited.
For more land speed racing info, check out: Southern California Timing Association | East Coast Timing Association | Texas Mile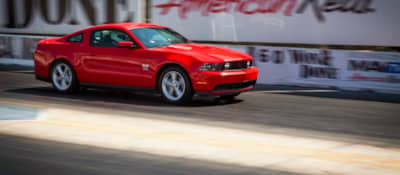 While not all of us can be professional sports car drivers or finance a "gentleman" racer's team, entry-level racing opportunities abound. You probably won't attain fame or fortune, but the experience will no doubt bring a lot of memories, friends and good times. 🏁
And for our diesel-lovers – check out tips any beginner diesel drag racer should know before hitting the track: Diesel Drag Racing 101.
Save