1969 Toyota Land Cruiser FJ-40 Build In Motion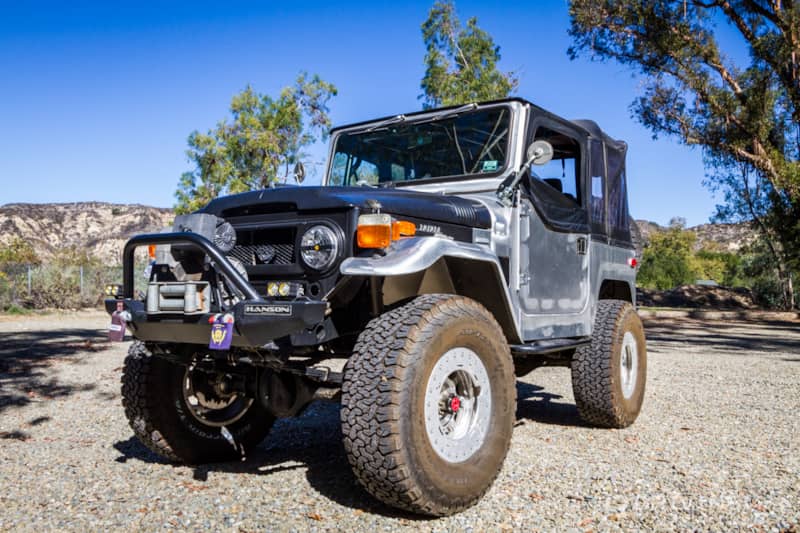 I'm sure that I often come across as a Jeep fan girl, but quite a few of my friends 'wheel Toyotas. I even rode shotgun in one once on the Sledgehammer in Johnson Valley. So, I have a lot of respect for their abilities on the trail. The truth is, I drool over well-built vehicles of any type, and I particularly like vehicles from the 60s and 70s. Recently, I was especially intrigued when I spotted Olaf Kilthau introducing his 1969 Toyota Land Cruiser FJ-40 on the behind-the-scenes promo video for Jay Leno's Garage: This Is Big (click here to check it out). As luck would have it, Kilthau was driving the FJ-40, which he named Dolores, when I ran into him a few days later.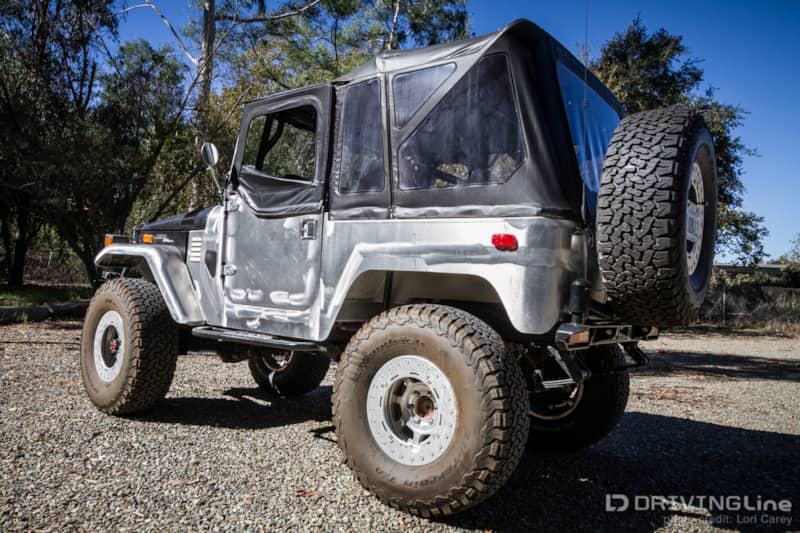 Kilthau purchased the Land Cruiser in 2004 and has been rebuilding her piece by piece into a beautiful and functional combination of old meets new. She was in such rough shape that she needed to be completely stripped of everything, including the body and all of the wiring (some of which had been waterproofed using actual Tupperware). One of the first things he did after stripping Dolores down to bare bones was to stretch the wheelbase an additional five inches.
Dolores came with a Chevy 350 engine and 700R4 transmission. The engine is cooled by an Advanced Adapters radiator and gets a little help breathing via the AA headers. A Summit Racing transmission cooler was added along with an upgraded ignition system from MSD Performance.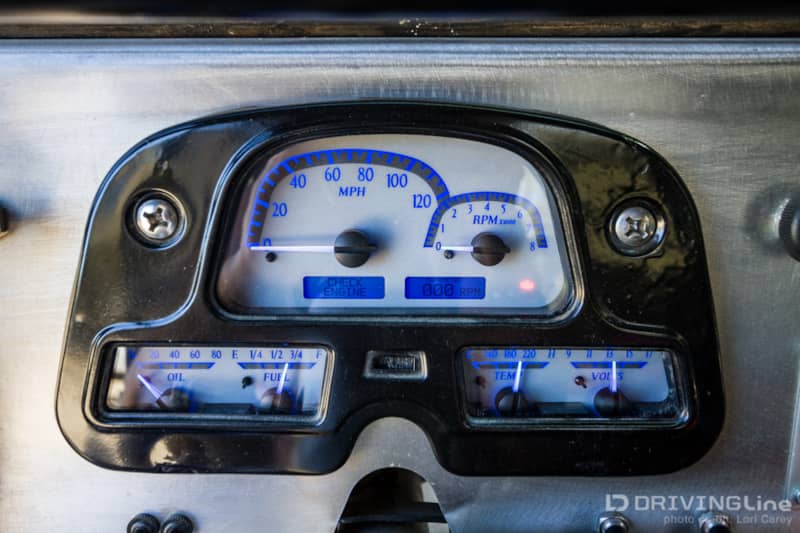 The new wiring was done with products from Painless Performance. The instrument cluster from Dakota Digital retains the old school styling of the original cluster.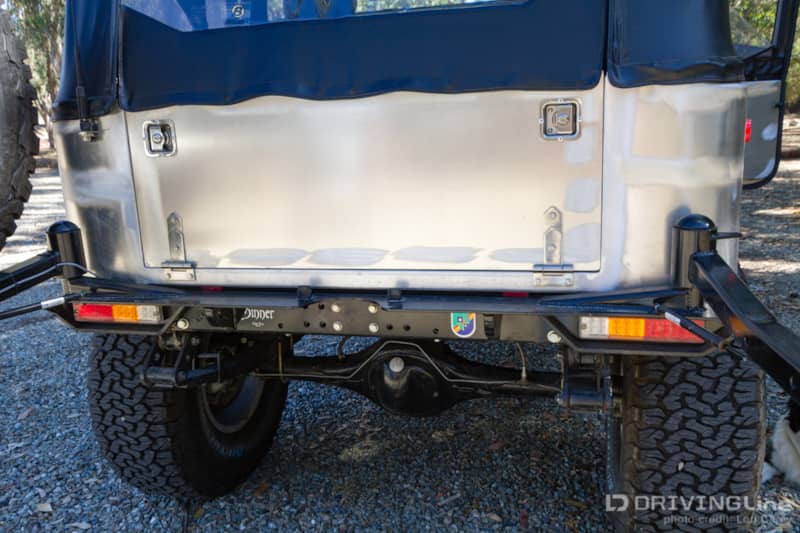 Aqualu Industries fabricated the new aluminum tub, cowl, windshield frame and half doors.  The soft top is a Bestop Tigertop, the perfect choice to retain some of the vintage look.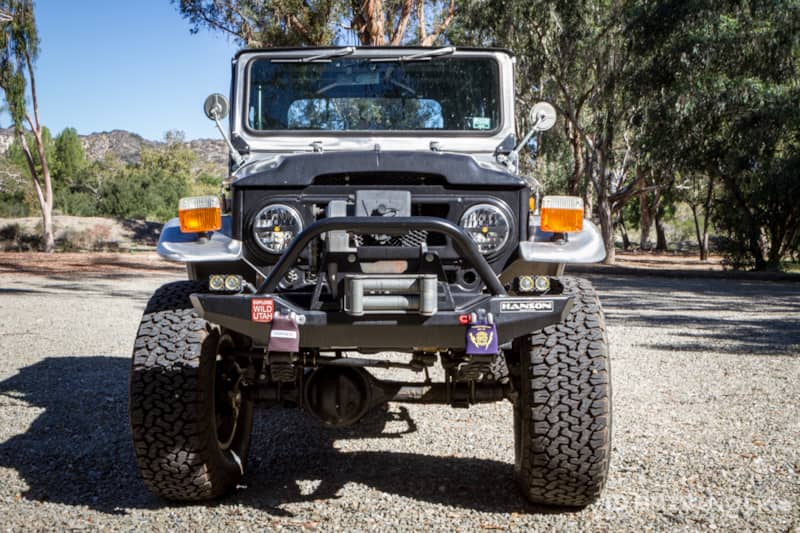 The front axle was rebuilt with a Trail-Gear knuckle sandwich kit, 4x4 Labs crossover steering and served with Yukon Gear & Axle 4.88 gears. To make sure that both wheels turn off-road, an ARB Air Locker was installed. Guarding the nose is a Hanson front bumper, which holds a Warn 8274 winch, which is currently in need of a new cable.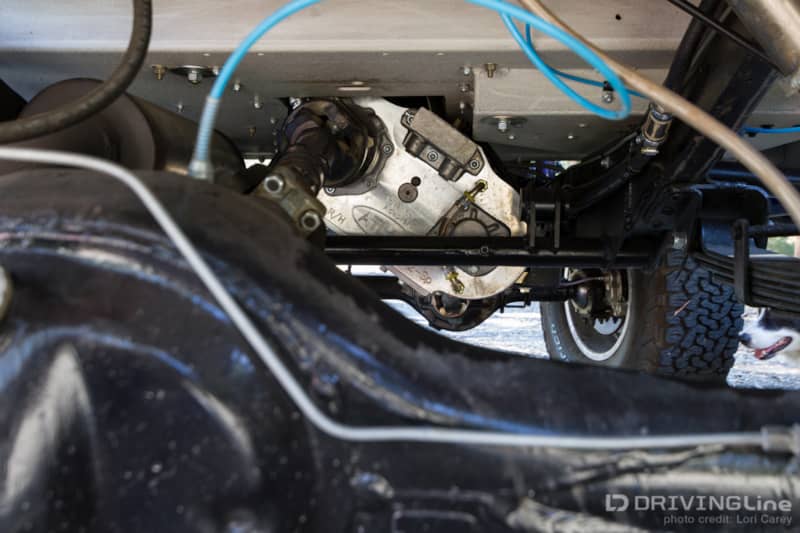 Kilthau repositioned the entire driveline and added J.E. Reel driveshafts and an Atlas II transfer case with a 4.3:1 low range. Along with the gear-driven T-case came a new e-brake and crossmember from Advance Adapters.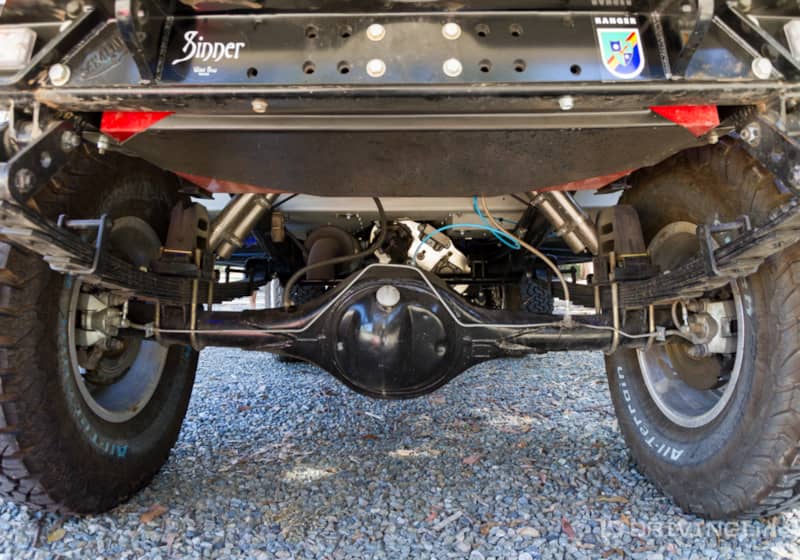 The front and rear suspension system was built by Red Line Land Cruisers and included four custom leaf springs from Alcan Springs and Bilstein shocks. The stock rear axle was swapped out for a high-pinion 9-inch from Currie Enterprises. Like the front axle, it also received 4.88 gears and an ARB Air Locker.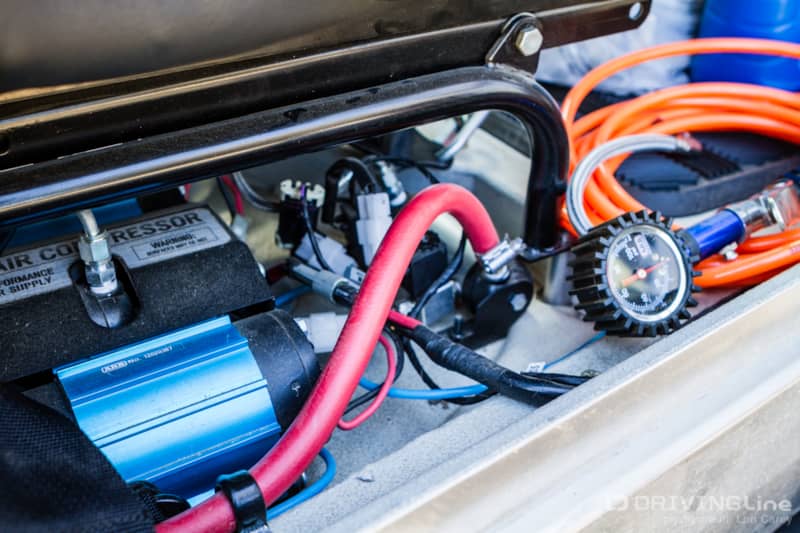 The on-board air compressor system is from ARB USA. The ARB compressor, tank, and manifold are located in the original gas tank location on the floorboard in the space created when the gas tank was swapped out for a fuel cell.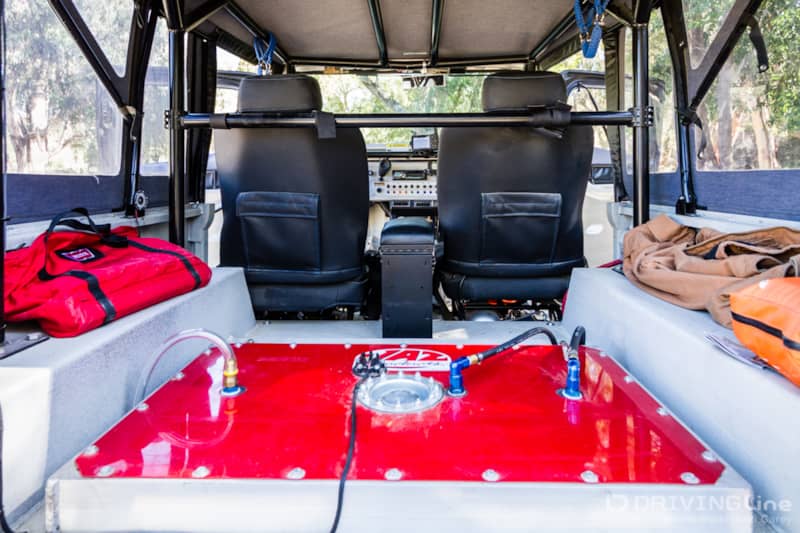 A hole had to be to cut into the tub to install the remote fill fuel cell from JAZ Products. The fuel cell was modified by Aero-Tech Services to add a fuel collector, return line and sending unit.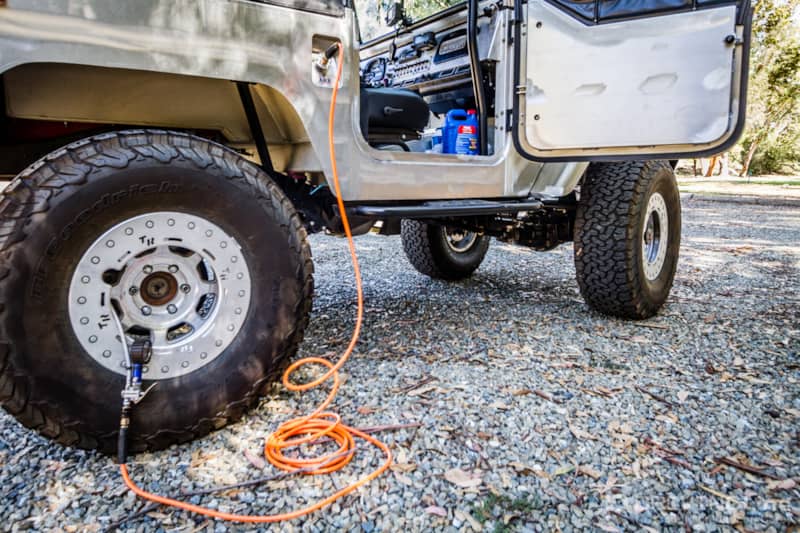 The old gas tank refill was converted to a remote air chuck, for the ultimate in convenience.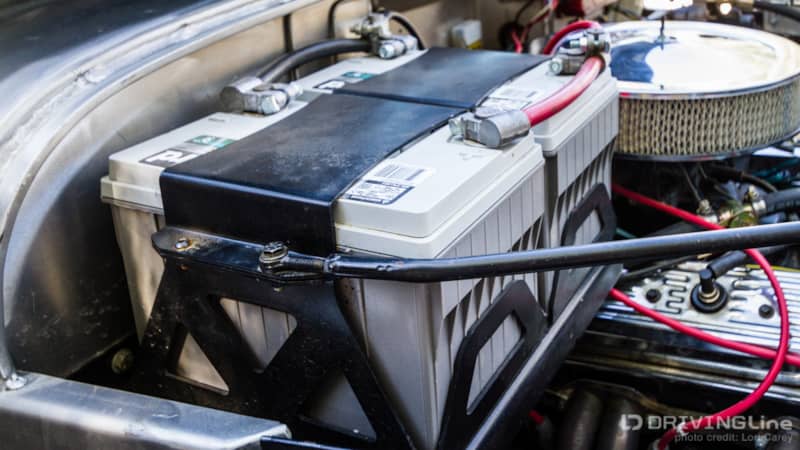 The custom dual-battery tray uses two single trays from RuffStuff Specialties modified into one double tray. A RuffStuff frame box-in kit and the axle wrap bar were also used.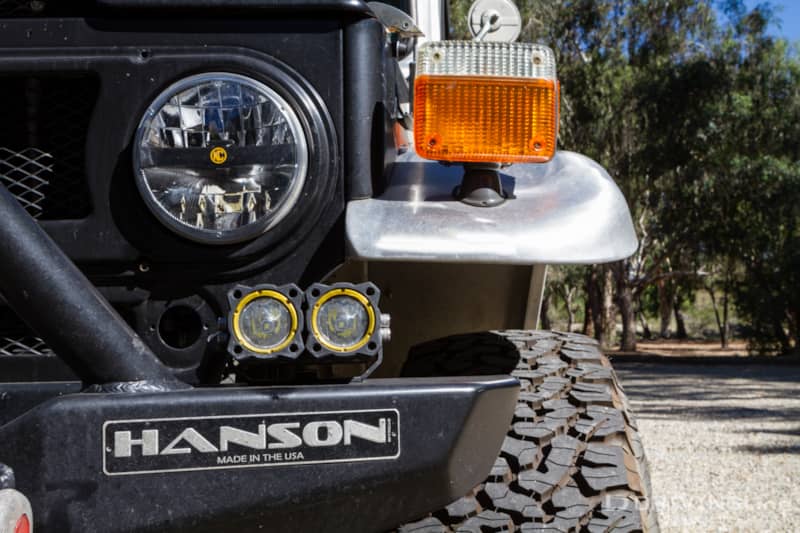 The driving lights and fog lights come from KC Lights, while the turn signals, side view mirrors, hood hinges, hood latches, windshield hold downs and windshield bumpers came from Cruiser Outfitters.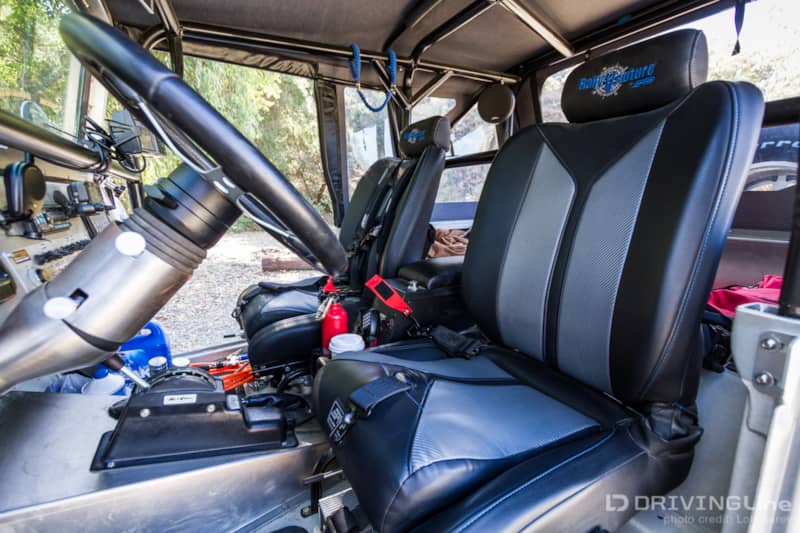 Moab 4x4 Outpost installed the rock sliders, fabricated and installed bumpstops, and fabricated and installed the 'cage tie-in, and then Kilthau installed skidplates. The FJ-40 was also outfitted PRP Rally Venture reclining heated seats and a Tuffy center console.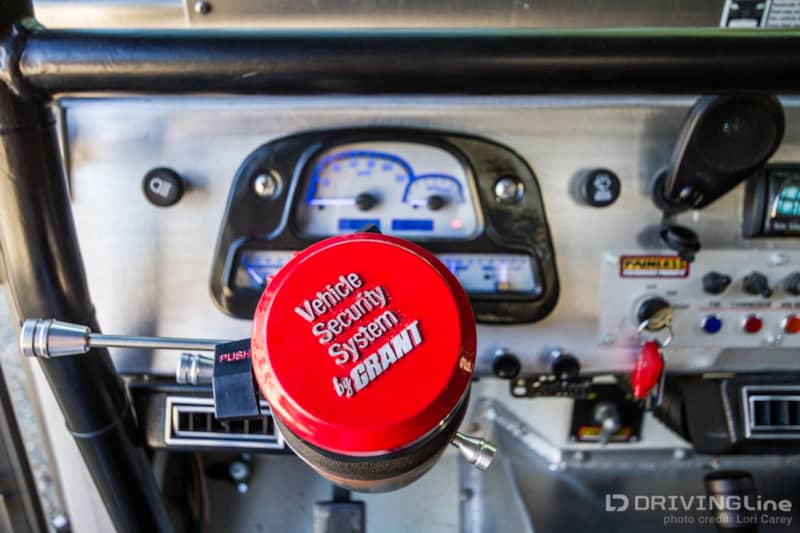 The Ididit retrofit steering column is outfitted with a Grant Vehicle Security System that allows easy removal of the steering wheel when the vehicle is parked and unattended.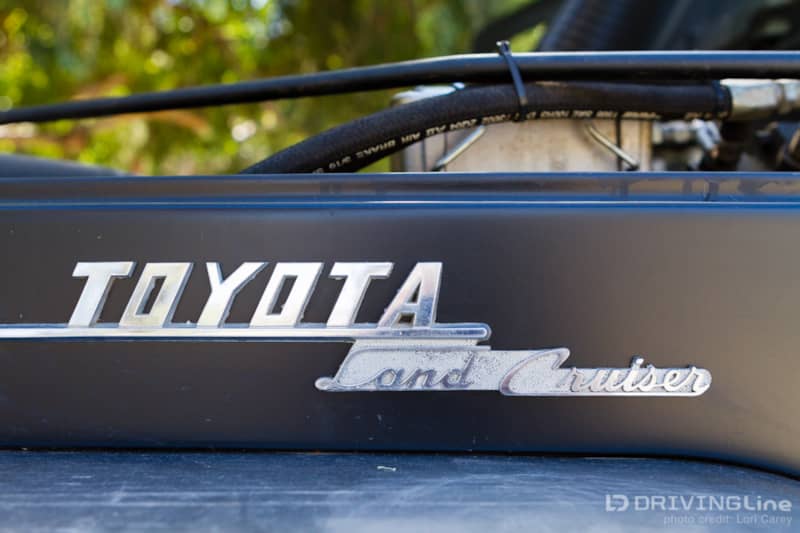 Kilthau retained all of the original badging. When the project is further along, he intends to put a custom graphic wrap on the body instead of painting it. These are just some of the project highlights. A lot more mechanical work has been done than there is room to detail here. If you have any questions or want to know more, let us know in the comments below!