2015 Lucas Oil Off-Road Expo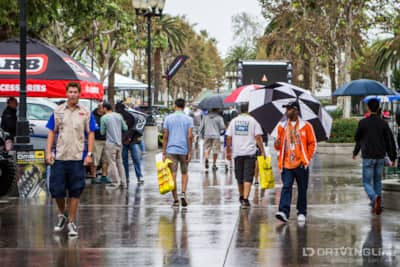 Even rain showers couldn't keep a record number of off-road enthusiasts away from the 2015 Lucas Oil Off-Road Expo in Pomona, California, last weekend. More than 69,000 people attended the 10-acre event that bills itself as "Where The Off-Road Nation Comes Together." The event features ride-alongs, racing demos, RC demos, and over 325 vendors and exhibitors showing off the hottest off-road vehicles and accessories.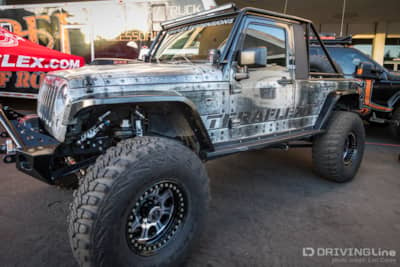 The term off-road can mean different things to different people. In recent years, tricked-out Jeep Wrangler JKs played a dominant role in vendor displays. This year, the show catered heavily to the off-road motorsport crowd. If you are the type who thinks that off-roading means loading up the Jeep to hit the trails, you may have been a little disappointed. The Wrangler JK is now in its tenth year of production, and although it continues to post year-over-year sales volume gains, perhaps we have finally Just Emptied Every Pocket on modifications and upgrades and are ready to move on to other off-road toys.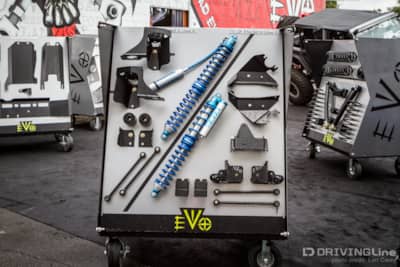 Of course, the usual big off-road Jeep shops were there with large outdoor display areas. Companies such as Off Road Evolution had prime real estate near the entrance to the show and GenRight had a large display in Building 4 with an extremely modified stretched Jeep Wrangler Unlimited LJ. Other than a few roof-top tents, the overland market has completely disappeared from this show, not that it ever had a very strong presence. Fewer Jeeps meant more room for other vehicles. This year, there truly was something for everyone. Here are some highlights of the Expo's hottest trends.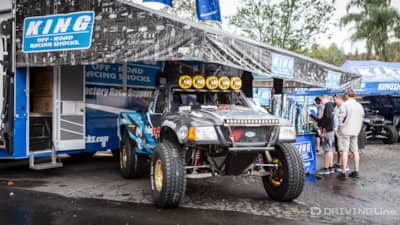 Racing Whether it was SCORE, SNORE, NORRA, LOORS, JeepSpeed, Trophy Trucks, or ULTRA4, everyone is jumping into the competitive motorsports and had at least one race vehicle on display. The competition side of the off-road industry continues to grow at an amazing pace and it was definitely reflected here at the show. There were more race rigs on display than anything else. There were even driver appearances throughout the weekend and race demos at the MAV TV Proving Grounds.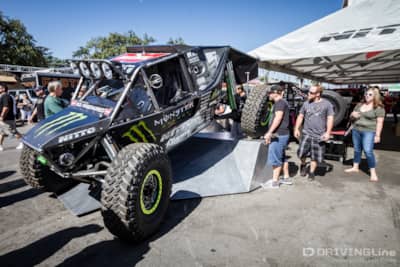 Shannon Campbell's Dragon Slayer Speaking of racing - two-time King of the Hammers winner and Ultra4 National Championship title holder, Shannon Campbell's shiny new Ultra4 4400 racing buggy made its public debut at the Expo . We even spotted other race teams checking it out to see what they would be facing in two weeks! The Dragon Slayer will make its race debut on October 16-17 in Reno, Nevada, at the 4 Wheel Parts Nitto National Championship.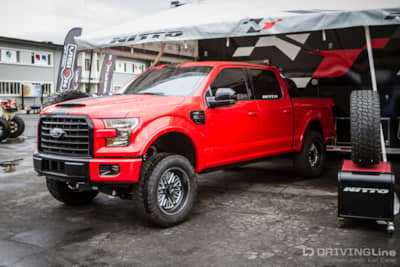 Trucks Fullsize trucks are very hot this year. We didn't do an official vehicle count, but we think it's fair to say that fullsize trucks outnumbered Jeeps by far at the show this year.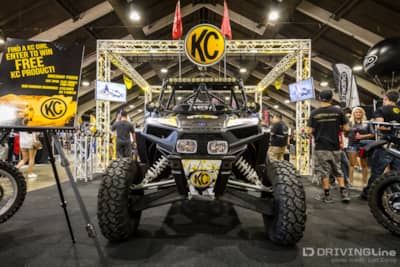 UTV/Quads/Side-by-sides There were almost as many UTVs on display this year as there were full-size trucks, and that is saying something.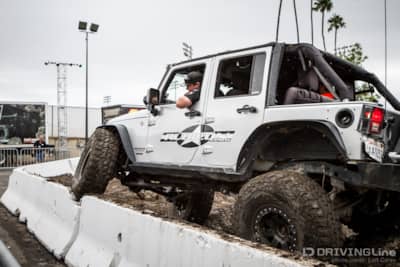 Rubicon Trail Ride Along Last year, the Rubicon Trail Ride Along was rather tame. This year, it was nice to see them kick it up a notch by adding some real rocks and using skilled drivers who were daring enough to ride atop the concrete barrier lining the course. Sunday's rain had the course muddy and slippery, making this fun to watch even for experienced off-roaders who were wishing they were behind the wheel.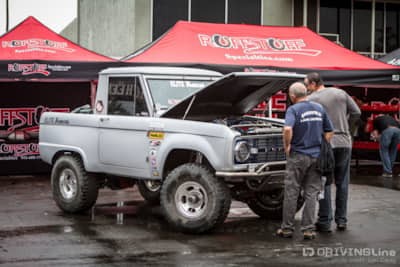 Vintage Classics There were many beautiful classic off-road vehicles on display on this year. Even the Show and Shine had many more unique and vintage rigs, instead of being dominated by Wrangler JKs with too many LED lights.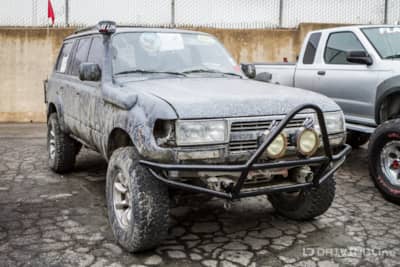 After last year's winner was accused of being a garage queen, at least one exhibitor wanted to make it clear that it's not an off-road vehicle unless it is taken off-road.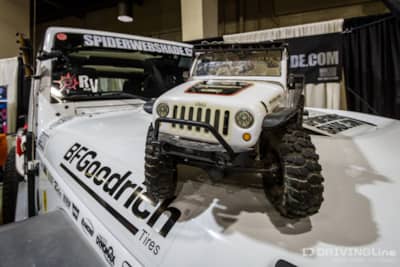 RC Vehicles Remote Control vehicles are super hot, and some days we feel as if we are one of the only Jeepers in the world who doesn't own an RC Jeep. The amount of customization and personalization you can do these days is amazing. It seems like you aren't anyone until you have an RC Jeep that matches your personal Jeep.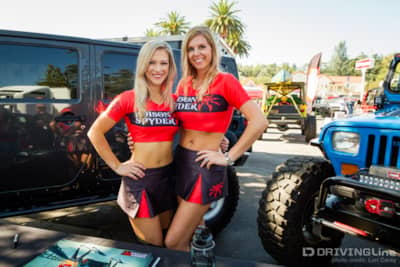 Poison Spyder Girls Other car shows may have booth babes, but the off-road nation has the Spyder Girls. Congratulations to Spyder Girl Amanda Hopper on winning the Miss Off-Road Expo bikini contest. Check out more action from the event in the gallery below!