2016 Auto Enthusiast Day Is BIG in Texas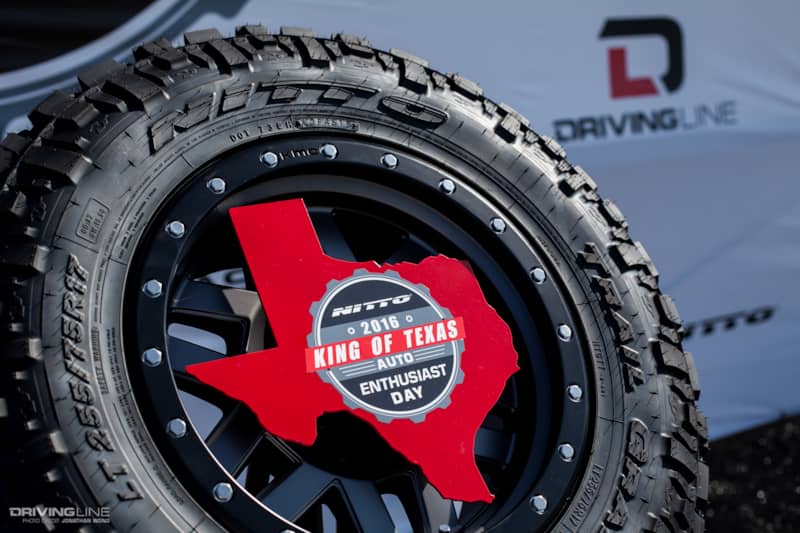 It's true. Everything's bigger in Texas, from the BBQ to pickup trucks, and now you can add Auto Enthusiast Day to the list. With its second outing at Globe Life Park, it wasn't only bigger trucks, Duallys and Jeeps that came to participate; attendance was also crushed as the number of spectators more than doubled from last year's successful event.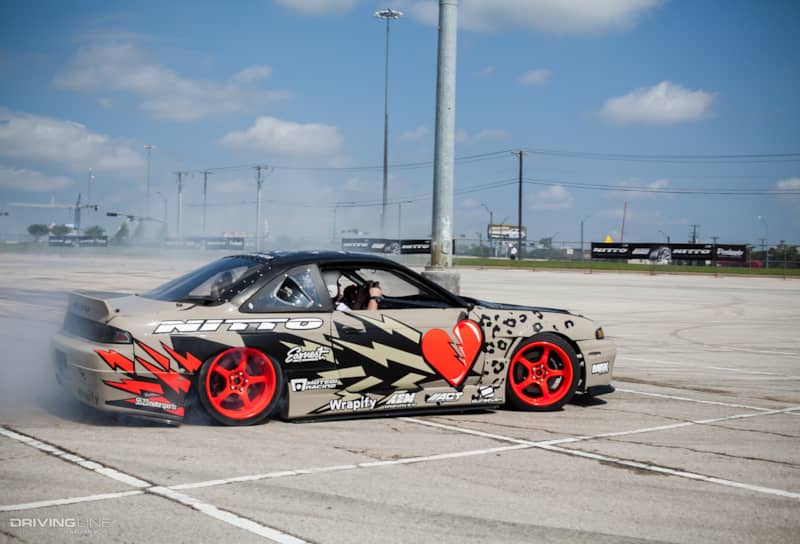 With fingers gripping onto the chain-link fence, all eyes were on Team Nitto Tire as they performed thrilling drifting and off-road driving demonstrations throughout the day. Fan favorite Matt Powers and last year's Formula D PRO2 champion Alex Heilbrunn was joined with Formula D's most winningest driver, Samuel Hübinette. Raising the stakes, Currie Enterprise brought out a ramp for Cody Currie and the father-son duo of Shannon and Wayland Campbell to play around with.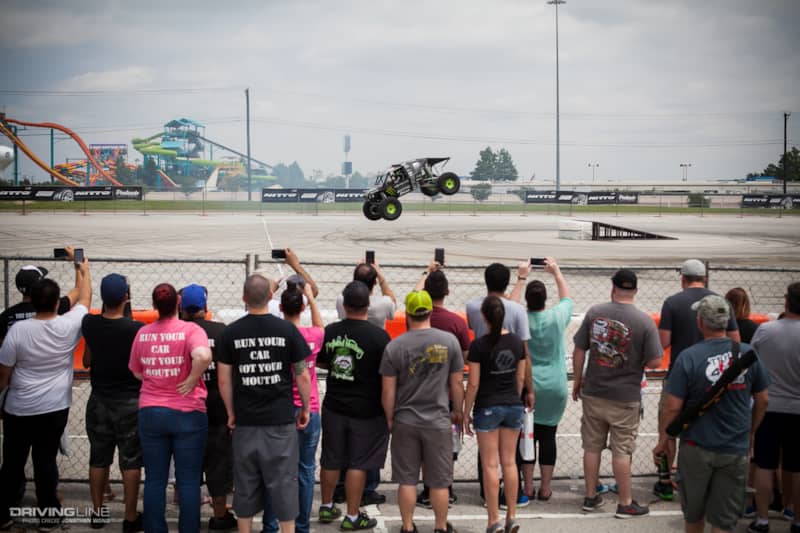 When the track area wasn't lit, the party was happening at either the car show area or vendor row, where spectators had the opportunity to take home plenty of goodies. If you happened to get a BBQ-stain on your white T-shirt, we hope you were able to stop by the Driving Line booth to get yourself an exclusive Shannon Campbell or Loren Healy T-shirt. Sho'nuff, by the end of the day there was only one more thing people were waiting for: the awards ceremony. It was all smiles for CJ "The Joker" Dunlap, who took home the coveted King of Texas award with his Ford F-350 Dually.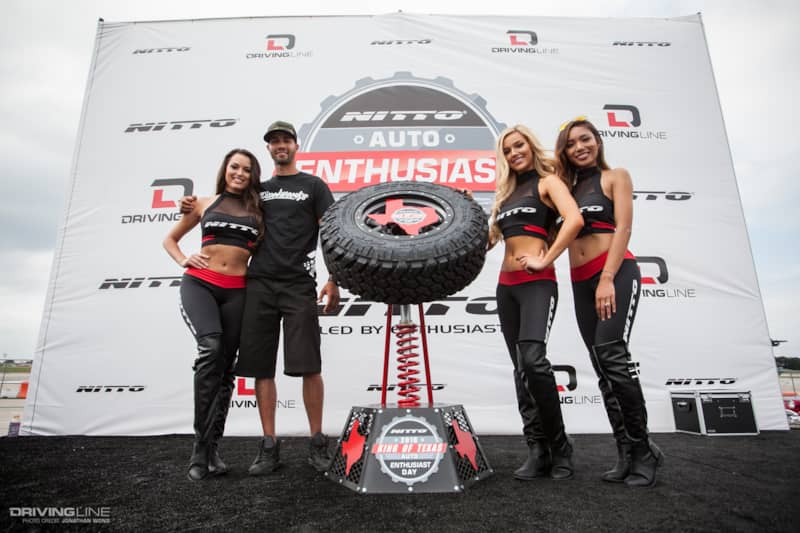 (Photos: Jonathan Wong)
What was your favorite part of the event? Browse through the gallery and check back in at Driving Line soon for more coverage and features!
Save