All in the Family at Auto Enthusiast Day Texas [Gallery]
It isn't often that cars of all sorts gather together for the love of the automobile — so when it happens, I always like to absorb everything I can from enthusiasts of different niches than my own. At the recent Nitto Auto Enthusiast Day Texas there was plenty of passion to draw off.
The second year for Auto Enthusiast Day to hit Texas, it was held again at Globe Life Park in Arlington, Texas. The Texas Rangers and Cowboy stadiums make a perfect backdrop for the Lone Star-flavored brand of auto enthusiasm for everything from imports to trucks.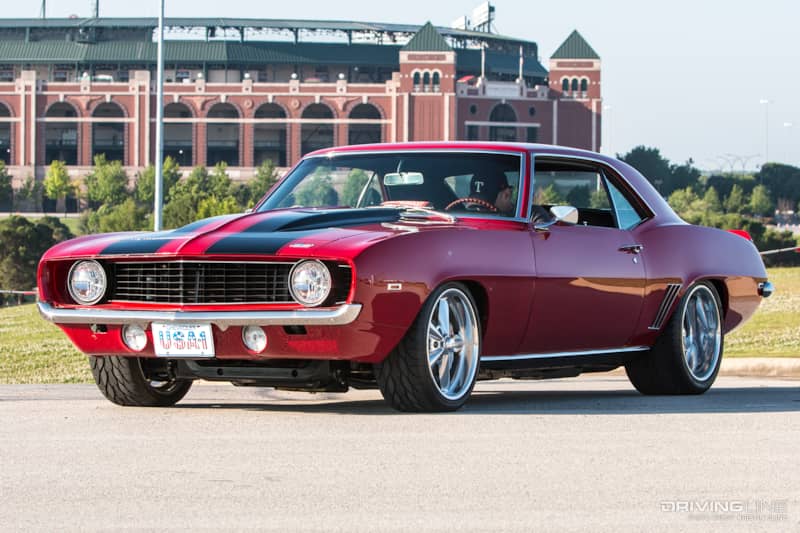 Trucks — of course there were trucks! This massive F-350 dually won the coveted "King of Texas" award. It's Joker theme played out nicely throughout the build; it seems like just the vehicle the super-villain would be comfortable driving. I wouldn't want to see this thing speeding up behind in my rearview mirror!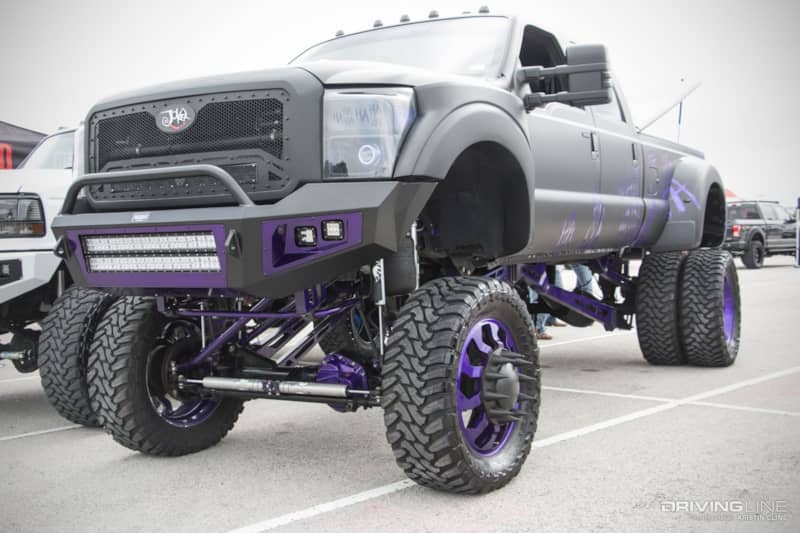 Even less so would I want to hear the massive sound coming at me from this succession of air horns mounted underneath!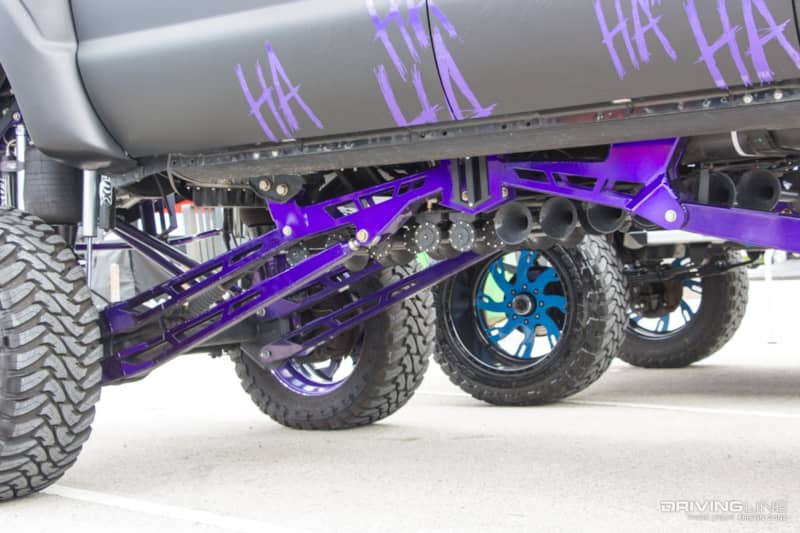 These slammed C-10s, however, look like they roll with just my kind of style. Loved the preserved patina and character.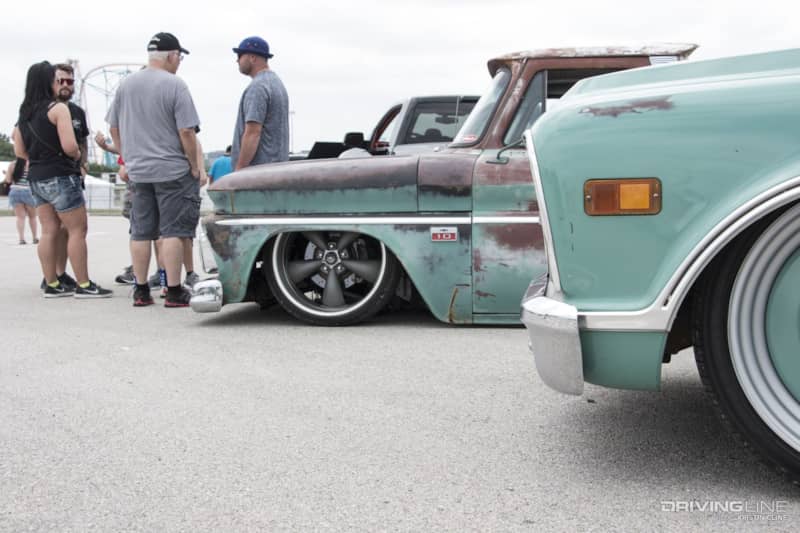 Taking it up a notch (or lowering it depending on how you look at it,) this grounded truck rode in on a trailer with air-bags which also hit the ground. And the truck that was towing it? Also ground level.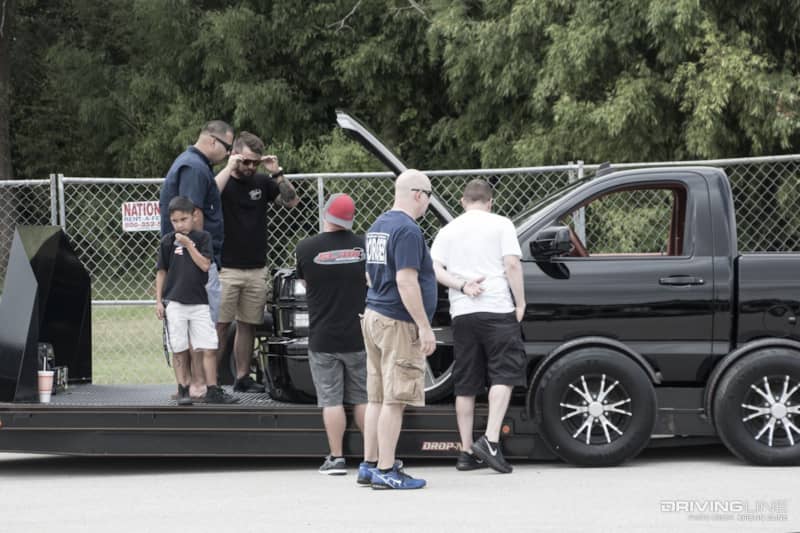 But like I said, there was much more than trucks. This rad right-hand-drive GT-R Skyline won awards at last year's event and returned looking awesome as ever.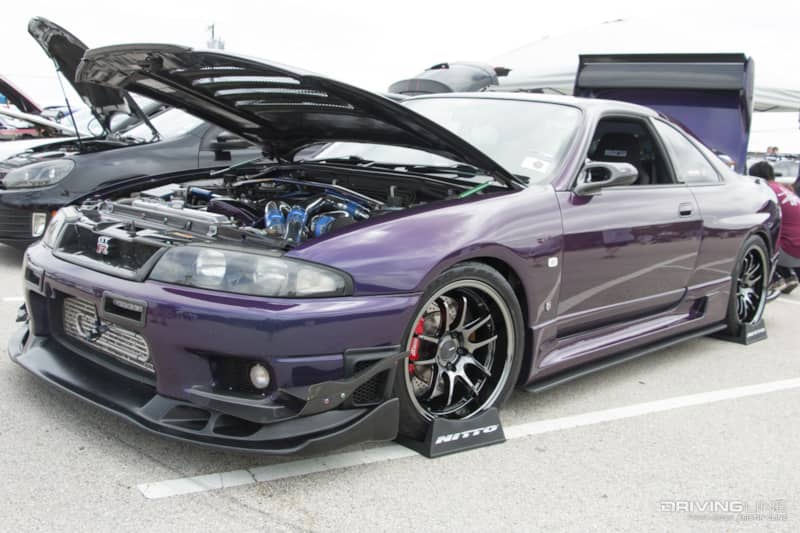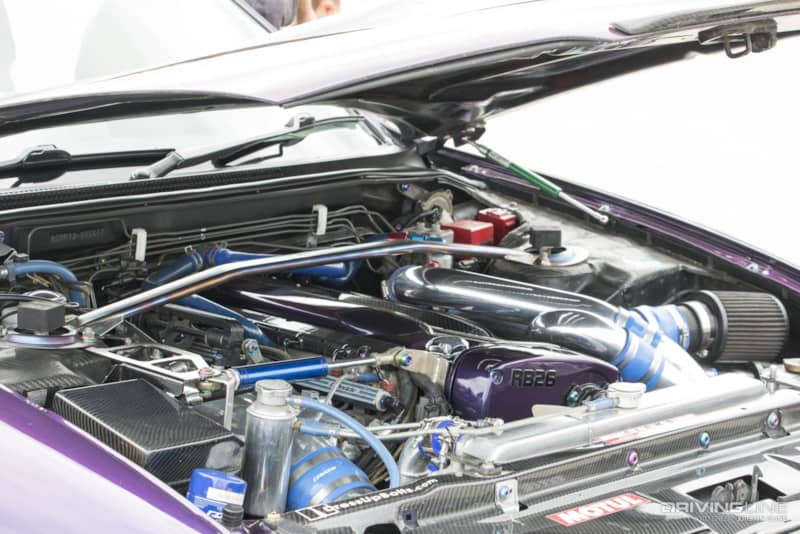 The Revolution Car Club brought out some of their rides and eagerly fired up a few of the engines, proving that they weren't just all-show.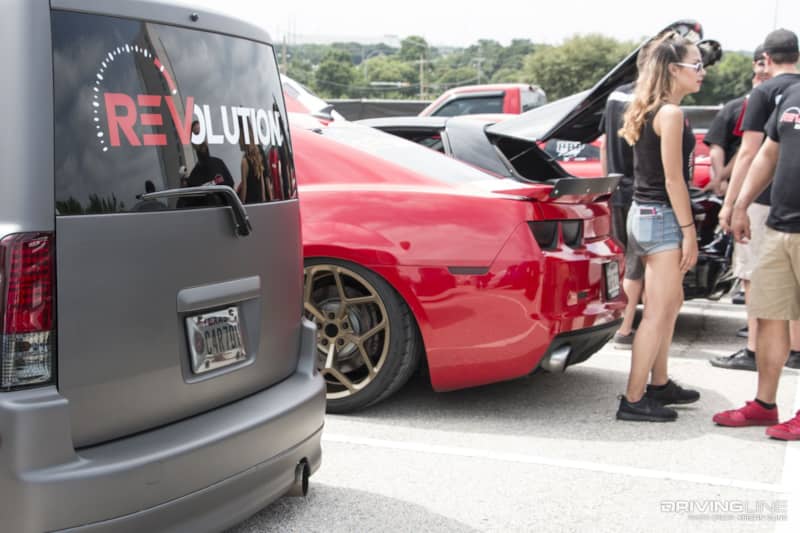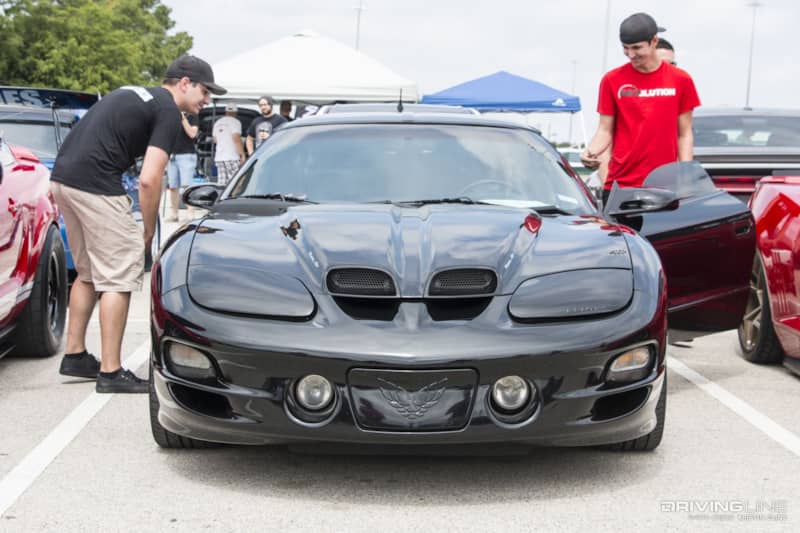 Recently gracing the cover of Street Rodder, this 1957 Buick Roadmaster made it to out along with one of its fiery friends.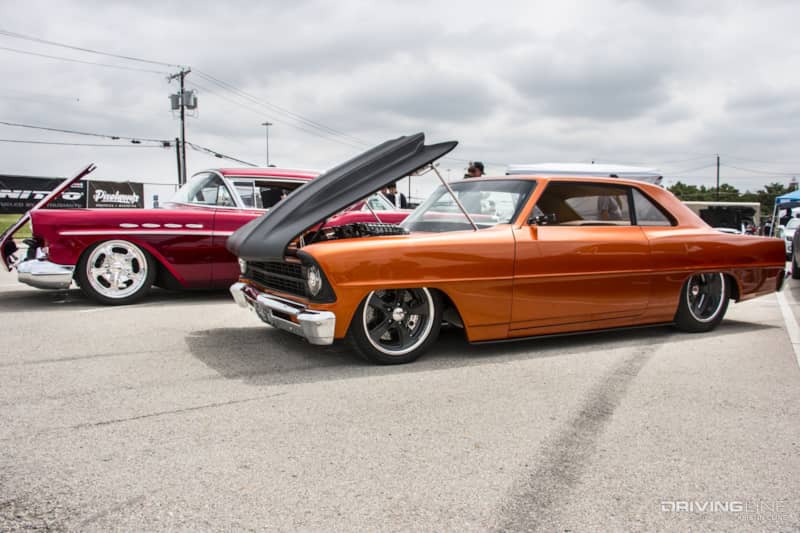 One peek at the Buick's engine will tell you this isn't your average classic car restoration.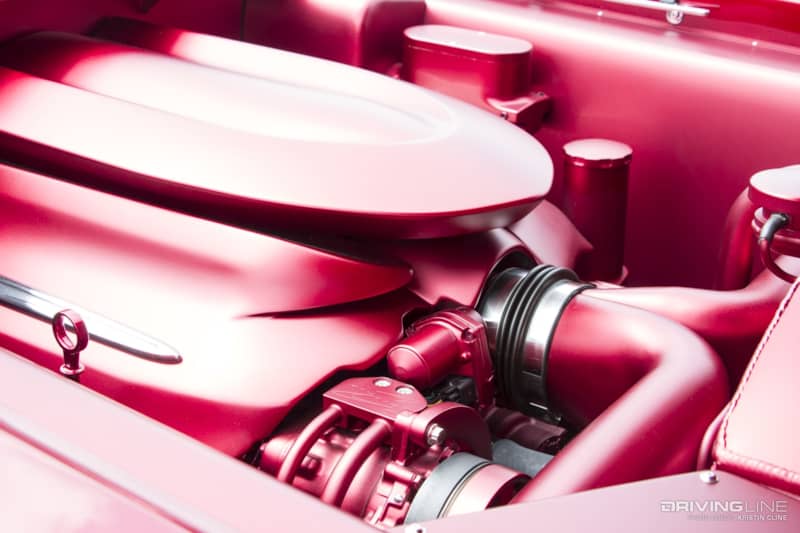 While plenty of cars looked to be show quality, the beadlock wheels on this row of Jeeps tell a different story. All scraped up, they've clearly seen plenty of trail and rock 4x4 action.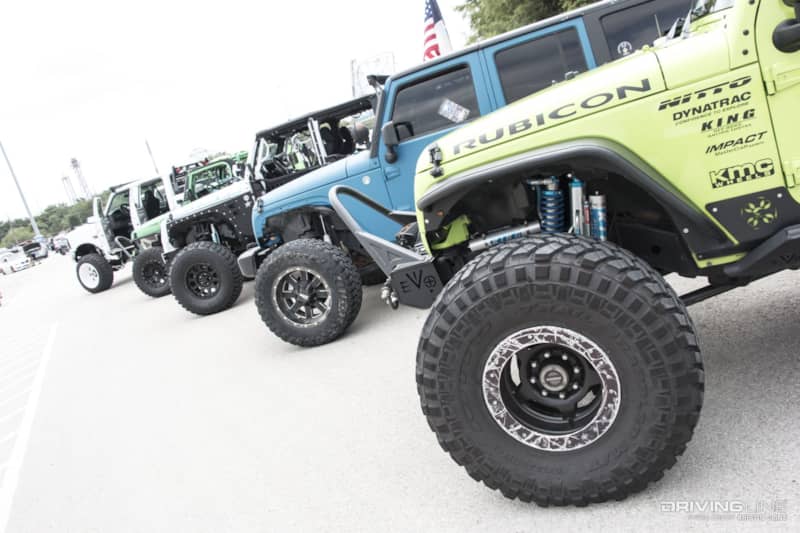 Even Aaron Kaufman from Gas Monkey Garage was kind enough to bring out this special LS-engine swapped Porsche and hang out next to the Driving Line booth for a while.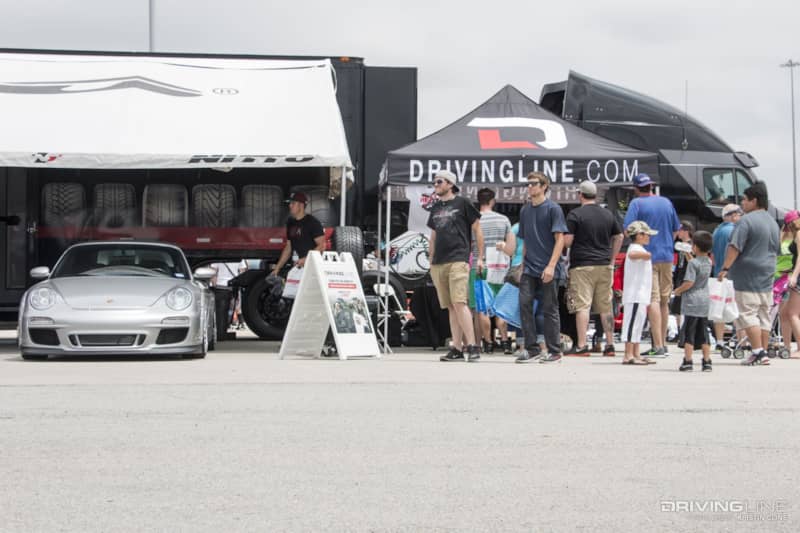 Is it a side-by-side, four-wheeler, or a kid-sized monster truck? I couldn't quite figure out — but whatever it is, fun would be guaranteed driving it!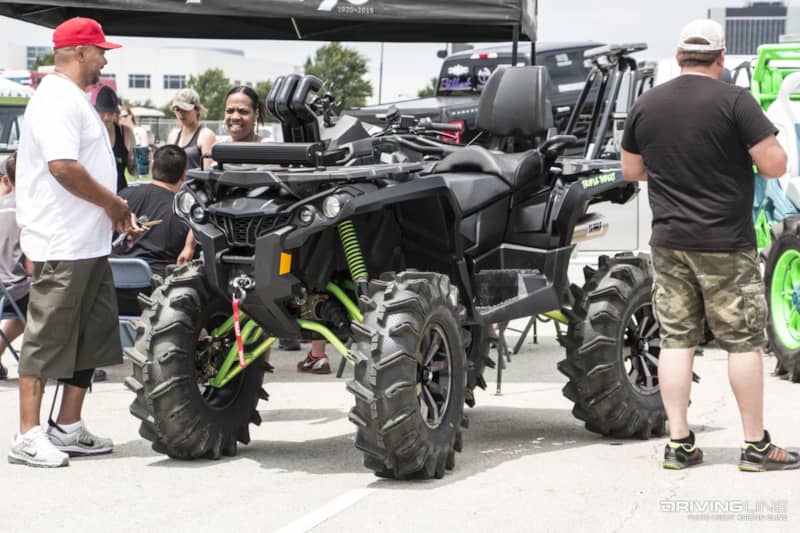 Vendors, giveaways and Red Bull's rad DJ-rig showed up...
...in addition to the Nitto racing drivers from both Formula Drift and Ultra4.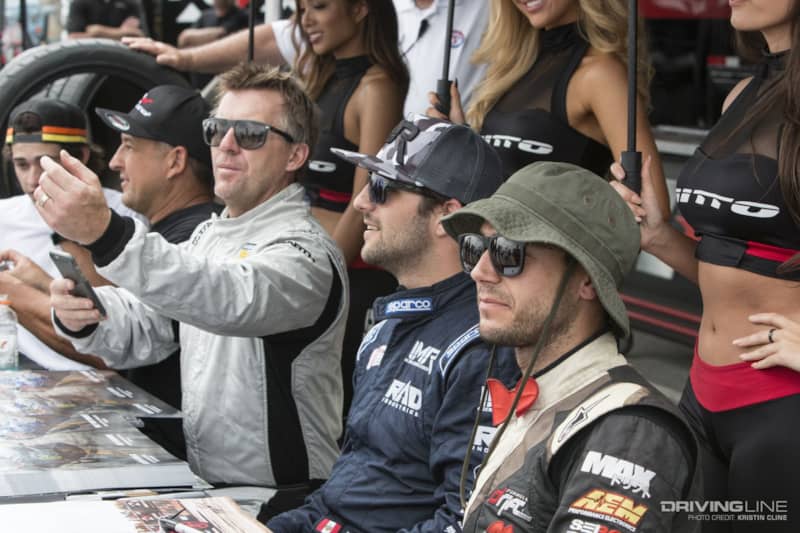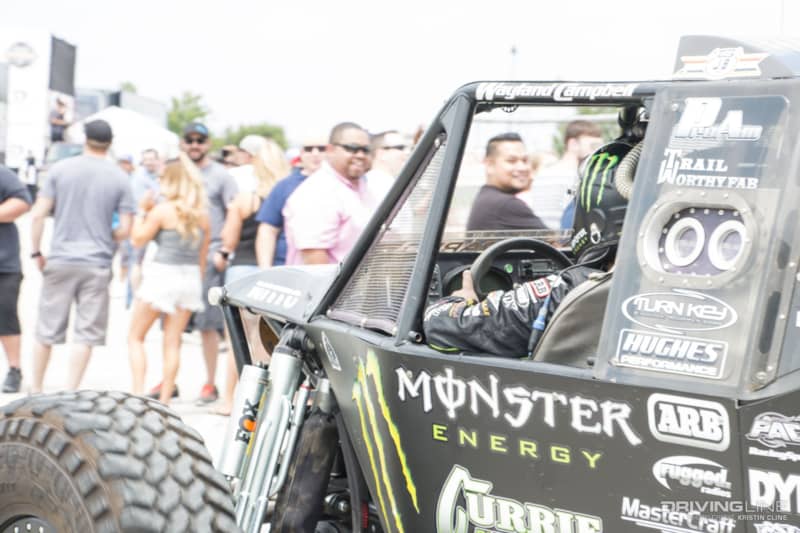 #AEDTX reminded me once again that we're all family. Give us an engine and wheels, and each one of us will put our own unique spin on it — that's the beauty of being part of this community! Thank you to everyone who came out and participated at the Nitto Auto Enthusiast Day Texas presented by Driving Line. We can't wait to see more of you at the next event!