2017 Formula Drift Seattle Recap [Gallery]
The showdowns you'd been waiting for finally happened at Formula Drift Seattle, pitting teammate against teammate: Mustang RTR's Chelsea DeNofa vs. Vaughn Gittin Jr. and Worthouse Drift's James Deane and Piotr Wiecek. But it was James Deane who prevailed in the end, narrowly beating out Fredric Aasbo in the Final Battle and securing a 57-point lead in the Championship standings.
For more from Evergreen Speedway, check out out our FD Seattle photo gallery at the top.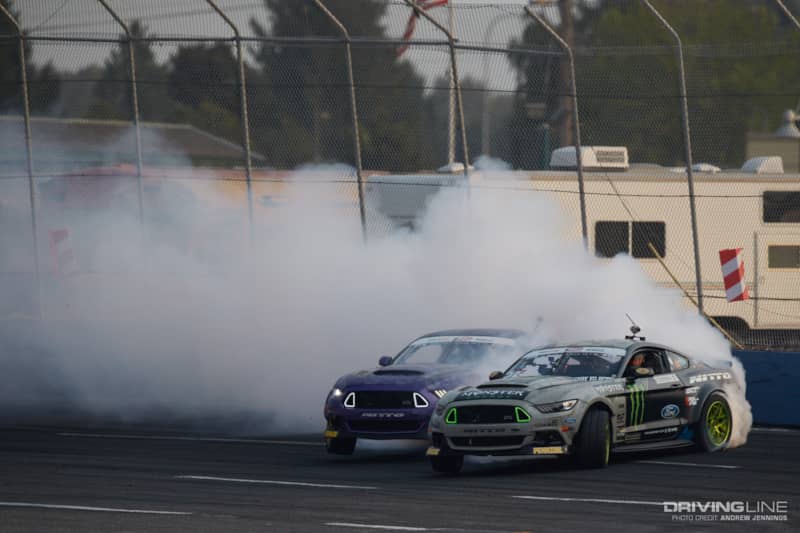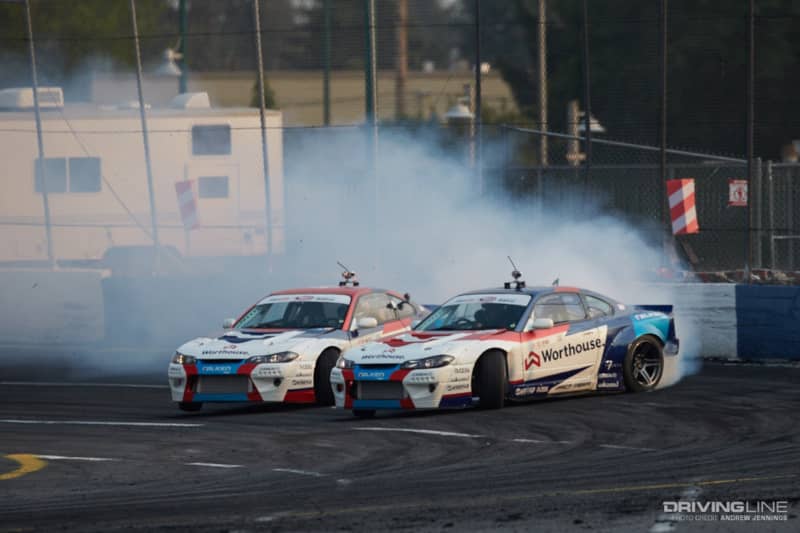 (Photos: Andrew Jennings)
The second to last round of the 2017 Formula Drift Championship Series happens Sept. 8-9 at Texas Motor Speedway.
Formula D Pro Championship Standings:
James Deane - 475 pts
Fredric Aasbo - 418 pts
Kristaps Bluss - 329 pts
Odi Bakchis - 298 pts
Michael Essa - 295 pts
Ryan Tuerck - 285 pts
Vaughn Gittin Jr. - 281 pts
Matt Coffman - 260 pts
Daijiro Yoshihara - 258 pts
Dean Kearney - 257 pts
Piotr Wiecek - 225 pts
Alex Heilbrunn - 210 pts
Chelsea DeNofa - 199 pts
Justin Pawlak - 197 pts
Matt Field - 195 pts
Chris Forsberg - 192 pts
Alec Hohnadell - 191 pts
Nate Hamilton - 175 pts
Ken Gushi - 161 pts
Jhonnattan Castro - 158 pts
Jeff Jones - 156 pts
Robbie Nishida - 138 pts
Kyle Mohan - 122 pts
Cameron Moore - 122 pts
Dan Burkett - 109 pts
Pat Goodin - 108 pts
Juha Rintanen - 107 pts
Marc Landreville - 51 pts
Taylor Hull - 36 pts
Georgy Chivchyan - 18 pts