Double Trouble: #BroStangs Team Up to Conquer Formula Drift
With the 2017 Formula Drift season entering its final stretch, we caught up with Vaughn Gittin Jr. and Chelsea DeNofa to talk about their season so far; it's the first they've been teamed together as Team RTR.​ We asked them both about their experiences driving RTR Mustangs, working together as new teammates, their goals for the remaining events and more.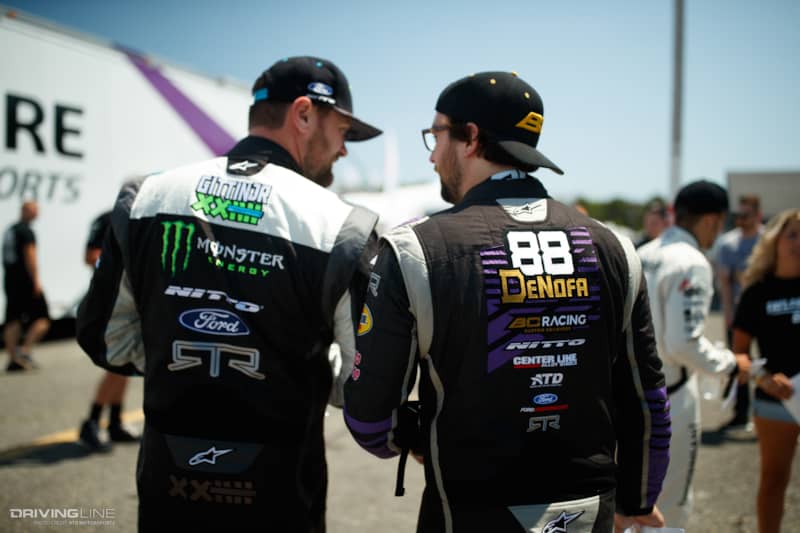 Driving Line: Obviously, making the jump to a two-car team for 2017 was a big step for you. What has been the most challenging aspect of adding a second RTR Mustang to the stable this season? Is there additional stress besides just focusing on your own performance?
Vaughn Gittin Jr.: There is a lot of "new" for everyone this year. New team members, new Ford Performance/Roush Yates engine program, new Bosch ECU with serious data capabilities. Things really started to settle in at Round 4, and now we're approaching where we want to be.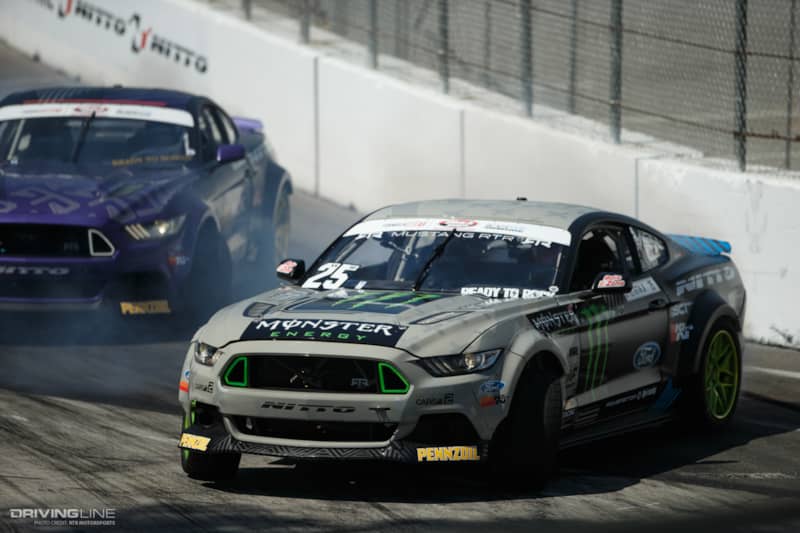 The biggest challenge has been taking advantage of the data that can be shared between the two cars. That is new to us and it took us longer than expected to fully leverage. Getting the cars set up for each track very quickly allows Chelsea and I to focus on dialing in ourselves behind the wheel. I don't feel any additional stress; this entire process has been a lot of fun and rewarding. I am really enjoying having Chelsea on the team and watching him go through some of the changes I went through when I started running with this caliber of team.
DL: Compared to your past experiences operating your own team, how have you benefitted from working directly with Vaughn?
Chelsea DeNofa: It's been an awesome change-up. Previously, I was the driver, logistics manager, chassis guy, engine builder, tire mounter, crew chief, marketing guy, et cetera. Now I fly in, do my homework, promote and make brands rad and drive. This has helped me become more professional, both behind the wheel and off-track. It's so awesome to have a team you can trust with the career you've been building since high school.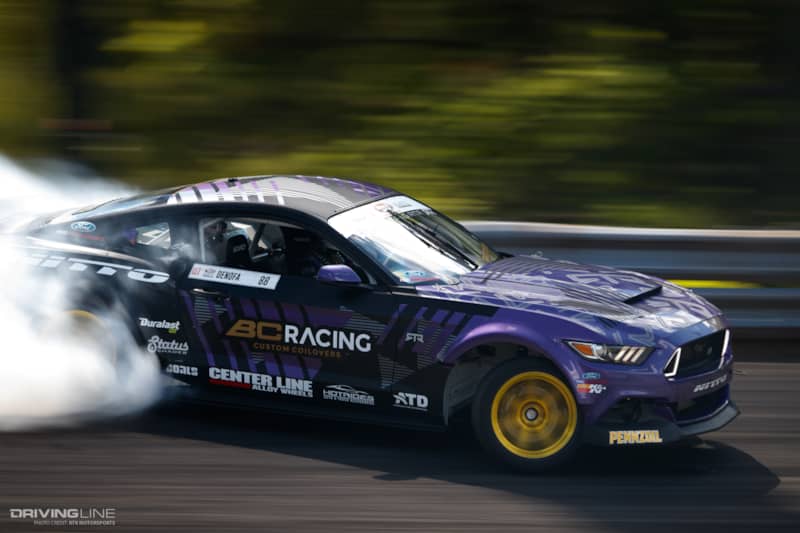 DL: What is the biggest thing you've learned working with Vaughn and his team this year?
CD: How to have an awesome time at the track! These boys know how to do their job with low stress and high enjoyment. I have also learned the importance of having your mind right and keeping myself focused on mine and the team's goals.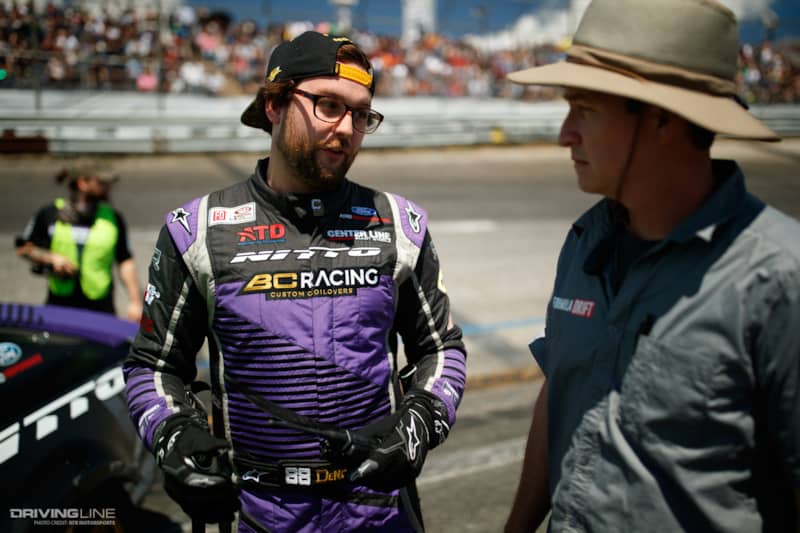 DL: Have you felt more pressure moving to the new team and new vehicle, or has having the additional support made it easier to simply focus on your performance behind the wheel?
CD: I have always wanted to win. If I didn't think I could win, I wouldn't be doing it at this level. That being said, the pressure is low — just as it's always been. When it's time to go, I'm relaxed, focused and ready to shred.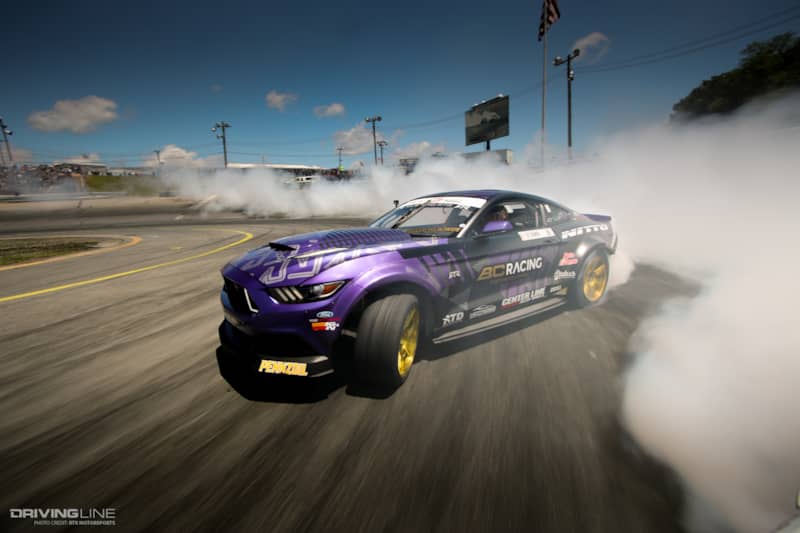 DL: Your support crew also has a lot of extra work this year with a second car in the mix. How have they handled the adjustment of moving from one car to two?
VGJ: I have an amazing team of guys with experience running multiple cars that have stepped up to the plate; it's very impressive to see. We had to add a few guys to the team for event weekends to support the expansion. Everyone is very passionate about what we do and that makes it fun.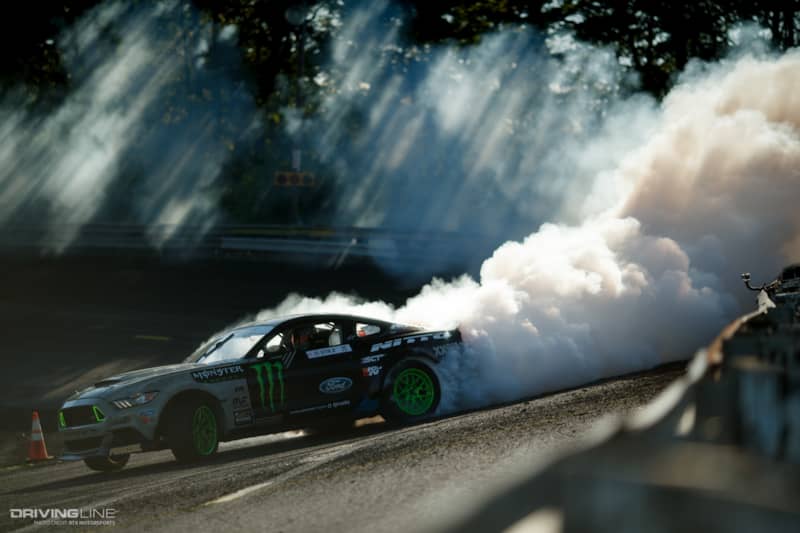 DL: How much information is typically shared between you two at an event? Has this benefited you in comparison to running as a single-car team?
VGJ: We're still working on how to best leverage the two cars to get maximum benefit. It's easy to run in circles with different driving styles and approaches to the tracks. There have been some benefits here and there versus a single-car team, but I expect that to increase significantly as time goes on.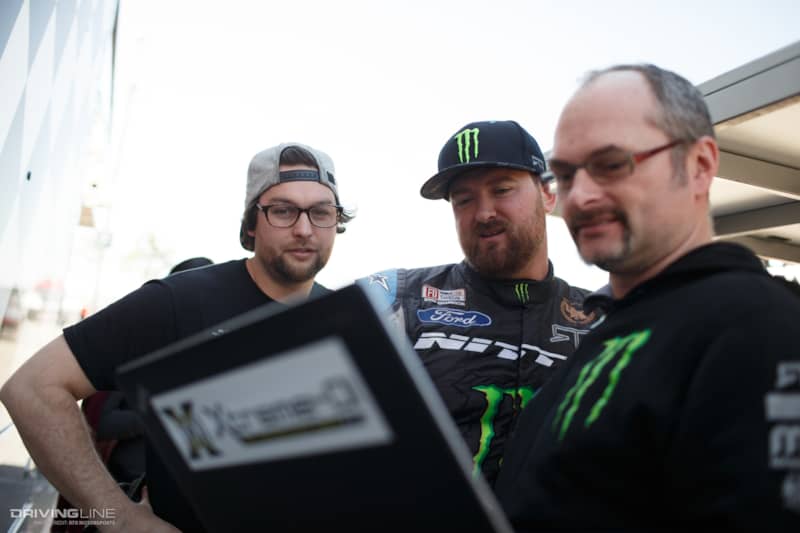 CD: We share everything related to the cars: data acquisition, shock setup, tire pressures, temps, as well as lines, speeds, angles and much more. Vaughn and I have very different driving styles, but we know how to curve the results to make improvements on both cars. Each lap I take benefits Vaughn and vice versa.
DL: The first half of the 2017 Formula Drift season has been filled with both ups and downs, how you would you summarize your performance so far? What would you like to improve on?
VGJ: I am happy with my performance behind the wheel. I feel better behind the wheel than ever. We have just missed some key setup elements that showed when it mattered. We will improve on making sure that we get the setups in the car needed to win for the rest of the season.
CD: We haven't had many downs! Every lap I am still learning and taking in what the car and team has to offer. I feel as though the team and I are progressing extremely fast — faster than I expected, to be honest. My goals are being reached quickly and precisely.
DL: How would you rate Chelsea's performance so far?
VGJ: I am really pumped on Chelsea's performance thus far. There are a lot of new things to him — for example, everything. We knew this was going to be a development year for him to align with how we do things and our approach to Formula Drift competition. We are close to that breakthrough for him that I went through some years ago. He is gonna consistently be a serious threat to everyone very soon.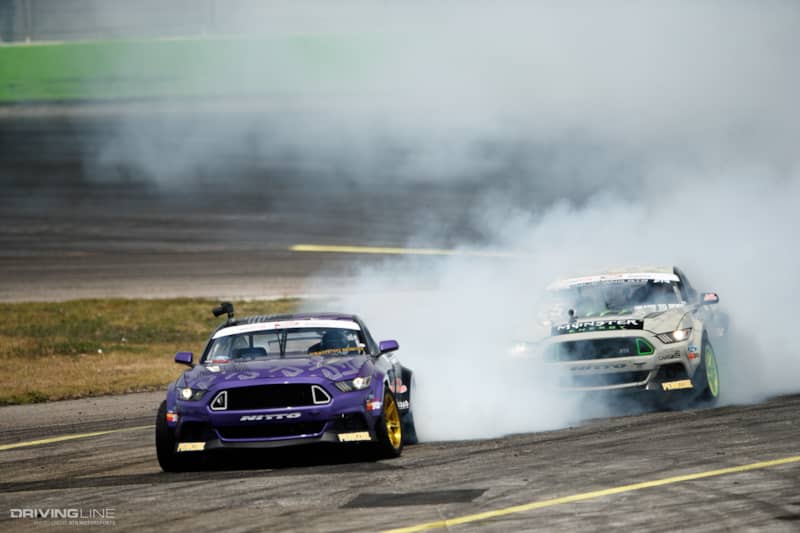 DL: Where would each of you like to be sitting when the smoke settles at Irwindale in October?
VGJ: I am not sitting where I would like to be at this point in the year, but we will continue to fight hard and see where we end up. I would like to see both of us on the top of the podium before the season ends.
CD: I have learned about 80 percent of the car at this point. To put it into perspective, I feel as though I have reached a level of comfort that took four years to build in my previous vehicle. My goal has been to podium an event this year. I'd like to finish off the season feeling that I am one with the car and as though I have a chance to beat any of my competitors — especially Vaughn!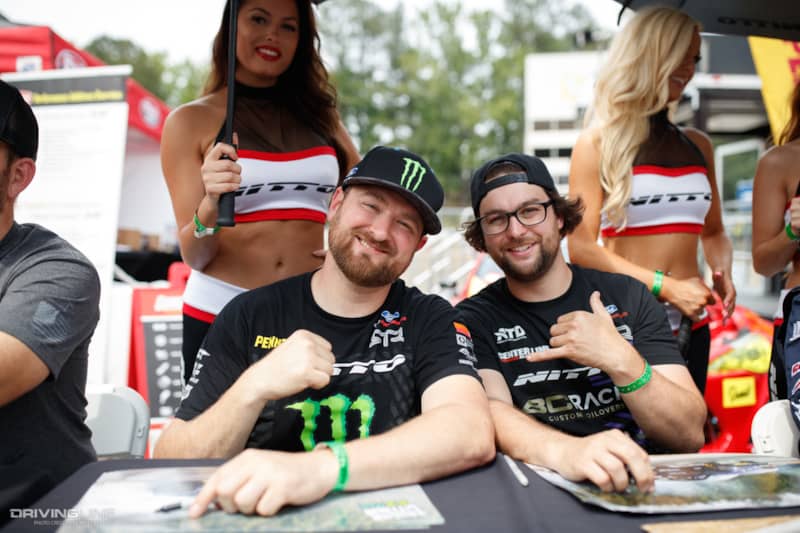 (Photos courtesy of RTR Motorsports)
See more photos in the gallery below.