2019 Subaru BRZ Retains Track Day Title, Despite Faded Glory
In the world of sports cars, it's easy to get caught up arguing spec sheets and performance stats. After all, the constant game of one-upmanship that is the upper echelons of the exotic world has trickled down to more affordable fare such that near 500hp sleds are no longer a rarity in dealerships across the country. Technology is the great equalizer, and in this respect it's never been a better time to be a gearhead.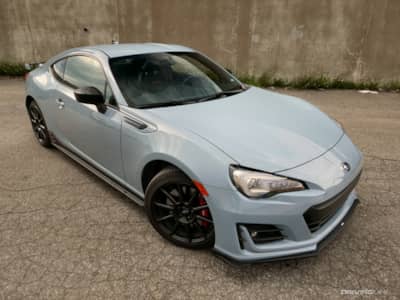 Unless, of course, you're a fan of the Subaru BRZ. Often picked-on for posting modest horsepower and torque figures in an era of steroidal overindulgence, the compact coupe has stood pat in its segment as other two-door options have continued to oil up their beefy machinery. With a redesign looming, the somewhat-aged car seems like it would have a tough time snagging new buyers in the face of increasingly capable competition.
Until you drive one.
Keep Your Eye on the Ball
Numbers don't lie, but sometimes they can misdirect to the point where they obscure the truth. Such is the case with the 2019 Subaru BRZ, a car that demands seat time in order to make a proper evaluation not based on anything as clinical as engine output or lateral g's.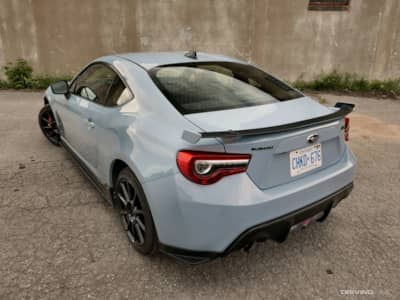 The secret to the Subaru's sauce is its sublime chassis. Modern sports cars have become increasingly reliant on the magical power of ultra-grippy tires to keep them feeling planted even as curb weights blossom. This is combined with the dark art of electronic stability control programs massaging the entire experience until it feels natural, if more than a little soulless.
The BRZ requires no such rubber compound trickery, nor the constant intervention of digital guardian angels. Instead, it relies on a fantastically balanced and lightweight platform that prizes feedback and poise over stickies at each corner. Yes, the electric power steering may attenuate what should occasionally be highlighted, but overall it's an amazing effort that eclipses the driving feel found in larger, lunkier coupes like the Ford Mustang and the Dodge Challenger.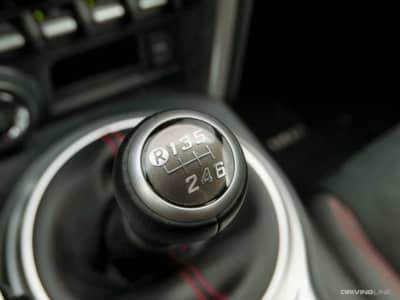 The Subaru BRZ's rear-wheel drive layout also allows it to breeze past luminaries like the Honda Civic Type R and the Volkswagen GTI in terms of driver communication. Treat a two-lane or track with moderation, and the BRZ feels like a marble slotted into a tight groove. Push the limit with oversteer inputs, and it's a predictable dance that feels like you've both been partners at the Bolshoi your entire lives.
Where's the Beef?
It's all of the above that maintains the 2019 Subaru BRZ's status as a formidable weapon for turning in top-shelf lap times. Even after nearly seven years since its debut, its ability to hoard momentum like a treasure-seeking dragon and then unleash it through consecutive corners makes it a true pleasure to drive quickly.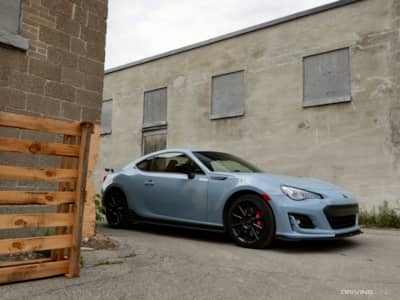 Getting up to speed, however, is where the coupe faces its strongest criticisms. The Subaru's direct-injected, 2.0L flat-four hasn't changed much over the years, and when matched with its standard six-speed manual gearbox it puts out 205hp and 156 lb-ft of torque. Most of that grunt is in the upper reaches of the rev range, too, which means you'll need to wind out the BRZ to gather any kind of straight-line speed—and even then, you'll still be roughly a half-second slower to 60 mph than a current-generation Miata.
Still, we're talking about a car that weighs no more than 2,800 lbs, and while it might cower at the rumble of a Mustang's 5.0L V8, it is nearly 1,000 lbs lighter than most of its muscle car-cum-sports car competitors. No, you're not going to win a drag race, but if you're more interested in slicing off road course seconds than mashing the gas, you probably won't care once you've brought the BRZ's four-banger up to a boil.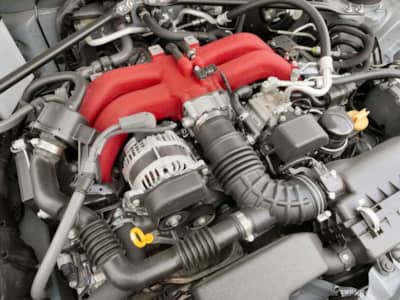 Around town, the lack of low-end power is harder to disguise. With a shifter that's reasonably precise, you'll be swapping cogs fairly often to keep things in the sweet spot between traffic-friendly commuting and bogging down.
What Lies Ahead
With all of that on the table, the 2019 Subaru BRZ continues to come across as an honest driver's car. It may be out of step with its epoch from a power perspective, but its ability to shame lesser drivers in mightier cars remains intact.
The tester I piloted was a Series.Gray (or Raiu Edition, in Canada) model, a limited-production car featuring a unique Cool Gray Khaki paint scheme, numerous STI aero bits (front and rear spoilers, sills), an upgraded Brembo brake package and an STI short shifter.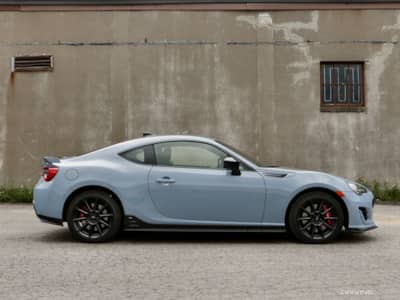 It's one of several special versions of the BRZ that Subaru has marketed in recent years, and while it does include goodies like SACHS shocks and a limited-slip differential, it doesn't make any effort to punch up the ponies. Subaru (and partner Toyota, which markets the car as the 86) have been resolute in holding the line on horsepower, despite the former's history with turbocharged performance cars like the WRX and WRX STI.
It seems unlikely that this strategy will remain tenable for the second generation of the BRZ. The recent hot hatch onslaught combined with the continued reign of cheap muscle from the usual Detroit suspects should force the Japanese brand's hand and command a forced-induction upgrade. After all, neither the BRZ nor the 86 have a legacy like the Miata to keep feeding its production lines with a steady flow of buyers.
Breaking away from the crystal ball, the fact remains that for those who wish to drive themselves rather than tether their prospects to the digital ball-and-chain of carefully curated drive modes, the Subaru BRZ (alongside Mazda's icon) remains your best bet for less than $30,000. The dream might have faded somewhat, but it's still very much alive for that small cadre of enthusiasts more keen on honing their skills than papering over their on-track mistakes with a judicious jab of the loud pedal.
Can you build your own Subaru BRZ tS? We find out with this tuner car profile.