New Looks, a Bigger Engine & More Fun: This is the New 2022 Subaru BRZ
When Subaru introduced its BRZ sports car for the 2013 model year, it represented a big change for the brand being a two-door, rear-drive coupe in a lineup full of AWD sedans and crossovers.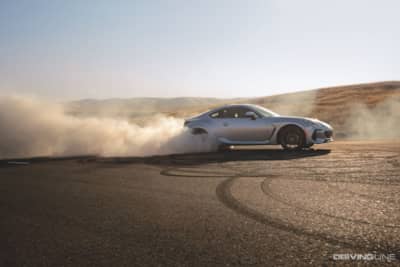 The BRZ, along with its counterpart the Toyota 86, would go on to become one of the most important enthusiast cars of the 2010s, and now the much-anticipated second generation of the car has arrived sporting some significant improvements in both style and performance.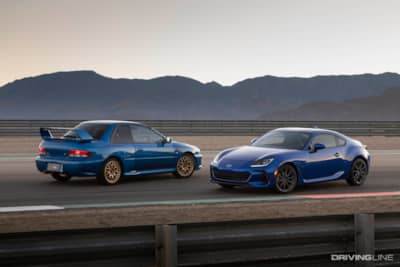 Like the original, the 2022 BRZ is the result of a joint collaboration between Toyota and Subaru, with Toyota providing chassis and gearbox and Subaru bringing the boxer four-cylinder engine.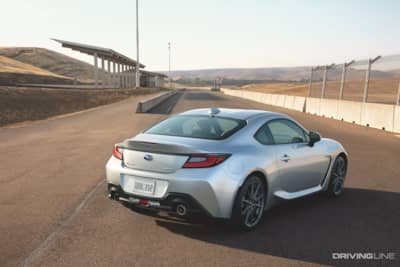 At a glance, the profile of the second generation car is immediately recognizable as a BRZ but the front, rear and side profiles have all been significantly re-styled for a wider, more substantial look. The fenders are also a lot more pronounced on the second gen car.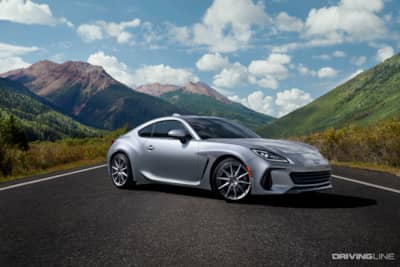 While its handling and feel were widely praised, a lack of power and a less than refined engine character were the biggest complaints about the first gen BRZ. And while the new one still isn't planning to outrun muscle cars, it does get a welcomed power bump.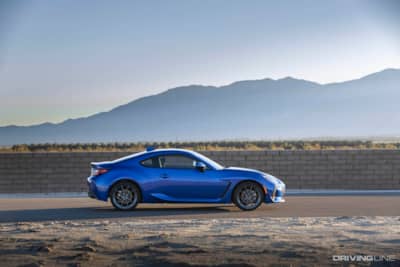 Engine Upgrades
The increase in power comes from an increase in displacement, with the naturally aspirated boxer engine now displacing 2.4L and outputting 228hp, a substantial jump from the old car's 205hp 2.0L engine.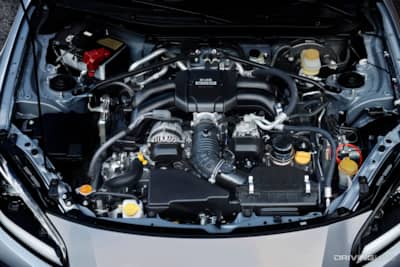 Of course, a six-speed manual transmission will continue to be standard, with an optional six-speed automatic with paddle shifters and automatic throttle blips on downshifts.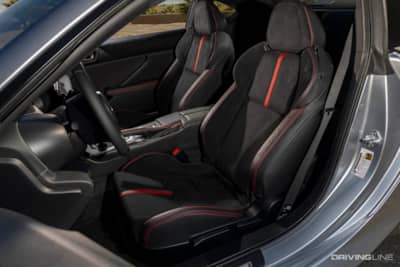 Interior Enhancements
While the interior of the first generation BRZ wasn't bad, the second gen car naturally gets an entirely new cockpit that not only brings a more modern layout, but it will also offer much improved materials over the basic confines of the old car. The low seating position though, remains pure sports car.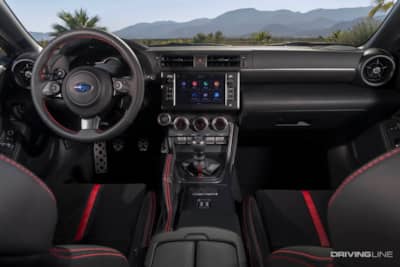 And speaking of sports car, Subaru says the new BRZ will bring an improved version of the same great handling, low center of gravity, rear-drive dynamics of the old car and a curb weight for most models that is less than 2,900 pounds.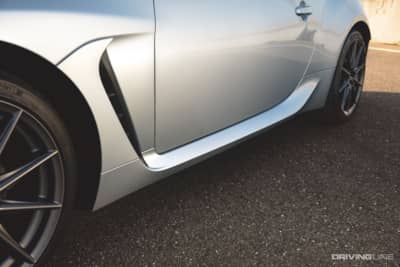 It certainly seems that Subaru (and Toyota) have put in a lot of effort to make the second gen BRZ an improvement over the original, but at the same time it doesn't look like it's strayed too far from its original goal of delivering fun and engagement over outright performance.
Naturally, everyone's eyes now to turn to Toyota who should hopefully be debuting its second generation 86 in the near future to keep its place alongside its Subaru counterpart. We don't know when exactly the Toyota version will arrive but look for the BRZ to start arriving in dealerships early next fall.