PHEV C8 Corvette Stingray Spy Photos
We nabbed our first look at the upcoming Corvette C8 plugin hybrid in what appeared to be real-world, cold-weather testing. As you might already know, lower temperatures affect battery performance.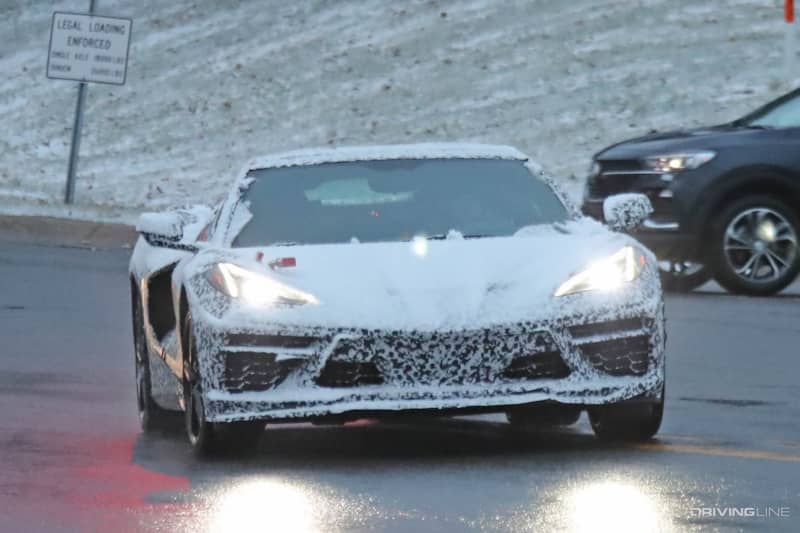 Underneath the layer of snow and camouflage there's an orange charging harnesses sticking out from the front cargo cover. Other than those cables, the exterior does not seem to contain many other visible differences from the Corvette C8 with the Z51 package.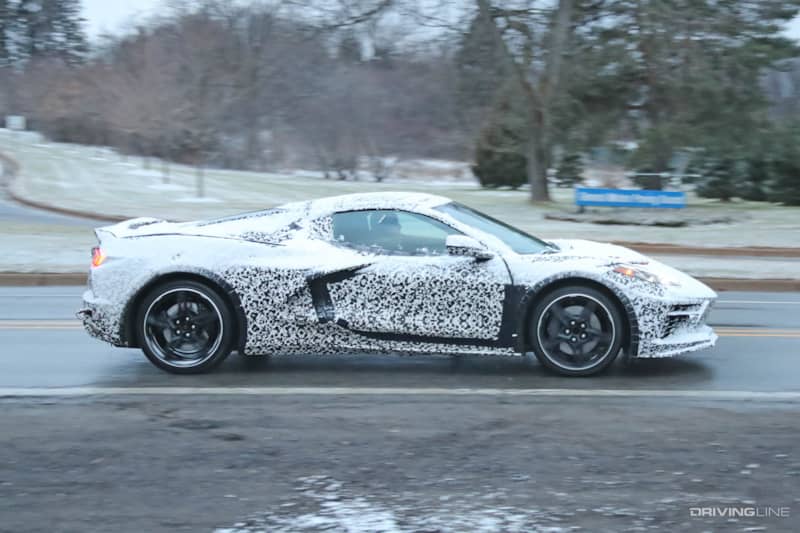 The C8 PHEV is expected to be similar to the current Stingray model, but with hybridized power.  We don't know what powertrain GM will end up using (*note that it sounded like a V6 to our shooter), we've heard that the electrified hardware will aid in performance rather than fuel economy. Expect a launch either in late 2020 or 2021 calendar years.