2021 Dodge Durango Styling Refresh Spy Photos
We just spotted Dodge testing their popular three-row SUV out in the wild. As the Jeep brand arranges the roll out of two new Jeep Grand Cherokee options for the 2021 model year (including a three-row model), the existing Dodge Durango will stay with the current body style for at least one more year (for a total of ten years).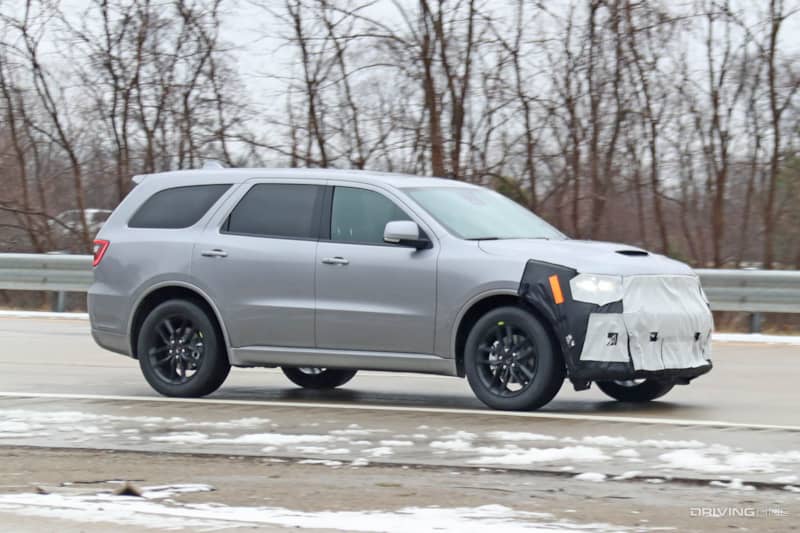 The Durango tester we saw was heavily camouflaged over the front end, which is probably hiding an updated front fascia for the 2021 model year. The rest of the vehicle does not appear to have any visible changes.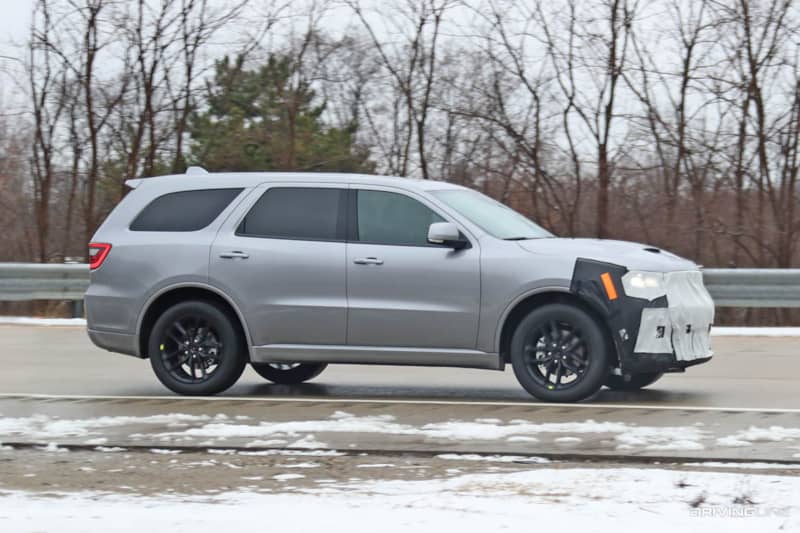 In line with other major brand's electric vehicle and upcoming hybrid announcements (including the 4xe from Jeep), Dodge announced during recent UAW negotiations that it will introduce a mild-hybrid system from its Ram 1500 lineup for use in the 2021 Dodge Durango.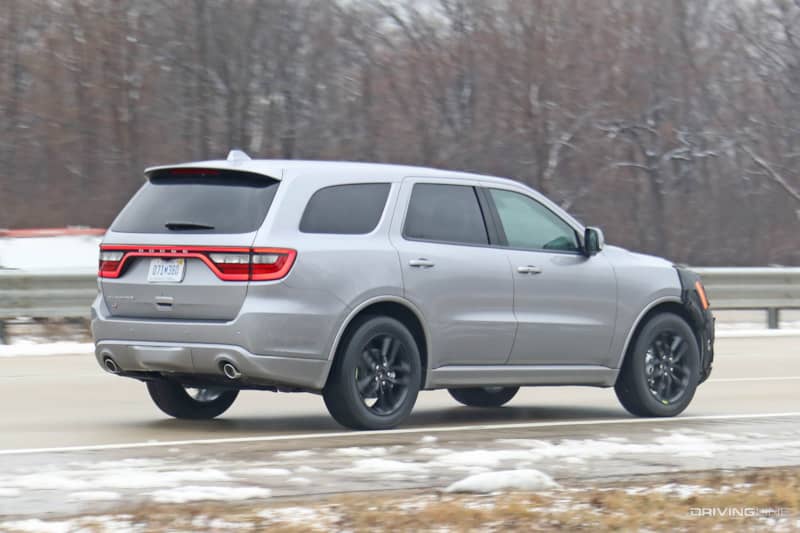 The Dodge Durango will continue to be built alongside the 2021 Jeep Grand Cherokee at the Jefferson North Assembly Plant in Detroit, Michigan and should be launched sometime in the fall of 2020.