2020 Ford Bronco 4-Door Spy Photos
We caught our first glimpse at the new Ford Bronco while cold weather testing in a mild off-road setting. This version of the prototype is considerably more advanced in the stages of development than the early chassis mule we saw last year, which was clearly cobbled together from various parts from the Ford factory. Although well-covered, the retro lines we're all looking for appear to be present (Hallelujah!).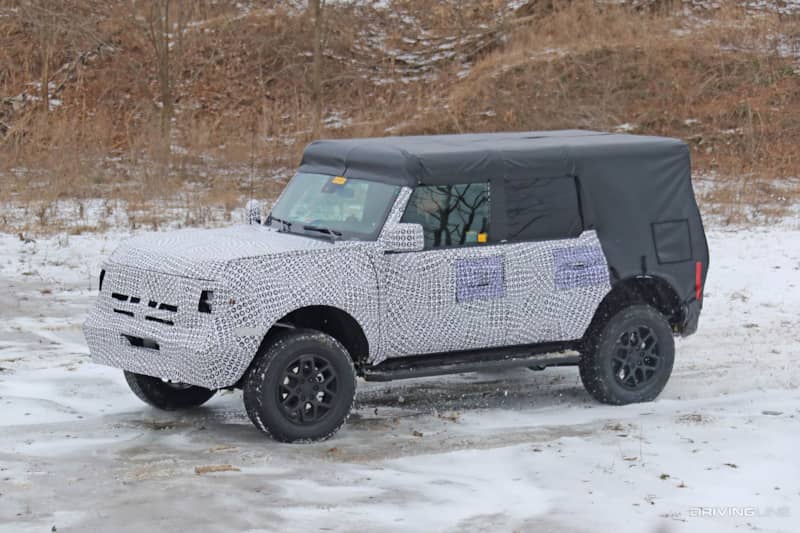 This is the four-door variant, and even though it's wearing a lot of heavy camo, particularly on the roof, the general shape of the design is obvious—and lines up with concepts we've seen in the past. The prototype also has a solid amount of ground clearance, with very little body overhang, which will aid with off-roading. A spare wheel on the swing gate is complemented by what appear to be production intended tail lamps.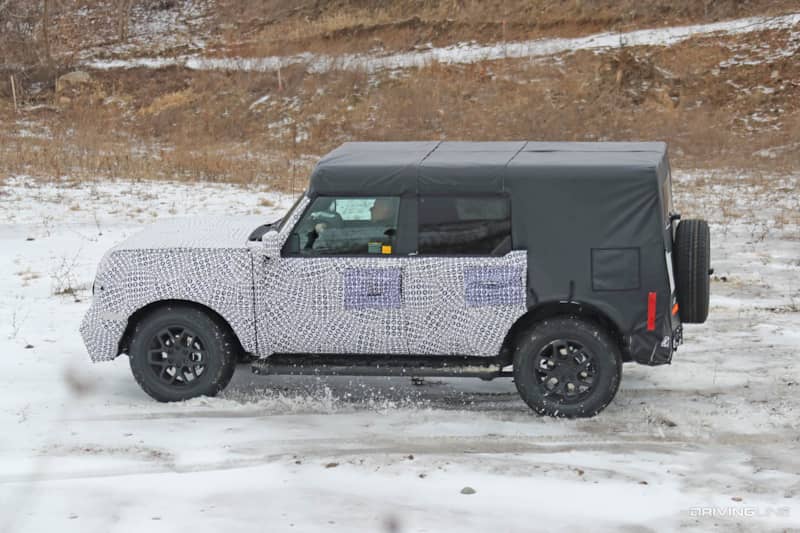 Much like the Jeep Wrangler, the Bronco will be available in both two- and four-door configurations, and we'll keep our eyes peeled for the pickup variant that we've been hearing rumors about. Powertrain details are a bit scarce at the moment, but the 2.3L EcoBoost mated to a 10-speed automatic transmission from the Ford Ranger is a likely to be one of the options.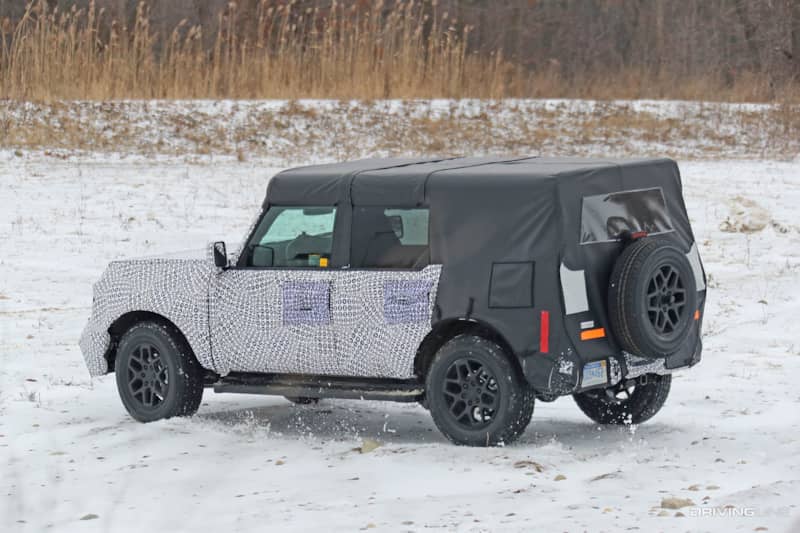 Expect the new Bronco to be released this spring go on sale shortly after.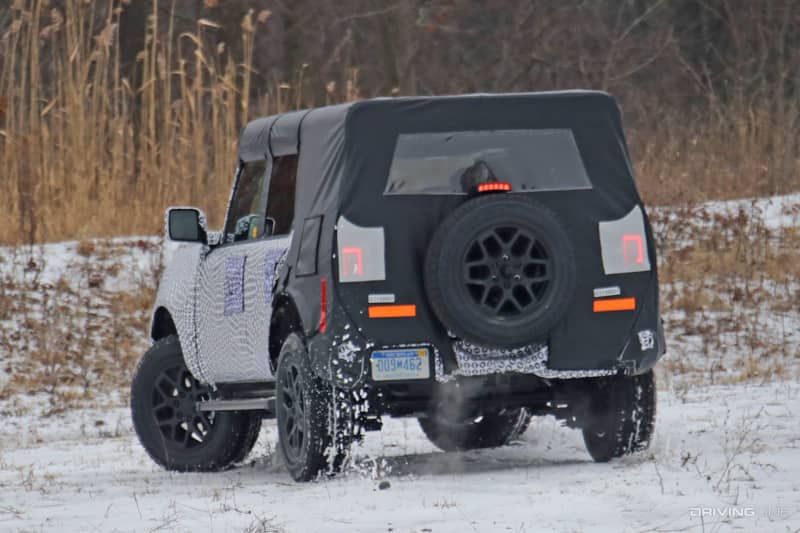 Click here to see the race ready version of the 2021 Bronco as seen at the Baja 1000.