2024 Ram Revolution: Stellantis' EV Pickup is Coming: Should GM and Ford Be Worried?
If there's two things that America's big three automakers are fully invested in right now it's: 1) selling pickup trucks and 2) transitioning toward electric vehicles. And that means that electric pickups are, and will be the most important products for them as we head into this new era.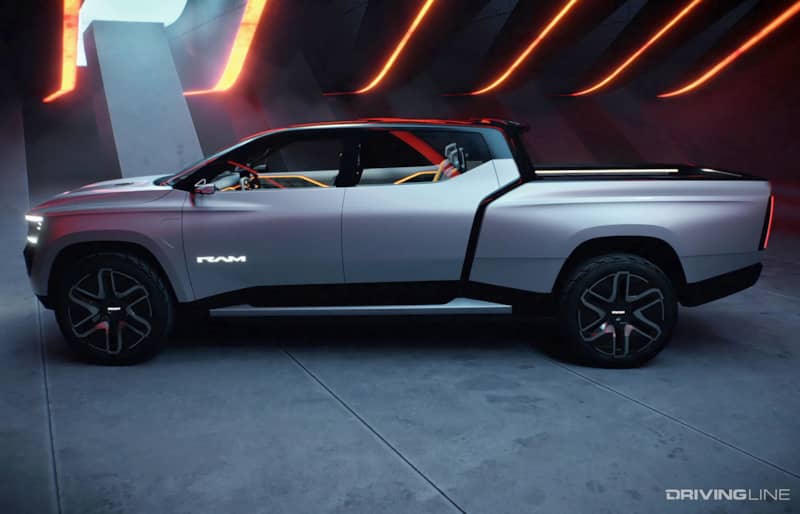 Ford has been first out of the gate with its electric F-150 Lightning pickup, and General Motors is following closely behind with its electric Chevy Silverado and its EV GMC and Hummer pickups.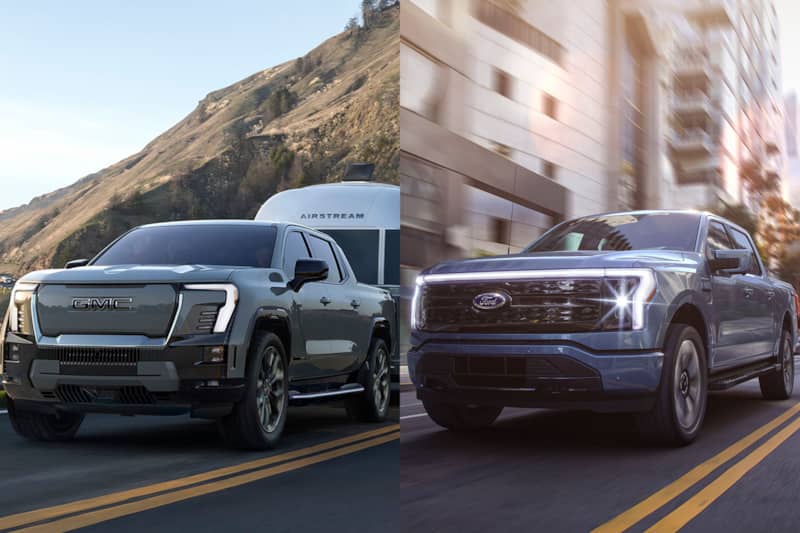 Ram Enters the Fight
And now the third major legacy truck brand, Ram, has debuted a concept version of its upcoming electric pickup at the 2023 Consumer Electronics Show in Las Vegas. Meet the Ram 1500 Revolution Concept.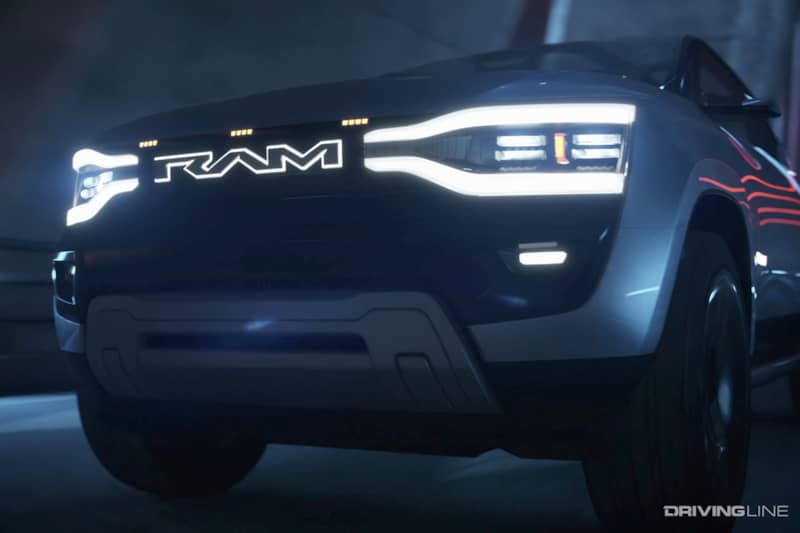 Although still just a concept, Ram says this truck provides a good idea of what's to come for the production version, which is set to arrive in 2024.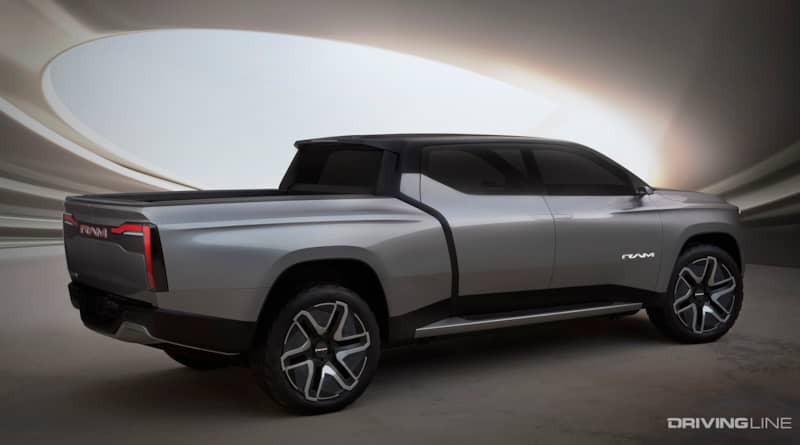 First there's the looks. While the production version may differ somewhat, it's clear that Ram EV is going to look quite a bit different from the existing gasoline powered Ram pickup.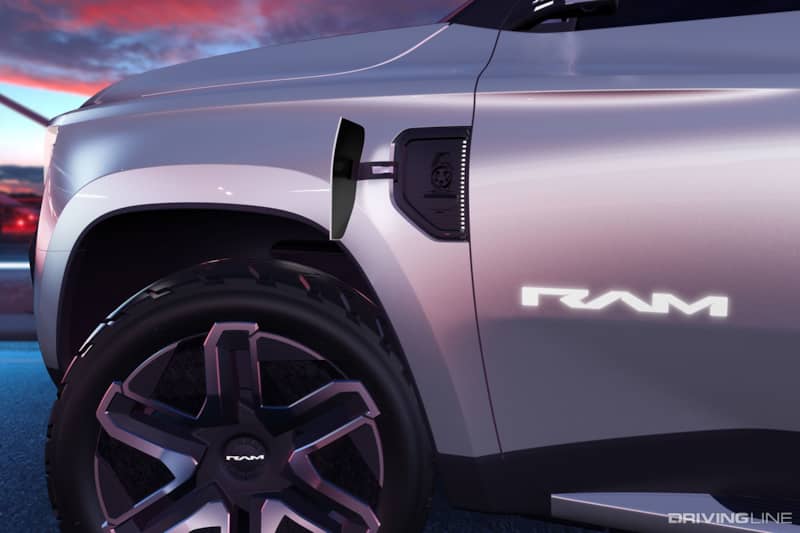 Like Chevy with its Silverado EV, the Ram is going to be clearly identifiable as an electric truck, in contrast to the Lightning which looks a lot like a normal F-150 from a distance.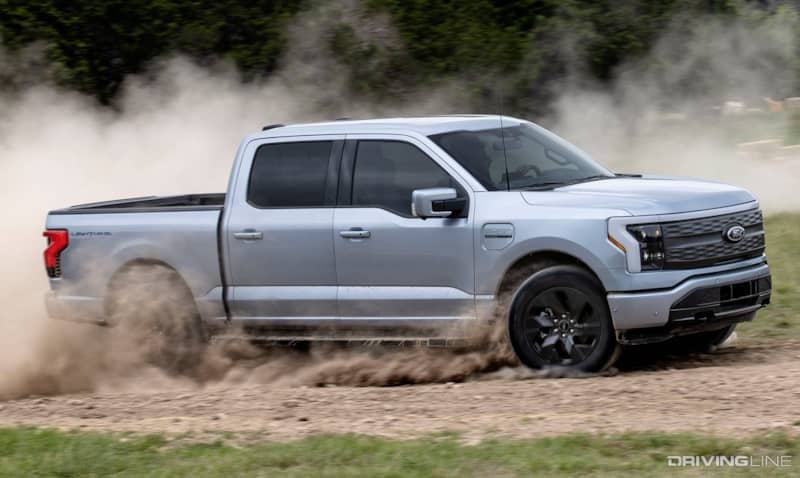 Tech Overload
The Ram EV will ride on the Stellantis STLA Frame EV, which among other things, allows for a large increase in cabin space when compared to a conventional internal combustion pickup. One of the most drastic changes from a conventional pickup is the lack of a B-pillar, with "saloon doors" providing access to the cabin.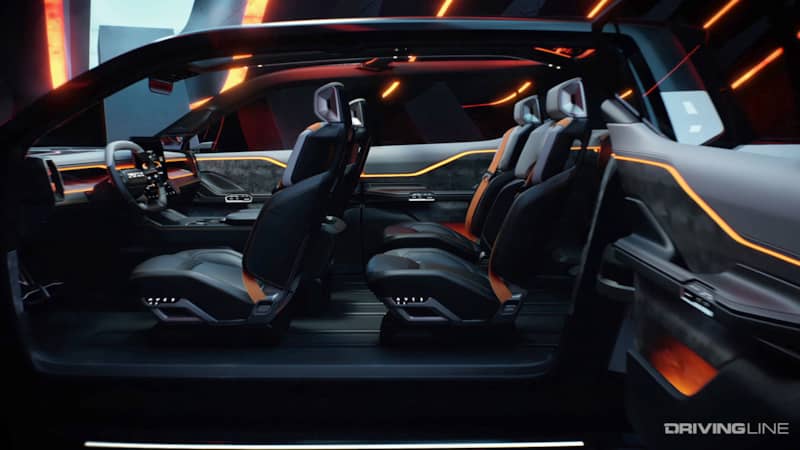 And even more interesting is the addition of third-row jump seats that come as part of a powered midgate system which can be configured in different ways depending on passengers and cargo.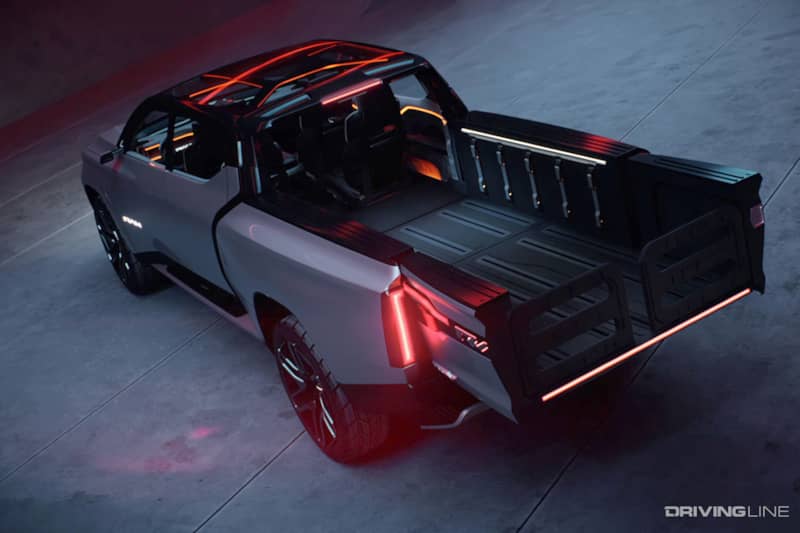 And as you'd expect from an electric truck, the Ram EV also has a power-operated frunk, but this one has a pass through that can allow the truck to transport objects up to 18 feet long with the bed fully extended.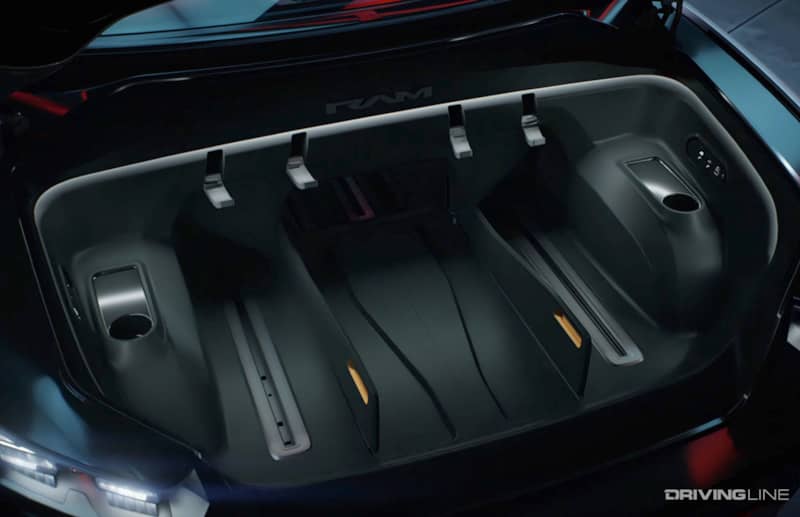 The rest of interior is very tech-oriented with its massive screens and augmented HUD setup. Ram also promises a variety of autonomous features, including the ability for the truck to drive itself short distances at job sites.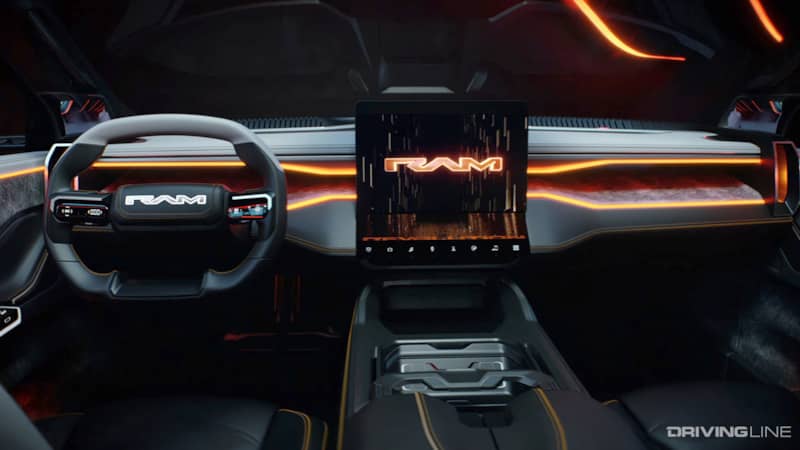 As for performance, the truck will have two electric motors with AWD. It will also have four-wheel-steering, self-leveling and wheel wells that can handle up to 35-inch tires.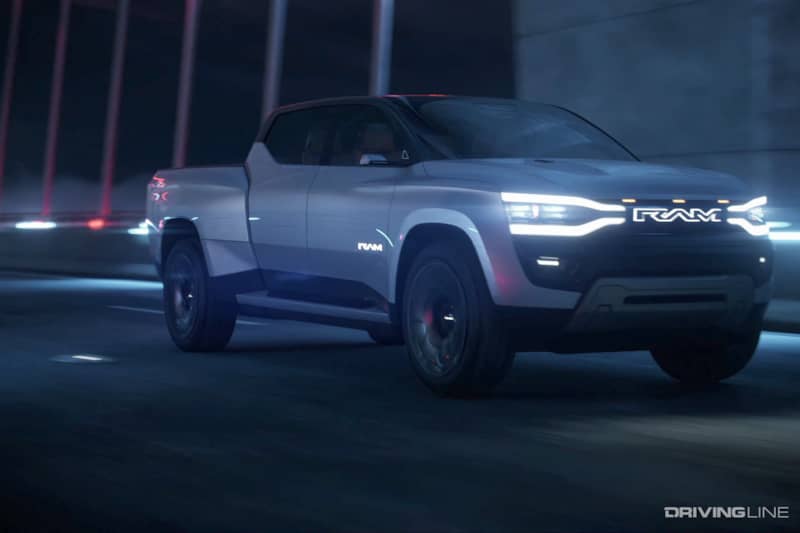 More to Come
What we don't know yet are any exact specifications, horsepower, torque, driving range or tow rating—and most importantly, pricing. It doesn't sound like we'll have to wait too long though, as Ram promises more info about the 2024 production version in the "coming months."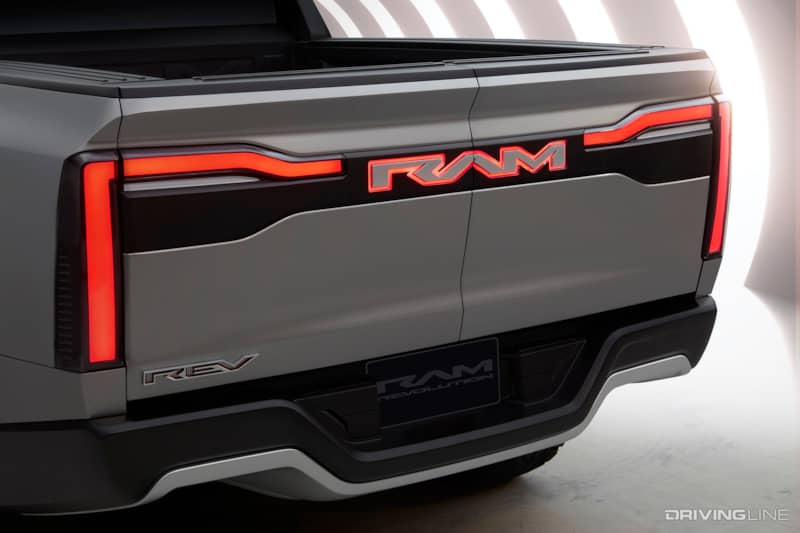 While there are still massive infrastructure barriers and physics hurdles for electric pickups to become mainstream, it has been exciting watching Ford, GM and now Stellantis step into the ring with these forward-thinking EV trucks.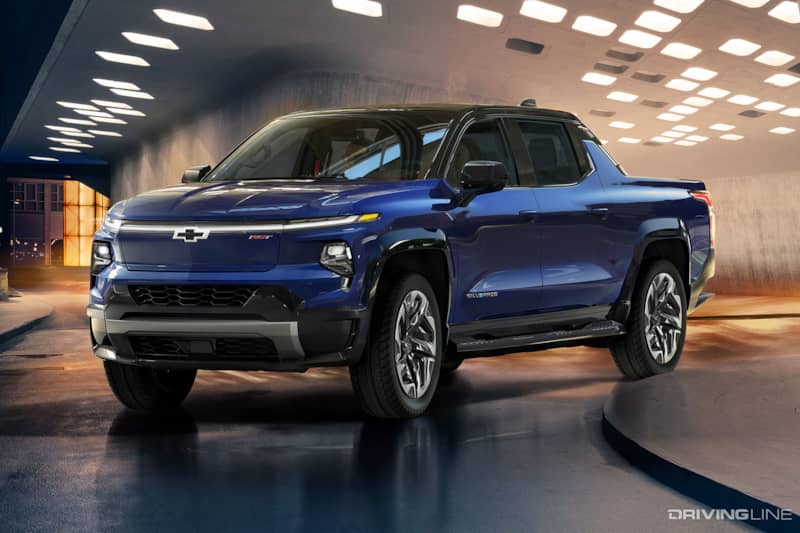 That's in addition to newcomers like Rivian and the much-anticipated and much-delayed Tesla Cybertruck—whenever it shows up in production form.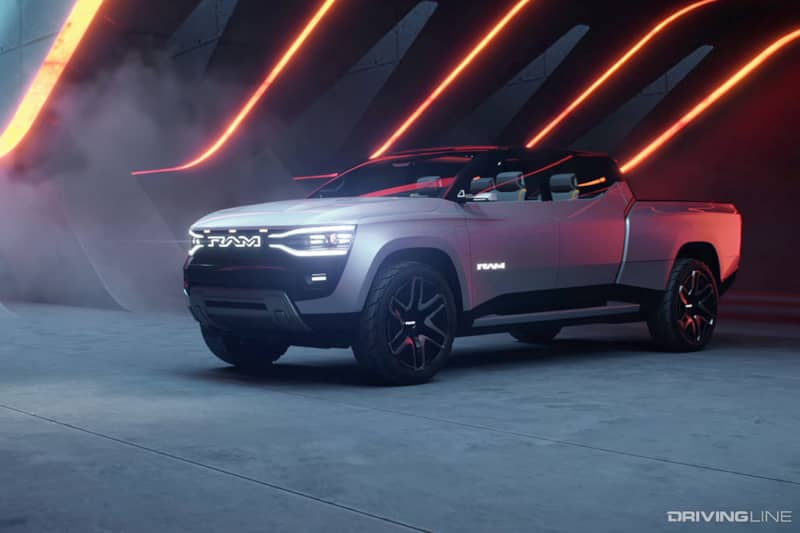 We'll have to wait for some solid details on the Ram EV before it can be rightfully judged against the competition, but it certainly looks impressive from an technical and engineering standpoint. Stay tuned.