4.5-second 0-60mph Hemi Jeep! The 470hp 2021 Rubicon 392 is the Fastest Wrangler Ever
Earlier this year—not coincidentally just before Ford revealed the 2021 Bronco—Jeep showed off a concept version of its iconic Wrangler powered by a 6.4L Hemi V8.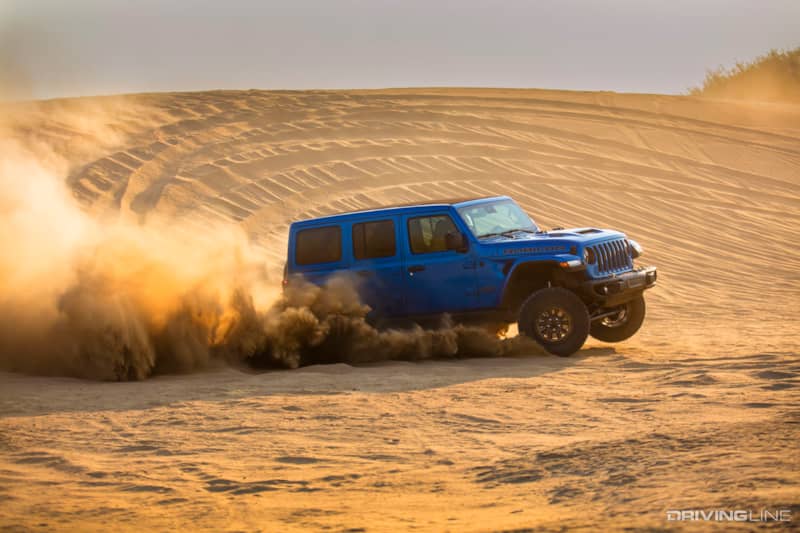 Long rumored for production, Jeep has just debuted a factory issue Hemi-powered Wrangler in the form of the 2021 Wrangler Rubicon 392.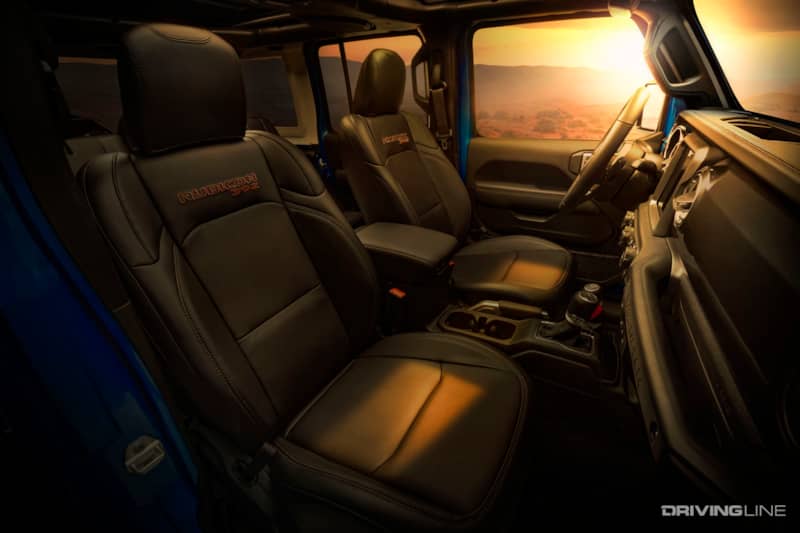 The 6.4L "392" Hemi is the same engine found in many other FCA products and in the Wrangler it makes 470hp and 470 pound feet of torque. The transmission is an eight-speed TorqueFlite automatic.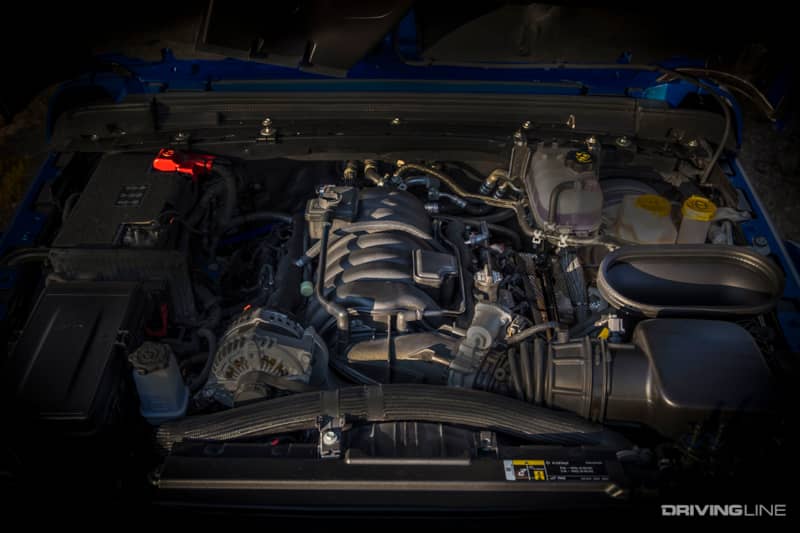 Assisted by the traction from the Wrangler's 4WD system, Jeep says the Rubicon 392 can do zero to 60 in 4.5 seconds and will run the quarter mile in 13 seconds flat.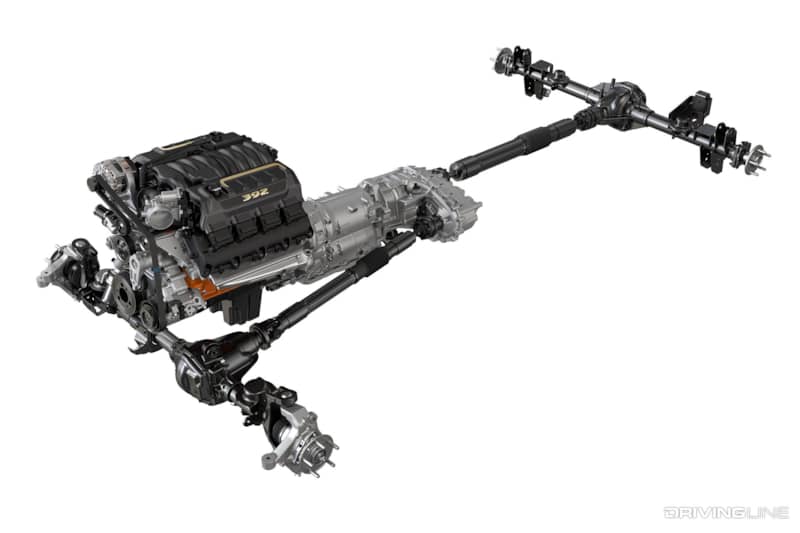 Along with the larger and more powerful engine, the Rubicon 392 also gets all of the off-road chops you'd expect with 10.2 inches ground clearance, improved approach and departure angles, a 48:1 crawl ratio, a variety of terrain modes and a whole lot more.
Other details that will set the 392 apart from less powerful Wranglers include a different hood with a functional scoop, bronze-finished wheels and unique badging of course.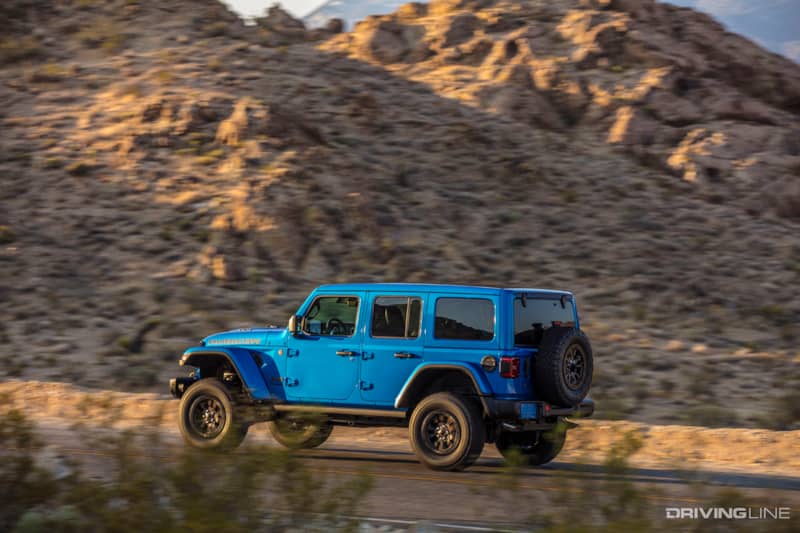 Whether being used for fun on the pavement or climbing terrain, the massive jump in power should transform the Wrangler into a very high performing vehicle, but one that still retains all of the capability the Wrangler has been known for.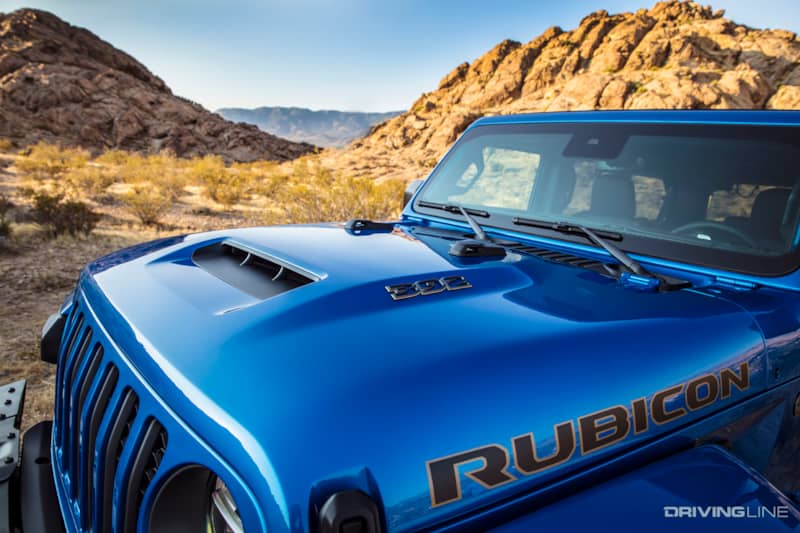 Pricing hasn't been announced at this time, but expect a significant premium to come with the first V8-powered Wrangler in 40 years. It will join a diverse Wrangler lineup that already includes, V6, turbo, diesel and plug-in hybrid options.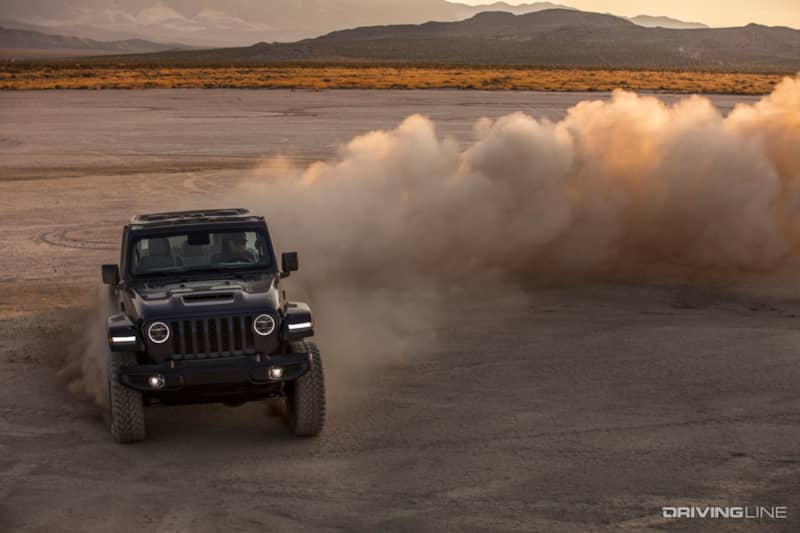 Whether its this Hemi-powered Wrangler or the radical Ram TRX pickup, these are exciting times for those who like their off-road vehicles with some serious power and the crazed gearheads at FCA seem more than happy to make these vehicles a reality.
More From

Driving Line
Or if you'd prefer an electrified experience in your new Wrangler, the 2021 4XE Hybrid may be more up your alley.