5 American Domestic Cars And Trucks That Borrowed Japanese And German Import Engines
It's not all that unusual for car companies to share platforms with each other, pooling development costs across a shared architecture for sedans, coupes, and SUVs. Wholesale transplants of one automaker's engine under the hood of another, however, are much more rare—especially in America.
Whether it's pride, price, or the desire to guard its technological secrets, Detroit has often been unwilling to purchase and install motors from any of its overseas rivals. There are a number of exceptions, however, resulting from partnerships, happenstance, or a complete lack of internal options, that have seen unusual badges lurking between the front fenders of an ostensibly American car or truck.
These 5 domestic vehicles that broke with tradition by tagging in some help from Europe and Japan in the engine compartment.
1. Saturn Vue Red Line
The Saturn Vue is one of the forgotten SUVs of the early 2000s, and with only diehard fans of the brand keeping the Saturn flames alive after GM's bankruptcy wiped it out of dealerships, that seems unlikely to change.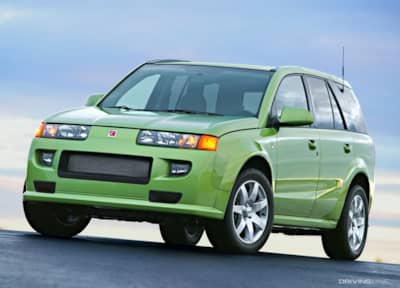 Even less remembered than the standard Vue is the fact that Saturn made a high performance version of its compact people mover. The Saturn Vue Red Line went the fairly standard route of grafting on a more aggressive body kit to the staid lines of the vehicle, lowering the suspension, and adding a little extra flair in the cabin. Oh, and it also installed a Honda engine under the hood.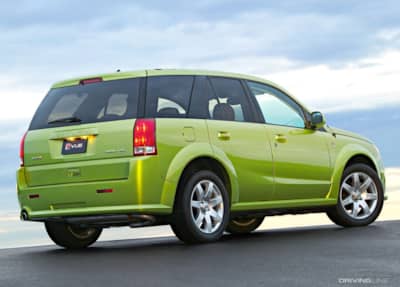 Wait, what? That's right—in 2004, the Vue Red Line received Honda's ubiquitous 3.5L V6, which at the time was good for 250hp and 242 lb-ft of torque. Matched with a five-speed automatic transmission and all-wheel drive, the Red Line was relatively quick (0-60 mph in 6.6 seconds). General Motors also made the V6 an option on the standard Vue too, after striking a deal with Honda to purchase 50,000 of these engines a year.
2. Ford Ranger / Ford Bronco II
The original version of Ford's compact pickup truck debuted in 1982, and just a few shot years later it was looking overseas to help fill its engine bay. After an initial low-production run of turbodiesel Ford Ranger trucks equipped with Perkins-built motors, the Blue Oval turned to Mitsubishi for a more powerful drivetrain.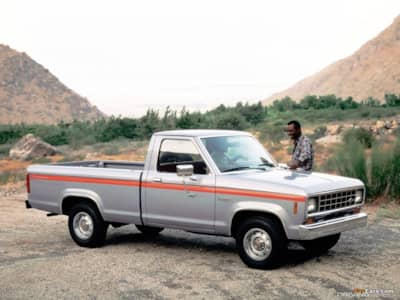 For 1985 and 1986, the Ford Ranger sourced a 2.3L turbodiesel built by the Japanese automaker. Rated at 86hp and 134 lb-ft of torque, it was a big upgrade over the Perkins unit (59 horses, 90 lb-ft), while still delivering respectable fuel economy. Very few Ranger buyers took advantage of this option, but just enough fans of the Bronco II SUV (which was based on the same pickup platform) kept the Mitsubishi engine alive during the 1986 and 1987 model years.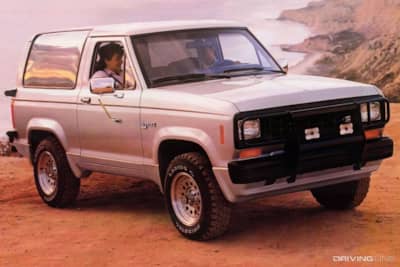 The Ranger also later borrowed the Mazda L-series four-cylinder motor, renaming it the Duratec and delivering it to customers from 2001 to 2012.
3. Jeep Grand Cherokee
Currently, the Jeep Grand Cherokee sport-utility vehicle is offered with a turbodiesel V6 purchased from Italy's VM Motori, which technically qualifies it for our list. A more fitting Grand Cherokee's diesel engine from the recent past is a better fit, however, as it was produced by an actual automotive brand rather than a third-party supplier.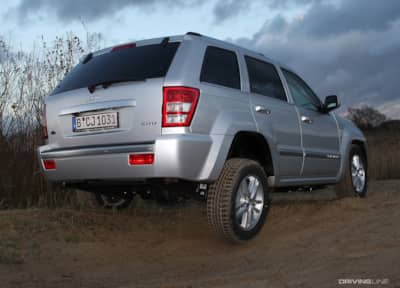 The OM642 turbodiesel inline-six that was installed in the Jeep Grand Cherokee from 2007 to 2009 was a common-rail design handed down from then-corporate parent Daimler. Built by Mercedes-Benz, the unit offered 215hp and 376 lb-ft of torque, and it made the Grand Cherokee one of the few domestic-badged SUVs to offer a light-duty diesel in the 2000s.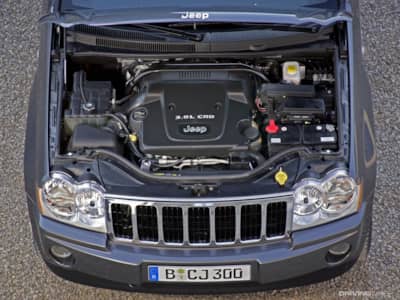 This motor also ended up in the Jeep Commander and Chrysler 300, but only in overseas markets.
4. Dodge Caravan / Plymouth Voyager
The Dodge Caravan and the Plymouth Voyager were at the forefront of Chrysler's minivan revolution that began in the mid-1980s. In their first generation, they also benefited from the Pentastar's long-standing relationship with Mitsubishi in featuring not one, but two engines imported from Japan.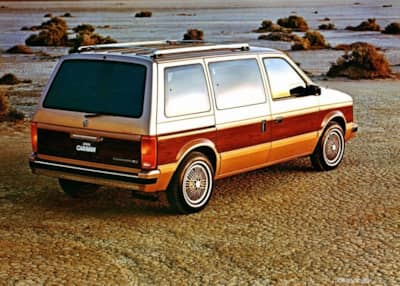 Depending on the model year, both the Caravan and the Voyager could be purchased with either a 104hp four-cylinder or 142hp V6, each of them built by Mitsubishi. That 3.0L six-cylinder even carried over through the van's next two redesigns, lasting all the way to the year 2000 and making it one of the longest-lived Japanese powertrains found in an American vehicle.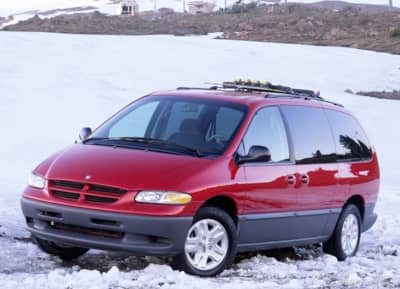 Mitsubishi's badge snuck into the engines bay of numerous other Chrysler, Dodge, Eagle, and Plymouth models during the same timeframe. Even when discounting co-engineering efforts like the Diamond Star Motors Dodge Stealth and the Eagle Talon, vehicles as diverse as the Chrysler TC by Maserati, the Dodge Dynasty, Plymouth Duster, and the Chrysler Cirrus all offered Mitsubishi power.
5. Lincoln Mark VII
Lacking a turbodiesel engine of its own that could fit inside a passenger car, Ford's '80s brain trust doubled down on broadening the company's horizons to find a pinch hitter—this time for the 1984 and 1985 Lincoln Mark VII luxury coupe. Sensing a trend here?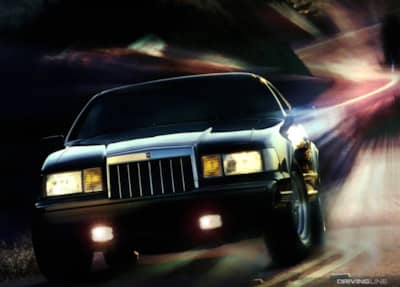 The BMW-built diesel engine offered by the Mark VII was an odd choice for a car that courted American luxury buyers. After all, the disaster of GM's 5.7-liter diesel V8 was fresh in the minds of anyone familiar with Detroit's wares, and diesel's reputation of being loud, shaky, and stinky was in need of serious rehabilitation.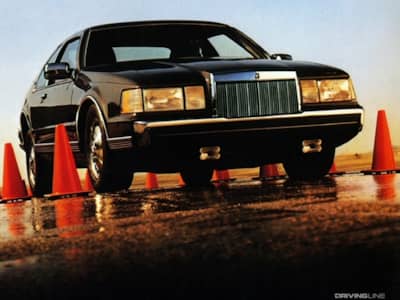 This was compounded by the fact that the 2.4-liter six-cylinder engine wasn't exactly a performer. With 115hp and 154 lb-ft of torque on tap the turbodiesel Mark VII was considerably slower than the 5.0L V8-powered versions of the same. Fuel mileage, however, was top-notch, approaching 30-mpg, and while that might not have had much appeal to sport coupe buyers, the few BMW diesels that made their way into the Lincoln Continental sedan of the same vintage probably found a warmer reception.