64" vs 72" Wide UTV Comparison: Do You Need Long Travel Suspension?
In the mid 2000s, the sport UTV market was really beginning. The Yamaha Rhino came out in 2004 with 54" track width and a whopping 7" of suspension travel. Then in 2008, Polaris introduced the RZR 800. Even at 50" wide, it was really what many consider the beginning of the Sport UTV category due to its smaller bed and sportier look. It wasn't long at all until Polaris upgraded the suspension and introduced the 800 "S", a 60" model with performance shocks. From there things really started to get interesting, especially when the 64" XP 1000 was introduced in 2014.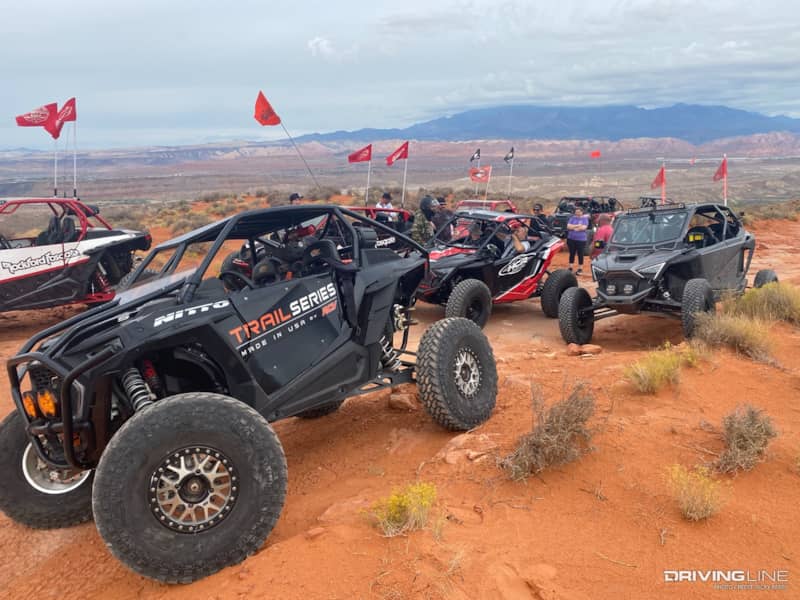 The rise of popularity in the category pushed the aftermarket support and soon there were long-travel options to make these UTVs +3, and +4 wider for desert and dune performance. Now, manufacturers are offering 72" and 74" options direct from the factory with massive suspension travel for incredible performance at speed. This all seems great, but is wider always better?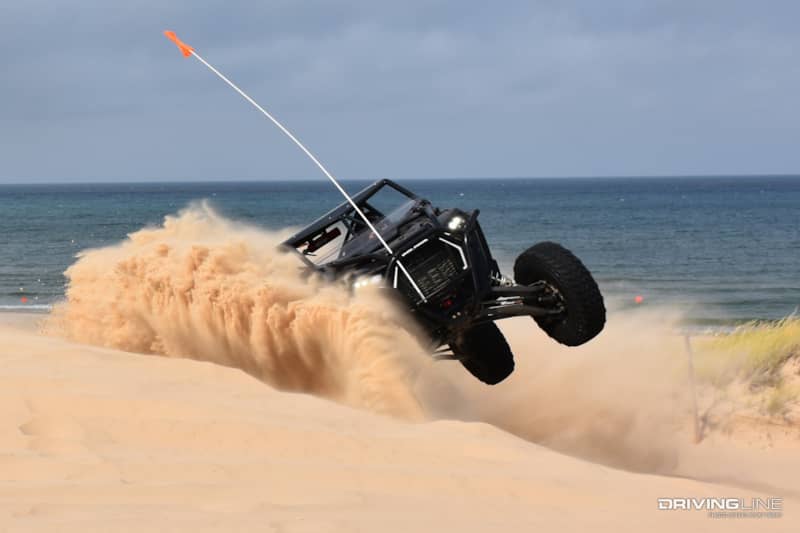 "Most" UTVs are in the 64" category, as 72" models weren't really an option before 2017 and that is just on the high-end models. For the purpose of this article, we'll limit it to those two options.
UTV Width Restrictions
So which width is best for you? Well, it all comes down to where and how you like to ride. There are some factors to note that will help you make a decision. In some areas across the country trail access is limited by width, which rules out 72" UTVs for some right there. Additionally, in Wisconsin for example, UTVs are limited to 65" or narrower to be registered at all.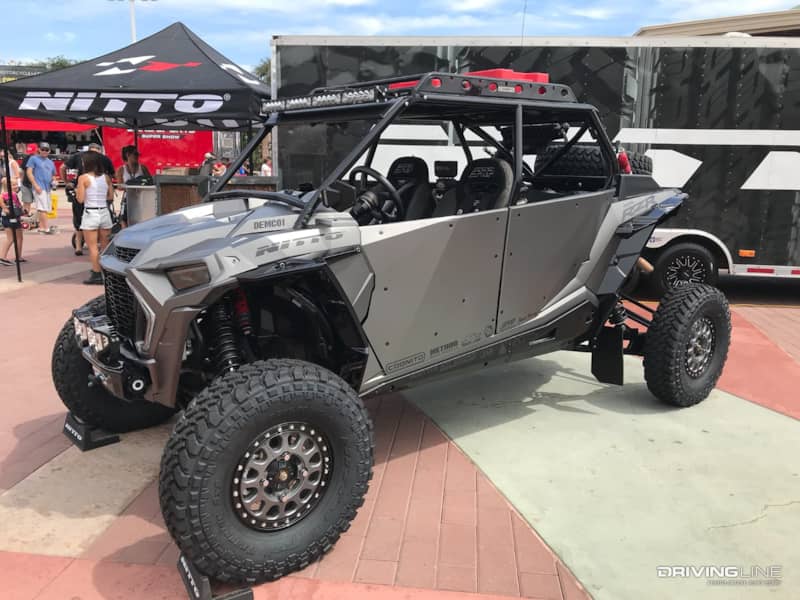 64" vs 72" Cost
Generally, a 64" wide UTV will be more affordable. A brand new base model Polaris Pro XP is currently $3,000 cheaper than a new base model long-travel Turbo R. Is the suspension performance worth the cost? Keep in mind, an aftermarket long-travel is always an option for 64" machines, which is usually similar in cost. Also, there are way more 64" UTVs available to buy used than there are 72", making that an affordable option as well.
Pros and Cons of Long Travel Suspension
There are advantages and disadvantages for both. The narrower track width will be more nimble on the trail, allowing you to fit through technical terrain easier and have more line options. On tighter wooded trails, the wider long-travel may find itself hung up in places a narrower machine can cruise through. This is why in UTV woods racing you'll find drivers will try to keep everything as narrow as possible to avoid ripping off a corner by a tree.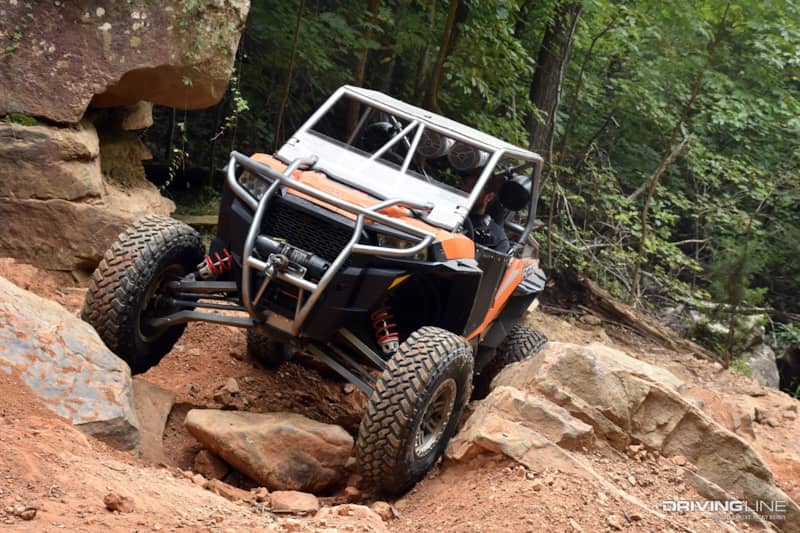 It is no secret that a long-travel 72" model will provide more stability, ride comfort, and suspension travel. If you're in the desert or dunes, it is a no-brainer which choice would perform better. Even some of the rockcrawler crowd prefer a 72" machine due to the additional leverage on the suspension, allowing more articulation in off-camber or rocky obstacles. These wider track width UTVs also allow the fitment of an oversized tire such as a 33 or 35 inch tall tire with little to no issues. In contrast, it is arguable that a 64" wide machine may be able to better navigate between big rockcrawling obstacles.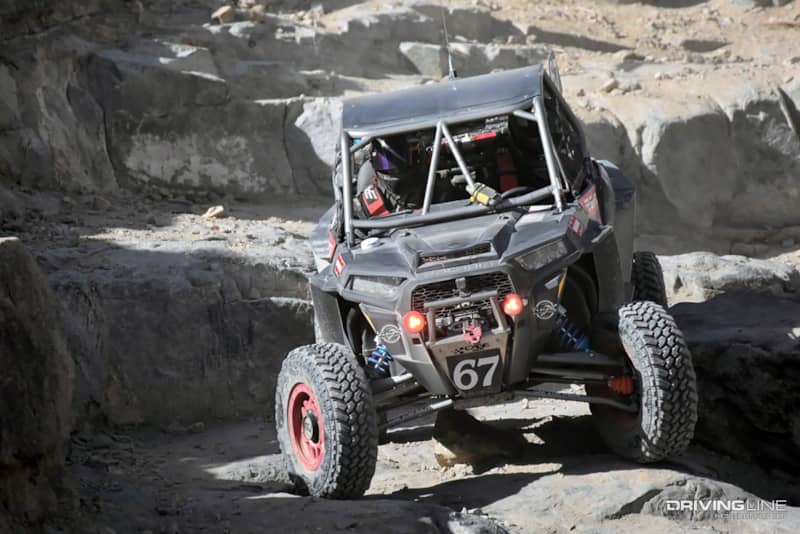 Quick Snapshot of 64" vs 72" UTV Width
PROS
64" Width Suspension

72" Width Suspension

• Cheaper to buy




• Easier to fit into a toyhauler/trailer




• More nimble in technical terrain


• Some trails are restricted to 64" max width

 

• Ride comfort




• Suspension travel




• Stability




• Easier to fit oversized tires
CONS
64" Width Suspension

72" Width Suspension

• Less ground clearance




• Less stable




• Unable to run oversized tires without modification

• Expensive to buy




• Too wide to fit on some trails




• Uncovered tires throw dirt/mud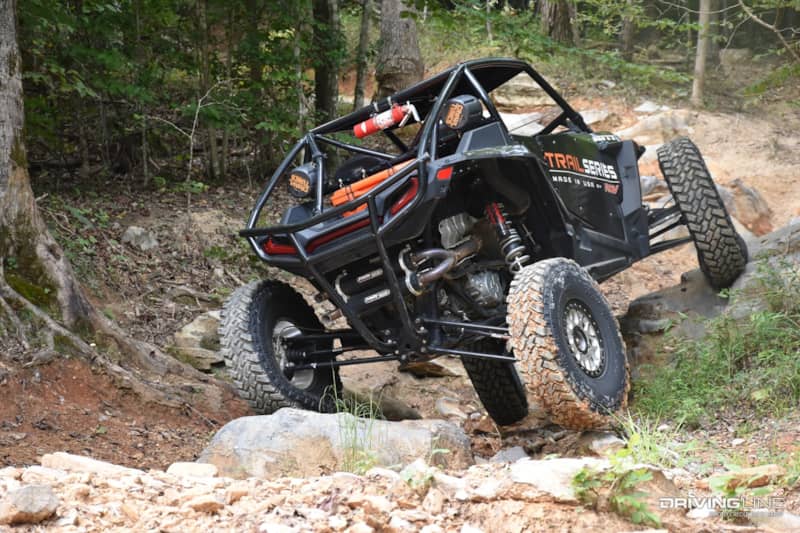 Ultimately, these UTVs are getting bigger, wider, and more powerful. But is that a good thing? The "UTV only" trails are not the only options for these machines anymore as they can easily conquer full-size/jeep trails, where the early model UTVs might have struggled. Not to say these width-restricted recreational areas will ever change, but a wider machine does not have to limit your riding experience. It really all comes down to what you can afford and what your preferences are.