'80s Flashback Projects: C4 Corvette vs Fox Body Mustang
Thinking about natural rivals for the Ford Fox Body Mustang of the '80s and early '90s, the Chevy Camaro and Pontiac Firebird are of course the first cars that come to mind. And the GM F-body has been the main competitor of the Mustang going back to the 1960s.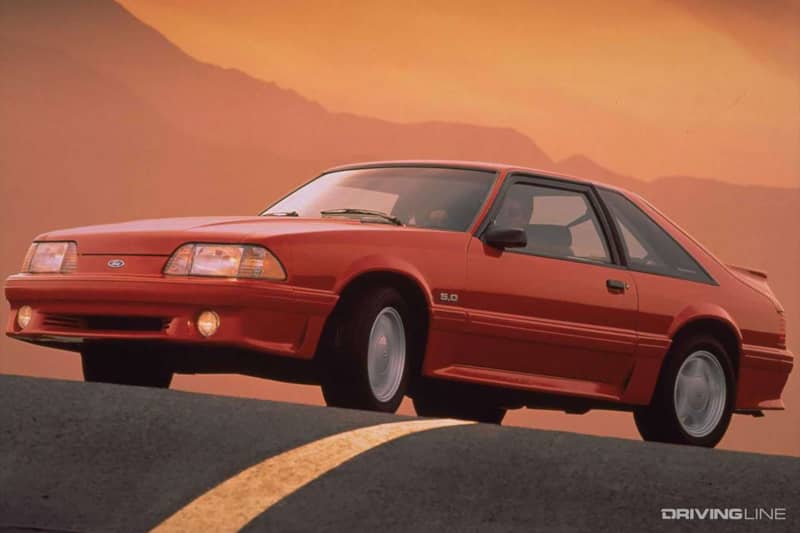 But these days, if you are looking to buy a Fox Mustang or another V8-powered enthusiast car from the '80s or '90s, you'll probably find the F-Body suffers from many of the same issues at the Fox Body. And the chief issue is a dwindling supply of clean examples and high asking prices for the few un-abused cars still around. 

And that might lead you to consider the C4 Corvette as a possible alternative to the 5.0 Mustang. Though they were in different segments when new, in today's market a C4 Corvette is often the more budget-friendly choice.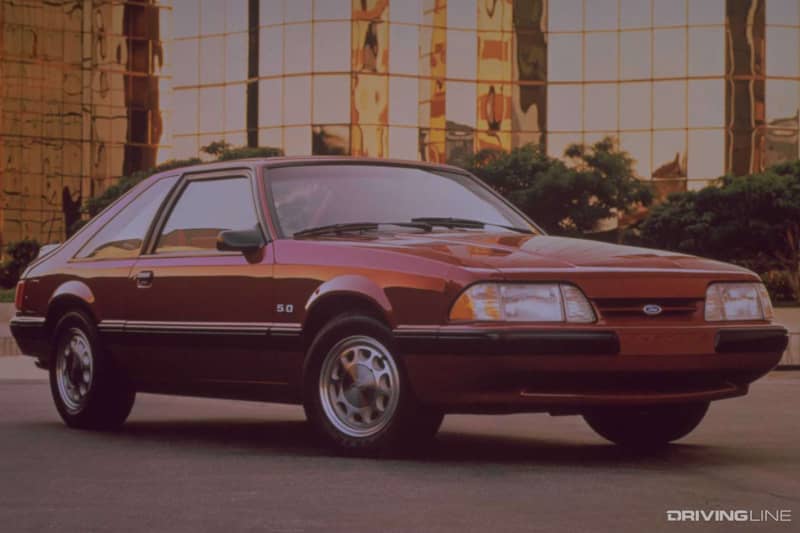 So if you want an '80s American performance car, is there a better choice between these two? That will depend on a lot of things, including the type of driving you want to do and how long you plan to keep the car.
Bang for the Buck
The biggest factor in the Corvette's favor is that these days it's simply way easier to find a nice C4 Corvette than a Fox Body Mustang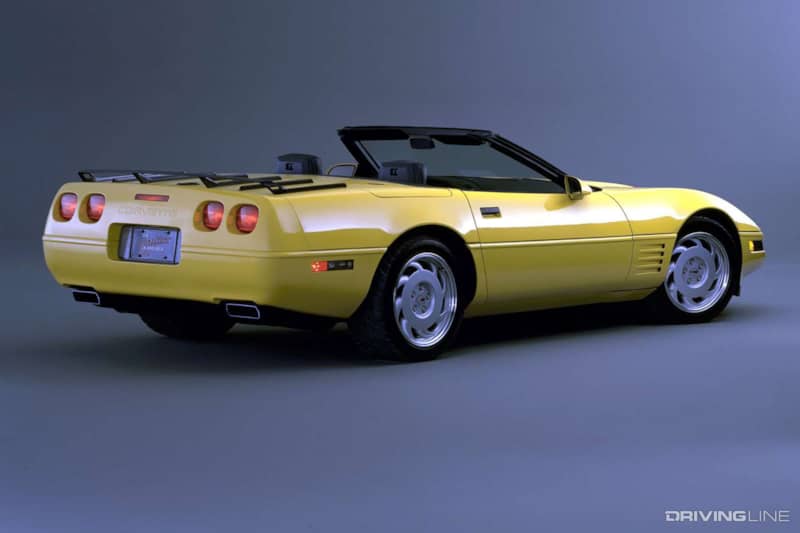 The C4 was continuously improved over its lifespan, and though they are the cheapest, we'd recommend skipping the early Cross Fire Injection C4s unless you absolutely love the look of them.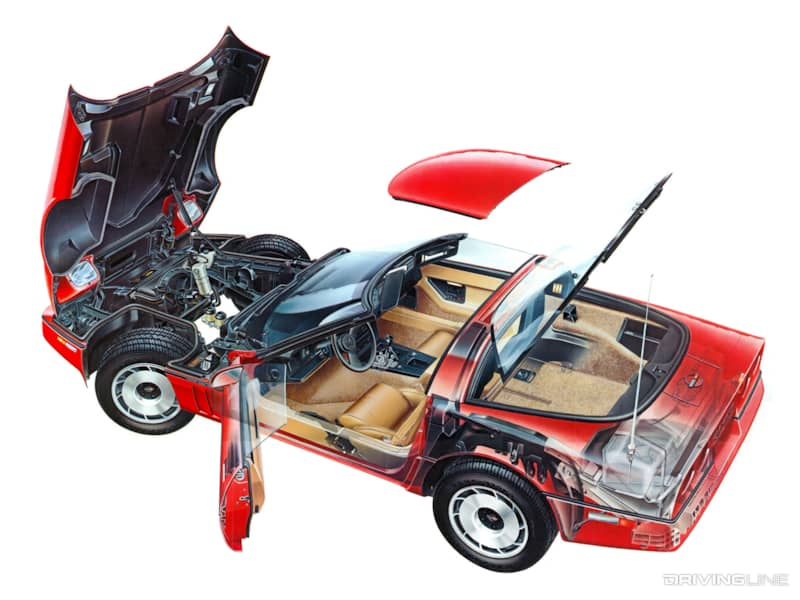 If you are considering the late '80s L98-powered cars, you can still find decent examples for as little $7500, or if you want to stretch your budget a bit you can easily get into one of the updated LT1-powered late model C4s for $10-$12,000.
Though of course at that price range you'll also start overlapping with the much more powerful LS1 C5 Corvette — but that's a comparison for a different article.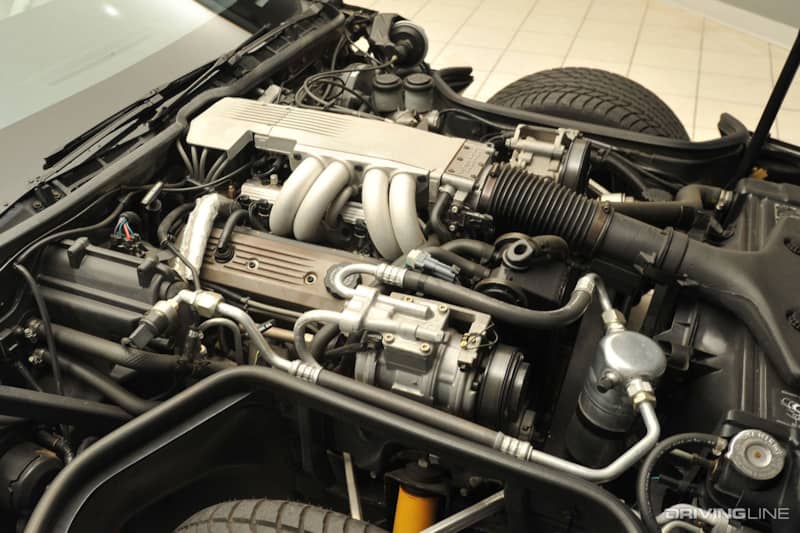 Though the C4 is now close to 30 years old, there are still a lot of garaged, babied examples out there — and the same simply can't be said about Mustangs (or Camaros) from that same era.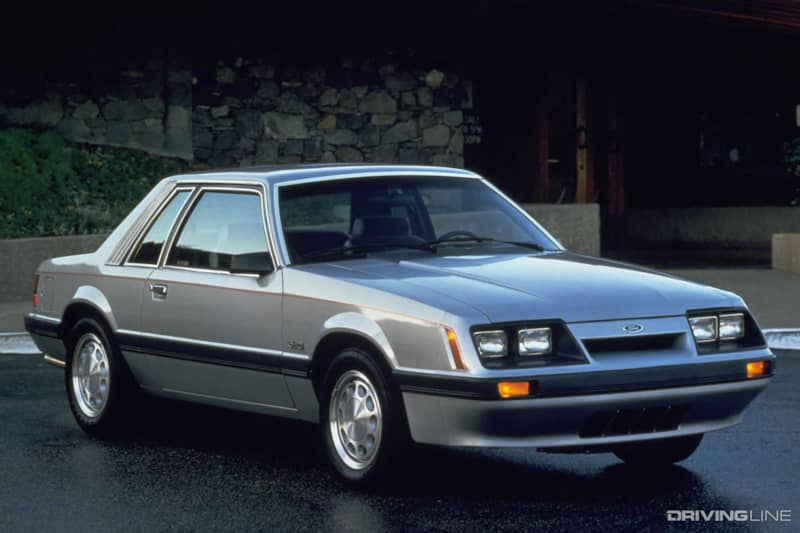 If you want a Fox Body 5.0 Mustang today, you are basically looking at $10,000 minimum for a running car that needs work, and closer to $20,000 for something that's been restored or preserved in good condition.
Fun Factor
The definition of a "fun" is different for everyone, but both the C4 and Fox Body offer their own type of enjoyment — even if the outright performance of either isn't impressive by modern standards.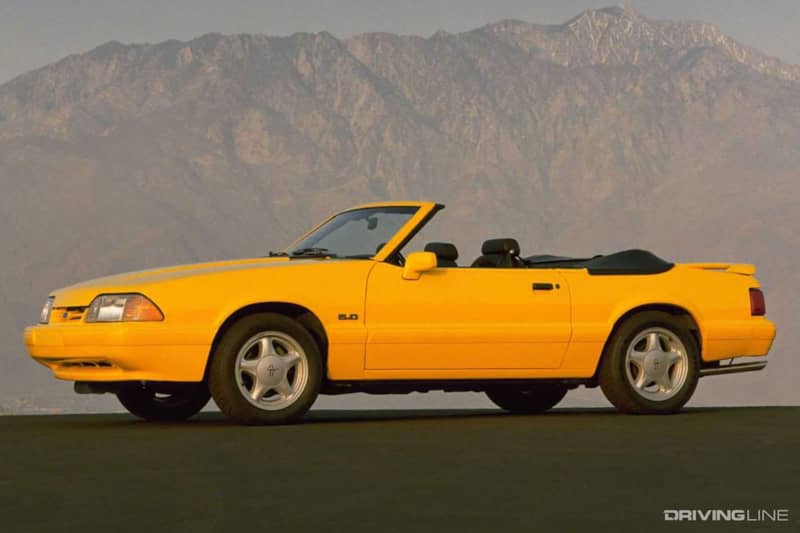 If you want to take deep a trip back to the peak of the '80s the C4 should be your choice. The pop up headlights, digital instruments, unmistakeable taillights and other things have helped make it an icon of the era.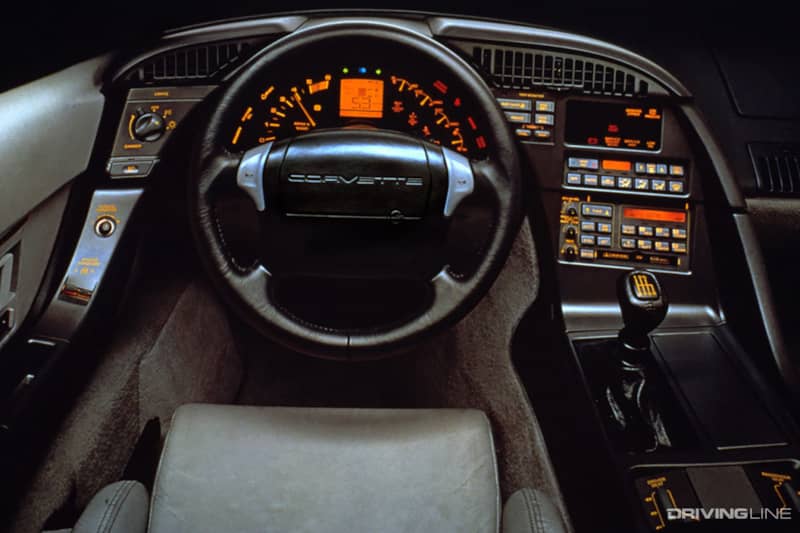 A Fox Body Mustang is different experience. More pedestrian, but also easier to live with and mechanically simpler. Even though a stock 5.0 isn't fast by modern standards, they are still a ton of fun to drive.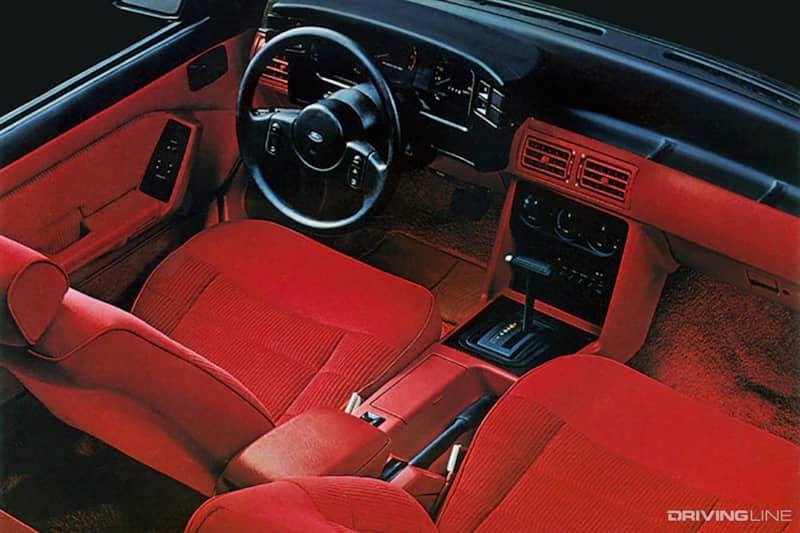 Out of the box, the Corvette should be quicker, especially if it's later version. And with its wider tires and more advanced suspension, the C4 will also have the edge in handling.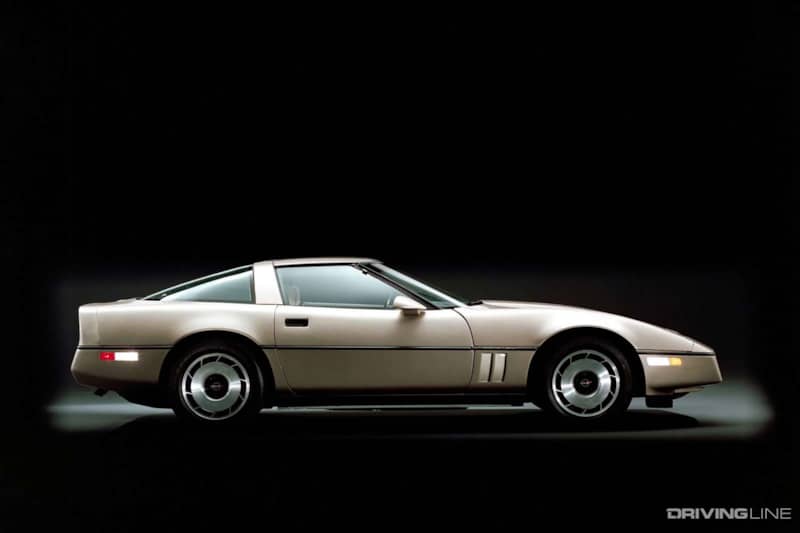 But what about modification potential? Upgrades for the Mustang are limitless, and the Corvette isn't lacking for options either.
But in either case if you are looking for modern performance and handling without breaking the bank, you may be better off skipping these '80s cars altogether and going with a newer car like the aforementioned C5 Corvette or something like an S197 Mustang from the late 2000s.
Verdict
Though they are both rear-drive, V8-powered American performance cars from the mid '80s to early '90s, the Fox Body Mustang and C4 Corvette will likely appeal to different types of enthusiasts.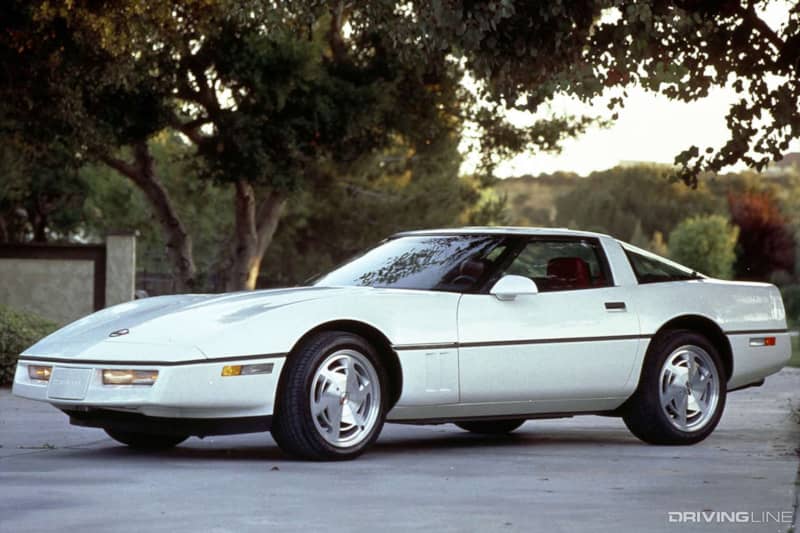 Both cars have their emotional appeal — the Mustang for being a legend among street racers and track junkies and the Corvette for being an '80s time capsule with a lot of interesting tech that was ahead of its time.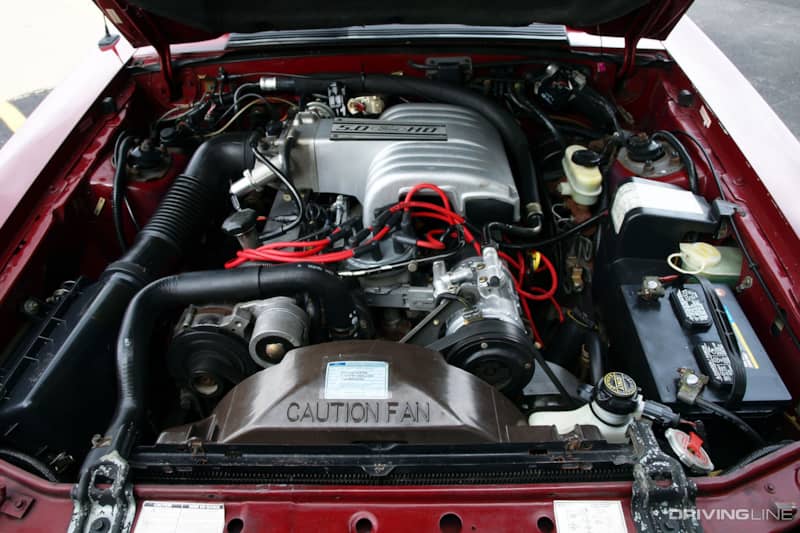 If you want a car to build upon or something to keep in your garage for a long time, the Mustang is probably the better choice. And though it's actually the more expensive option in today's market, it should only get more valuable in the future.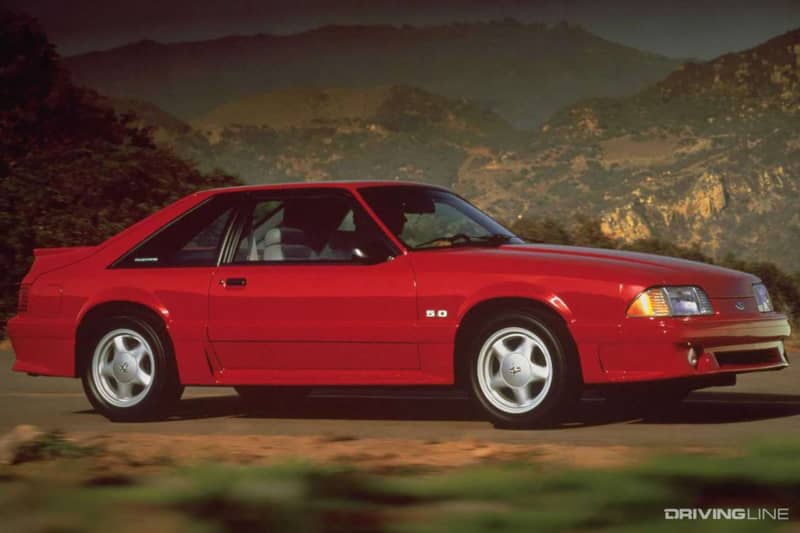 The C4 Corvette on the other hand, is the choice if you just want a cool, affordable machine to cruise in, and one that feels like you are hopping into a time machine every time you fire it up.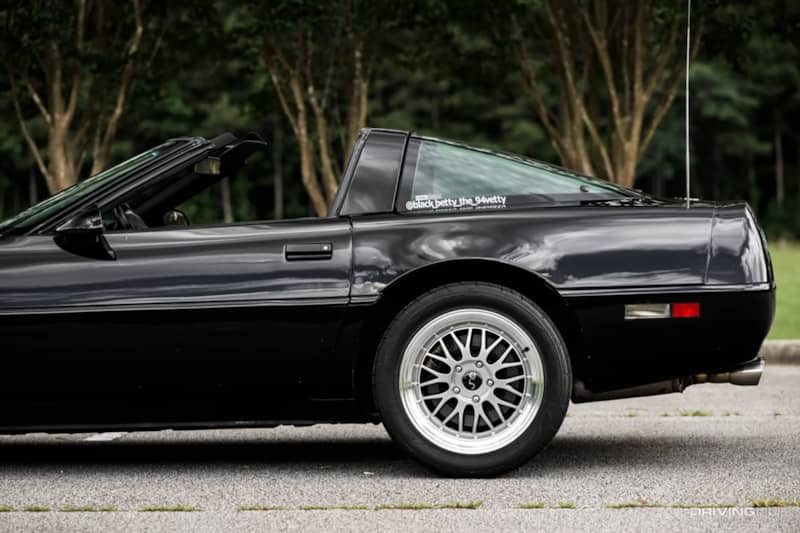 There's no wrong choice here, and even if you weren't around when these cars were new it's a nice that you can choose from these two very different flavors of '80s & '90s V8 fun.