A Chevy Square Body Stepside Truck Built for the Rocks
Square body Chevy trucks are hot. Whether restored to showroom condition, slammed to the ground, or lifted for off-road use, square bodies can do it all. Take, for example, Grant Chapman's '77 K10 stepside.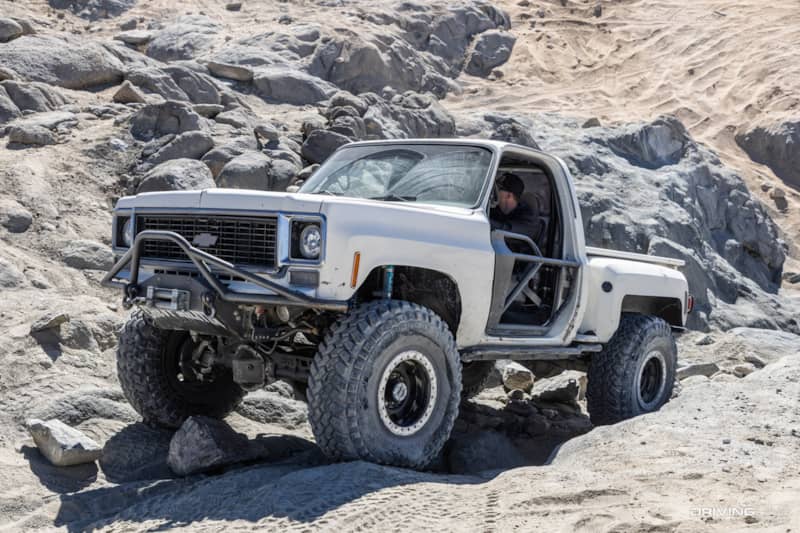 Grant likes keeping his truck looking good, but when he happens to get a dent he understands that it is not the end of the world. We cannot say we blame him, as this classic stepside is beautiful. The looks are not only skin deep either, as the truck features a stroker engine, NV4500 and Off Road Design Doubler, and locked one-ton axles capped with 40-inch Nitto Trail Grappler tires on Battleborn beadlock wheels.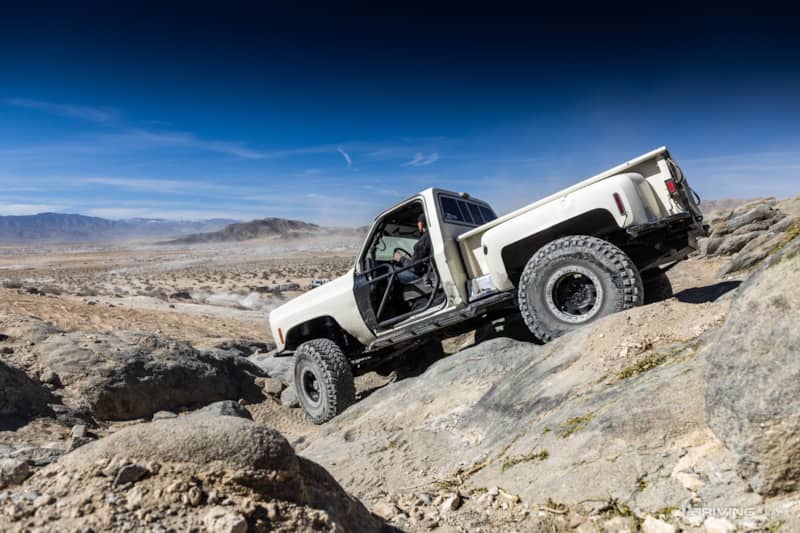 When the factory 350 engine got tired, Grant stroked it out to 383 cubic inches. He added a Summit Racing camshaft, Vortec cylinder heads, and Holey Sniper fuel injection for a big bump in power without breaking the bank. The engine is backed by a junkyard NV4500 transmission and an Off Road Design Doubler mating NP203 and NP205 transfer cases.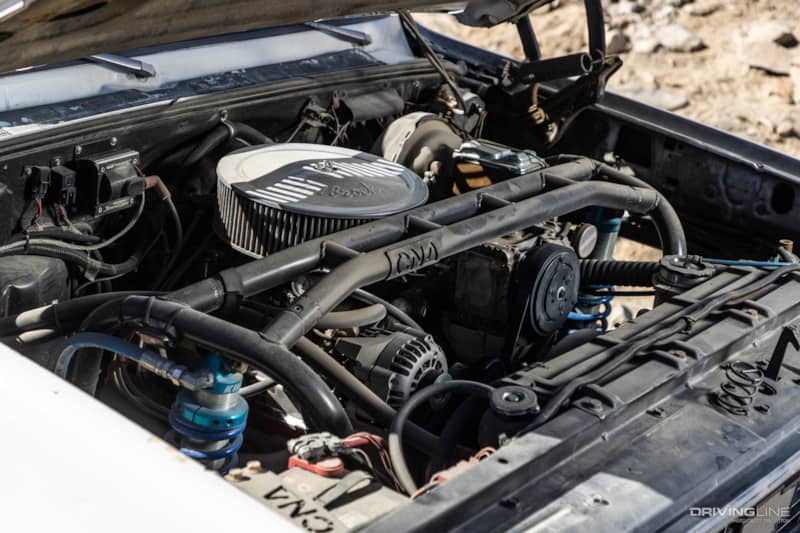 The rear axle is a Corporate 14 Bolt that Grant shaved to match the Crane differential cover. The axle is filled with 5.13 gears and a Detroit Locker inside, and outside the heavy drum brakes were replaced with discs using brackets from Ruff Stuff Specialties.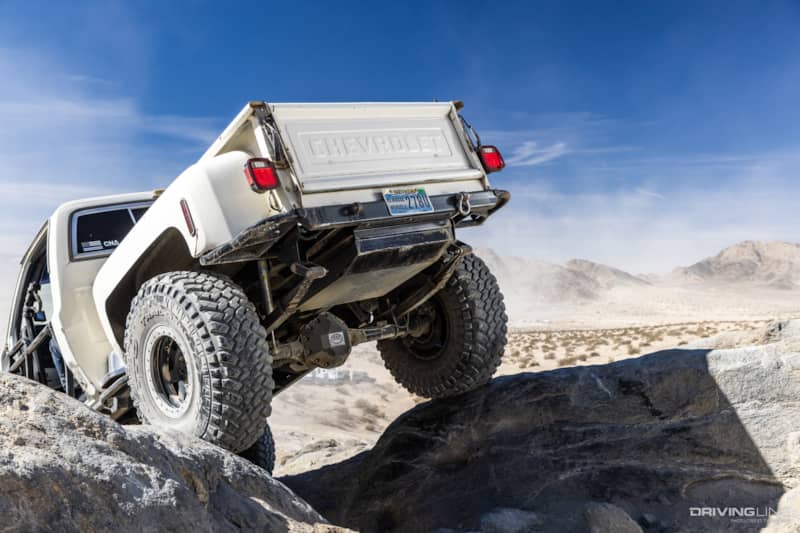 The front axle is a kingpin Dana 60 filled with 5.13 gears and an ARB Air Locker behind the Ruff Stuff Specialties diff cover. Stock axle shafts transfer power to Warn Premium hubs. This drivetrain is incredibly strong and reliable while remaining affordable.
No exotic parts or crate axles here, Grant scrounged junkyards and assembled all the components himself at his shop CNA Fabrication.
Big and Tall Tires
Turning 40-inch Trail Grappler tires in the rocks is no easy task, and the entire steering system has been upgraded. It consists of hydraulic assist with a PSC steering box, hydraulic ram, and pump. WFO steering arms place the tie rod behind the center of the axle and above the leaf springs where it is safe from harm, and a tie rod and drag link from Off Road Design connect the arms together.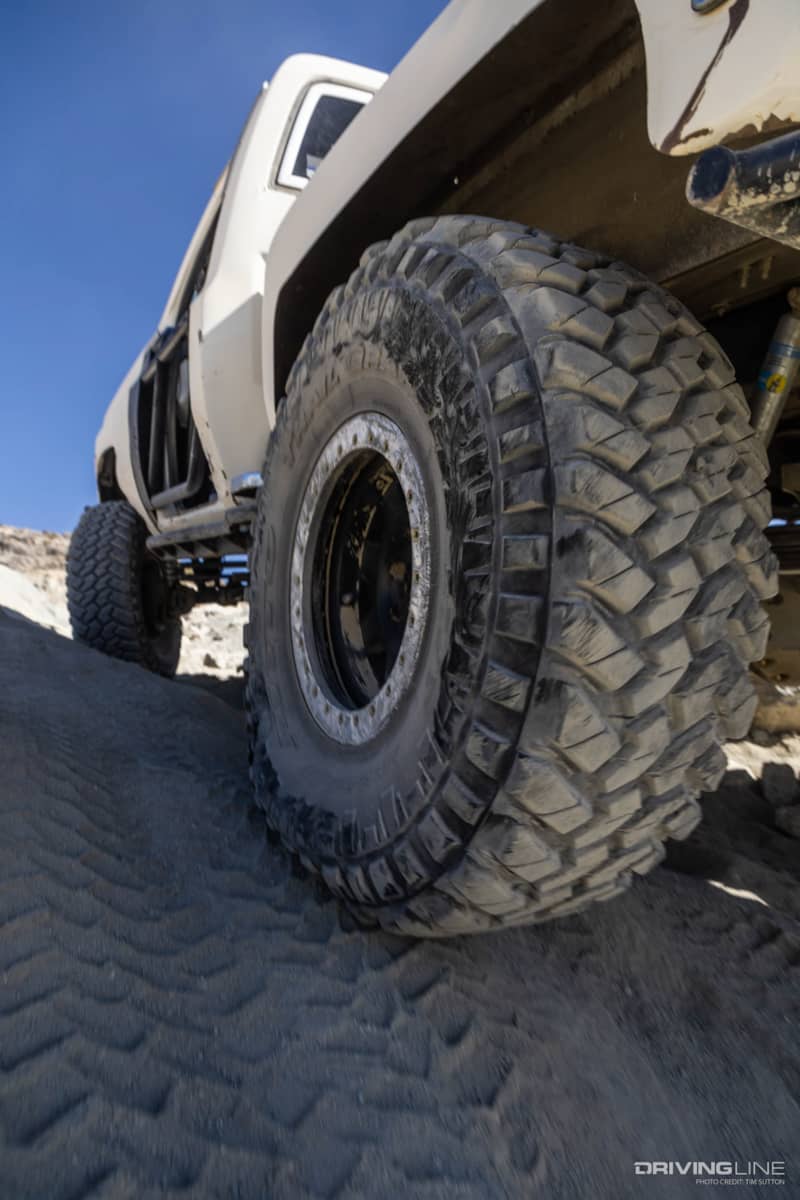 Grant was originally running leaf springs up front, but revamped the front suspension a couple of years ago with a custom four-link and 2.5-inch diameter, 14-inch travel King coilovers and King hydraulic bump stops. Grant has a background in engineering, and now runs CNA Fabrication, so the square body serves as a rolling billboard for his business.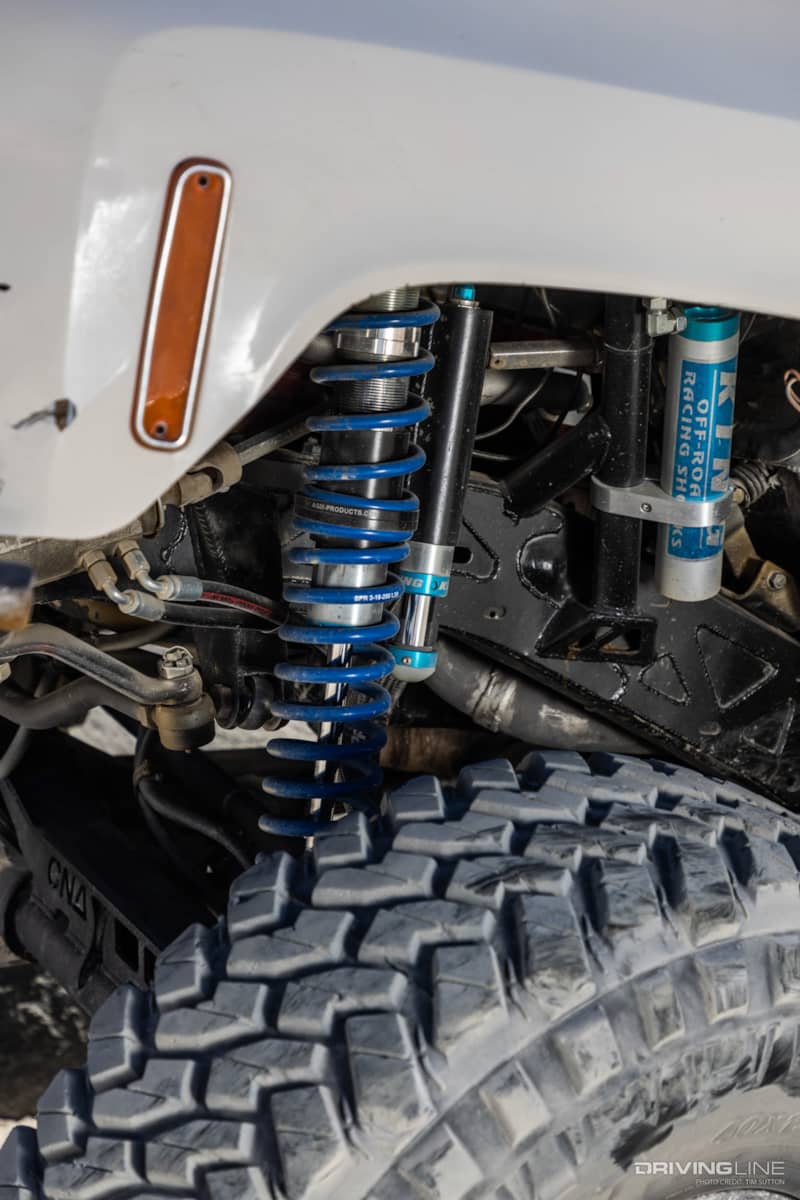 For now, the rear axle is hung under simple 56-inch leaf springs with the shackles flipped to provide additional lift, but we won't be surprised to see trailing arms on the stepside in the future.
Interior
Inside the Chevy is a bolt-together roll cage, PRP Premier seats, and a center console from a 2015 Chevy Silverado. DIY4x tube doors offer a huge increase in visibility on the trail compared to the factory doors. Grant also sourced his front bumper from DIY4x and added a Warn M8000 winch. The rear bumper, rock sliders, and gas tank skidplate were all designed and built by Grant at CNA Fabrication.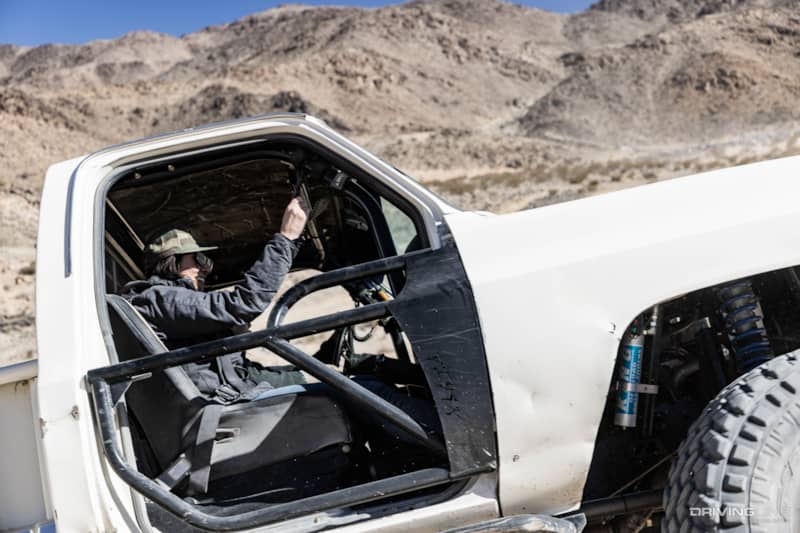 Grant admits that the truck was a basket case when he purchased it ten years ago, but that made for a low purchase price and has allowed him to replace and upgrade parts over time without making a car payment.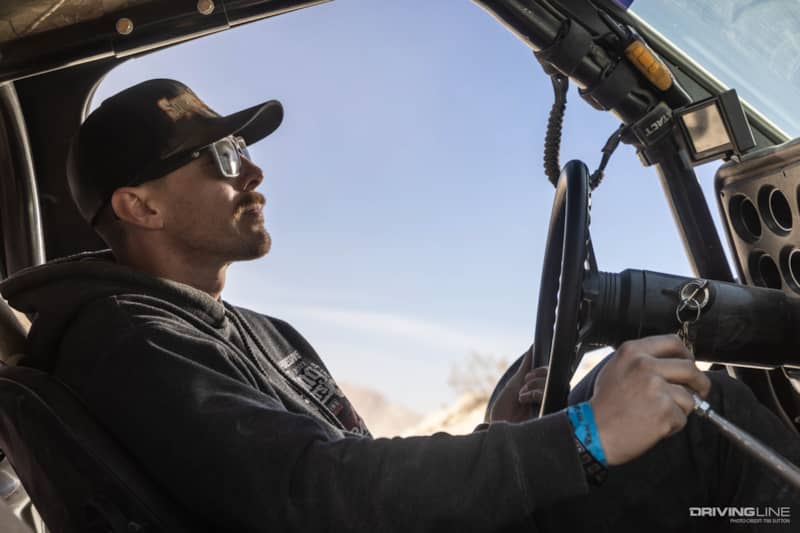 For years, Grant did not own a tow rig or a trailer, but living in Reno, Nevada means that trails like the Rubicon aren't too far away. The fact that the Chevy goes down the road just as well as it goes down the trail is a testament to the well-rounded potential of the square body platform, and to Grant's craftsmanship and upgrades over the years.