A Muscle Car for Every Budget: 2019 Dodge Challenger Buyer's Guide
Do you want to feel old? Consider this little tidbit. The current Dodge Challenger has been on sale for well over 10 years now, with production on the first cars beginning way back in May of 2008. Fortunately though, Dodge has kept the model quite fresh, introducing more options and increasingly powerful variants over the 11 years the car has been available.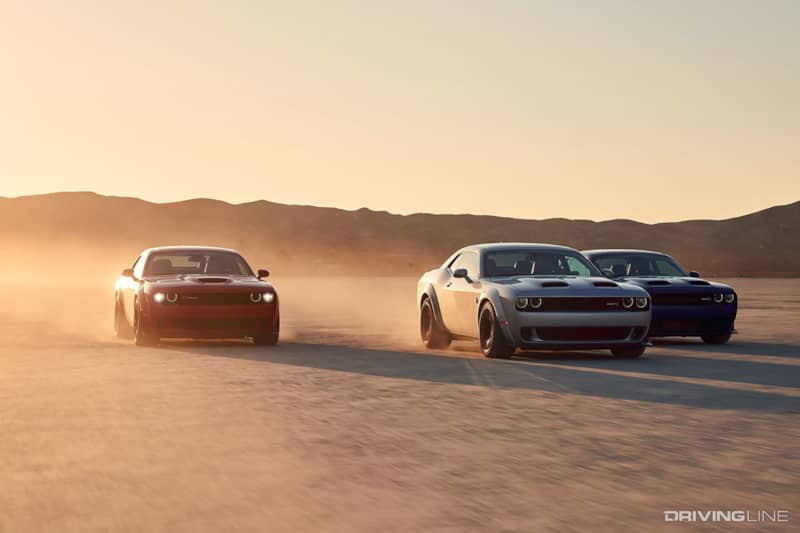 In fact, there are so many different Challenger options right now that we thought we'd put together a little enthusiast-oriented buyer's guide for the car and give some suggestions about which models should be worthy of your consideration. Let's take a look at the 2019 Challenger lineup from bottom to top.
Challenger SXT & GT
Starting at the lowest end of the lineup with a base price of about $28,000 are the cars powered by Chrysler's ubiquitous 3.6L V6 engine. Although the base Challenger is relatively powerful and gets decent fuel economy for what it is, we'd recommend skipping the V6 model and upgrading to at least the R/T. The V6 also has no manual transmission available.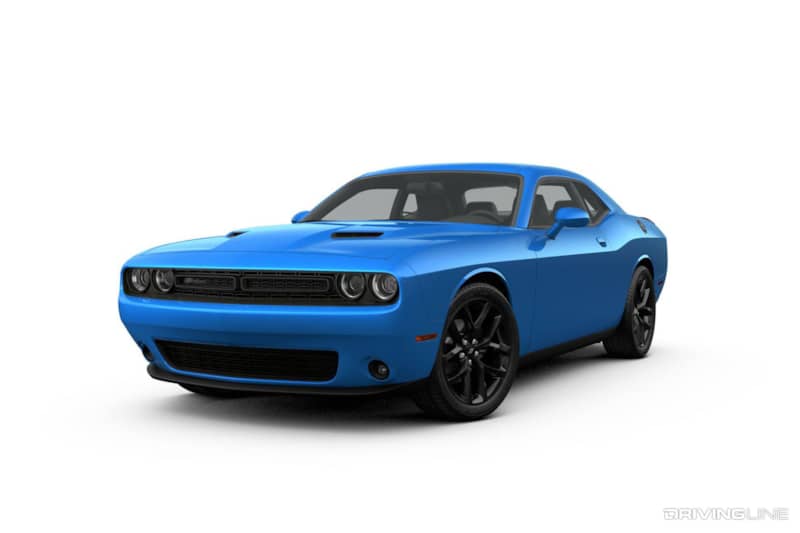 With the V6 model you have the unique option of getting all-wheel drive, but unless you absolutely need a large two door coupe with AWD capability, there are better choices on the market for those in wintry climates—a Subaru WRX for example.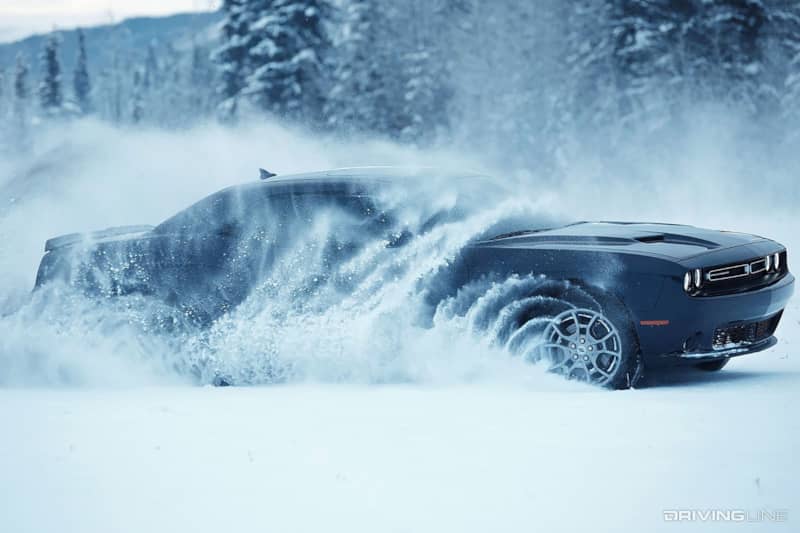 Otherwise, unless your budget is totally strapped, a Challenger with a V8 engine will have much more power, better resale value and, most importantly, more appropriate sound, making the extra cost more than worth it.
Challenger R/T
That brings us to the entry level V8 Challenger, the R/T model, which starts out at just over $34,000 and is powered by a 5.7L Hemi V8 that makes 375hp. Unlike the V6, it can be had with either a six-speed manual or eight-speed automatic, and there are number of different packages available for it, including the retro-inspired T/A and Shaker.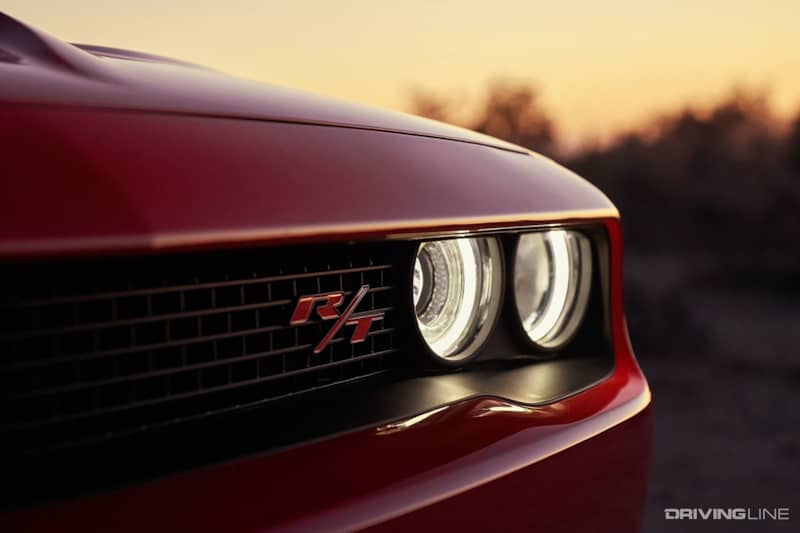 These days, 375hp is a substantially smaller number than what the V8s in the base model Camaro SS and Mustang GT make, but the R/T should really be seen as a mid-level option between the V6 and the higher performance, more expensive versions of the Challenger.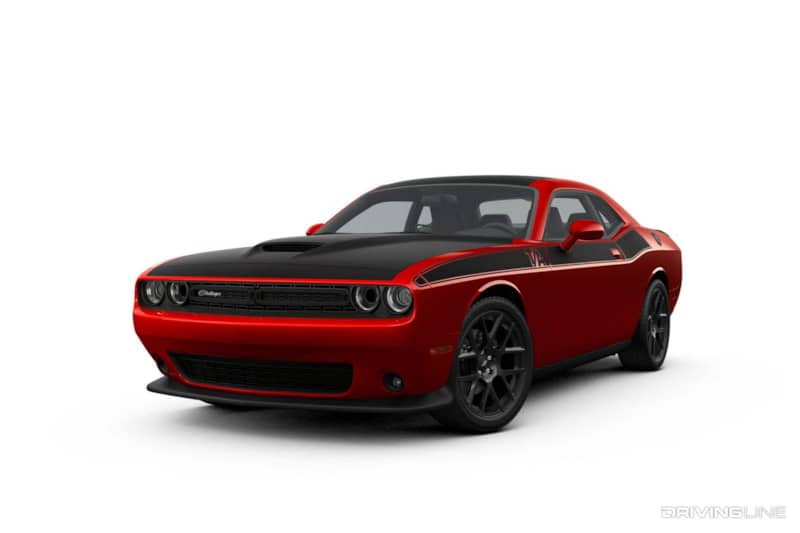 Keep in mind though, that there are often substantial discounts to be had on the Challenger R/T, and if you are just looking for the sound and feel of a modern V8 muscle car without the face-ripping performance, the Challenger R/T is still a solid machine.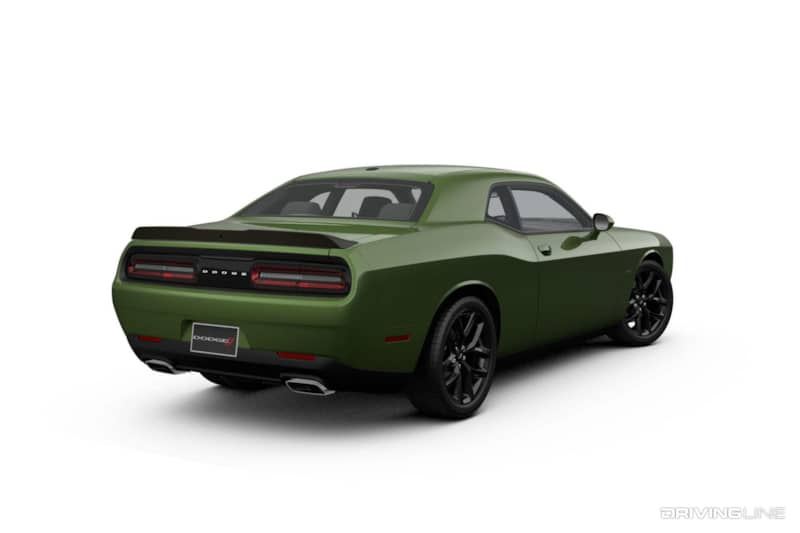 Challenger R/T Scat Pack
It's with the the R/T Scat Pack model that you really start getting into the muscle of the Challenger lineup. In fact, depending on the options you choose, a Scat Pack Challenger can be considered one of the best bargains on the current performance car market.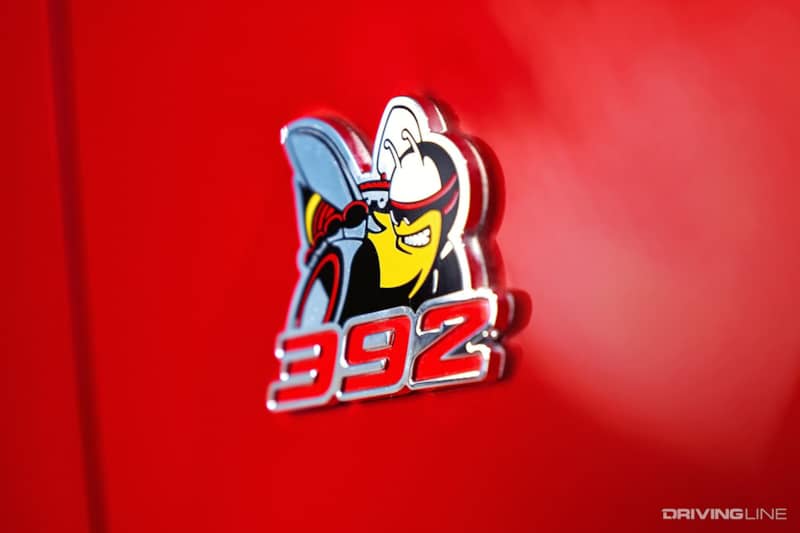 MSRP for a Scat Pack begins right at $40,000, and for that money you get a larger 6.4L Hemi V8 that makes 485hp, again available with either a six-speed manual or eight-speed automatic. The Scat Pack also comes standard with other high performance bits like Bilstein shocks and four-piston Brembo brakes all around. When compared to the R/T, the difference in price is usually made up by improved resale value, and there's not much of a fuel economy penalty either.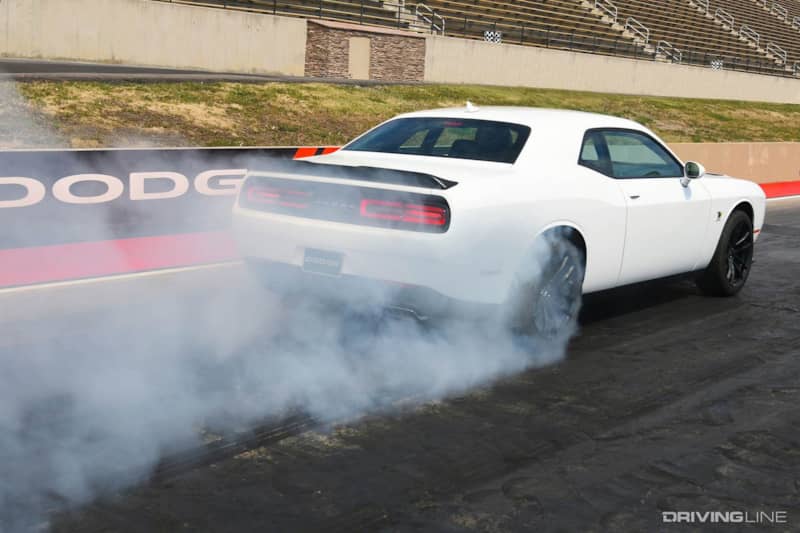 A Scat Pack can balloon in price quickly with all the options and packages available, but there are a few that drastically transform the car. For drag racers there's the 1320 package for $3,995 that includes drag-tuned adaptive suspension, a transbrake and even drag radials.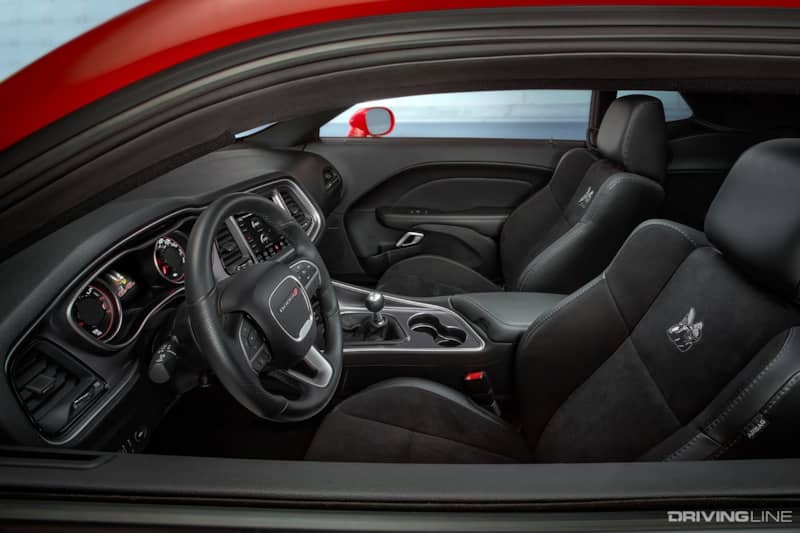 Or there's the $6,000 wide body package that gives you fender flares, massive 305-width tires on 11-inch-wide wheels, larger six piston Brembo brakes and adaptive suspension. It's a significant amount of money, but the same upgrades would be much more expensive via the aftermarket.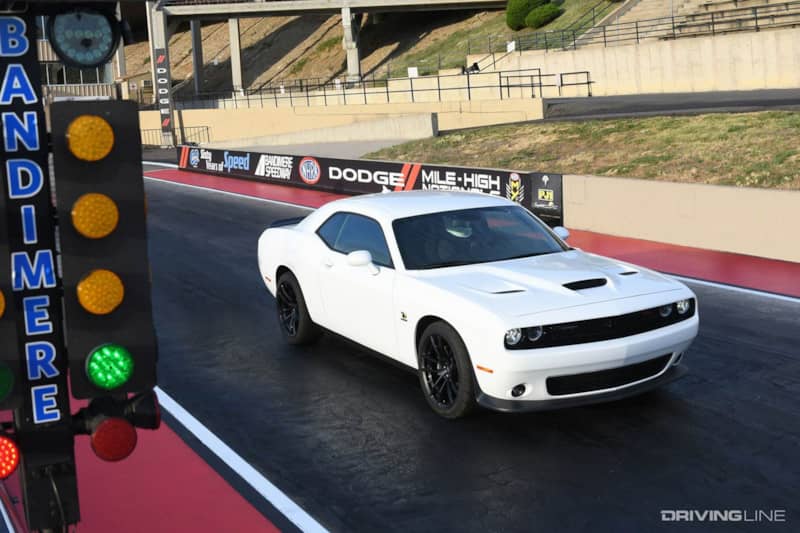 On the other hand, it can also be said that a low optioned Scat Pack gives you one of the best bangs for the buck. We'd at least recommend the $2,200 Dynamics Package for its larger six-piston brakes, wider wheels and it's more substantial 275-width tires versus the undersized 245s that come on the base model Scat Pack.  We'd also recommend upgrading to the Driver Convenience and Plus Packages for their added features, leather-trimmed upholstery and heated/ventilated seats for a rather low $2,795 combined price tag.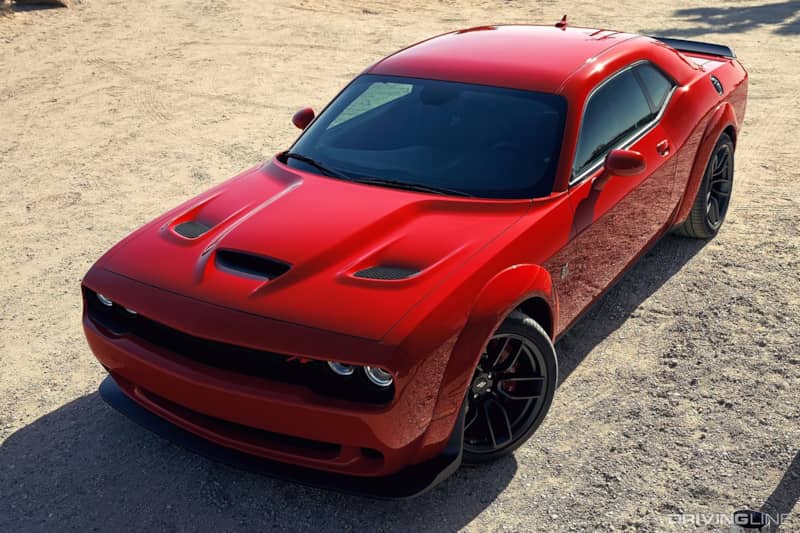 Of course, even with zero options, a Scat Pack Challenger is still a well-equipped, fast and surprisingly practical muscle car for a not a whole lot of money. Depending on the time of the year and which dealer you buy from, base model cars can sometimes be had in the low to mid $30,000s.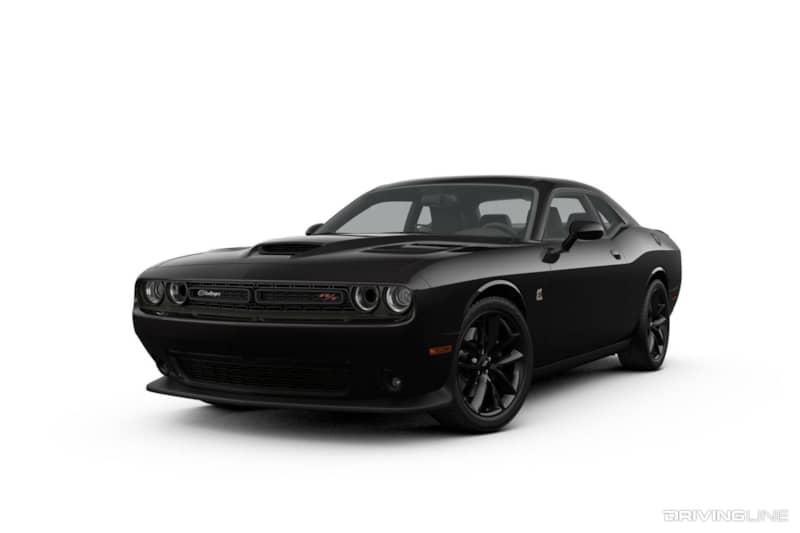 Also note that the the naturally aspirated SRT Challenger is no longer offered, as most buyers realized that well-equipped Scat Pack is basically the same thing as the old SRT model but at a lower price.
Challenger SRT Hellcat
That brings us to the Challenger Hellcat, which now starts at about $62,000 and comes powered by the ridiculous 717hp 6.2L supercharged Hemi backed by either a manual or automatic transmission.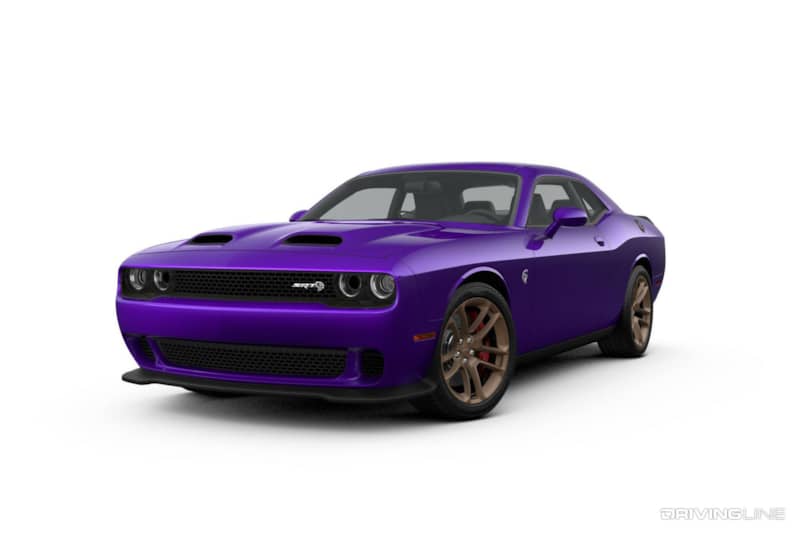 Along with its tire-shredding blown Hemi, the Hellcat already comes equipped standard with the larger Brembos, adaptive suspension and leather trimmed seats, so there aren't as many option packages available for it.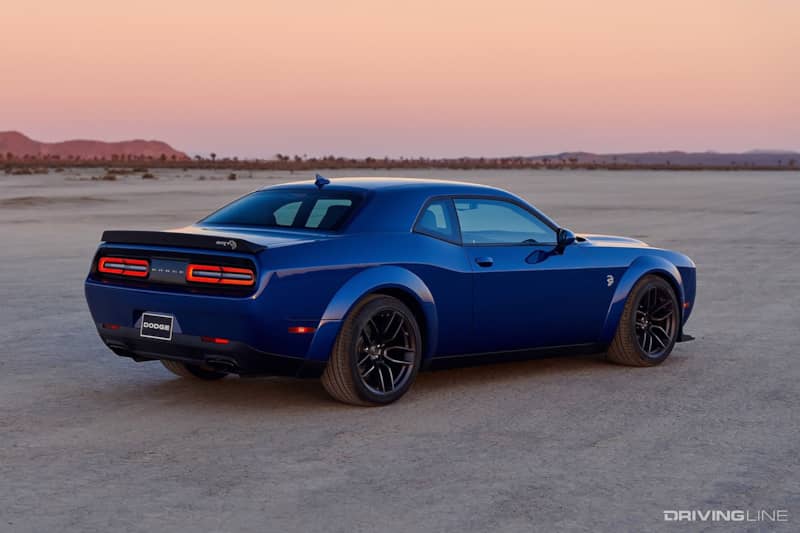 The one big option is the Widebody Package, which for $6,000 offers the the fender flares, extra wide wheel and tires and what Dodge calls a "competition-tuned" suspension. It certainly makes a big change in the appearance of the car and makes it more capable at the track.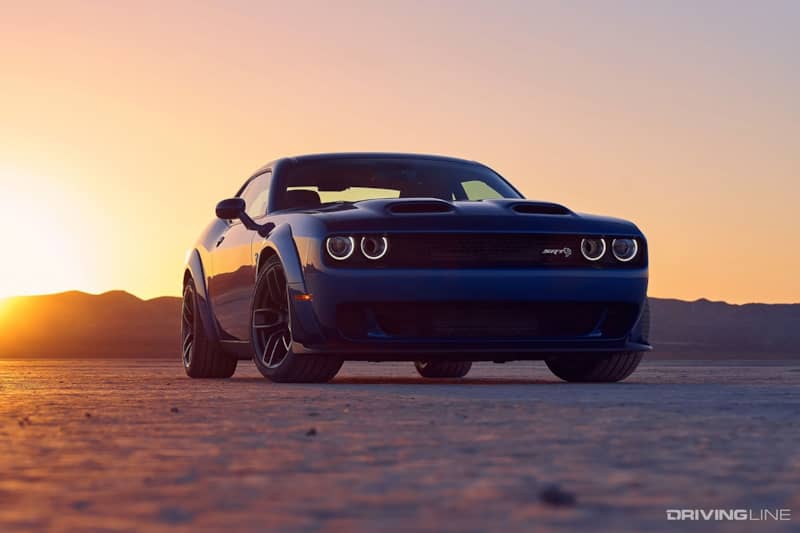 Challenger SRT Hellcat Redeye
Of course, it can also be said that if you are willing to drop the coin for the loaded Hellcat you may as well go all the way and get a get a $73,000 Challenger Redeye, the current alpha of the Challenger lineup.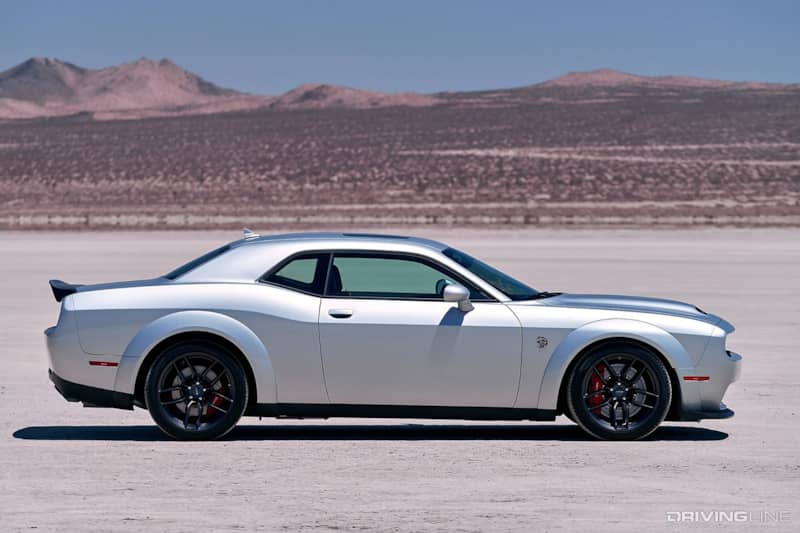 Among other things, the extra money gets you a bump to 797hp, heavier duty axles and a pair of massive functional scoops. The Widebody Package is still the same $6,000 option on the Redeye as it is on the Hellcat and Scat Pack though, and the biggest drawback of the top end model is that there's the no manual option. The eight-speed automatic is your only choice.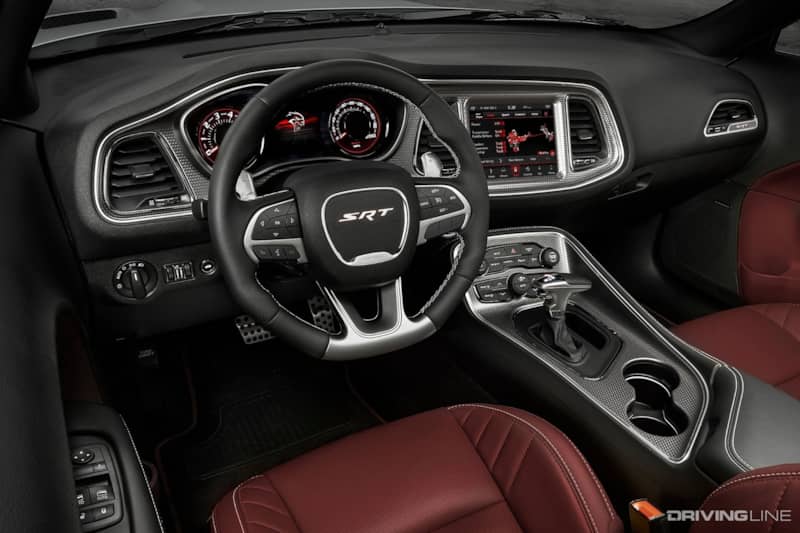 So despite it being the elder statesman of the muscle car market, Dodge has done a great job keeping the Challenger relevant and giving the car a character all its own. From mid $20,000s base V6 to a loaded Redeye that'll cost you more than $90,000, there are variants for everyone.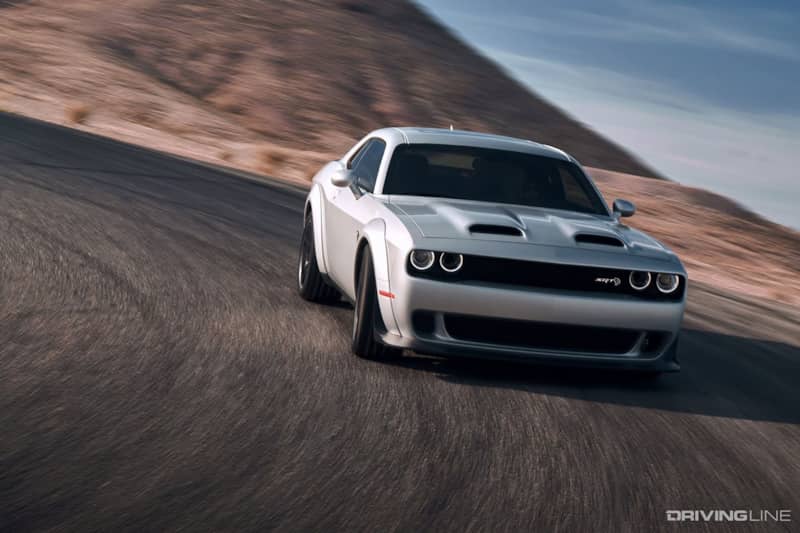 From a real world enthusiast perspective, we'd say two of the best choices are either a modestly equipped R/T Scat Pack for its great performance and fun-to-dollar ratio or a Widebody Hellcat with a manual transmission because it's simply one of the most uniquely badass machines offered by any automaker today. Now you just need to figure out what color you want.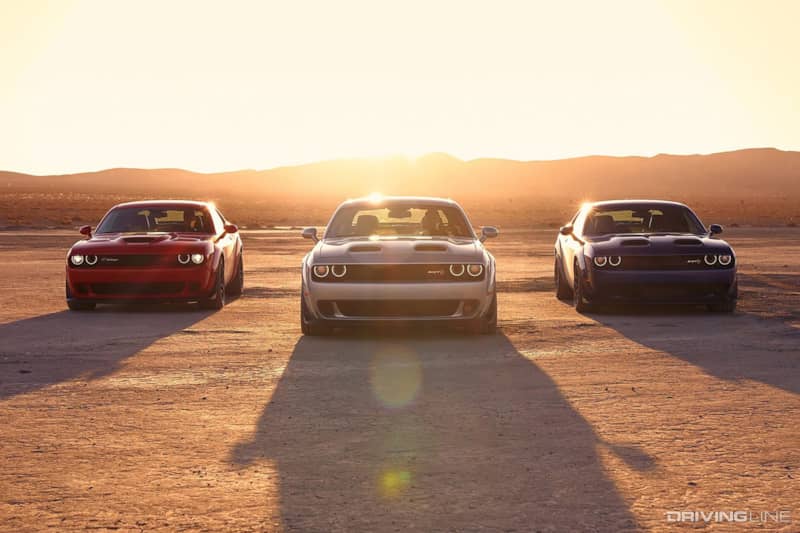 If you haven't seen how good a Challenger can look lowered, you need to see Jose's bagged Challenger T/A.