A New King is Crowned as Josh Blyler Wins 2020 King of the Hammers
The 2020 Nitto King of the Hammers Powered by Optima Batteries has added Josh Blyler to its exclusive rank of Kings. It's what many call "the toughest one-day off-road race in the world," and when Josh Blyler began racing in Ultra4 four years ago, his only goal was to finish the grueling race. Today, he has won the coveted title of King. Making Blyler only the seventh King in KOH's 14-year history and breaking a seven year streak of only repeat-Kings winning.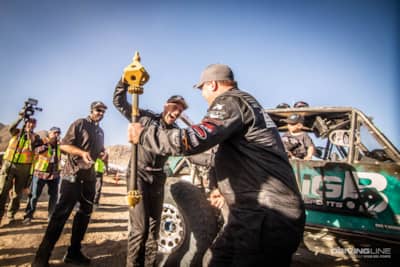 Before you think that's all luck, Josh has quickly proven himself in this sport—finishing strong in each of the past three King of the Hammers and winning the 2019 Ultra4 National Points Championship. His consistent driving, proven Miller Motorsports chassis, well-prepped team and Nitto Trail Grappler tires all help to propel him to the top.
The race day began with Blyler #41 starting in 12th position, based on qualifying times. Race lead changed hands many times, including pole starter Loren Healy #67 and Marcos Gomez #86, as the 212-mile race progressed. As with each King of the Hammers, attrition truly begins to set in during race Lap 2 which includes dozens of the most technical rock trails around. While most rock crawler enthusiasts would only try and tackle one or two trails in a day, #KOH2020 included no less than 30 rock trails for racers to navigate through.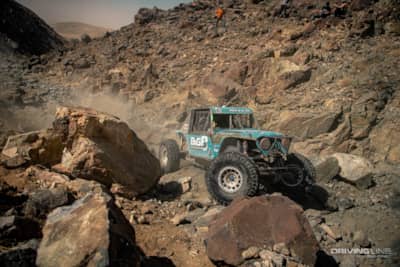 "We just put it on a mission and stuck with it," recounts Blyler. "We had one problem just off of Spooners [rock trail] where we had to winch and then our embarrassing flip over just before the end." It was part-way through race Lap 3 when Blyler took the lead position, but the race was too close to know before the checkered flag flew. "We just stayed in it as hard as we could without wrecking."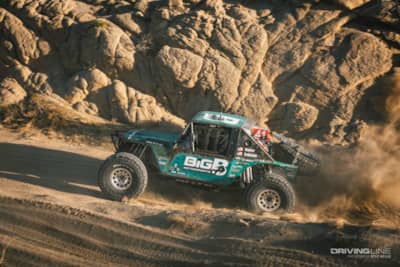 One big difference in Blyler's race this year was an extended wheelbase to their Miller Motorsports chassis, a modification that was made not only to #41 but also to Erik Miller's own #21 chassis and father, Rusty Blyler's #46. "It allowed us to run in the desert hard enough to stay with the pace," said Blyler. With Blyler winning and Erik Miller taking second, it seems that they've figured out how to get a leg up where traditionally there's been a compromise between straight axle and IFS cars.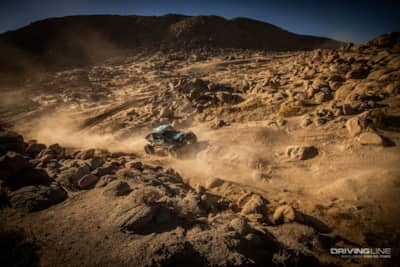 As the entire BigB Motorsports team charged around the race-worn car at the finish you could feel that this accomplishment was made by not just one man but a whole team. Blyler summed it up when he said, "If it wasn't for this group of people, we would not be here. They all pour their heart and soul into this team and I'm just super grateful."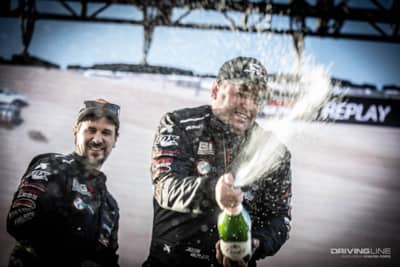 Josh Blyler was joined on the podium by two Team Nitto teammates, Erik Miller in 2nd and Marcos Gomez in 3rd.
Get all of Driving Line's #KOH2020 coverage right here.