Paul Horschel Joins #TeamNitto for Ultra4 Racing
Paul Horschel, #19, has been competing in Ultra4 Racing going on six years now and is an ever-growing threat in the 4400 unlimited racing class. Kicking off the 2020 Ultra4 season with King of the Hammers, Paul Horschel has joined #TeamNitto and we can't wait to see where this season takes him. Read on to find out more about Horschel's racing career and outlook—and welcome to the team!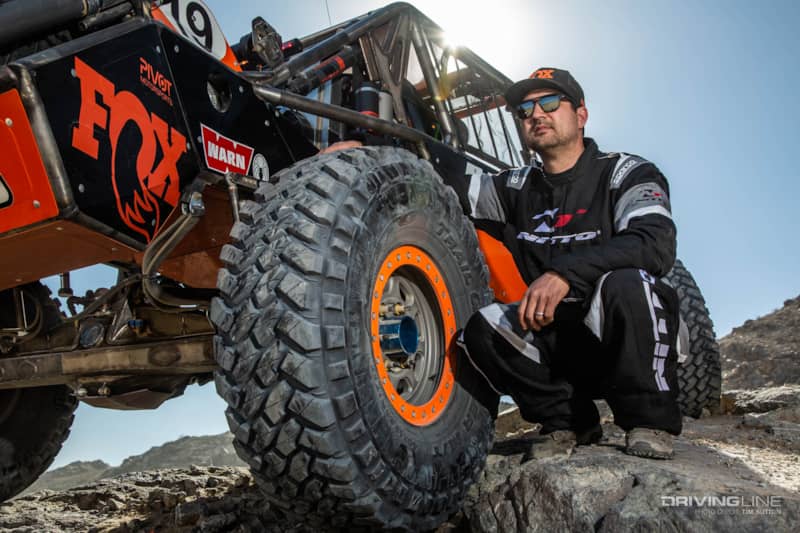 Driving Line: What does a normal day in your life look like?
Paul Horschel: I've got a lot of things to balance. My wife and two kids, I'm an operations manager for a drilling company for work, then racing and a bunch of other hobbies that I like to do.
DL: It sounds like you've done some other motor-fueled fun—what made you stick with Ultra4 racing?
PH: I used to race dirt bikes a little bit when I was a kid and my dream was always to race off-road trucks, and I thought I always wanted to get a trophy truck. When it came down to getting a trophy truck, I started looking at the logistics and the bigger picture with racing one, and it looked a little out of my league. Then I came to an Ultra4 race and decided to get an Ultra4 car built. It took two years to build, then I started racing from there.
DL: How long have you been racing Ultra4?
PH: Since 2014. I started with the King of the Hammers race and kept adding races from there.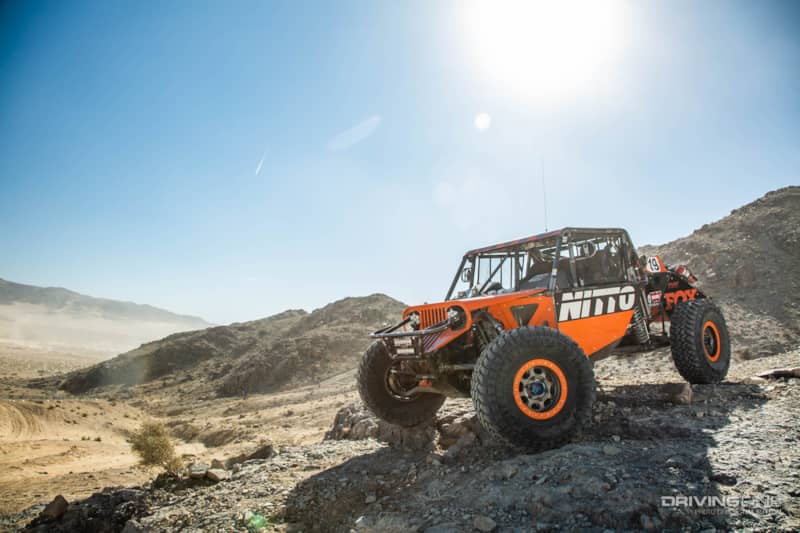 DL: At the past two King of the Hammers you've come in at Lucky 13. Finishing two years in a row is an accomplishment itself, but do you think you'll be able to beat the odds this year?
PH: Yeah, two in a row—I also rolled two years in a row. So, we're hoping not to do that again… both of those! If we can keep the roof off the rocks, it means I'm going to get better than a 13th place finish.
DL: We've heard a lot of fans voice you as their racer of choice to take the crown at KOH 2020. Why do you think so many people are putting their bets on you this year?
PH: We've just been racing and trying to get faster every race, and I think people are starting to notice that. Plus, I feel like we're still learning racing, so there's a lot to grow and we've definitely learned a lot over the last five, six years of racing. There's a lot to know out here from car prep, racing logistics, not to mention driving. But we're beginning to get all that figured out, and I think we are a competitive team because of that.
DL: What's been the greatest area of growth as a racer these past couple of years specifically?
PH: That's a hard one. I think the biggest thing for me was getting more help. I have Mitchell and Josh helping me now, so the prep has been a lot better and I think that's been a huge part of success when racing.
DL: Do you think preparation wins the race?
PH: It definitely helps. It's not going to make you lose, but you've still gotta drive fast!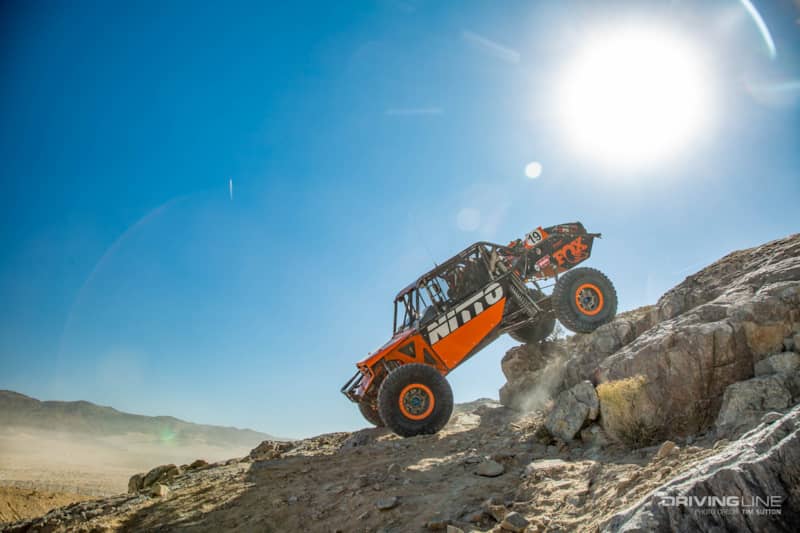 DL: You've driven both single-seat and now a double-seat car. Do you ever think you'll go back to a single-seater?
PH: Yes. We're building another single seat car right now to race all the short course type events. It'll be a little lighter, carry less fuel. Then this double-seater we'll use for King of the Hammers and bigger desert races. We might even go down to race Baja with it. In those longer distance races a navigator is a big benefit.
DL: You took the podium last year at El Rey de Las Bajas. Was that your first time ever racing Baja?
PH: Yes, I loved it. The people, the racing—it's hard to describe. Kind of like King of the Hammers. Baja's pretty awesome.
DL: As a new member of #TeamNitto you're now running on Trail Grapplers. How have you like them so far?
PH: So much traction, that's the biggest thing I noticed right away. The stopping power, traction and lack of slip on the rocks is amazing.
DL: Beyond King of the Hammers, what are you plans for the 2020 racing season?
PH: We're planning to race the Western Series and Nationals, plus the Crandon World Championships—and like I said maybe Baja. The goal is to have fun and just win races!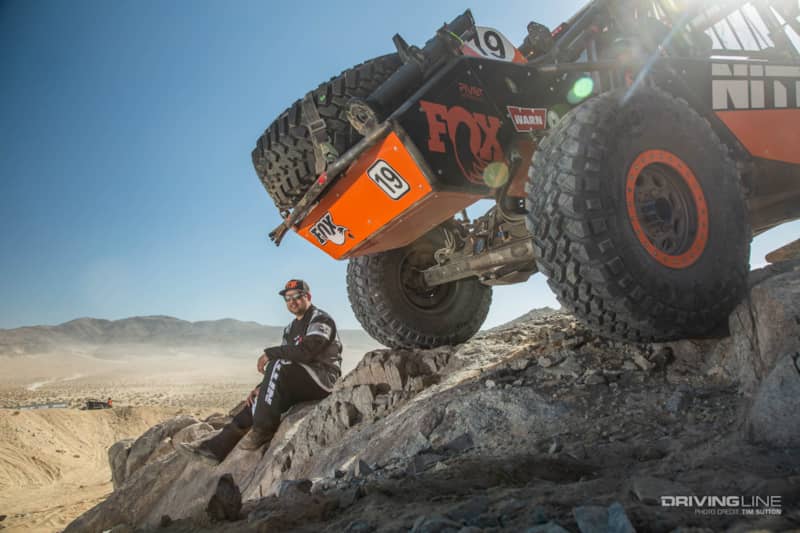 DL: To wrap it up, we've got a few more simple questions for ya:
Strawberry or grape jam?
PH: Strawberry.
DL: King or Fox shocks?
PH: Fox.
DL: Straight axle or IFS?
PH: I can't speak to this one for racing, because I've never raced a solid axle. But I do think I prefer an IFS.
DL: Checkers or wreckers?
PH: Both. If you're gonna win, you're gonna be racing on that ragged edge—so you could be wreckers.
Stay up-to-date with Ultra4 Racing by subscribing and following! You can find coverage of every race here on Driving Line.