KOH 2020: Who to Watch During the King of the Hammers
For over a decade, King of the Hammers has given hundreds of drivers a chance at conquering the toughest single-day off-road race in the world. But year after year, after hours of battle in the desert, only one driver takes it all. The 2020 Nitto King of the Hammers powered by Optima Battery sees over 100 entries, each with their own goals for Friday's race. While some only hope to finish this seemingly impossible competition, many have their sights set on being crowned King, or perhaps for the first time ever, Queen of the Hammers. We've compiled a list of drivers to keep your eye on this year, giving you a little insight into what their strategy looks like going into the main event.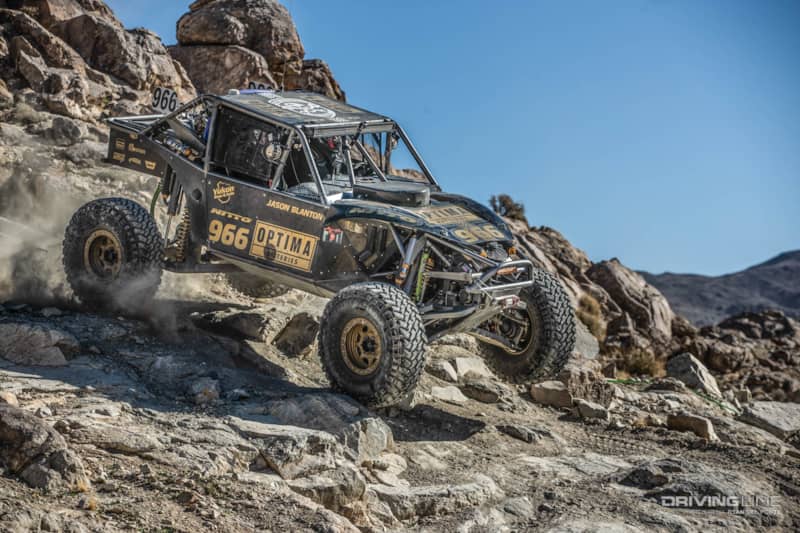 Loren Healy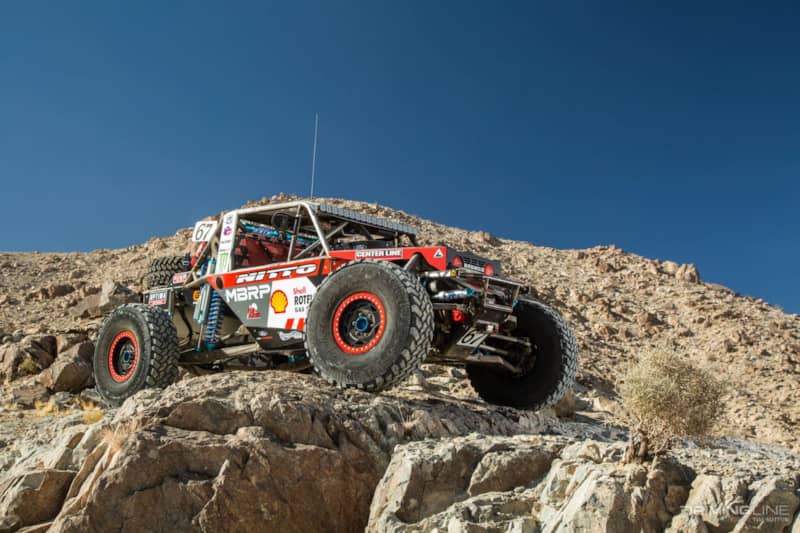 Sitting on the pole position for this year's King of the Hammers race is two-time King, Loren Healy. While Loren has proven his skills both as a driver and builder of several title-winning Ultra4 cars, his performance at KOH the last few years has left him hungrier than ever for a third crown. Loren is back in Hammertown this year piloting a new single-seater car built by Nitto teammate, Paul Horschel, powered by an all-new Ford power plant built by Jeff Ginter Racing Engines. While the pressure of qualifying might be lifted from his shoulders, Loren has expressed that he's not a fan of "being the rabbit," in other words, being chased throughout the duration of the race, as it puts pressure on him to not make any mistakes. "I've got to the get to the finish line this year, that's the only thing that matters to me. Top six has been my worst finish ever." explained Loren. Although Loren hasn't had much seat time in this new car, his blistering qualifying time of 2:35 tells us he's feeling right at home this year at the Hammers.
Jason Scherer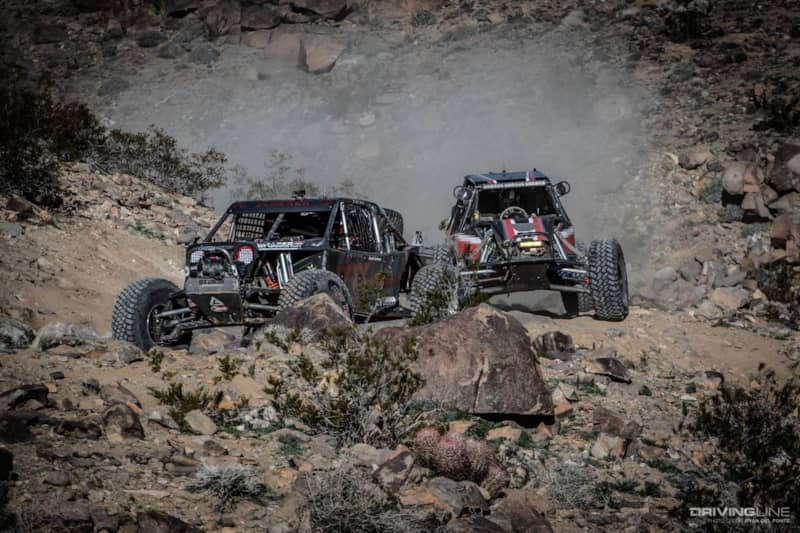 Next on our list is three-time king, Jason Scherer. Having qualified in second place, putting him in the first row right next to Loren Healy this year at the start line, Jason has a solid chance at crossing the finish line ahead of the field for the the third year in a row. Jason's stamina as a driver, and calculated, yet never-lift style of racing has steered him to victory on both at the Hammers and the Nitto Ultra4 Nationals over the years. Jason has proven that when he gets clean air, he can hold a lead. Will Jason get around Loren in the first dash out of Hammertown, or will he be chasing Loren's dust as they make their way around the desert?
Erik Miller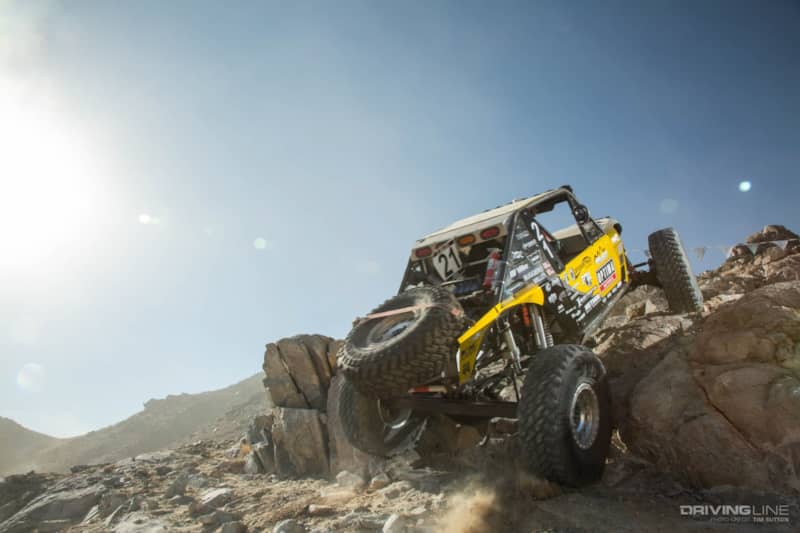 Speaking of past kings, Erik Miller is on our watch list for this year's KOH race. Erik has recently made some changes to his race-winning solid axle car, including lengthening the wheelbase by some 6 inches. Erik has already proven himself as one of the fastest drivers in the rocks, but will this longer wheelbase car give him the edge he needs while going over the big bumps in the fast desert sections of this race where precious time can be made up? Erik explained his strategy to Driving Line. "Over the years, my strategy has evolved with the level of competition. Ten years ago, finishing the race was enough. Now, every second counts towards taking the win. And it takes a car that stays in good shape through the last lap. Pole position in qualifying isn't necessary or even a good thing. For me, I like to keep my car together in qualifying and make up positions during the race."
Jason Blanton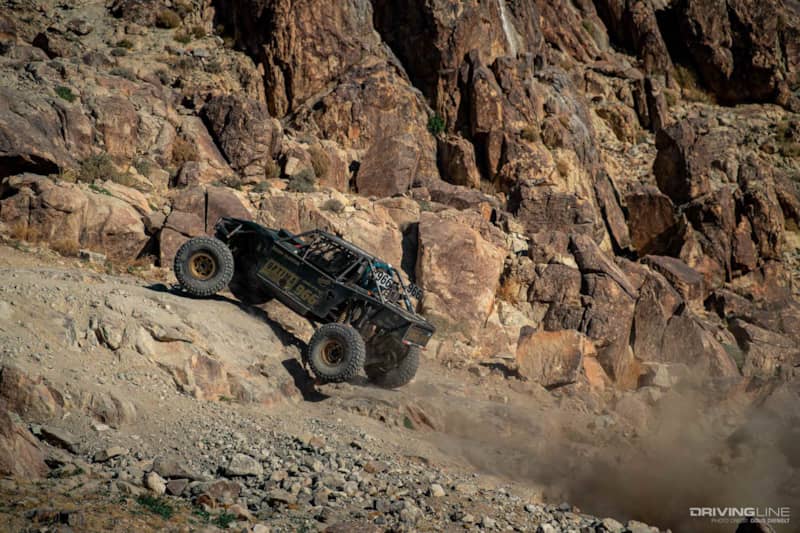 The #966 car is back in Hammertown this year, piloted by Team Nitto driver, Jason Blanton. For nearly the entire day Jason's morning time of 2:39 held the pole position as the fastest qualifying lap in the field of 4400 cars. Jason's time was later pushed to third place after Power Hour qualifying, behind Jason Scherer and Loren Healy, but that didn't upset Blanton. In an interview with Ultra4 Racing's Live coverage team, Jason expressed a sigh of relief, as he enjoys to chase down cars in front of him more than being chased out on the course. Blanton's big block 4400 car is one of the most powerful in the field, and his incredible skill of harnessing that power into a fast lap was on full display during the qualifying run. Can Jason keep his cool through the race on Friday and take the podium? We can't wait to find out.
Paul Horschel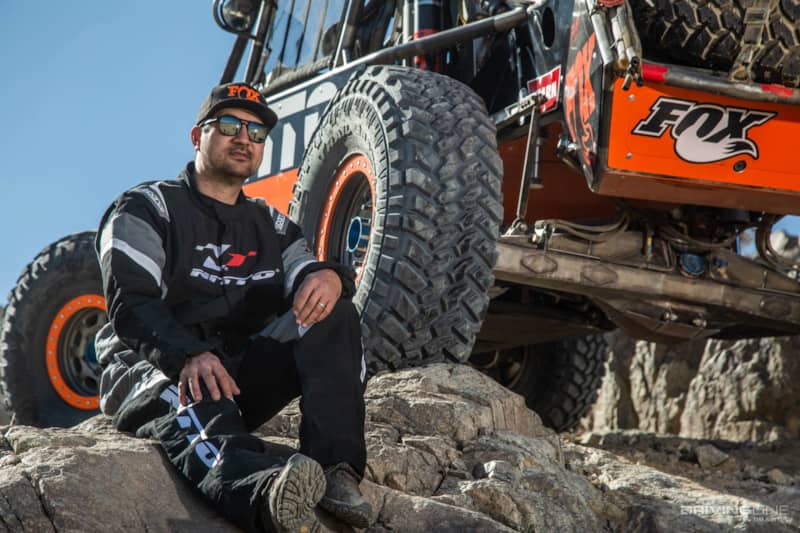 New to the Team Nitto roster this year is Paul Horschel. While Paul is no stranger to a top ten finish, the crown has eluded him for years. His abilities as a builder have given him the advantage of knowing his race car from end-to-end, and gives him the confidence he needs to put together a solid race. Paul's calculated approach to racing now paired with the Nitto's top performing KOH tire makes him a solid force to be reckoned with in the field. Expect a top ten finish from Horschel, and we won't be surprised to see him come in ahead of the pack.
Levi Shirley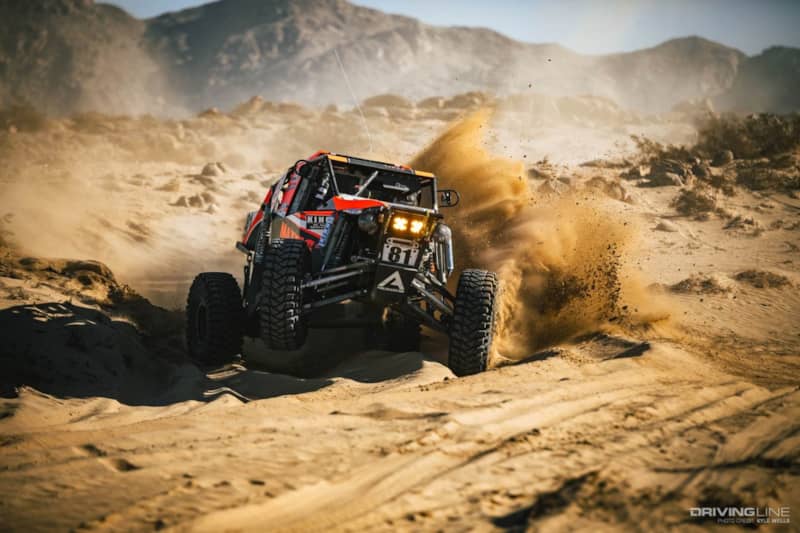 Another young buck of the Ultra4 crowd is Levi Shirley, from Dodge City, Kansas. Levi has an impressive list of Ultra4 Racing achievements under his belt, ranging from KOH podiums to championship wins overseas. His Campbell Racing chassis has proven to be a contender against the top drivers in the sport, but Levi has always found himself just shy of a win here in Johnson Valley. But we're keeping an eye on Levi this year, as he takes on The Hammers once again.
Cody Addington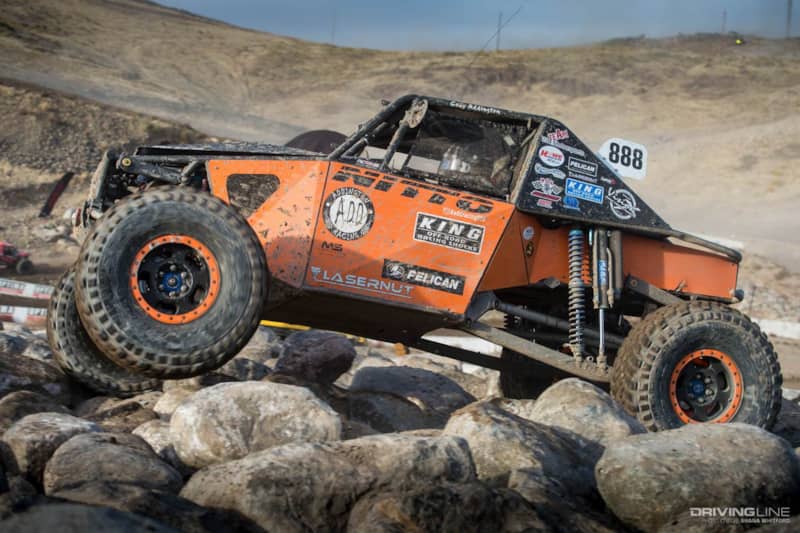 Cody Addington is a springboard driver who quickly rose to the limelight of the 4400 class shortly after purchasing Loren Healy's Red Dragon car, the most winningest unlimited class Ultra4 car in the history of the sport. Since then, Cody has done the Red (now Orange) Dragon justice, by putting the car on the podium the very same day he took ownership of it, at the 2018 Ultra4 Stampede, and then third place in the very next race. Cody recently took the 4400 win at the 2019 4WP Nitto Ultra4 Racing Nationals in Reno, and has since been working tirelessly at preparing for the Hammers. We caught up with Cody this week to get the scoop on his strategy going into Friday's race. "I'm going to pace myself and get to the finish. The goal is to podium. I want to be smarter, more consistent and get to more finishes than last year."
Bailey Campbell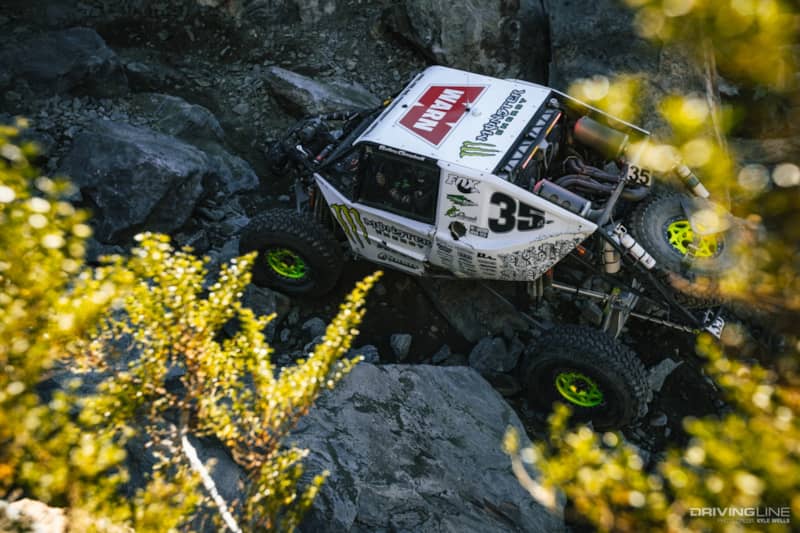 Ever since her start in Ultra4 Racing, Bailey has been consistently pushing herself as a driver. Never backing down, Bailey has been successful in many Ultra4 competitions, including taking the pole position last year in the Ultra4 El Rey de las Bajas in San Felipe, Mexico. With several podium finishes in 2019, Bailey's goal is clear and concise. To be the world's first Queen of the Hammers. Even as fellow adversaries on the course, Bailey's brother, Wayland, her father, Shannon, and her fiancé, Brian Crofts all support her racing however they can. But when the green flag drops on Friday, don't expect any courtesy passes. Bailey is as fierce a competitor as they come.
Vaughn Gittin Jr.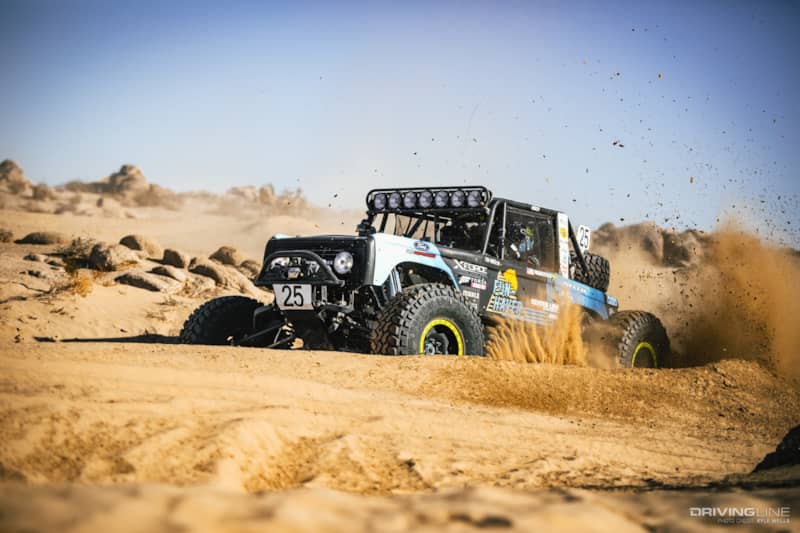 A man of many racing talents, Vaughn Gittin Jr. has brought his driving skill to the dirt world and proven himself as a top driver. In his first King of the Hammers race in the 4400 class last year, Vaughn took 7th overall, becoming the first crossover driver to place in the top ten in his first year. As part of Team Fun Haver, Vaughn has teamed up with Loren Healy for his Ultra4 Racing endeavors, a move that has paid off for him in the standings. With Loren prepping Vaughn's car, and providing race-winning insight, Vaughn has shown that he has what it takes to become a KOH king. We look forward to seeing his success this year in his Ford Bronco-inspired Jimmy's 4x4 IFS car nicknamed "Brocky."
Bryan Crofts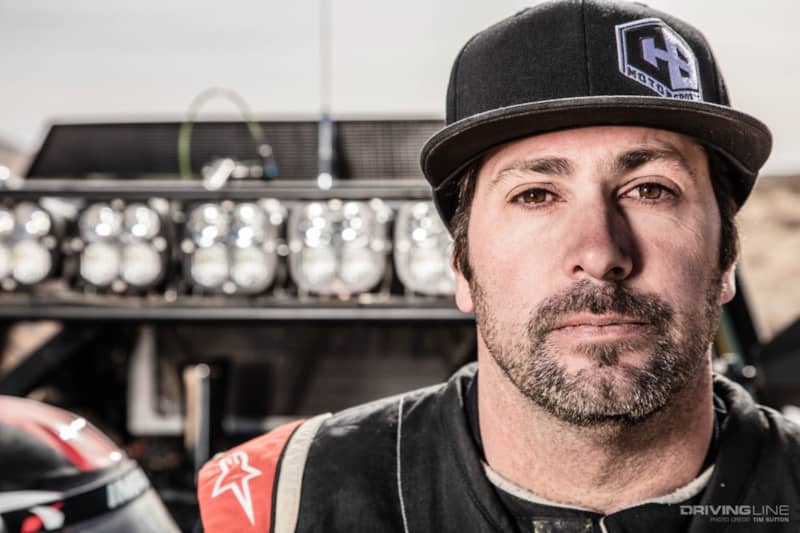 Another recent addition to the Nitto team of 4400 drivers is Bryan Crofts. Out of the cockpit, Bryan is Bailey Campbell's fiancé and fellow Campbell Racing team mate. In the driver's seat, Bryan has shown the Ultra4 racing world what he can do behind the wheel of one of these machines. With a brand new Campbell Racing car this year (which the team built in just 31 days), Bryan is shooting for a solid finish in his third KOH race. "The game plan is to not overthink it, and finish the race. This is my first time in a single-seat car, so finishing the race is the goal." Bryan explained.
JP Gomez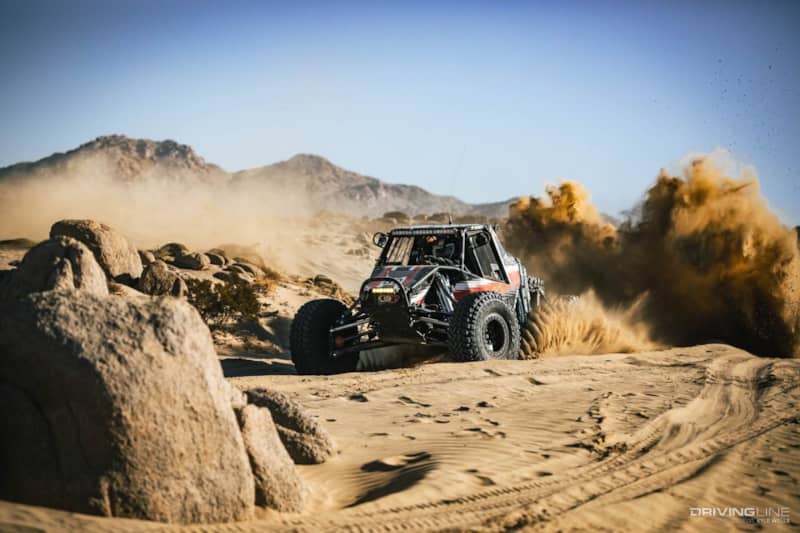 One thing is certain in Ultra4 Racing. The Gomez brothers put on a show. JP is known for putting the hammer down and taking over positions for a solid finish. In 2018, JP took the 4400 win at the Nitto Ultra4 Nationals in Reno, right after his first Ultra4 victory at the Rigid Rampage in Ridgecrest. The closest JP ever got to a win at The Hammers was in 2017, when he finished in 5th place overall. "The strategy going into this race is to keep a medium balance. Not pushing too hard, and not going too easy. I'm focusing on keeping the tires in good shape, not rolling over, and not getting lost. I'm working hard to know the course well."
Wayland Campbell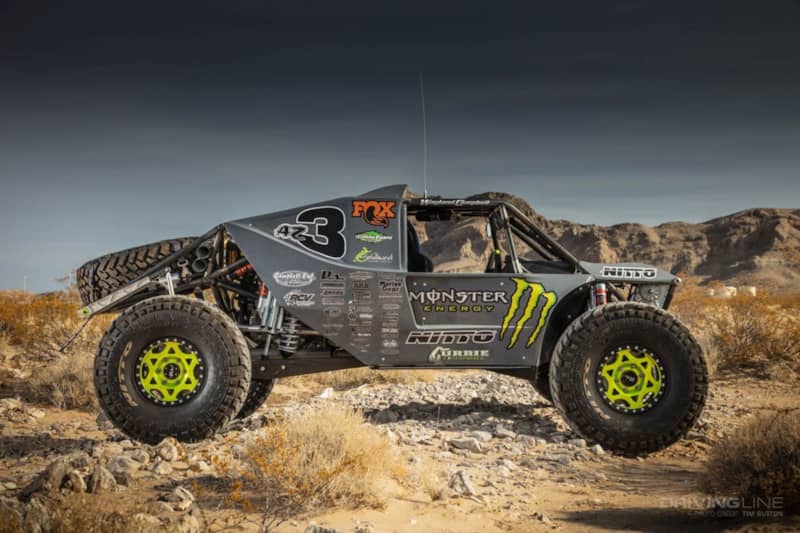 Rounding out our list is Wayland Campbell. King of the Hammers has been a bittersweet experience for Wayland thus far. In 2017, Wayland physically crossed the finish line in first place, only to have his win taken away by his own father, Shannon Campbell, who placed ahead of him on corrected time by just over a quarter of a second! In 2018, Wayland also stood on the podium, having finished just 30 seconds behind Erik Miller. And in 2019, Wayland suffered a race-ending failure of a control arm, taking away a commanding second place position. The KOH victory has always been just out of arms reach. But this year, Wayland has a new weapon. A brand new Campbell Racing car, finished just last year, should give Wayland what he needs to bring home a solid finish, and fingers crossed, his first ever, well-deserved King of the Hammers win.