A Raptor SUV? Ford Debuts Rugged, Lifted 440HP 2022 Expedition Timberline
Given that the Ford F-150 pickup and the Ford Expedition SUV have always shared lots of DNA, Ford fans and off-road enthusiasts have long wondered whether Ford might build a family-friendly SUV version of the Raptor, based on the Expedition platform. 
Well, this week Ford debuted a new Timberline version of the 2022 Expedition, and while it's not quite a Raptor, it shares more than a little with it.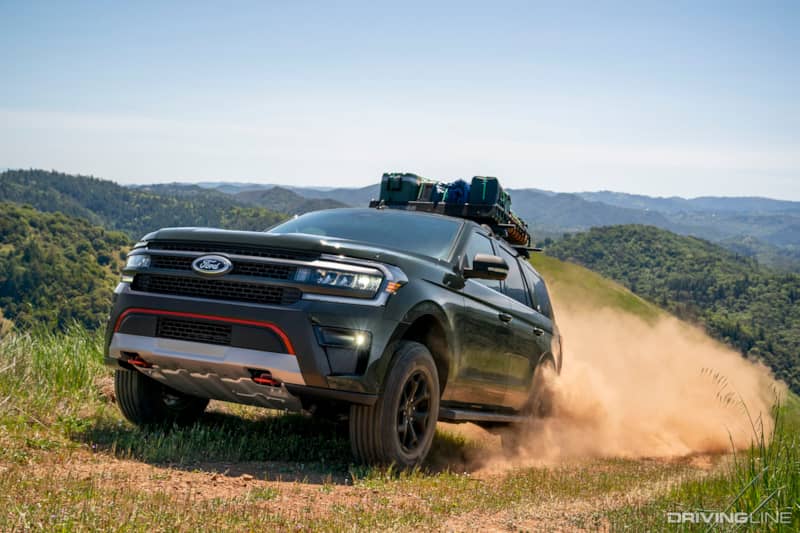 The addition of the Timberline model comes amidst other updates to the 2022 Expedition lineup, and the Timberline follows the same formula Ford is using with the smaller Explorer Timberline that debuted earlier this year.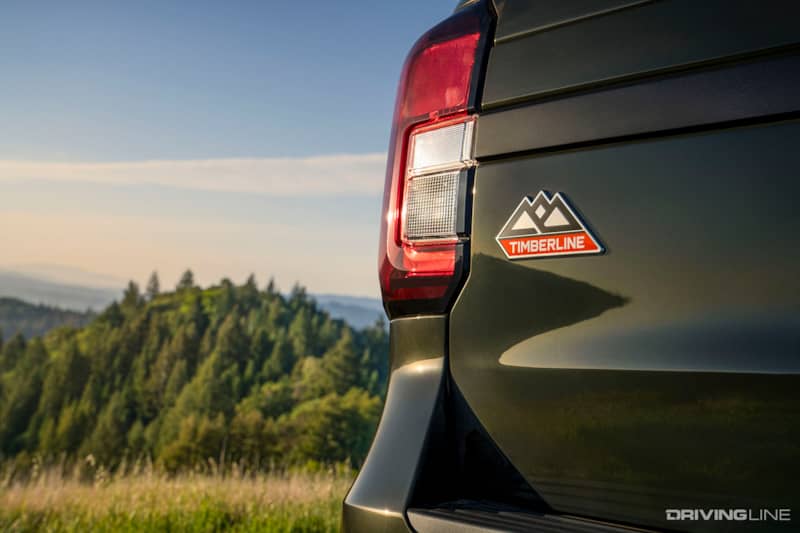 The Expedition gets a lot of the same off-road upgrades that the Explorer Timberline does, including a lifted suspension that delivers 10.6 inches of ground clearance along with improved approach and departure angles.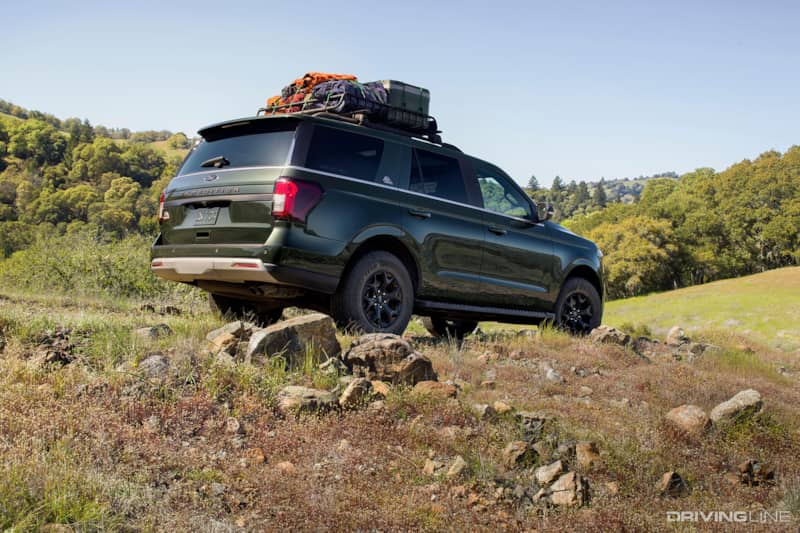 A set of 33" all-terrain tires also up the Timberline's off-road chops, and another trick that Ford threw into the box is the Trail Turn Assist system that's also used on the Bronco.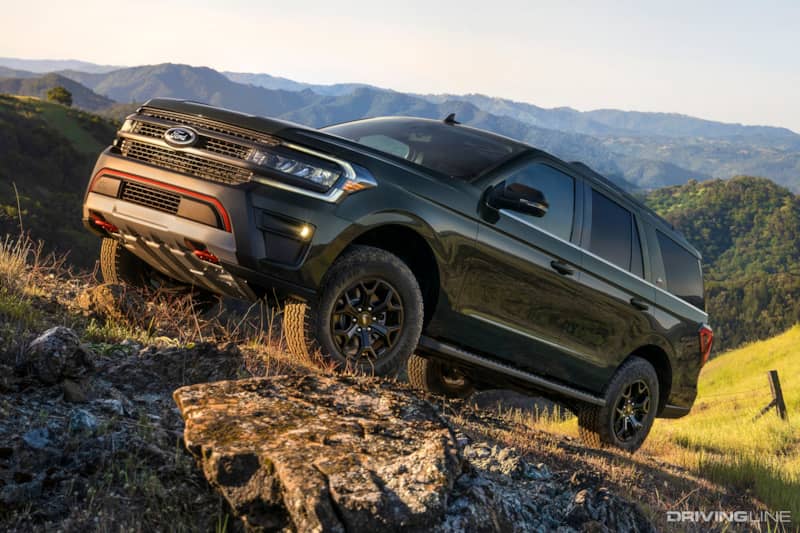 Under the hood, the Expedition Timberline is powered by a high output version of the 3.5L EcoBoost V6 that makes 440 horsepower and 510 pound feet of torque.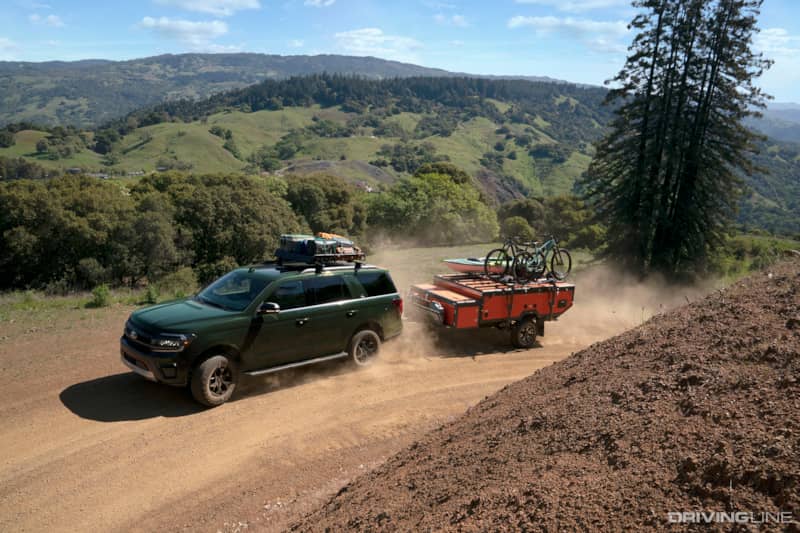 That's just 10 horsepower less than the Raptor, with the same amount of torque. Of course there's also standard four-wheel-drive with a two-speed transfer case.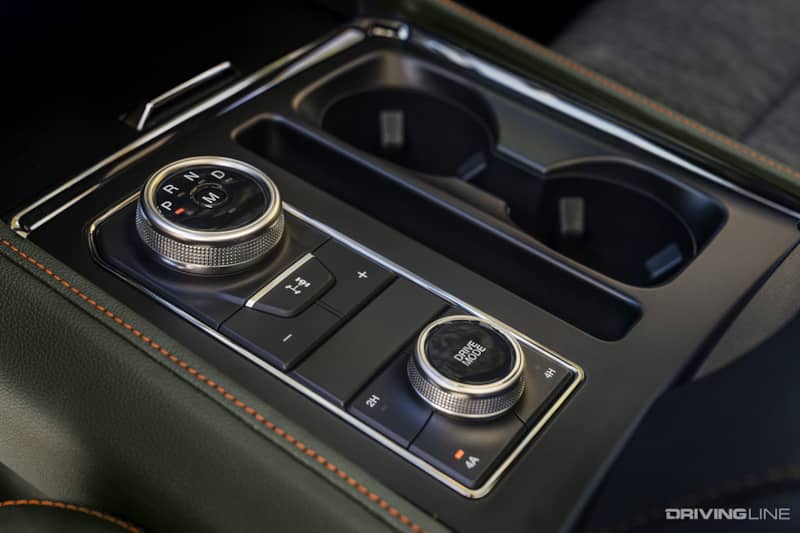 Something else that's handed down from the Raptor is the underbody protection. Not only does this help avoid damage on trails, it nicely compliments some of the other styling bits unique to the Timberline.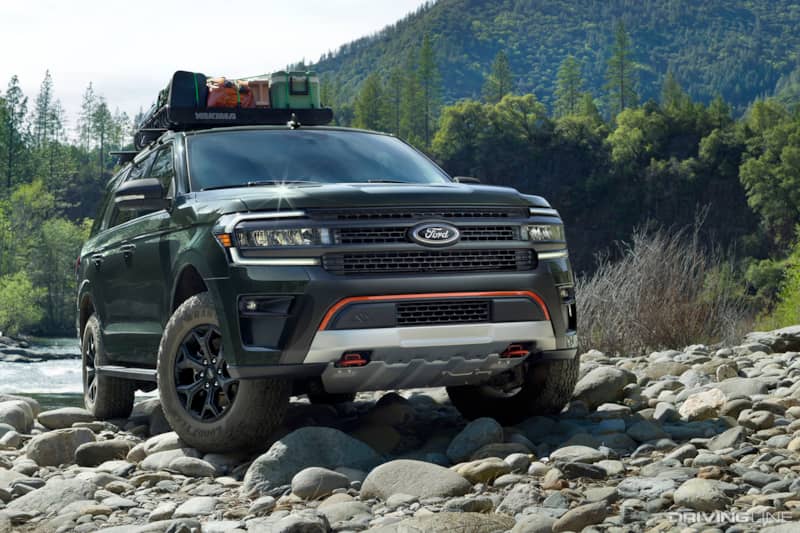 These include a special front grille, tow hooks, orange accents and "Timberline" badging both inside and out. The cabin also features the same orange accents for an "active" feel.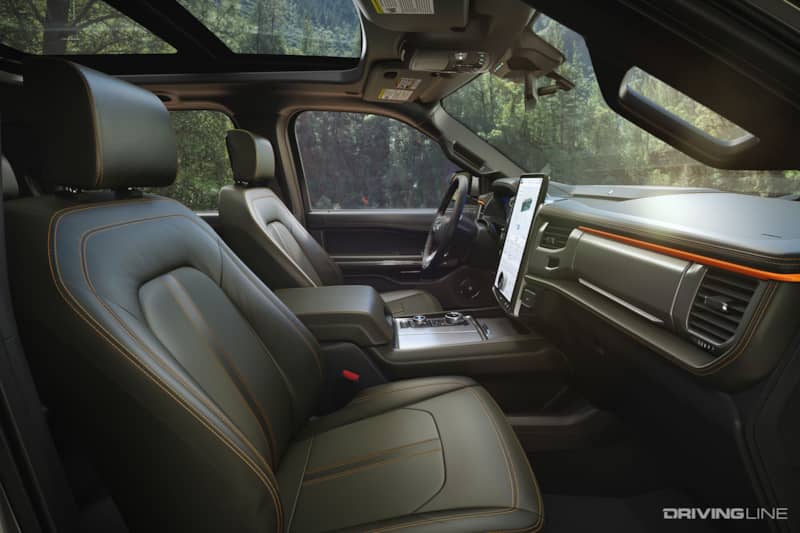 And with the active, off-road adventure market being bigger than ever, the Expedition Timberline should be a hit among those looking for a spacious family hauler that can also tackle the trails and have some fun in the dirt.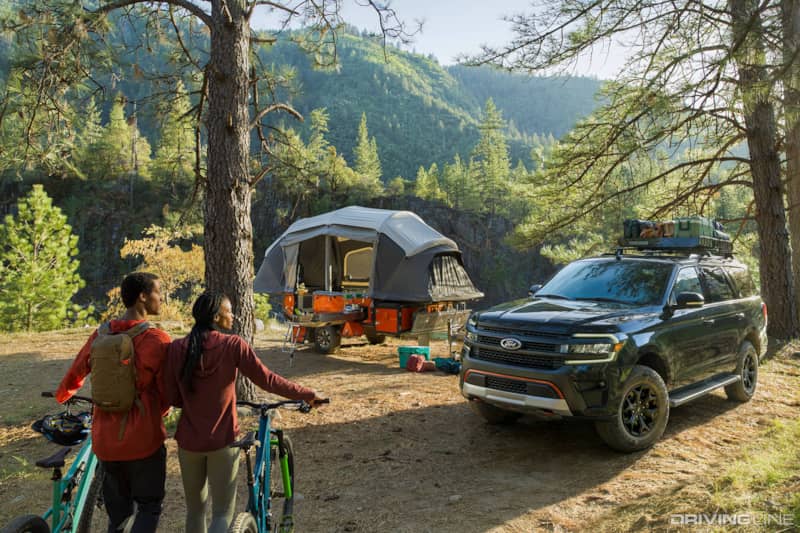 A full-on Raptor SUV may not ever happen, but for the niche market who would want one the Expedition Timberline will certainly be the next best thing.