Adventure Wagon: The Volkswagen Golf Alltrack Was (and Still Is) the Alternative Crossover
From a practical standpoint, it's very hard to argue against the benefits and appeal of a crossover SUV. They are comfortable, relatively affordable, have great fuel economy when compared to a full-size truck or SUV and can actually be quite capable off-road when set up right.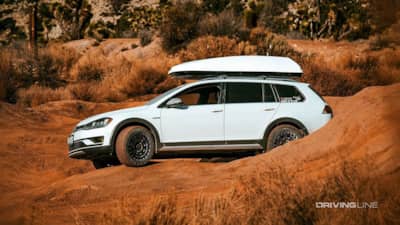 But for a lot of enthusiasts, the CUV pill can be a tough one to swallow from an emotional standpoint. They've basically become the default car for Americans, and if you like your vehicle to stand out from the crowd, it can be hard to do in something like a Toyota RAV4 or Honda CR-V. 
Fortunately, there are some alternatives that blend all the positive attributes of a crossover into something with a different look and feel, and the Mk7 and 7.5 Volkswagen Golf Alltrack is very much one of those cars.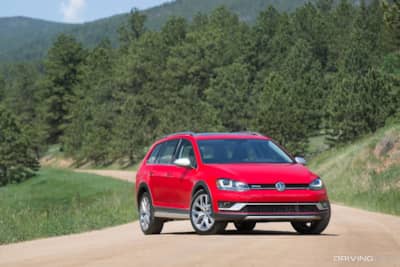 Here are five reasons why potential crossover buyers might want to check this VW.
It's a Wagon!
At its core, the Golf Alltrack is a Volkswagen Golf Sportwagen with a slightly raised suspension and some subtle body cladding. It also comes standard with VW's 4Motion AWD system.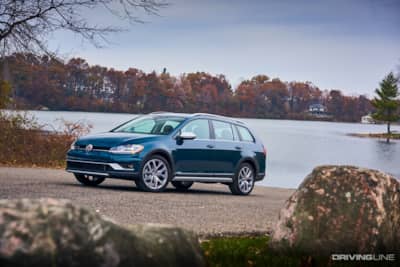 That means that you basically get all of the practicality and economy of a small SUV while driving something that clearly stands out from the sea of crossovers on the road. And also station wagons are just plain cool.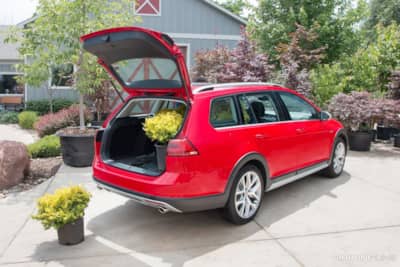 The Rarity Factor
Being a lifted station wagon, the Alltrack was always going to have a hard time winning over CUV-crazed buyers, but despite its small sales numbers, the unique and capable little wagon won over nearly all who gave it a chance.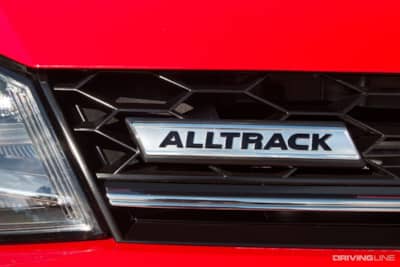 Sadly, Volkswagen stopped selling the Golf Alltrack (and all Golf versions aside from the GTI and Golf R) in America at the end of Mk7 generation. That means the one-generation only Golf Alltrack is sure to remain a rare bird.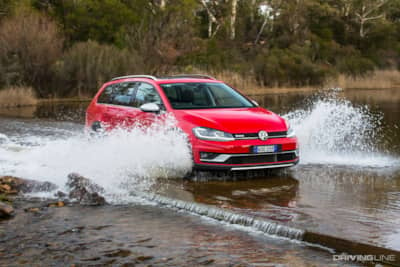 No CVT Here
Unlike the other lifted wagon American car buyers are most familiar with, the Subaru Outback, the Golf Alltrack doesn't use a continuously variable transmission.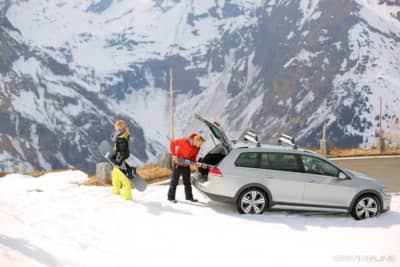 There's nothing wrong with a CVT per say, but the Alltrack's DSG automatic is much more engaging and performance-minded automatic gearbox. And if you get lucky you might be able to find one of the rare Alltracks equipped with the six-speed manual transmission.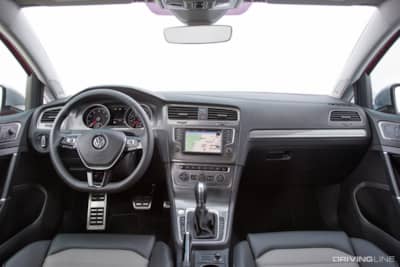 Power Potential
Another big selling point is its engine. Rated at 170 horsepower and 184-pound feet of torque in stock form, the 1.8 liter turbocharged four-cylinder more than adequate, but the aftermarket can make it even better.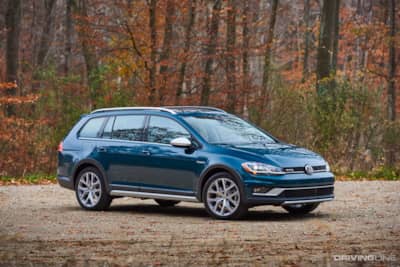 VW's TSI engines are known for their ability to deliver big power and torque boosts without much work, and the Alltrack's motor is no different. With just an ECU tune alone you can easily upgrade to GTI-like power.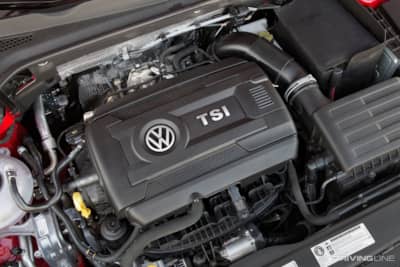 Upgrades Galore
Beyond power upgrades, basically, any part that works on the Mk7 Golf platform will work on the Alltrack, and the aftermarket options alone go far beyond your traditional crossover.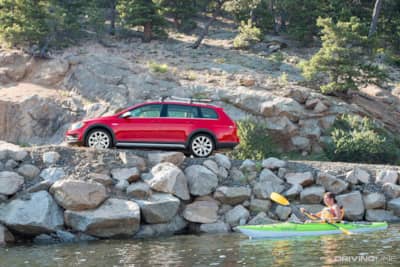 And if all-terrain adventuring is part of your plans, there are plenty of upgrades to help you do that, whether its a lift for extra ground clearance or a larger, more aggressive set of tires like the Nitto Nomad Grappler.
While we are sad that Volkswagen no longer sells the Alltrack in North America, a lightly used version is still one of the most interesting crossover alternatives you can buy today.