Ali Currie Pushes the Limits at the 2020 Rebelle Rally
Somewhere in the deserts between Lake Tahoe and San Diego, 36 pairs of women are navigating vehicles through the wilderness, using only traditional map & compass navigation tools. It's the fifth annual Rebelle Rally, the first women's off-road navigational rally in the U.S., and charting 1,500 miles it is also the longest rally in the U.S. And while the Rebelle is a competition, it is also dubbed as "the ultimate roadtrip" joining driving, teamwork and adventure. "You cannot win until you know how to finish," are Rebelle Rally founder Emily Miller's well-known words of advice.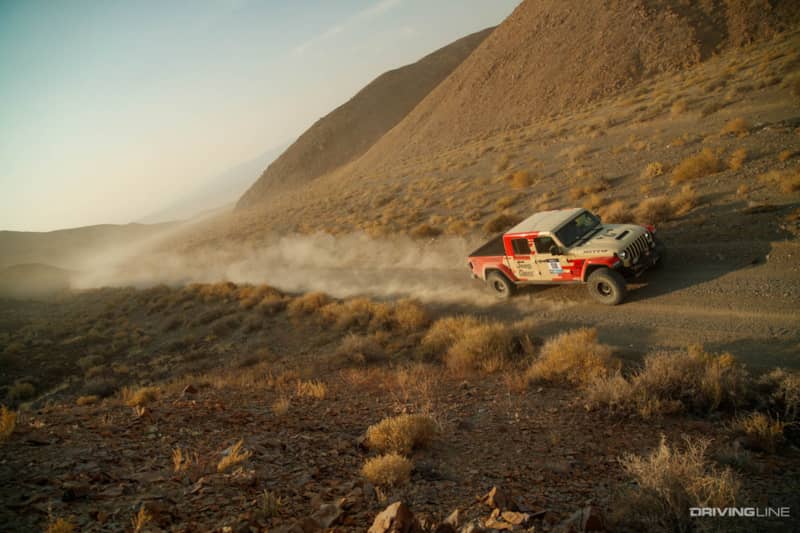 Competitors run the gamut from off-road racers, such as Bailey Campbell, to complete off-road newbies from all walks of life. Ali Currie has a little bit of both. She's wife to Dakar-winning Casey Currie and while she's spent a lot of time off-road, she's never gotten behind the wheel—until now.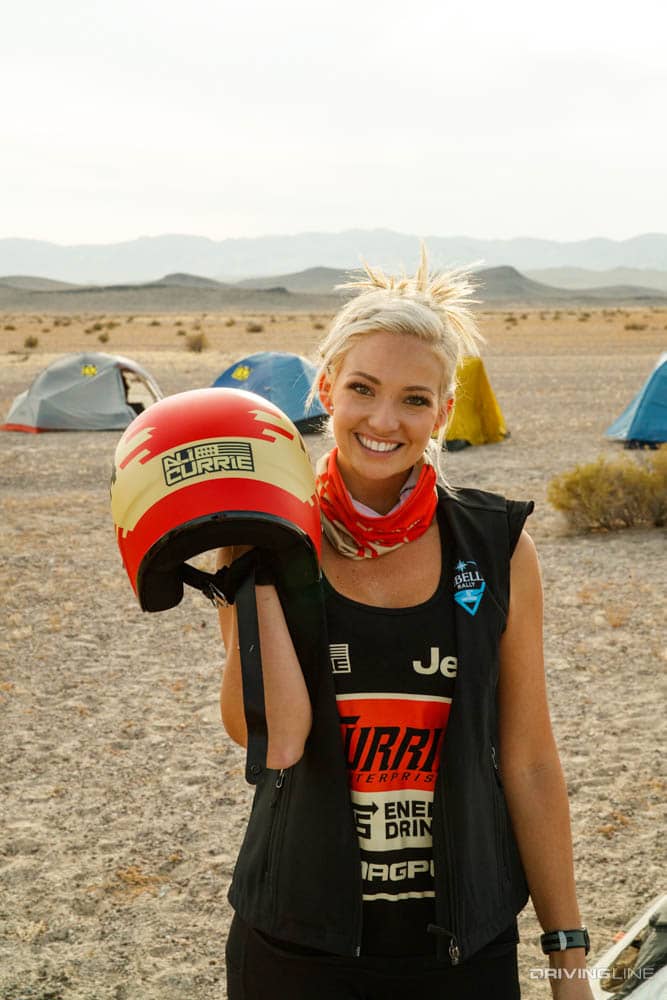 As Driving Line follows along with her during the 10-day adventure, get to know a little more about what led Ali to enter the Rebelle Rally in this Q&A:
Since you're Casey Currie's wife we have to ask—does he ever let you take the driver's seat during day-to-day activities?
Casey always offers me the opportunity to take the wheel, but up until this point I've always enjoyed the ride so I've stayed on the passenger side.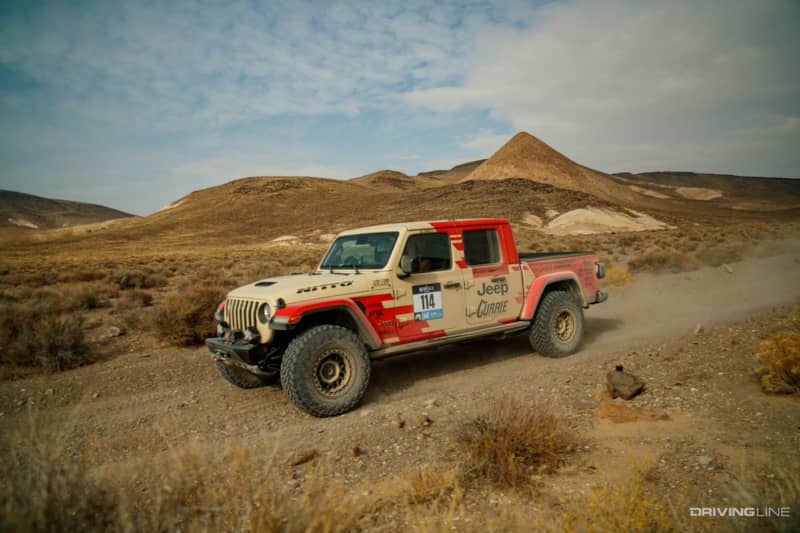 What is it about the Rebelle Rally that made you choose it for your first off-road driving event?
I looked into a couple events and the Rebelle stood out the most. First off, its local and is an amazing challenge. Having no GPS—only using maps, compasses and rulers for all navigating—makes it an even playing ground for all competitors. Plus, it's awesome that it's a female-only event that brings together a great group of women that are involved in the off-road world.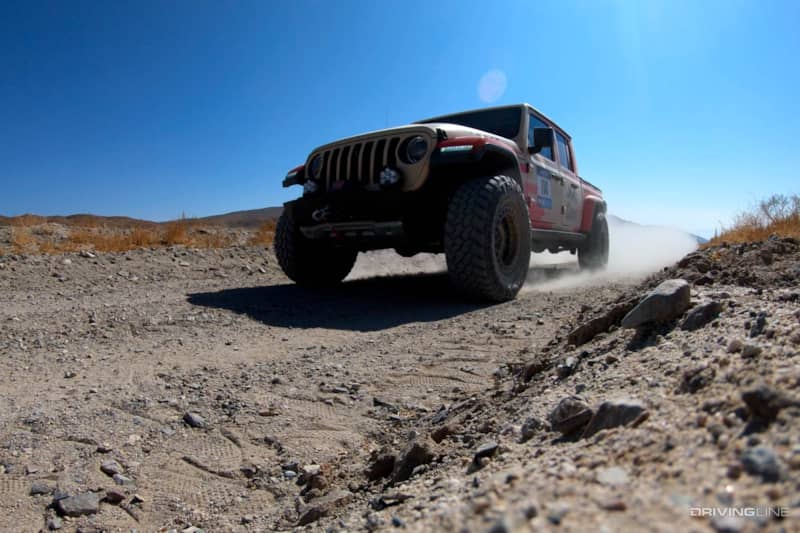 Leading up to the Rally, you've chosen a new Jeep and done some mods to it—tell us more about what you've done and why? 
The Jeep Gladiator Mojave comes factory-prepared with big Fox shocks and other goodies, so I'm excited to drive it. We have upgraded the tires to the 35" Nitto Trail Grapplers, which is the max tire size Rebelle allows us to run, giving us a bit more ground clearance. We've paired them with KMC beadlock wheels in order to run lower tire pressure. We also added a Fox steering stabilizer, CRC front bumper and Warn winch. A couple Baja Designs LP6 lights finish things off.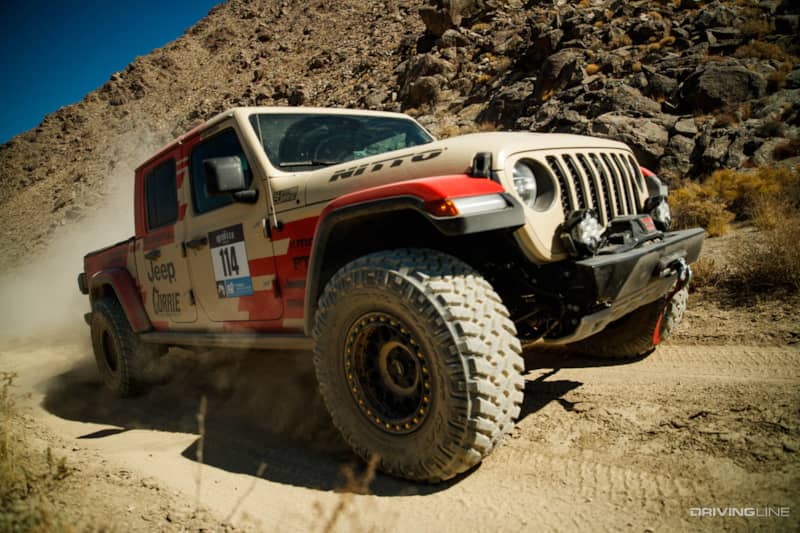 In your opinion, what is the most important mod you've done for the Jeep before heading off on something like the Rebelle Rally? 
Honestly, just overall preparation. I don't think it can come down to one specific item. Making sure everything is tight and secured and going through our checklists multiple times, so that once the competition starts we aren't missing a thing.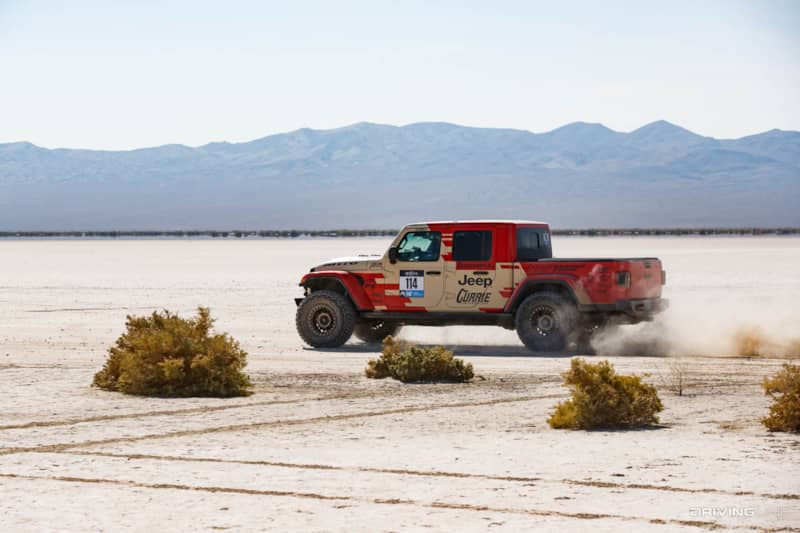 Describe some of the training exercises you've done to get ready for driving at the Rebelle Rally? 
We've done a couple training sessions learning some awesome navigation and driving techniques. We' practiced how to read a heading, plot longitude and latitude on a map, learned how to drive in various terrains and practiced throttle control.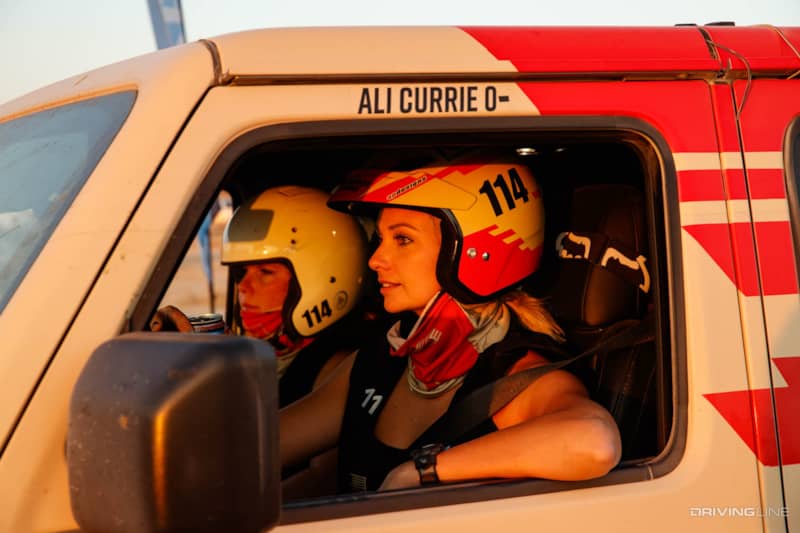 Is there anything that's surprised you during this process so far?
All of the support I've gotten has been incredible!
What are you most looking forward to during the Rebelle? And how can we join along with you to see more?
Overall, I'm looking forward to this whole experience. I can't wait to see the skills learned come into play during the rally, all the driving and navigation techniques we've been working on. I want to experience it all and be able to have great stories at the finish. You can follow along on my social channels @mrsalicurrie on Instagram and Facebook and there will also be a video recap of everything on Currie Enterprises YouTube channel.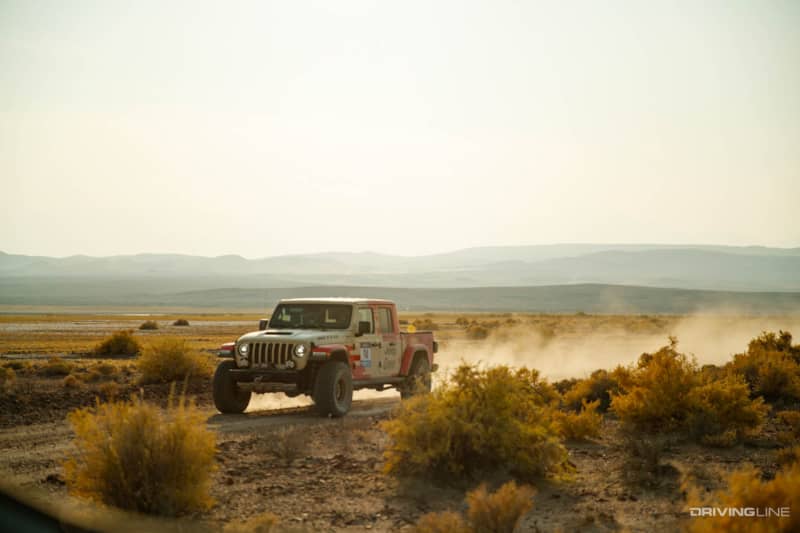 The 2020 Rebelle Rally runs through October 17th and you can watch daily livestreams at rebellerally.com.