All for the Family: A Wild Jeep Wrangler Sport for Every Occasion
For many enthusiasts, having a family usually results in either of two divergent paths. For some, priorities change, and the fun cars are swapped for family haulers. For others, wheeling turns into a full family affair.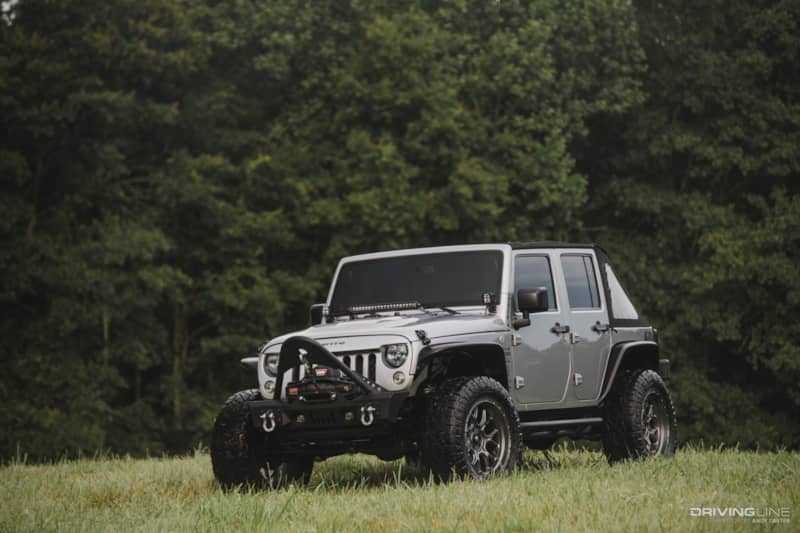 This 2014 Jeep Wrangler has been modified by owner Josh Waters to take his whole family on muddy Georgia trails. During the shoot, his son tagged along and served as hype man as we rode through the creeks for the perfect picture.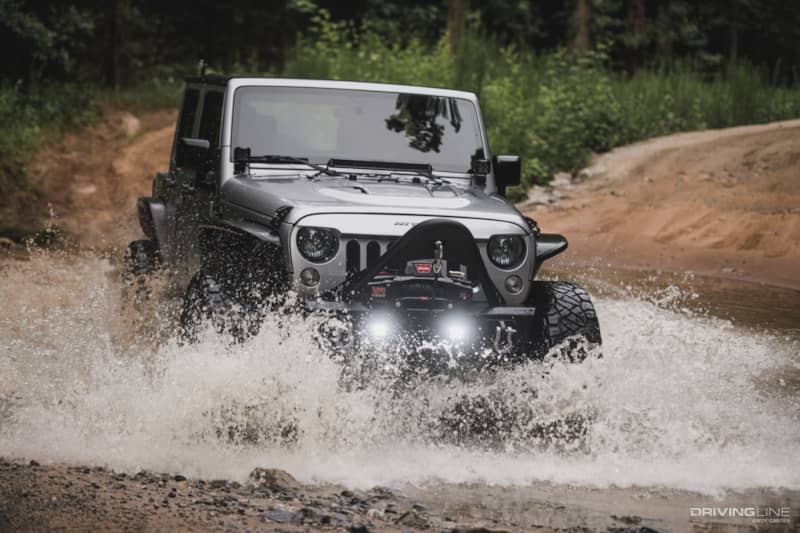 At first sight, its obvious that this Jeep is something special. An EAG Stinger front bumper replaces the stock unit and houses a Warn VR Evo 10S Winch with synthetic rope to aid in any sticky situations that arise in the Georgia red clay.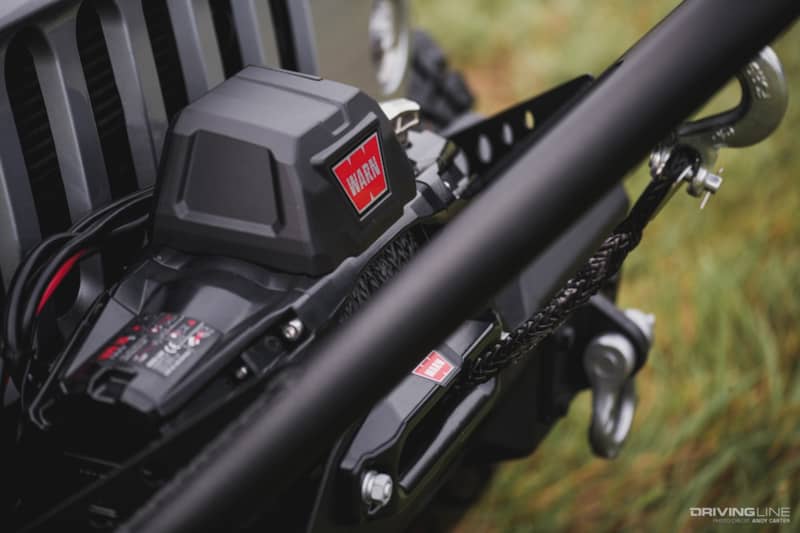 Poison Spyder flares and inner fenders make room for bigger tires while a Barricade metal rear bumper adds some grit to the rear. The theme of mods that provide both form and function together continues throughout.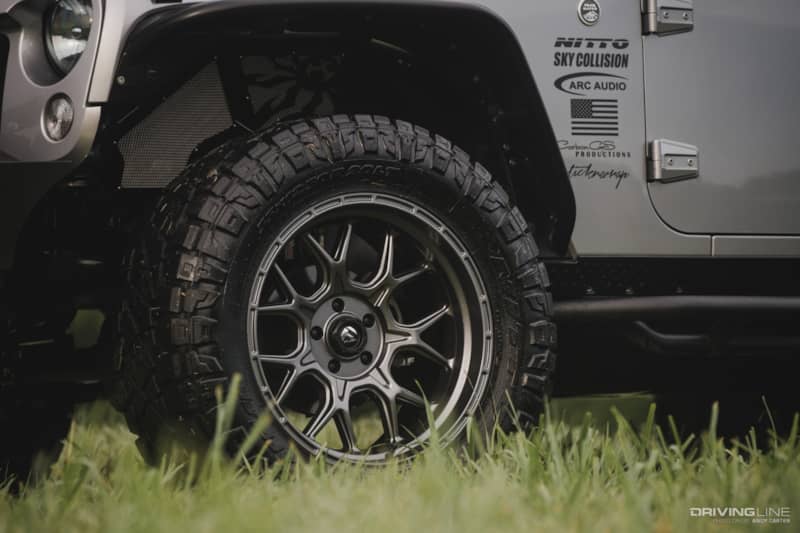 To lift this Wrangler, Josh turned to Tera Flex for a 2.5-inch lift, fortified by shocks and control arms. A Fox 2.0 ATS steering stabilizer that provides highly customizable and consistent damping of unwanted steering feedback.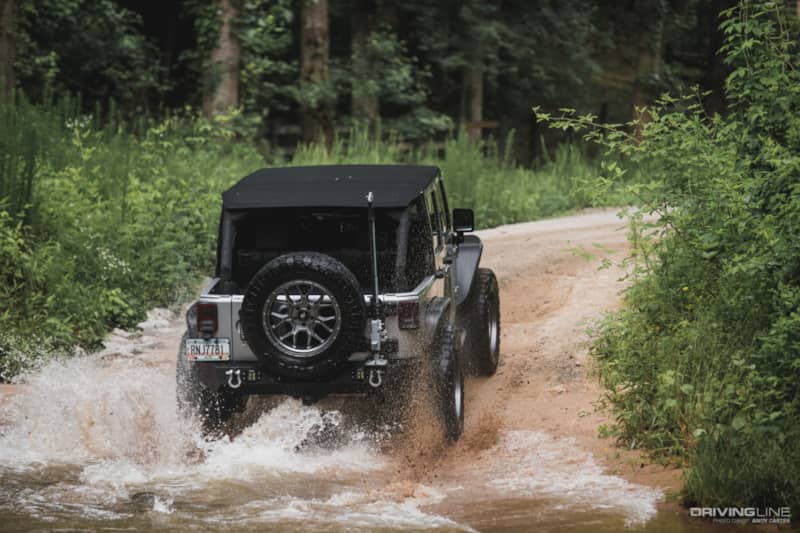 This lift allows for 35" (35x12.5x20) Nitto Ridge Grappler tires on the 20x10 Fuel wheels. The Ridge Grapplers are the perfect blend of off-road capability for family trips in the wilderness while maintaining a quiet ride on the highways during the week. A Smitty Built HD tire carrier holds a spare on the rear.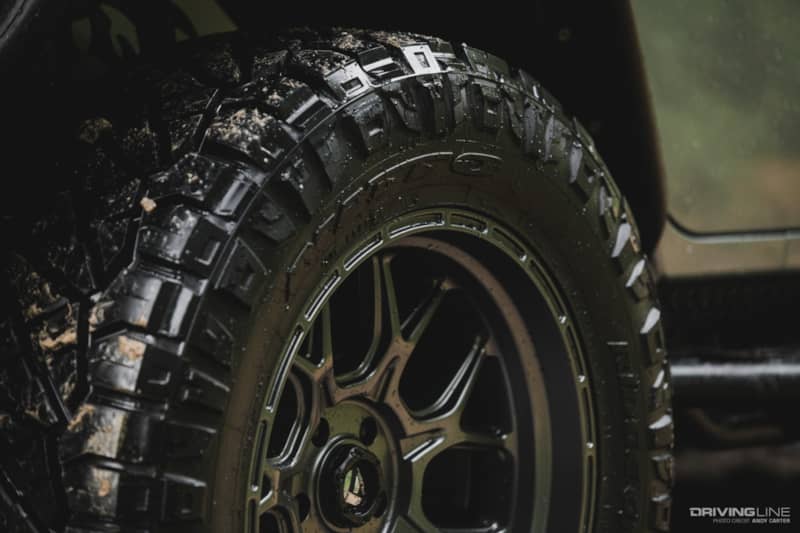 Wanting to balance on-road fun with trail-riding, the Wrangler received a full audio build featuring ARC components and a Kenwood head unit. Stinger electronics and sound deadening add an extra touch of quality.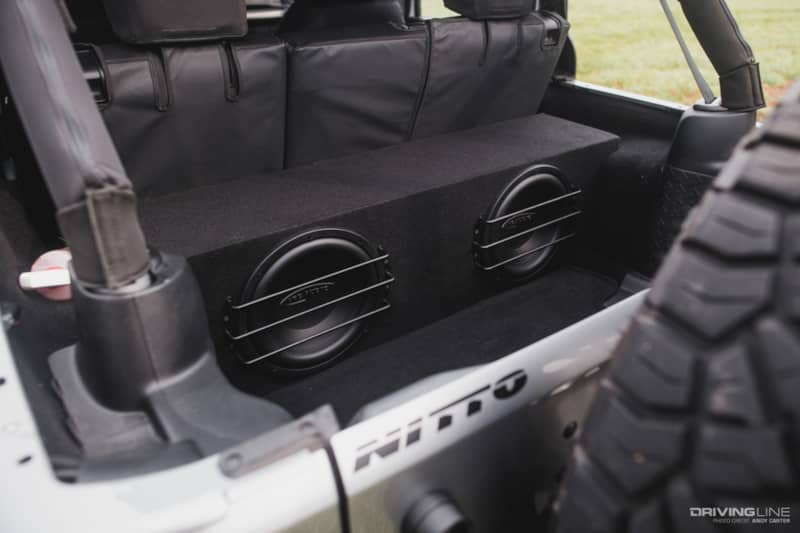 Until we see the 2021 Ford Bronco, the Jeep sits alone as the family four door off-road enthusiast vehicle. With a limitless aftermarket, it's up to owners to go as wild or mild as they desire or are able. For Josh, smashing through a creek time after time, while his son ask for more, the Wrangler is as good as it gets.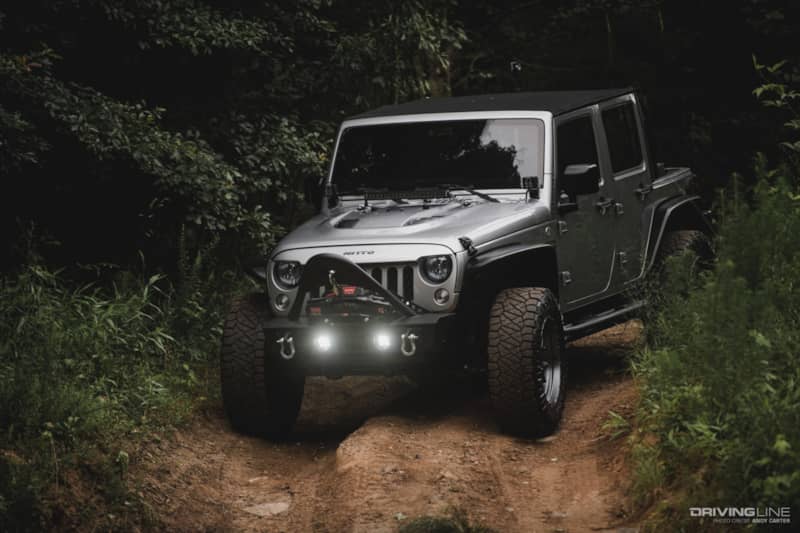 Ready to tackle some trails with the family? Check out our tire inspection tips before heading out!