American Hero: The 1.2 Million Dollar Ford GT Mk II Debuts at Goodwood
While most of us in America were busy celebrating the Fourth of July, Ford was across the pond in England for the Goodwood Festival of Speed, where it debuted a finely honed, track-only version of its halo car, known as the Ford GT Mk II. It takes everything that's great about the standard road-going Ford GT and gives it a hardcore edge.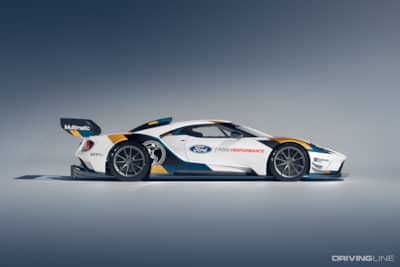 The Ford GT Mk II was designed for track use only, and was developed based on the experiences of Ford GT race teams in the FIA WEC and the IMSA series over the past few years. But unlike those race cars that were built specifically to class guidelines, the GT Mk II was free of restrictions and rules.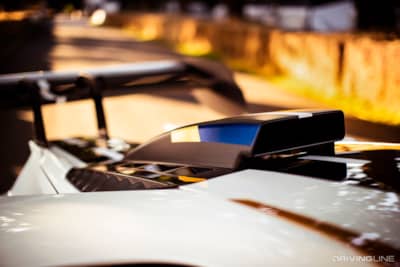 For starters, this means the 3.5L twin turbocharged EcoBoost V6 is able to make more power—700hp to be exact. That's 200 more horsepower than Ford GT race cars and over 50 more than the road-going GT. There are also some cooling upgrades to help cope with track abuse.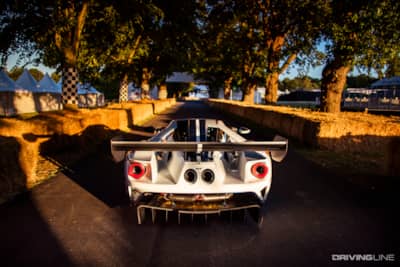 The GT MkII also gets a more aggressive aerodynamic treatment, including a new front splitter, rear diffuser and a larger dual element rear wing. Ford says the result is a 400-percent improvement in downforce when compared to the Ford GT street car.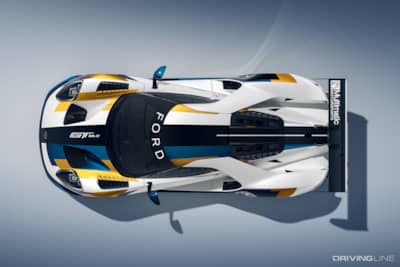 One of the most notable features of the regular Ford GT is its adjustable ride height and multiple drive modes, but for the GT Mk II all of that has been removed for a more simplified and track-focused five-way DSSV shock setup with a fixed ride height. Ridding the car of aforementioned electronic components also trimmed the GT Mk II's weight by more than 200 pounds.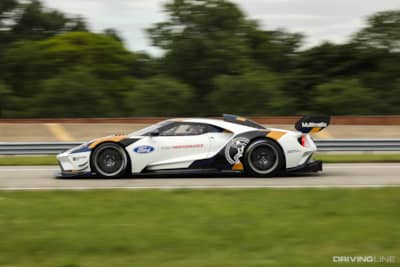 Inside, the GT Mk II all about track days with a Sparco racing seat, six-point harness and a MoTeC data logging system. A passenger seat is optional.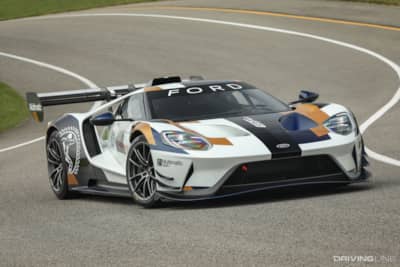 With its low production numbers and "relatively" low price, the Ford GT road car has always been seen as a hot commodity. So much so, that potential owners need to apply to purchase. But with a price of 1.2 million dollars, the GT Mk II comes in at around three times the price of the regular Ford GT.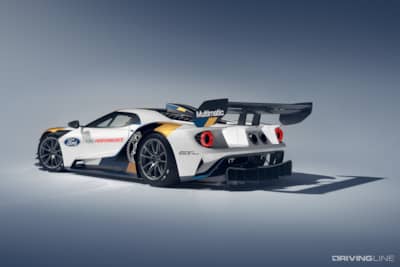 Still, with only 45 examples planned for production, we imagine demand will be quite high. Whether those cars actually show up at the track or sit in people's collections is another question altogether.