A Four-Cylinder Supra? Toyota Says It's Coming
Last weekend Toyota brought out a camouflaged prototype version of the long-awaited A90 Supra to the Goodwood Festival of Speed, and media and fans alike were trying to learn everything they could about the upcoming car. One representative from Road & Track got a chance to talk to chief engineer Tetsuya Tada, who confirmed rumors that there will be four-cylinder version of the new Supra available alongside the six-cylinder version.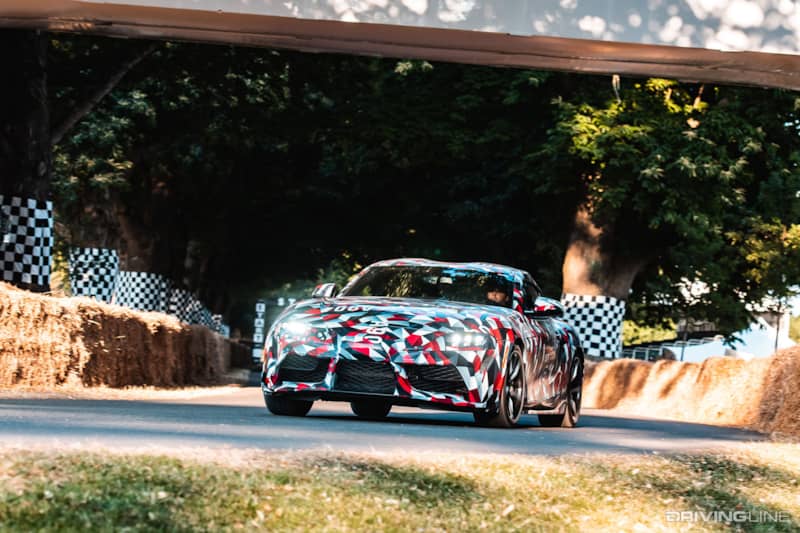 Info suggests the four-cylinder Supra will make 262hp from its BMW-sourced 2.0L turbo engine, down from a rumored 335hp for the six-cylinder variant. Naturally, the lower-powered car will be cheaper and also deliver improved balance, with less weight over the nose.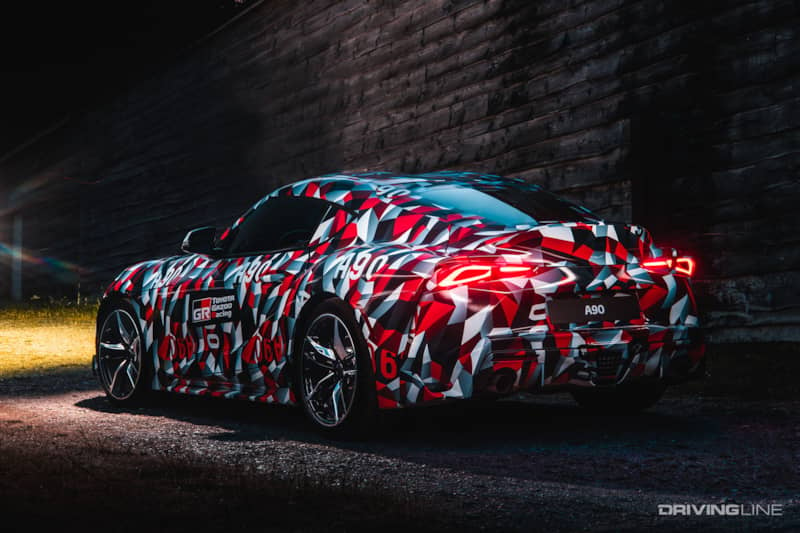 While the idea of a Supra with a four cylinder engine might sound strange, for its first two generations the Supra was simply a Toyota Celica with a longer nose and a straight six instead of the usual four-cylinder. We doubt the new four cylinder A90 will wear the "Celica" name.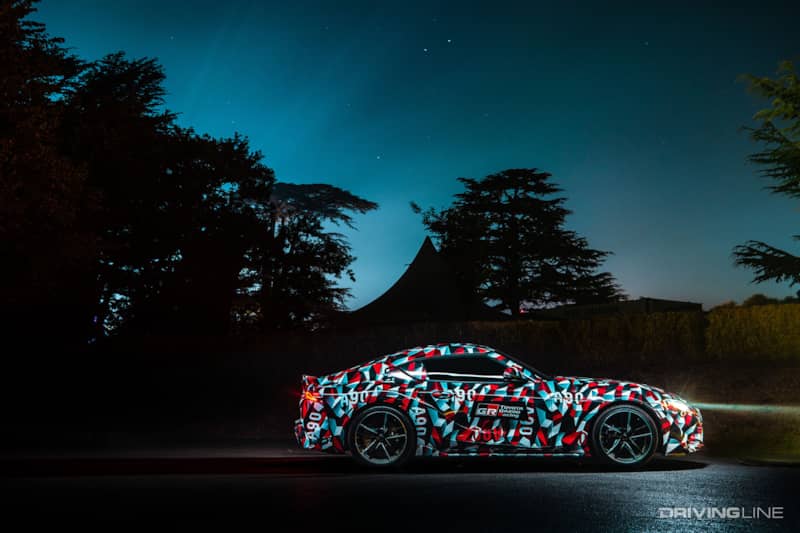 Tada even went as far as to declare the four cylinder Supra as the choice for those who plan to swap out the engine for something like a 2JZ. We guess it will only be a matter of time before someone is rolling around with a single turbo 2JZ A90.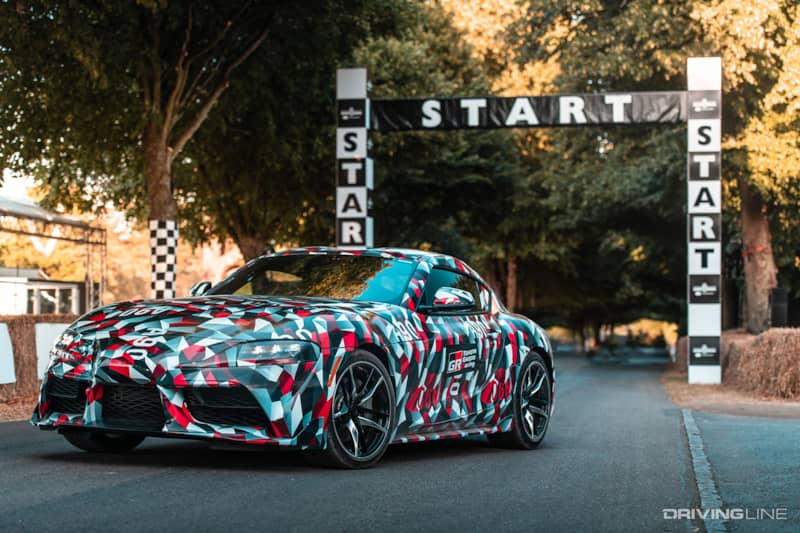 Whether it's the six cylinder or the newly confirmed four cylinder model, the biggest thing we don't know is how much they will cost. At any rate, there's no reason to think that having a more basic, more affordable model available is a bad thing, especially if the chassis is as good as it's rumored to be. Like everyone else, we'll just be here waiting for Toyota to spill all the info and show the final car.
Goodwood isn't the only place to see the Supra. It's also coming to NASCAR.