Anatomy of a Winning Tire: How Trail Grapplers Conquer the World's Toughest Terrain at KOH
There's no other sport that demands so much out of a tire than off-road racing. Whether you're racing or wheeling off-road recreationally, you want to be sure you can trust your tires to get you where you want to go… and back safely. At the 2016 King of The Hammers, widely known as the toughest one-day off-road race on Earth, Erik Miller powered through the desert and rocks for over seven and a half hours until finally coming through the finish line first. Three other Nitto Tire teammates joined him in the Top 5 finishers running on Nitto Trail Grapplers. Find out what gives this tire the competitive edge on this grueling terrain as we head into KOH 2017:
Tread Pattern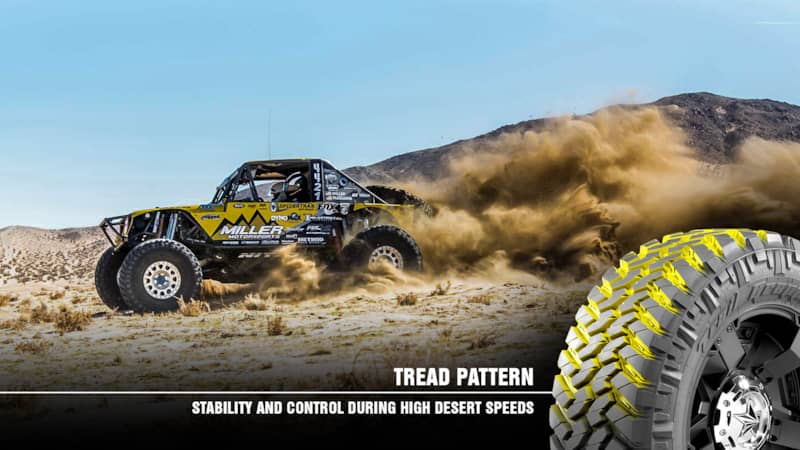 The position and tremendous tread depth of the center lugs in accordance to the outer tread allow the tire to stay firmly planted at high speeds in the desert. This is critical in off-road race cars that frequently hit triple-digit speeds. The tread pattern not only provides the stability to keep the cars tracking straight at speed, but also work to ensure increased cornering grip while cutting through the fast-pace desert trails.
Uniformity
No other M/T has the uniformity of the Trail Grappler. Not only will your tire shop workers be impressed by how balanced these tires are from the start, but out during King of The Hammers, you'll get more horsepower translated to the ground, less strain on other vehicle components and a smoother ride, resulting in less driver fatigue.
Leading Edges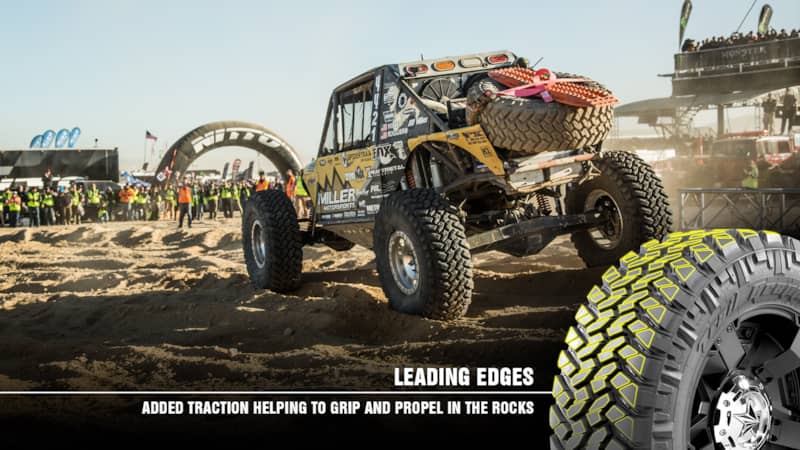 As a comprehensive mud-terrain radial, each lug of the Trail Grappler is fit with well-defined leading edges. This proven tread design works to aid in traction both on-road and off. In rocky desert conditions, like Johnson Valley's notorious Hammer trails, the wide variety of leading edges allow the tire to grip and propel the vehicle with great ease. 
Sidewall Strength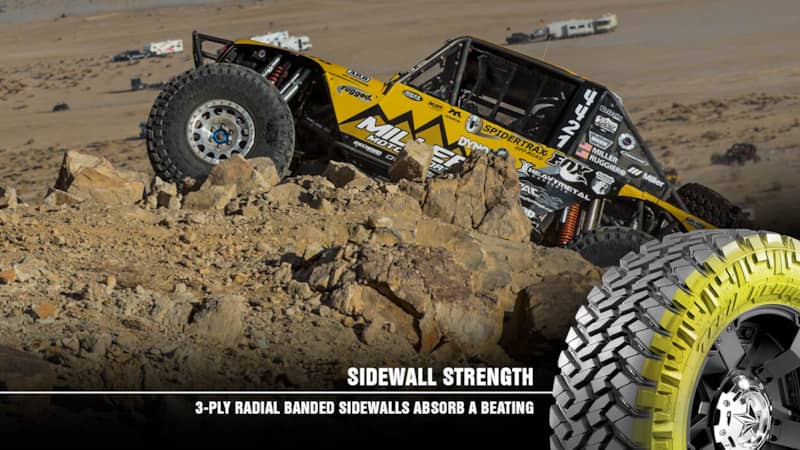 Just as durable as the Trail Grappler's tread are its 3-ply radial-banded sidewalls. Even at the low tire pressures many racers run for the race, the sidewalls are designed to absorb and deflect incoming terrain. When it comes to sidewall strength, it doesn't get any stronger than the Trail Grappler — a fact that has been proven time and time again by KOH competitors and champions.
Kickout Bars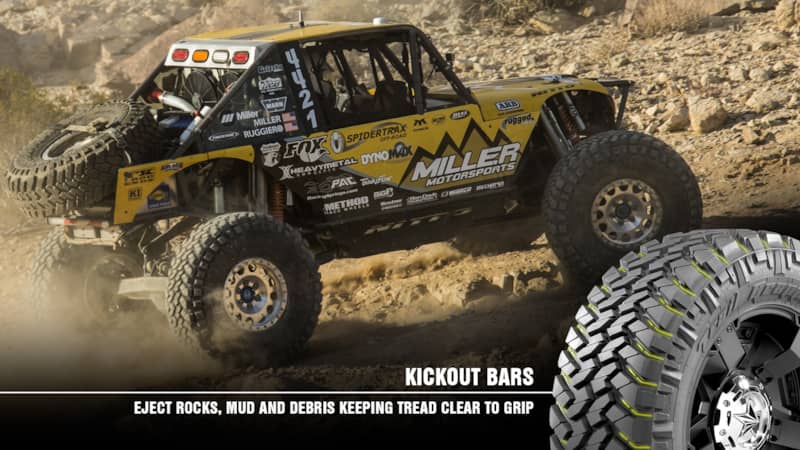 Running throughout the outer lugs are kickout bars designed to eject debris that may get lodged in-between the tread. While most effective in mud, they work equally as well in rocky terrain to keep the tread clear.
Sidewall Tread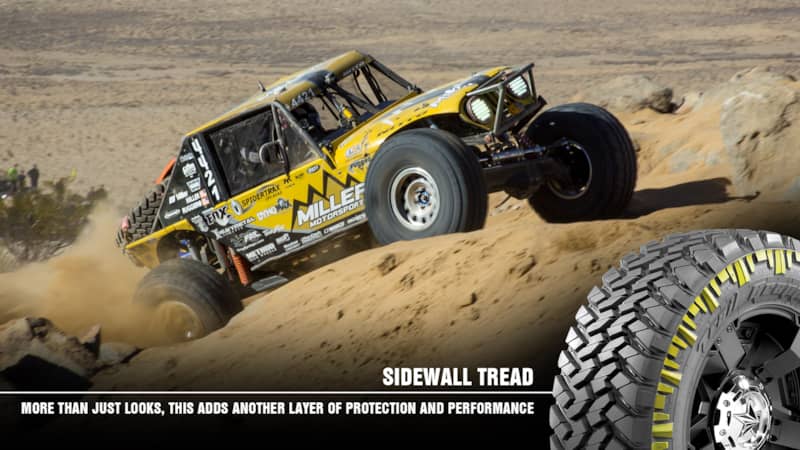 There's an element of style that's unique to the Trail Grappler, but did you know that sidewall design can help you keep moving in the dirt? When aired down and in spots that traction is at a minimum, the extra-pattern adds another layer of protection and performance to the tire. 
Find out available Trail Grappler sizes and more for your next off-road adventure at NittoTire.com.
Follow Driving Line's King of The Hammers' coverage at DrivingLine.com/KOH-2017.