Audi's Last Lap
Audi and the 24 Hours of Le Mans have become synonymous for nearly the past two decades. When the news leaked out in October that their endurance program was to end once this season was completed, the uproar that followed from the motorsport universe surprised no one. The German giant's time in the sport has been one of great success, and wins on track have been complimented by a rise in profits: Audi sales grew from 637,000 in 1999 to over 2 million units last year.
Diesel-Gate was the instant reaction from the "experts" as the reason for Audi's course of action, but there is much more to it than that. Marcus Schurig, who broke the story of Audi's departure to the world, agrees that there are many other factors in play that prompted Audi's decision to leave competition at the world's greatest race behind.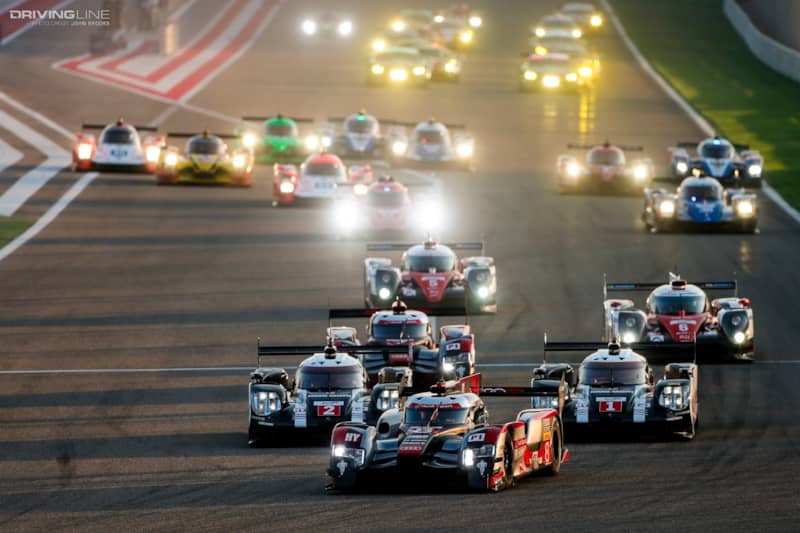 Yes, Volkswagen recently agreed to a settlement worth $14.7 billion with the U.S. authorities, just after a year since the Diesel-gate emissions scandal first hit the headlines. However, that news is positive, as it caps the liability of the VW Group in their most difficult of markets.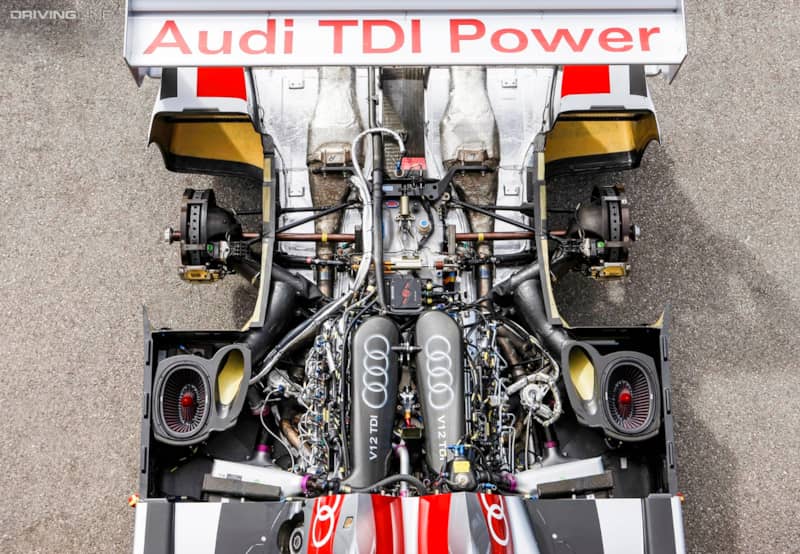 Yes, Volkswagen is to cut 30,000 jobs, roughly 5 percent of its global workforce of 624,000. However, this is more largely a result of the motor industry shifting away from traditional combustion engines than merely a cost-cutting technique. Changes in the way that personal transport is addressed for the next few decades, including autonomous cars and car-sharing, are also to be included in this root and branch reassessment of how VW conducts its business.
Sure, going racing in the manner that the VW Group has done since 2014 is not acceptable in the face of job cuts and the need to save money, except there was a strong likelihood that things would have changed regardless, Diesel-gate or no Diesel-gate. Let's consider a few of the signs leading to Audi's departure...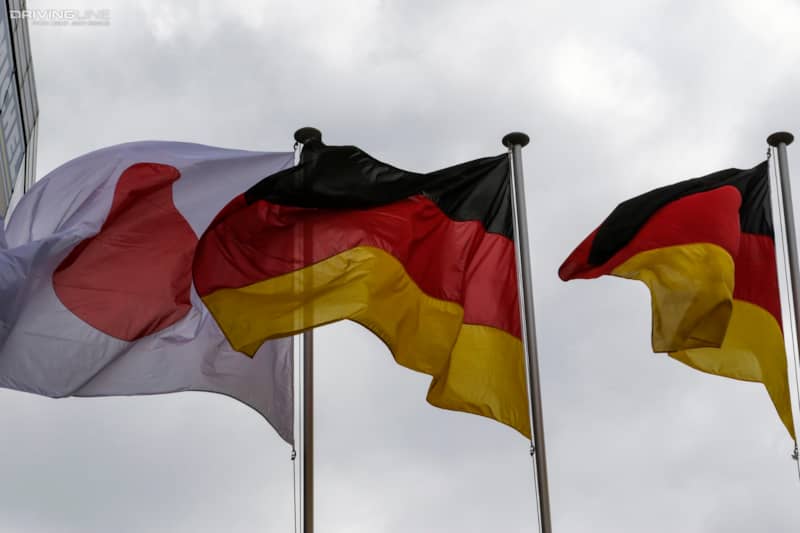 Porsche vs. Audi Means Someone's Spending Money to Lose
From the day that Porsche announced their return to the top class at Le Mans, having been absent since 1998, questions were raised at all levels about the Volkswagen Group's strategy of having two teams fighting in the same arena for the same glittering prize. Logically, Porsche would commit around €200 million per annum to win, and Audi would spend €200 million per annum to lose, or vice versa.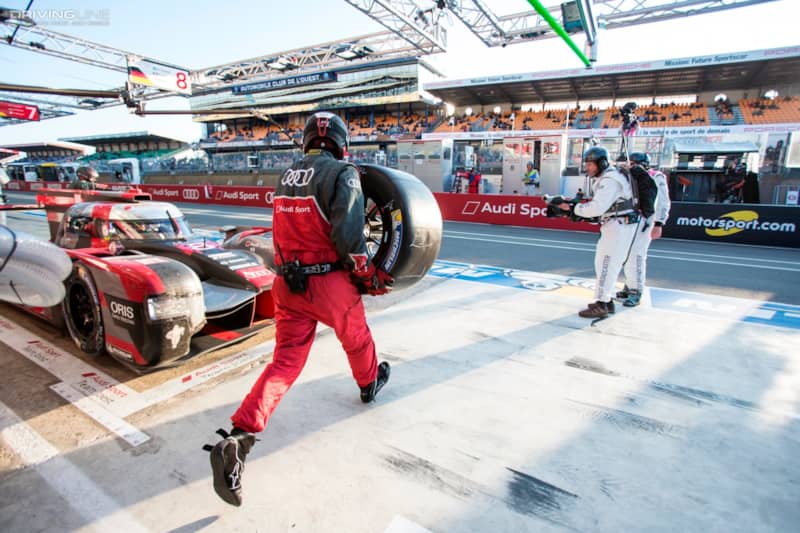 The current rules governing the FIA World Endurance Championship were written to promote the use and development of hybrid technology, a reflection of the direction the automotive world is moving: away from the tracks and onto the highway. However, this path is very expensive, and it is difficult to justify in marketing returns; the VW Group's long-term strategy never meant to have two brands in direct competition.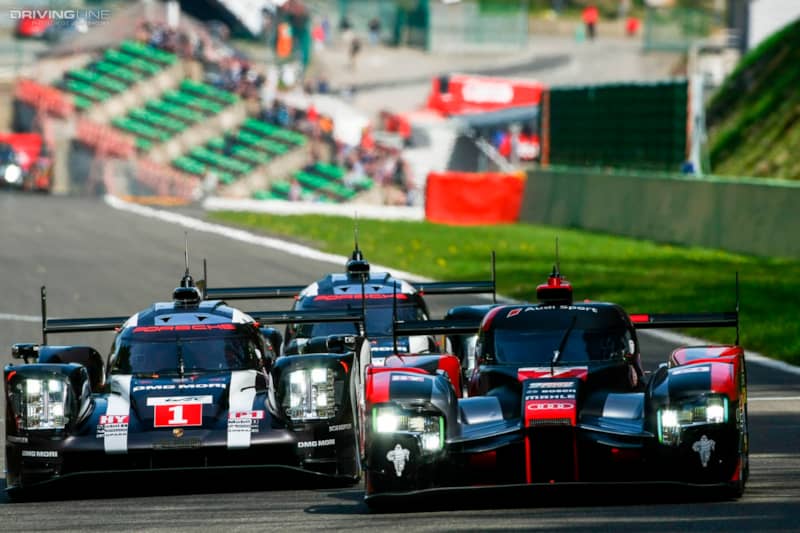 For the VW group, the logic ran along the lines of Porsche chasing a petrol engine solution and Audi continuing their very successful diesel power-plant introduced to competition back in 2006. Two centers of engineering excellence would, it was hoped, bring a fast-track solution to the issues faced by the motor industry.
Piëch No Longer Has the Power to Strongarm VW's Business Strategy in Racing
Not everyone in VW agreed with this strategy, but Ferdinand Piëch pushed it through. Piëch is the grandson of Ferdinand Porsche and still owns 10 percent of Porsche's shares. He was Chairman and CEO of the VW Group from 1993 until his enforced retirement, having reached 65 in 2002. Piëch remained Head of the Supervisory Board of the VW Group, that was ended by a coup orchestrated by VW CEO, Martin Winterkorn, forcing him to resign in 2015.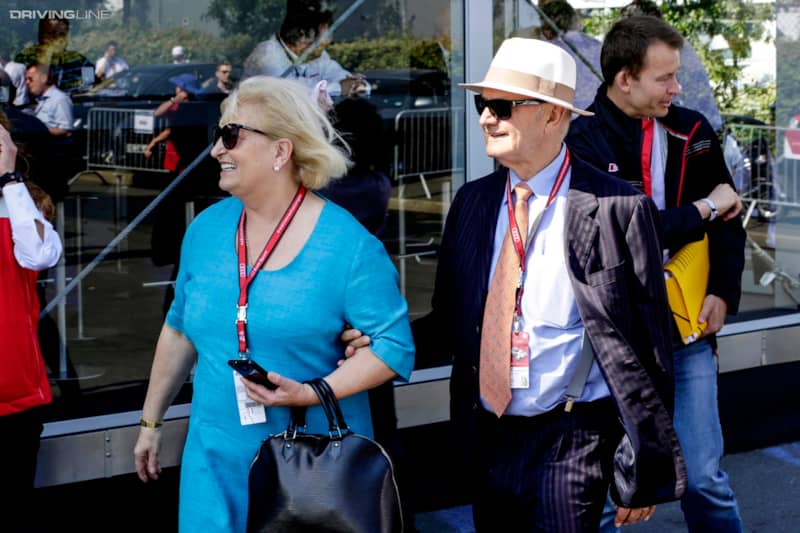 Piëch had a reputation for getting his own way and had seen off several challenges to his authority, most notably in the removal of Volkswagen CEO Bernd Pischetsrieder and Porsche CEO Wendelin Wiedeking. Piëch is credited with saving VW in 1993, but he was also responsible for some disasters. One of those was the VW Phaeton, which ran up a loss of almost $2.1 billion. Likewise, the Bugatti Veyron, also backed by Piëch, is estimated to have lost $6 million per car, so the production run of 450 units cost VW a whopping $2.7 billion.
With Piëch finally leaving the stage, there was no one to champion the two-brand strategy competing at Le Mans. So the decision was always going to come sooner than later.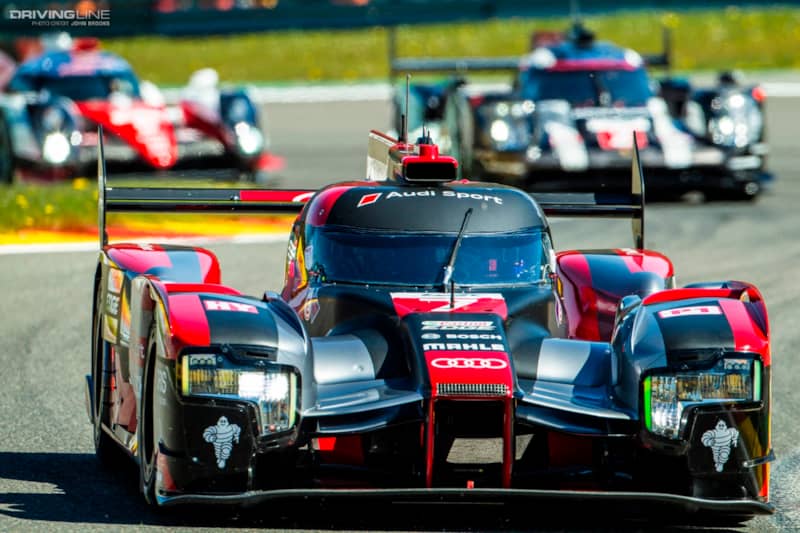 FIA's New Regulations Edge on Impossible for Diesel
Porsche beating Audi in 2015 and 2016 didn't advance Audi's case either. With 13 wins already at La Sarthe, Audi has little left to prove in that arena, but had been finding it more difficult and costly with the new regulations in effect.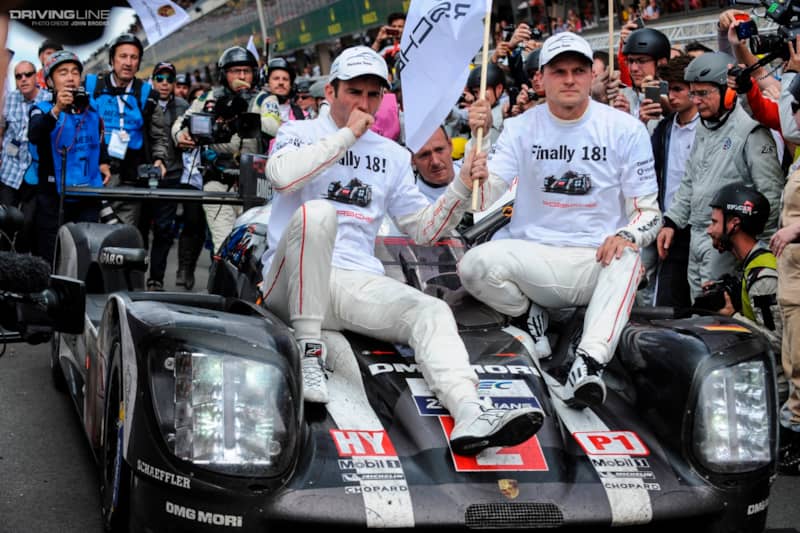 There was a proposal to go from 8 to 10 MJ of energy recovery, which would have proved very difficult for Audi to exploit. The diesel engine that runs in the R18 is bigger and heavier than the petrol units in the Toyota and Porsche. Despite there being some compensation for this in rules, the difficulties in packaging a second unit within the tight confines of the aerodynamic R18 would be almost insurmountable. Subsequent to Audi's withdrawal, this proposal has been dropped on cost grounds, as the ACO and FIA WEC are keen to attract back Peugeot and other, as yet unnamed, manufacturers.
The Glum Future of Diesel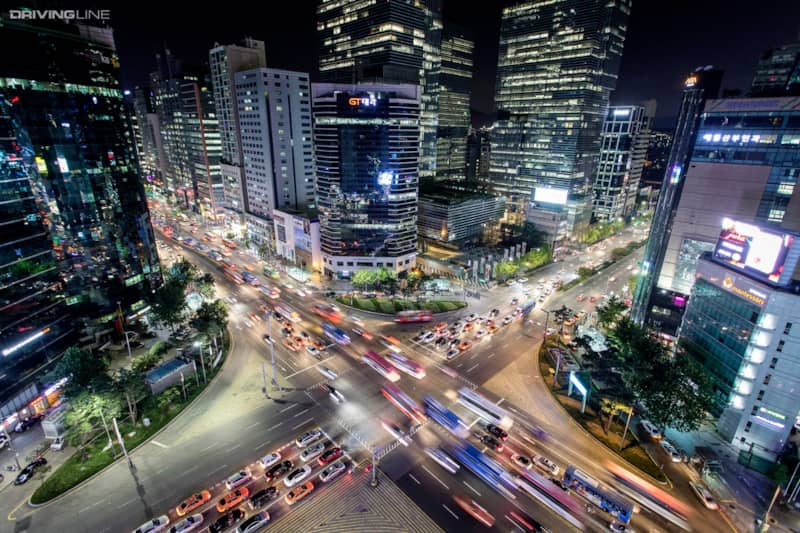 In the background, there are even more compelling reasons to stop racing at Le Mans than there are issues with the cars or the need to save money to pay for Diesel-Gate. Industry experts currently forecast that diesels will no longer be viable by 2024. Reason asks, "Why promote technology that is going to be dead soon?" No point in going for a petrol solution at Le Mans; Porsche is there already.
In support of the experts' forecast, an announcement was made last weekend that the cities of Paris, Athens, Madrid and Mexico City will ban diesel cars from 2025. Indeed, Athens has declared the ambition of ridding its streets completely of cars; the mayors promised to invest in green infrastructure, such as mass transit, bicycle lanes, and walking paths. Did anyone ask the public, who fund such extravagant adventures, whether they wished to return to the 1880's, before the arrival of the automobile? No? Thought not.
In 2015, Audi sold just over 2 million cars, with an increase on that figure forecast for the current year. Of those sales, 60 percent are diesel, so the scale of the problem that faces the brand is clear. Particularly in the light of politicians' ambitions, literally, a cloud hangs over the brand.
Audi Leaving Endurance Racing on a High Note
It is most appropriate that Audi signed off their years in the endurance world with an emphatic victory (one-two, in fact) in the 6 Hours of Bahrain. They have been at the top since their arrival at Sebring in 1999, beaten occasionally, but rarely down for long.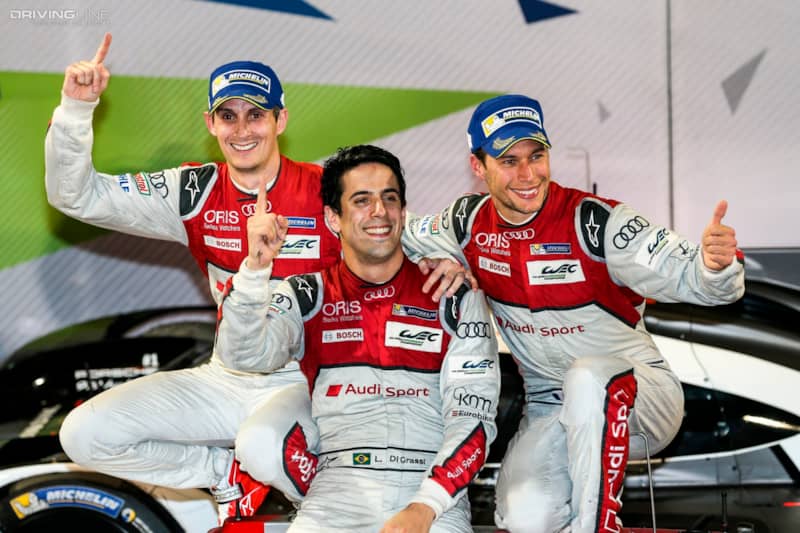 Audi has also enjoyed success in winning the FIA World Rallycross Championship titles, with Mattias Ekström being crowned Drivers Champion. This gets the brand into a non-traditional marketplace and represents proper value for the budget.
On the customer racing front, the R8 LMS Ultra goes from strength to strength with over 200 examples of the racer sold. To round off a successful year, Laurens Vanthoor was crowned 2016 FIA GT World Cup Champion. Mind you, he finished the race with his R8 upside down at Mandarin Corner in Macau, as bizarre a result as I can remember.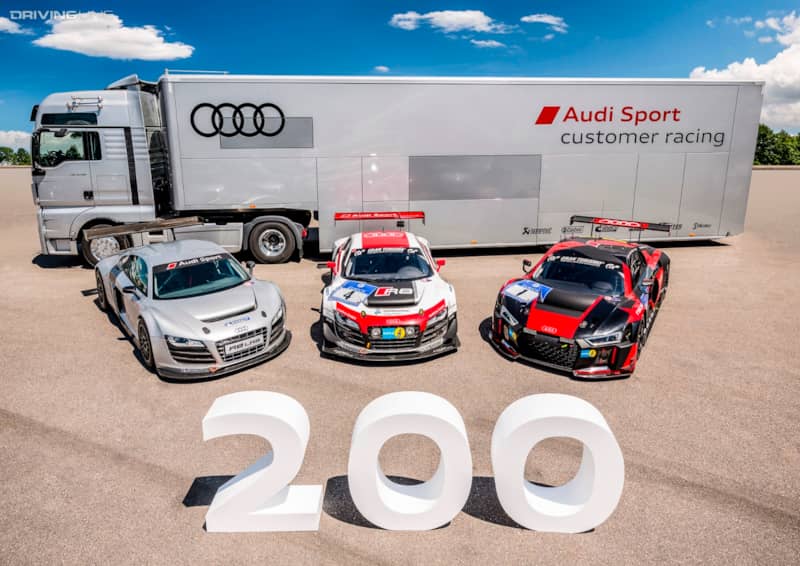 There is also the question of why Audi continues with its DTM program. Whereas the endurance racing campaign had real technical relevance — the introduction of FSI direct injection in 2001, to the advances in diesel engines since 2006 and lately the rapid development in hybrid and associated technology — DTM on the other hand is a marketing circus that brings no new technology to the table. Surely it was a logical case for scrapping that as well.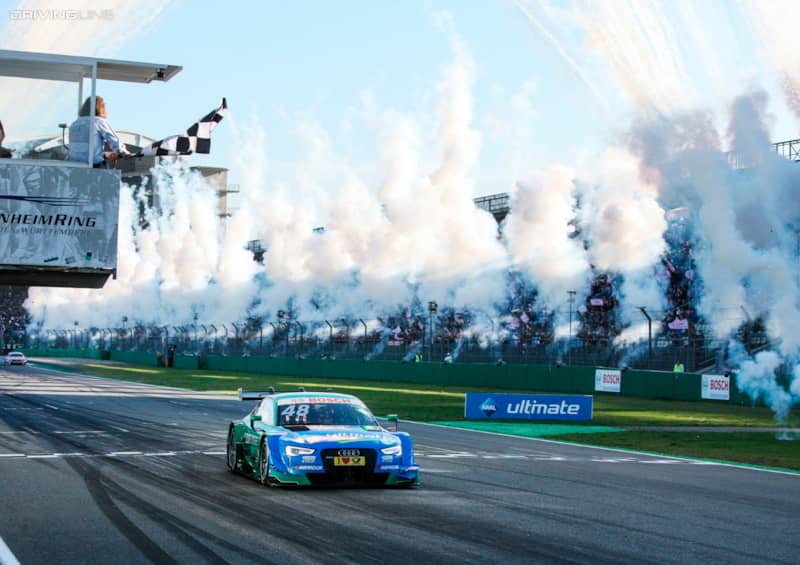 Volkswagen itself has pulled in its horns with the cessation of its World Rally Championship program, another big ticket item that has become a victim of its own success; for the past three years it has won all the titles.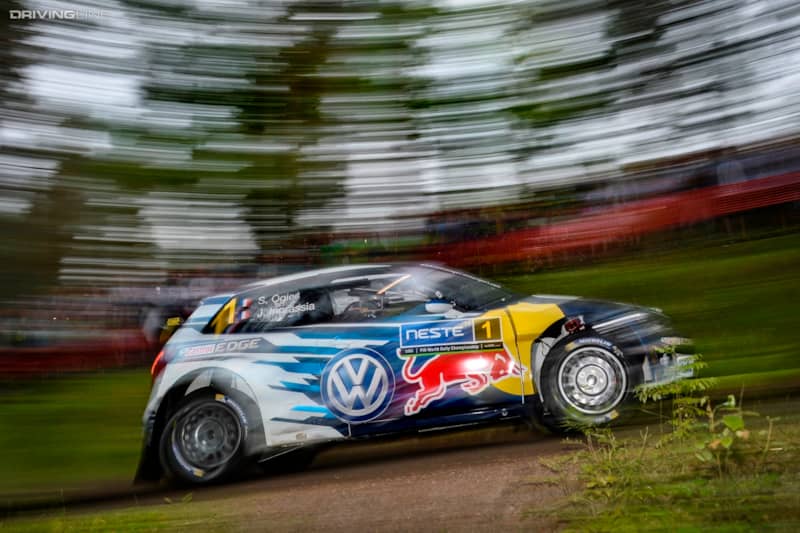 Audi to Continue Their Racing Program via Formula E Series
Audi has attempted to cover their retreat by using the fig-leaf of participation in the all-electric Formula E series. Little is gained in an engineering sense by this, compared with the LM P1 program. The components are all from one supplier, and technical development is prohibited in many areas. However, Formula E is much, much cheaper than a Le Mans campaign, and the races are held in city centers at attractive places such as Hong Kong, Paris, Berlin and New York. When money is the bottom line for a brand, we are all required to signal virtue.