Man vs. Machine: The Cars of Iron Man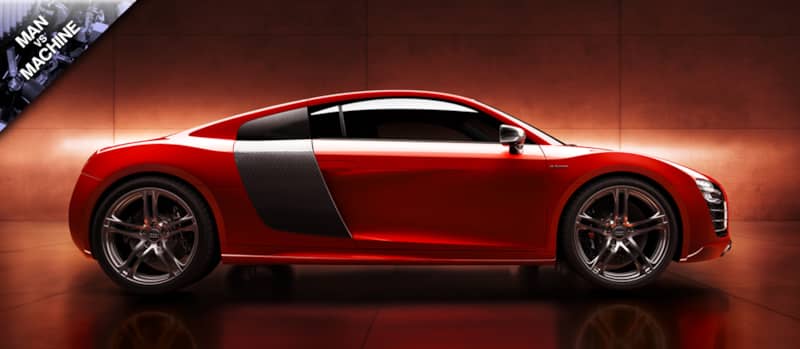 What kind of Supercar would you choose if you were a single, billionaire entrepreneur who fights crime? Batman uses a Lamborghini when he's Bruce Wayne  - and when not in his Suit of Armor as Iron Man, Tony Stark's transport choice is an Audi R8. Both a man and a machine, Tony Stark depends upon his machines to elevate him to superhero status in his quest to protect the world.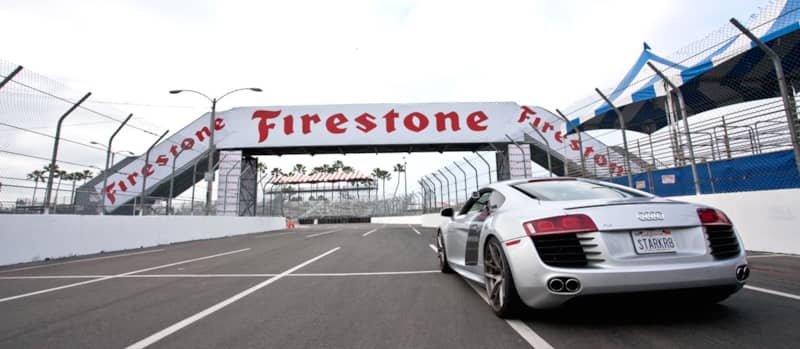 The R8 is Audi's flagship vehicle – an engineering masterpiece with an Aluminum Monoque Frame, Audi's trademark Quattro all wheel drive system and technology developed from the 5 time winning 24 hours of LeMan's R8 prototype racecar.
The sculptured aluminum body panels reminded the producers of Iron Man's armor, LED daytime lights similar to Iron Man's eyes, a visible engine compartment – similar to the Stark reactor and trick lighting all tie in well to the Iron Man theme. "This is a strategic collaboration for us," said Loren Angelo, a marketing executive with Audi of America. "Similar to the position of the R8 as an innovation leader, Iron Man's character consistently evolved throughout the trilogy as he masterminds new trends." The original Iron Man movie, released in 2008 brought with it the introduction of the Audi R8. Painted in Ice silver with contrasting signature black carbon fiber sideblades, the "original" Iron Man R8 saw the most screen time of all 3 movies. The movie car was specially modified to have the engine bay constantly lit while driving (giving it much more presence in the scenes, but would not be street legal) and was known as "Stark 4" – its custom license plate.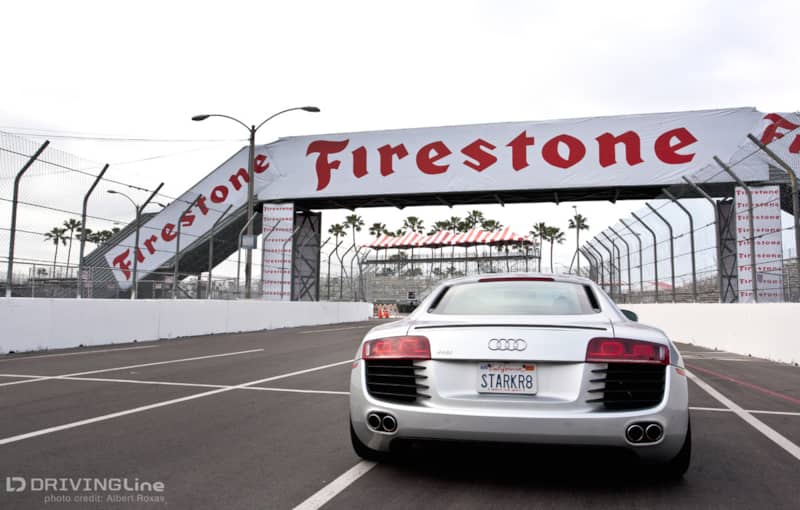 A testament to the engineering of the vehicle, the final fight sequence has a scene missing because they could not "flip" the car. Despite having a seasoned stunt crew utilizing a combination of high speed, ramp and cables, the R8 would only skid and not flip over itself.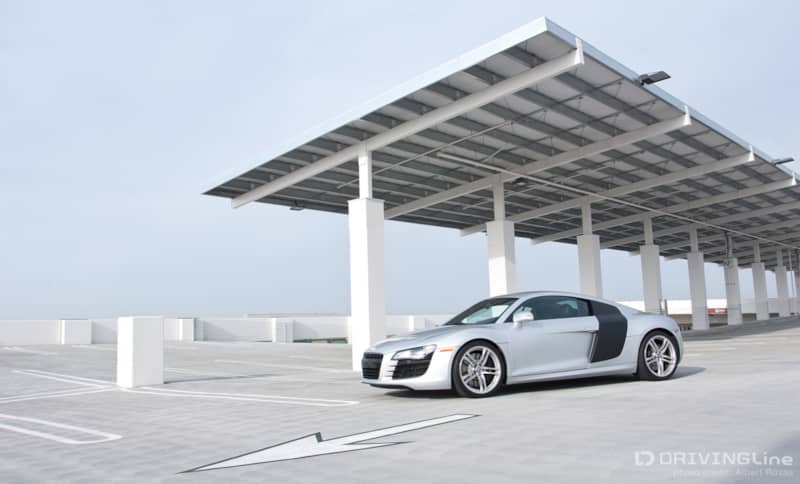 Another scene missing in the movie is Iron Man peeling open the roofline like a can opener. After several broken cables and hydraulics, they could not get the roofline to peel cleanly so they opted out of this scene as well.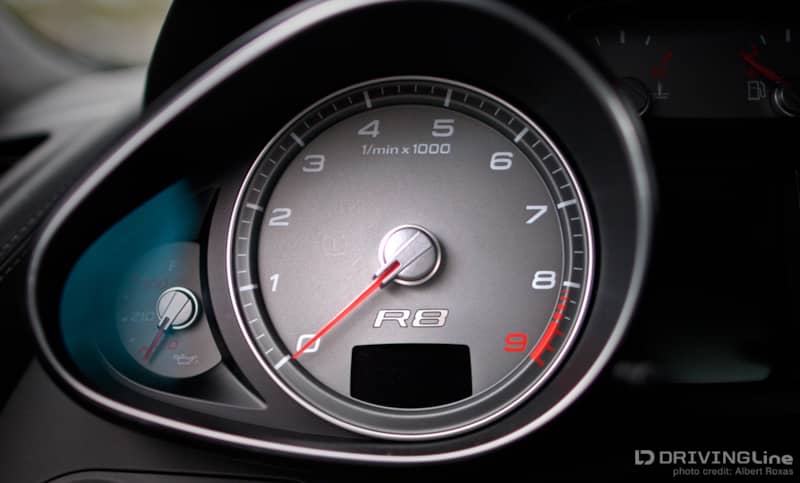 Iron Man 2, released in 2010 featured the R8 Spyder V10, a convertible version of the R8. Wearing a premium paint color known as Suzuka Grey (appears more white than grey to the eye) this vehicle wore the "Stark 11" plate frame. This go around a Spyder was supposedly needed to accommodate the panels for new element that Stark found that ended up saving his life.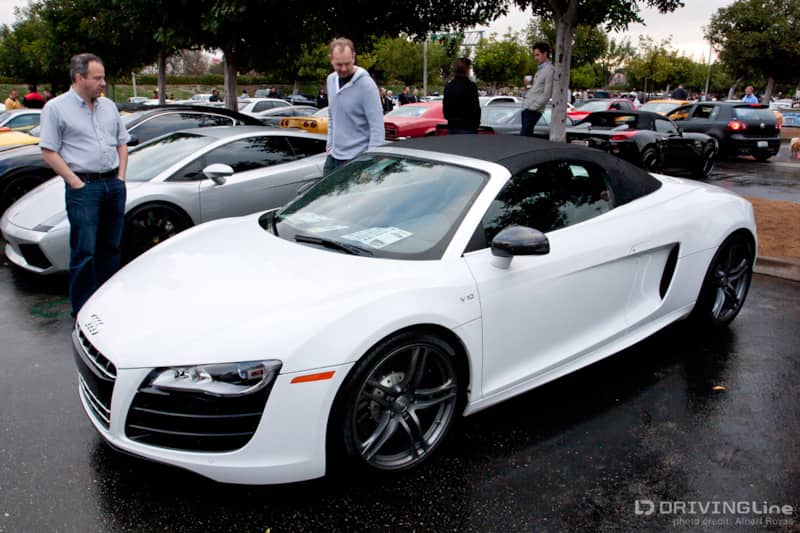 In the latest release - Iron Man 3, Tony Stark has gone "green", with Audi providing both a White Etron and Red Etron, an R8 based electric supercar. With a Nurburgring lap time of 8:09.099 minutes, the R8 e-tron has just become the fastest production vehicle with an electric drive system. There is a noticeble exhaust growl missing upon quick exits from Press and at the end of the movie. Although the Etron is currently not listed for production, rumor has it that a run of 20-30 cars may be produced.  These cars were listed as Stark 16 & 17 on their respective license plates.

**SPOILER ALERT**  I was very surprised that Audi was willing to show a vehicle getting destroyed – most manufactures prefer to see their cars in positive light.

Shown below is the Nitto Tires R8 GT, which aside from the motor shares similar Aero with the E-Tron – not to mention it's Red!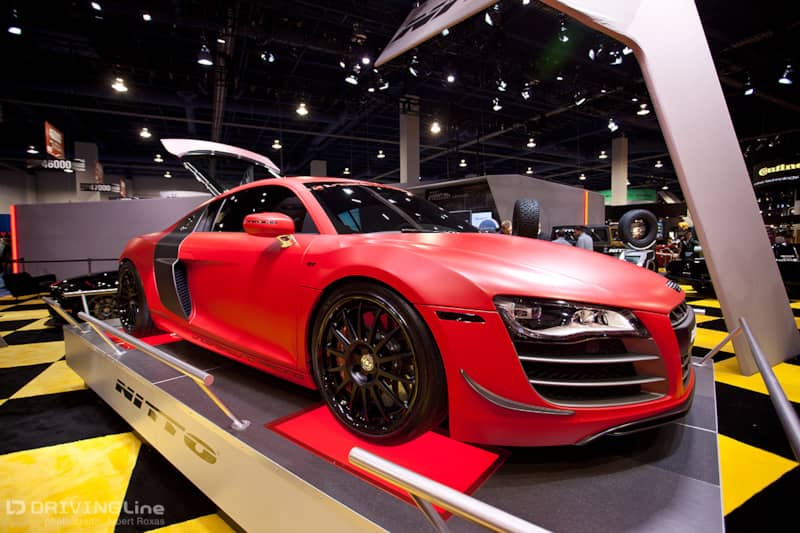 Although there was not an abundant amount of screen time in each movie, Audi has integrated themselves well within each film from a product placement standpoint.  Aside from Tony Stark's R8 personal daily transportation, the following Audi's also make an appearance in the Iron Man series:
Audi S5 – Pepper Pott's personal car in the original Iron Man
Audi Q5 – Driven by a family that has to be saved in the original Iron Man
Audi A5 -  Chauffeured by Happy (Iron Man's friend) – Both Pepper and Black Widow are seen in this car in Iron Man 2.
Audi S7 – Peppers Pott's Personal Car for Iron Man 3
Audi A8 – "Borrowed" by Tony Stark to travel across the country.
Most Superheroes don't need to drive cars - they fly. For Superheroes born without superpowers, a vehicle is usually needed to help fight crime or save the world. What better mode of transport for a superhero than a Supercar?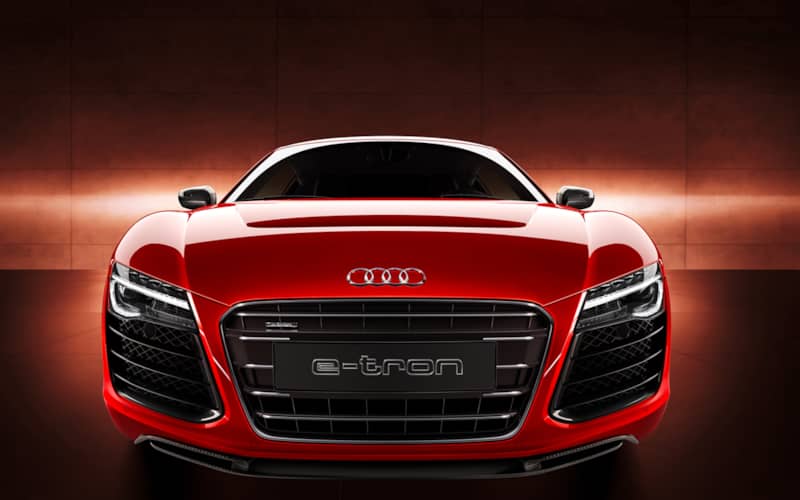 Photo courtesy of Audi USA/Iron Man.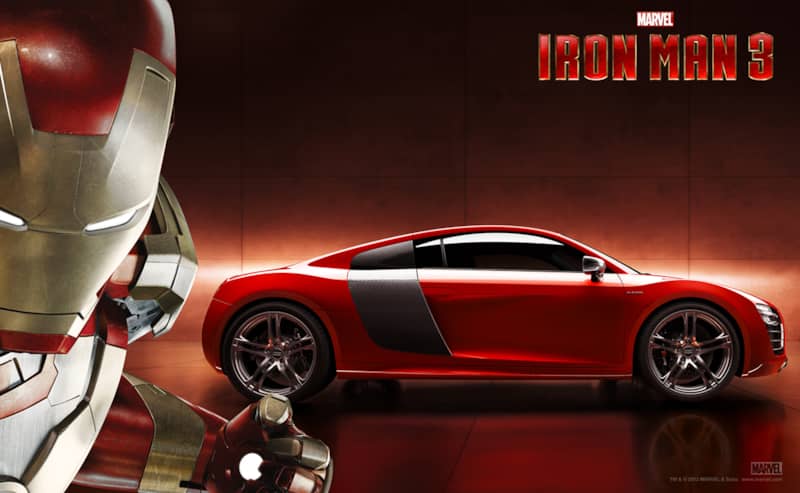 Photo courtesy of Audi USA/Iron Man. Head over to Audi's Iron Man site to view a behind the scenes, download wallpaper pics, and get more info on the technology behind the E-tron!
Read more Man vs. Machine article from Driving Line here: