AWD Turbo vs RWD NA: The Affordable Enthusiast Car Battle Between the Subaru BRZ and Subaru WRX
While there's a strong argument to be made that today's performance cars are as good as they've ever been, one area where there are decidedly fewer offerings is in the affordable performance car segment.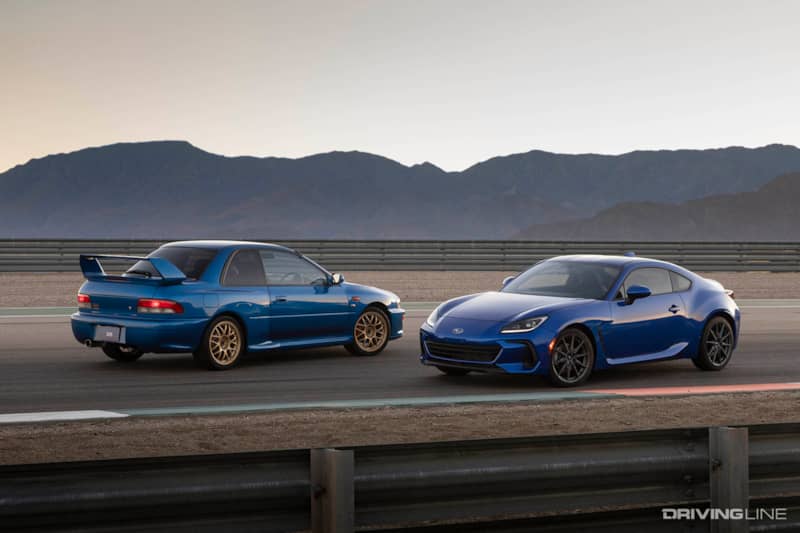 In today's market, it's rare to find any brand-new enthusiast-oriented car with a starting price around or below $30,000—yet Subaru currently offers two of them. And they both have standard manual transmissions.
Those cars are the BRZ and WRX. Two vehicles that share a fair amount of DNA, have MSRPs within a grand or two of each other, but also do very different things.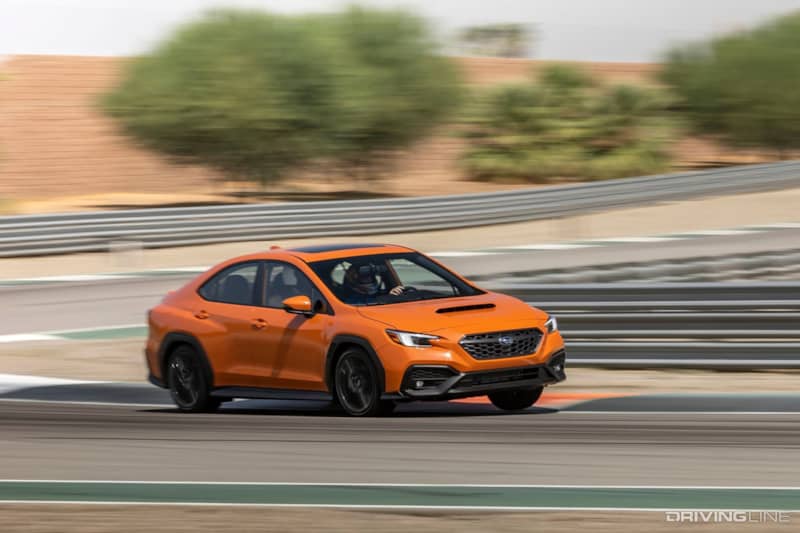 They might not be direct competitors, but there's a fair number of enthusiasts out there actively shopping these two Subarus when looking for a new vehicle.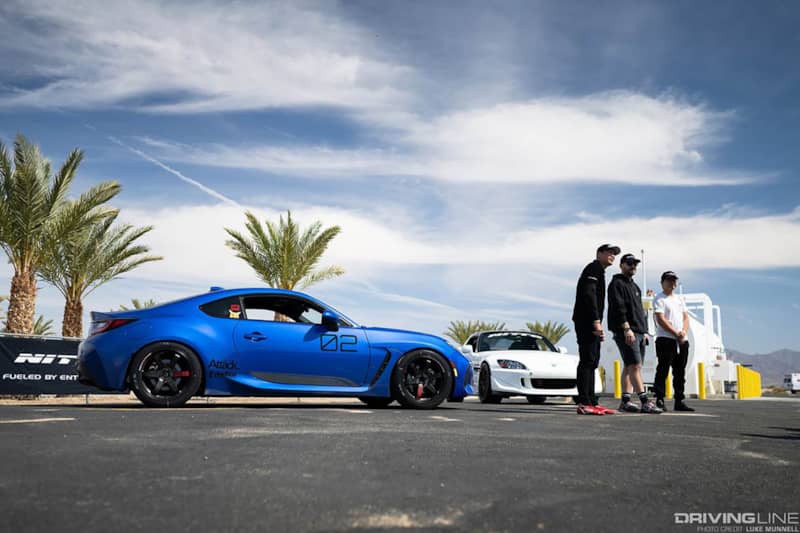 So let's compare the two and see if we can find the ideal choice.
The Basics
Fully redesigned for the 2022 model year, the WRX is a four-door sedan that packs Subaru's signature symmetrical AWD system.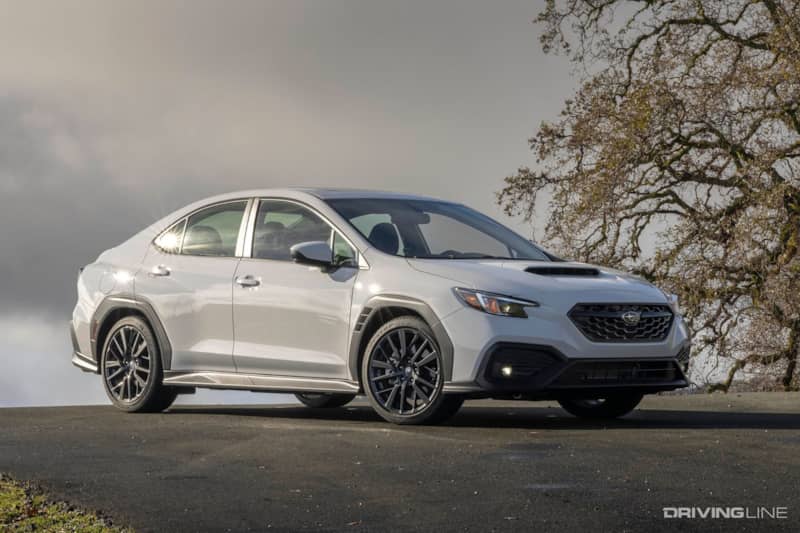 Turbo power has always been the draw of the WRX, and this latest iteration is powered by a boosted 2.4L boxer four-cylinder engine that makes 271 horsepower and 258 pound-feet of torque.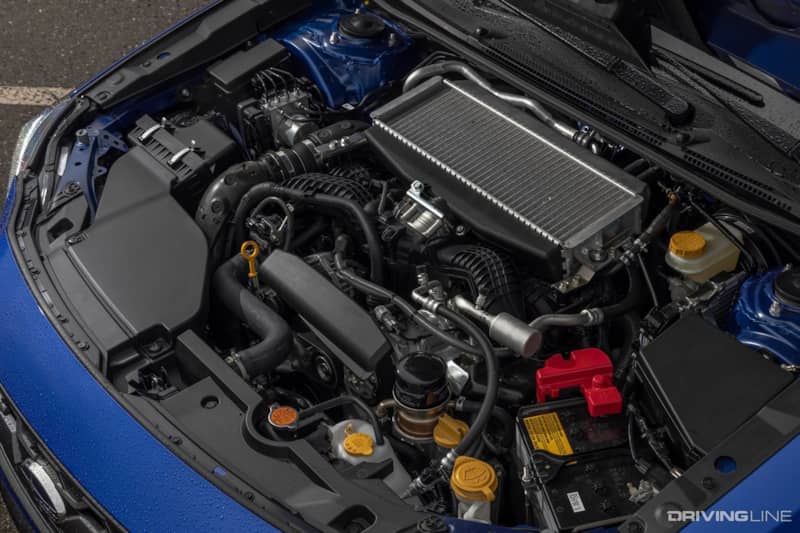 The BRZ, meanwhile, is a two-door sports coupe (co-developed with Toyota) and is the only vehicle in the Subaru lineup that does not have AWD.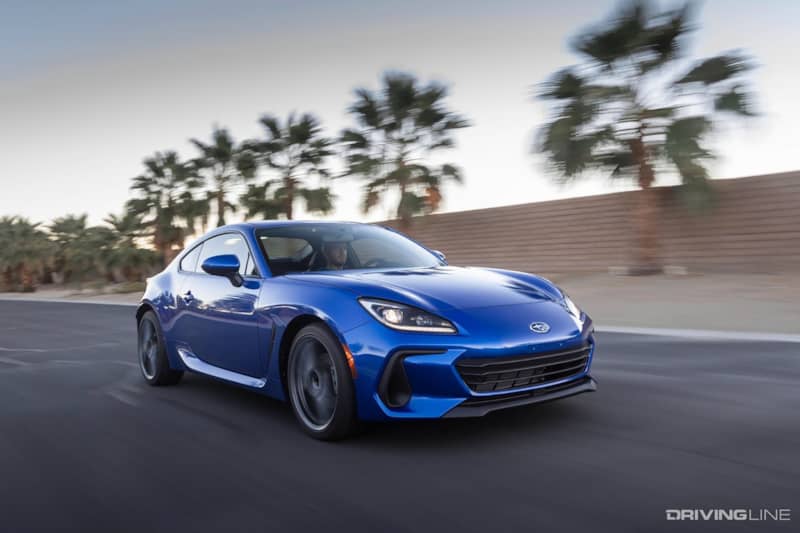 The BRZ's rear wheels are also driven by a 2.4L boxer engine from the same family as the WRX's engine, but there's no turbocharger here. Instead, the BRZ's 2.4 has been tuned for naturally aspirated power and response. Its 228 horsepower and 184 pound-feet of torque are both significant improvements over the first generation 2.0 liter BRZ.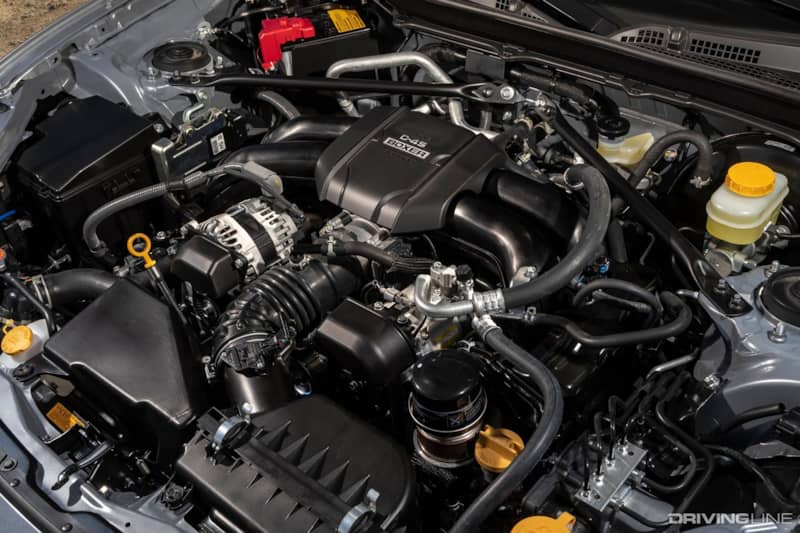 Most importantly. both cars come standard with a six-speed manual transmission, and frankly, that's the way you should buy one. You can get both with an automatic (a CVT on The WRX and a six-speed auto on the BRZ) but that will add to the price and detract from the performance and fun factor.
Price & Performance
Value is where both these cars shine, and in a world of ever-escalating new car prices, both remain quite attainable by enthusiast car standards.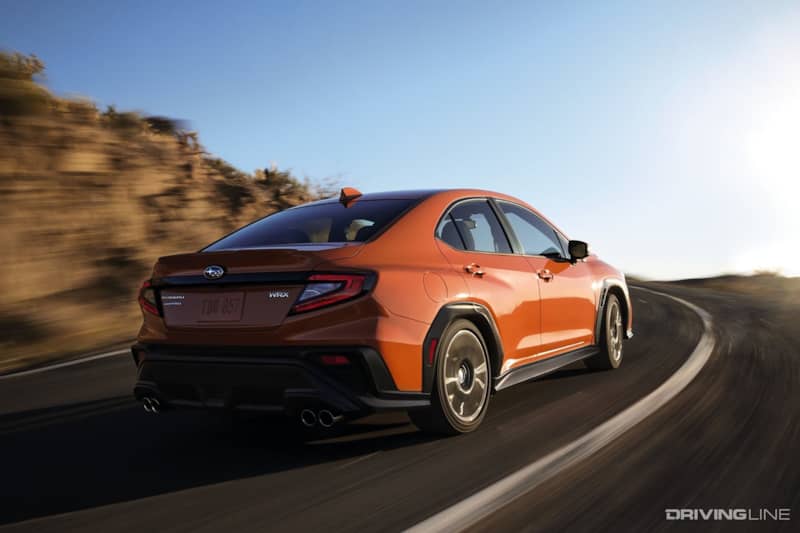 When equipped with the six-speed manual, the WRX has a base price of $31,625, climbing up to $38,515 for a Limited model. The top-of-the-line WRX GT is even more expensive, but it's automatic-only.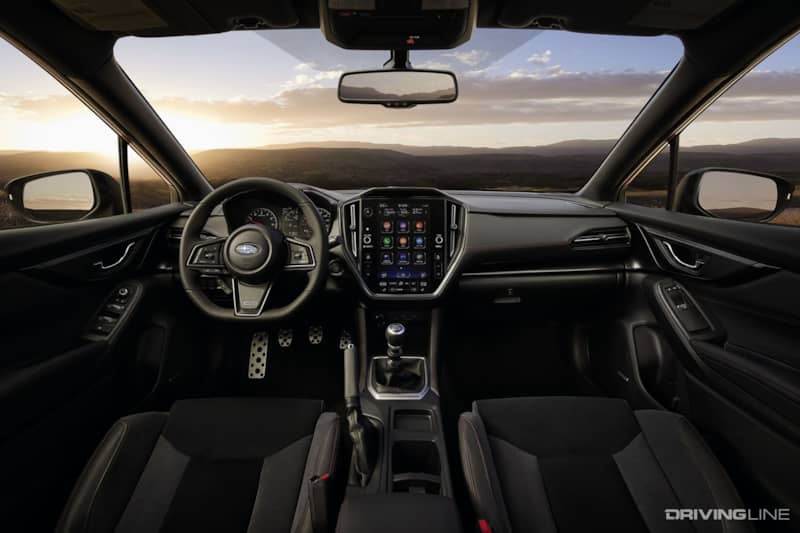 The BRZ comes in just two trims. A manual transmission Premium has an MSRP of $29,615.00, while the slightly better-appointed BRZ Limited has an MSRP of $32,115.00.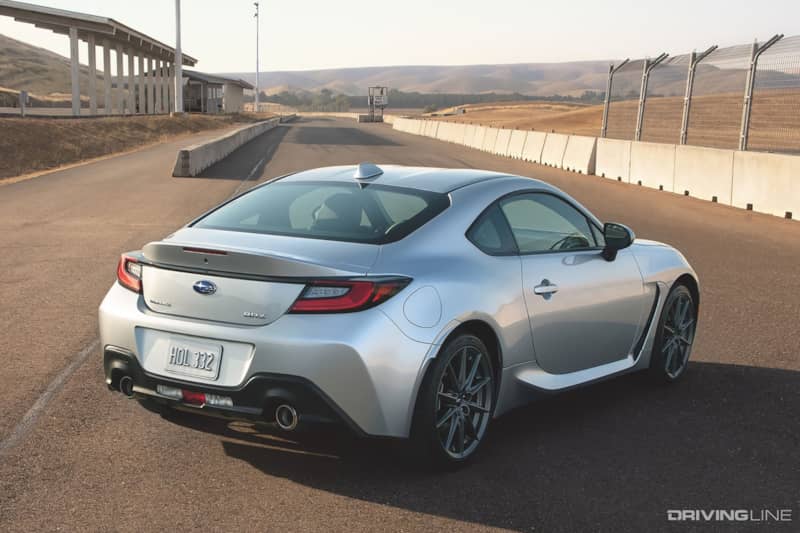 When it comes to performance figures, you might expect the turbocharged, AWD WRX to have a clear advantage, but that really isn't case these days.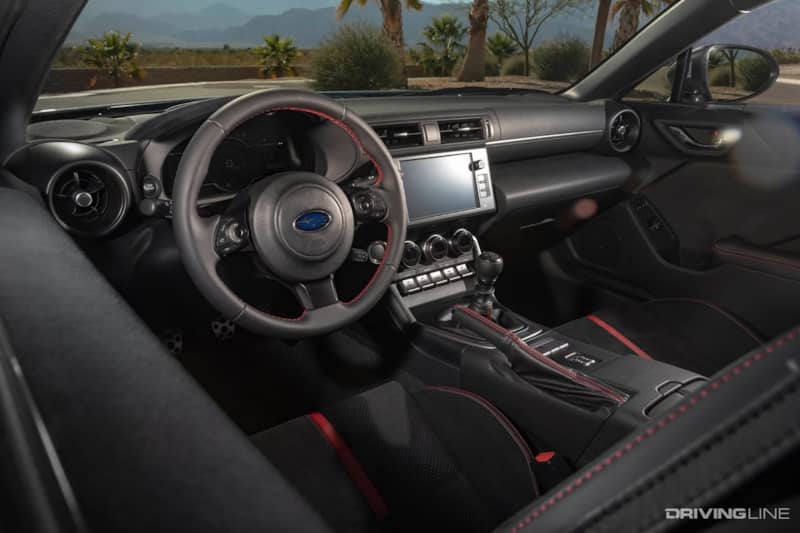 In fact, by pure numbers, the WRX and BRZ are almost identical. Both can hit 60 miles per hour in about 5.5 seconds, do a quarter mile around 14 seconds flat. And even around a twisty road course their stock lap times are typically right on top of each other.
Experience & Verdict
The reason the BRZ can be just as fast with no AWD and no turbocharger? Weight of course. Or lack thereof. A WRX weighs around 3,400 pounds, while a BRZ come in under 2,900 pounds - extremely light for any car in 2023.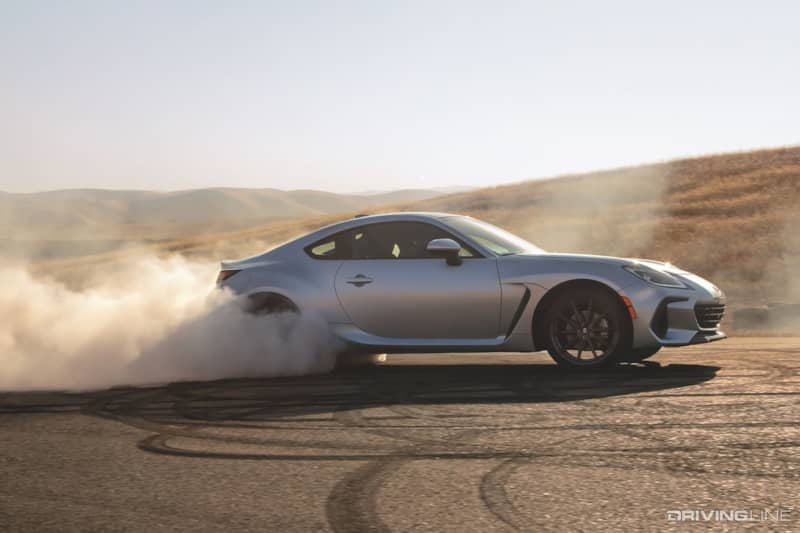 But despite its much-improved performance numbers, it's still that lightweight, RWD, driver-centered "purity" that defines the BRZ and makes it one of the great affordable enthusiast cars on the market.
The WRX, meanwhile, is the hands-down winner when it comes to practicality. It's a four-door sedan with a large back seat and trunk while the BRZ can't realistically fit more than two adults. The WRX's AWD system also means it can perform in all types of weather and road conditions.
Aftermarket Potential
Aftermarket potential is something else to consider when looking at these two. And again the WRX and BRZ are pretty evenly matched here. The WRX's turbo engine should allow for easy power upgrades, while the BRZ platform is known for being a blank canvas, and the car responds exceptionally well to things like suspension and tire upgrades.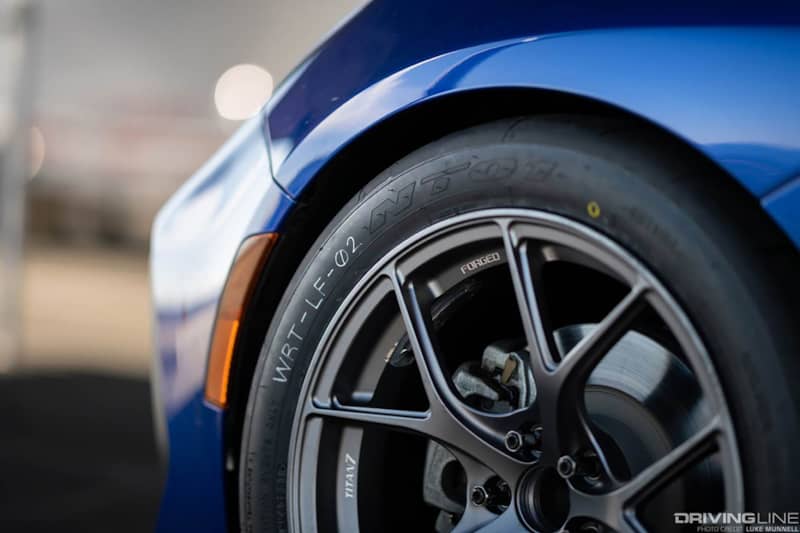 There really is no wrong choice here. Ultimately, we'd probably vote the BRZ as the funner, more rewarding car to drive — and it's likely the one better suited to regular track use. If you have other, more practical vehicles in your garage or are just looking for a fun toy, the BRZ is a fantastic choice.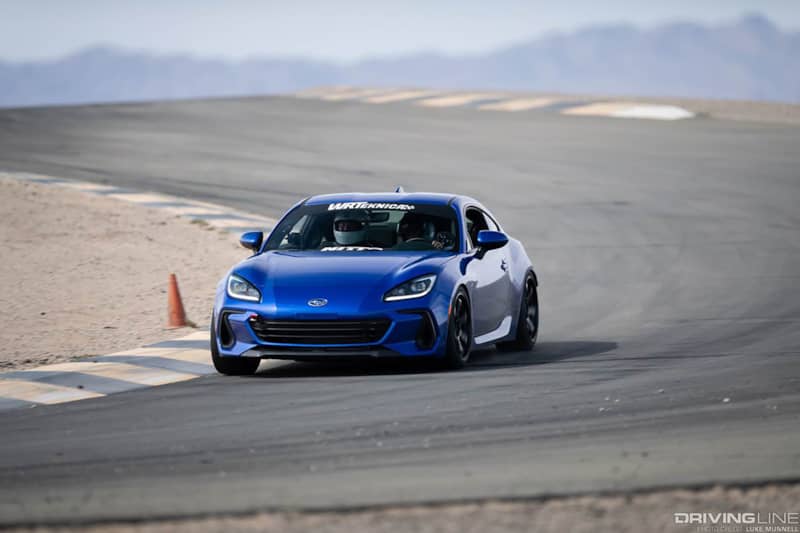 The WRX is a vastly more usable vehicle while still being fun in its own right. The WRX should also be a lot easier to find on a dealer lot, and they can often be found with significant discounts from MSRP. BRZs can still be a little hard to come by.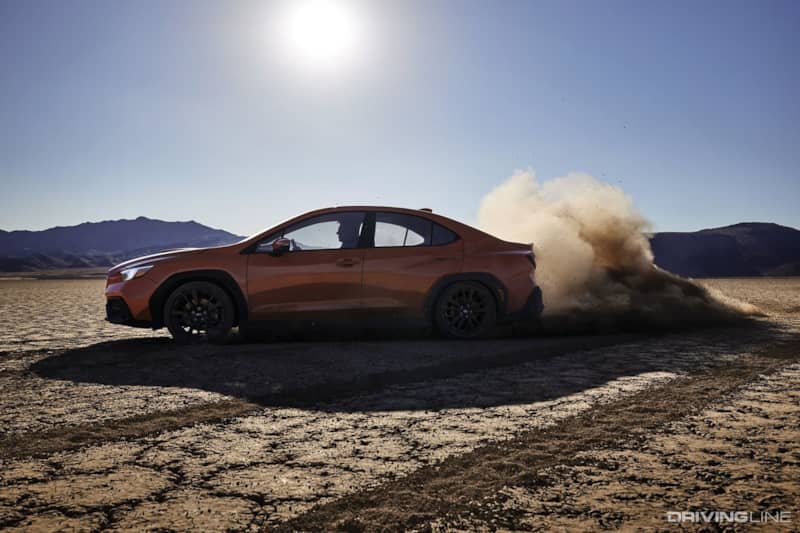 The era of the affordable enthusiast car may indeed be coming to an end, but apparently, nobody at Subaru got that message. And we thank them for that.