Behind the Build: Ryan Tuerck's Formula Supra Rocks a Race-Bred Judd V10 Engine
Ever since its debut a couple of years ago, the A90 Toyota Supra has been a car with DNA is as interesting as its performance. It wears the name and branding of an iconic Japanese performance car, but it's built in Europe and all of its primary mechanical components come from BMW.
From the moment we knew the reborn Supra was going to be BMW-powered, we knew some aftermarket builders, racers and drifters were going to take things into their own hands with custom engine swaps.
Naturally, Toyota's iconic 2JZ would be a top swap choice for the A90 Supra. Not only is it one of the most proven and capable engines on earth, it also became famous under the hood of the A80 Supra and swapping it into the A90 would help make the new version "a little more Toyota."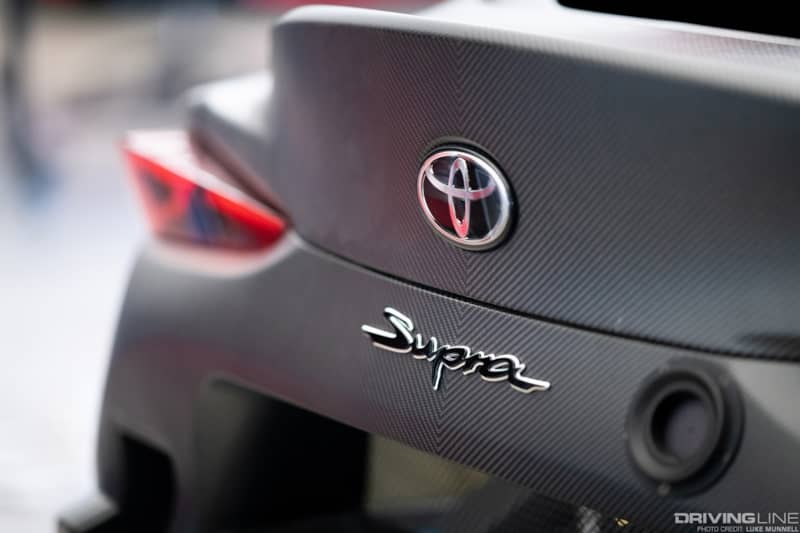 Then there's Formula Drift driver, car-builder and all around crazed gearhead, Ryan Tuerck, who has gone with a completely unconventional, out-of-left-field engine swap choice for his A90 Supra.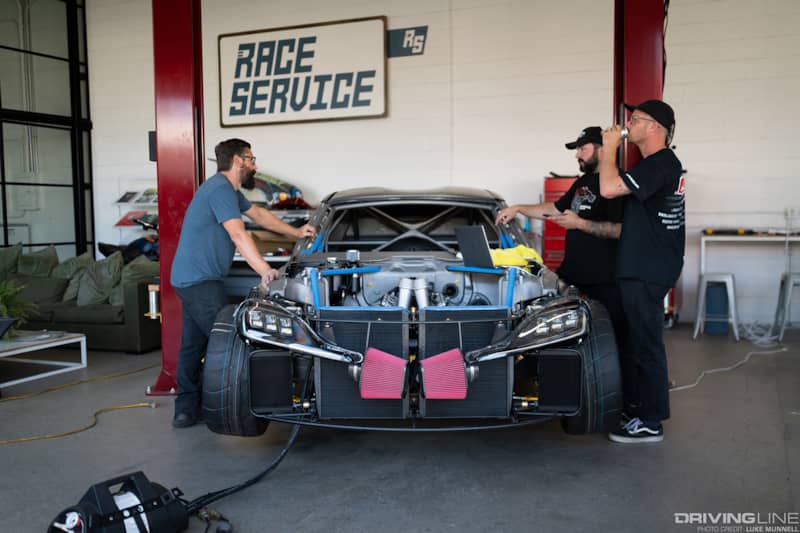 And knowing Tuerck, this shouldn't be a big surprise. He is, after all, the guy who built the GT4586—a Toyota 86 powered by a screaming Italian V8 engine from a Ferrari 458.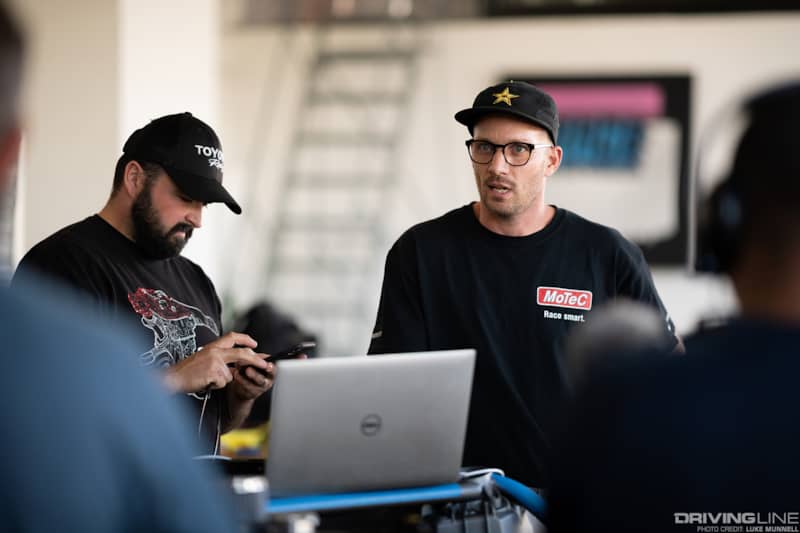 Not Your Average Swap
And his Supra project may be even crazier. This time he's decided not to got with another inline-six, or a V8 for that matter. No, his weapon of choice for this project is a V10 engine. And not just any V10 but a Judd V10.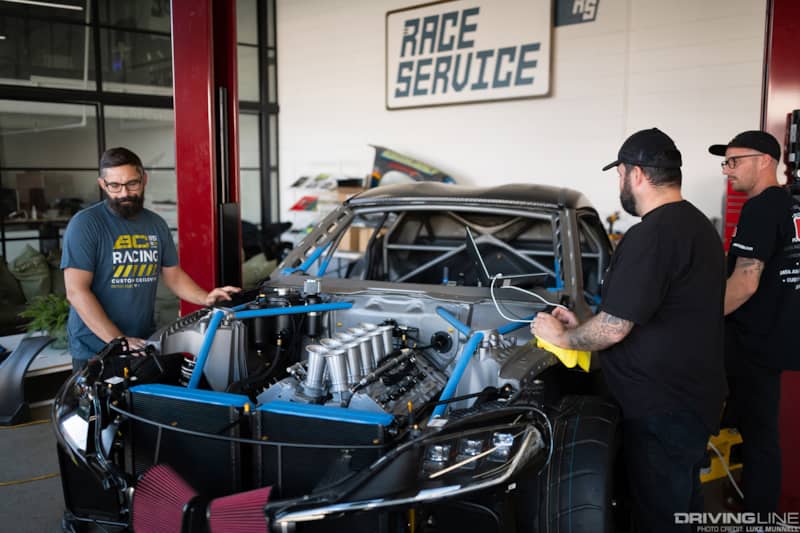 If you haven't heard of Judd, you're forgiven. Because Judd engines weren't designed for production vehicles but for racing cars, initially Formula 1 and later sports cars.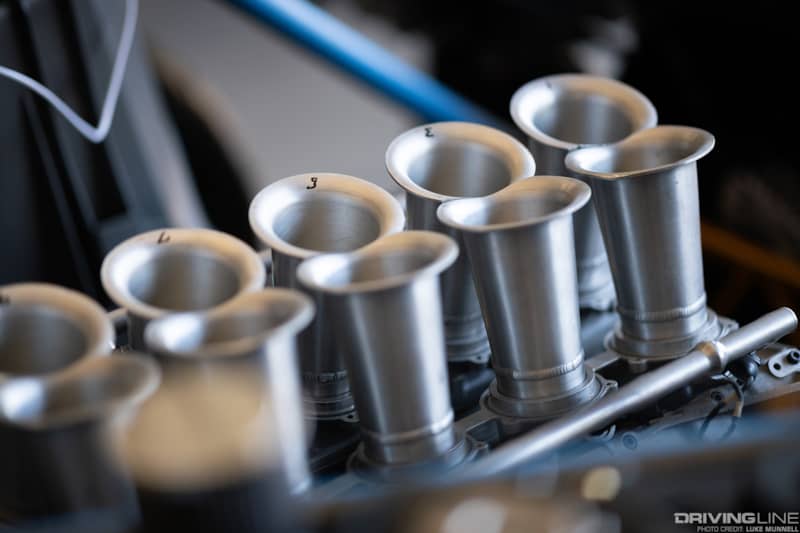 The engine that Ryan is using is called the GV4, displacing just four liters but making around 750 horsepower at an insane 11,000 RPM. Needless to say, it comes with an exotic soundtrack unlike any road car engine most people have heard.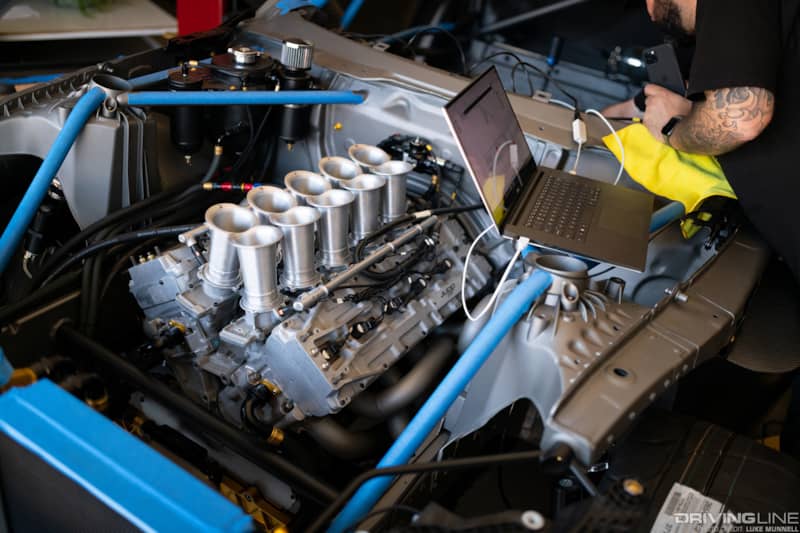 Being such an unconventional engine, swapping the Judd V10 into the Supra was a fairly involved process, requiring not only custom mounts, but a custom adapter to mate to a Hollinger six-speed sequential gearbox to the engine.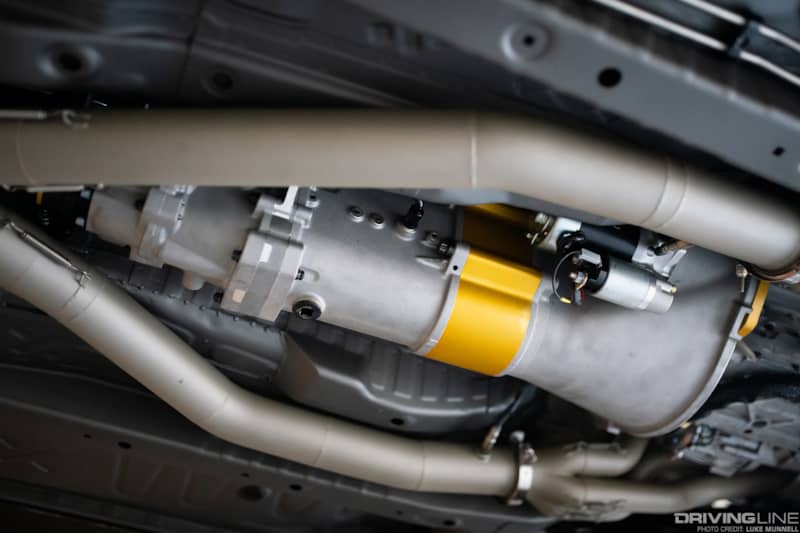 Aside from being a highly unique engine, the Judd V10 brings some additional benefits as well, specifically its light weight. And when combined with other weight trimming and lightweight materials like carbon fiber, Ryan is hoping to have the Formula Supra weigh in at a svelte 2,500 pounds when ready to run.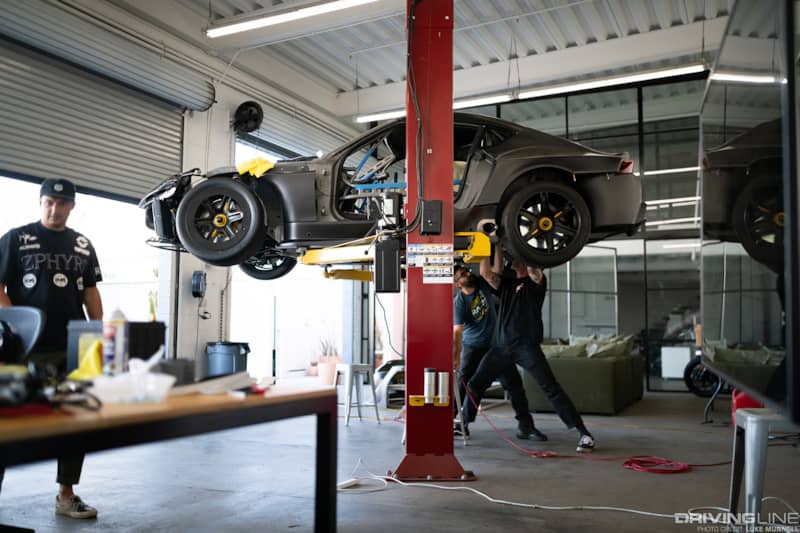 Wheels & Tires to Match
The Formula Supra is loaded up with other racing-grade parts all around, and its wheel and tire setup is just as drool-worthy as the rest of the build.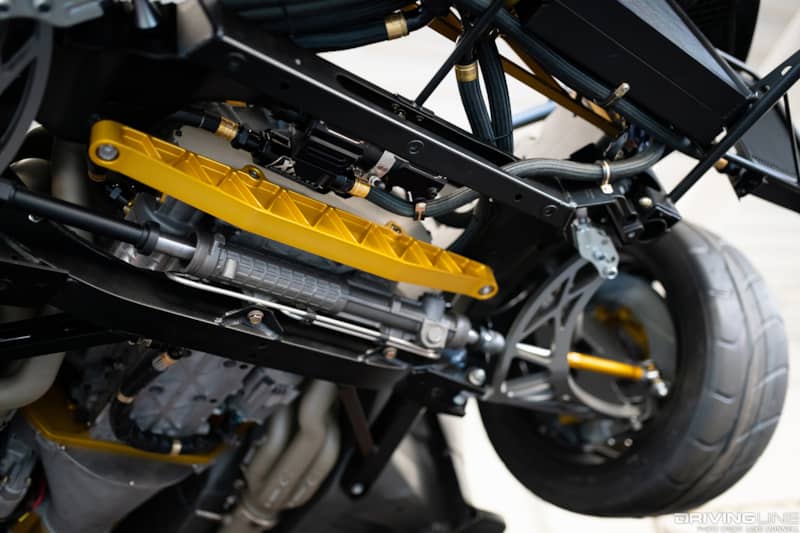 In keeping with the retro motorsport/Formula 1 theme, the wheels are custom-built 18-inch Rotiforms with center-lock hubs and some equally beefy Nitto tires.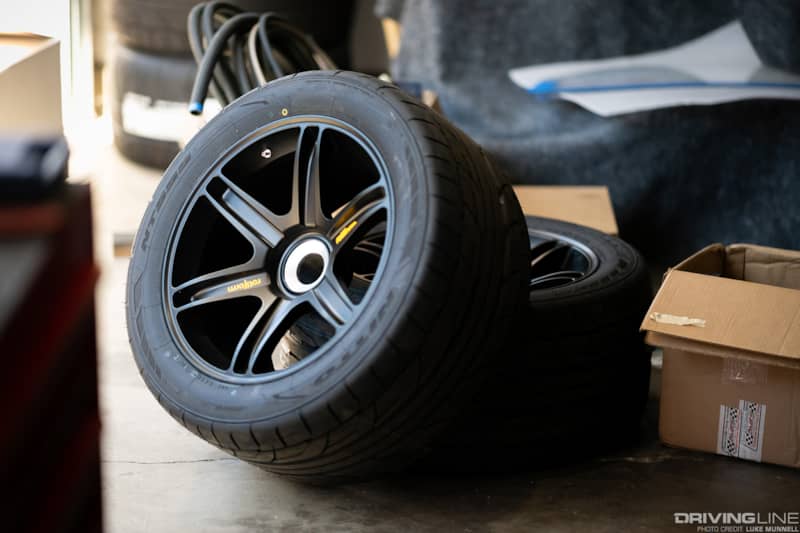 And because Ryan is planning to do multiple types of driving with the Formula Supra when it's done, he can alternate between the Nitto NT555 G2 ultra high performance tires he's familiar with on his Formula Drift Corolla and the ultra-sticky Nitto NT01 DOT compliant competition road course tire when it's time for ultimate grip.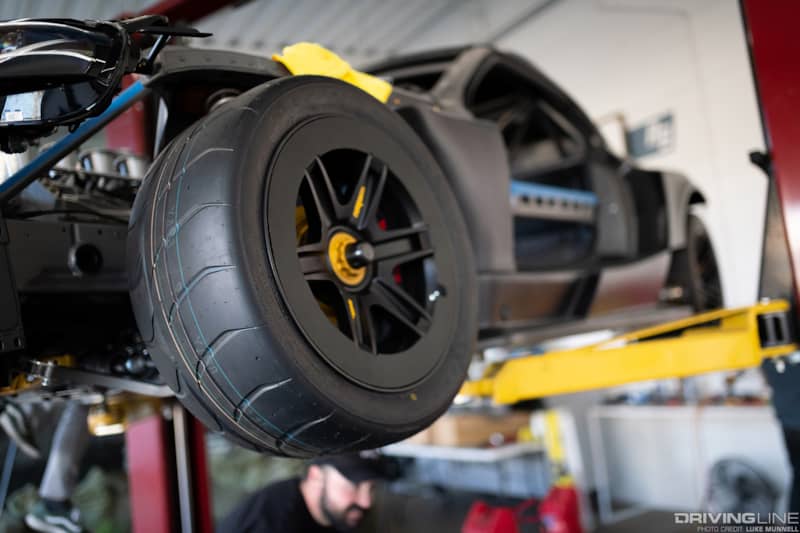 The aggressive wheels and tires will sit underneath carbon fiber wide body panels which not only give the Formula Supra a wide and mean stance, but help keep the all-important weight down.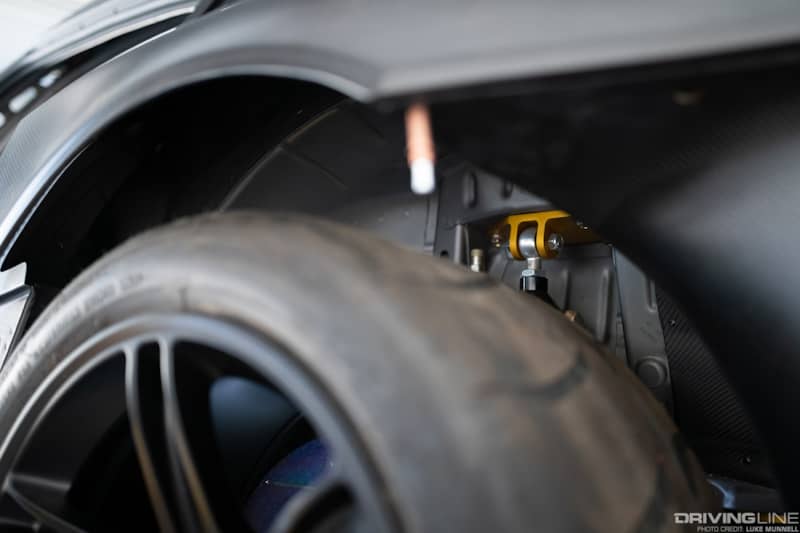 Getting a Little Crazy
If you wanted to simply build an A90 Supra with a lot of horsepower there are any number of easier ways it could have been done. The original BMW engine has no shortage of power potential and there are lots of other proven swap choices out there, including both the 2JZ or an American V8.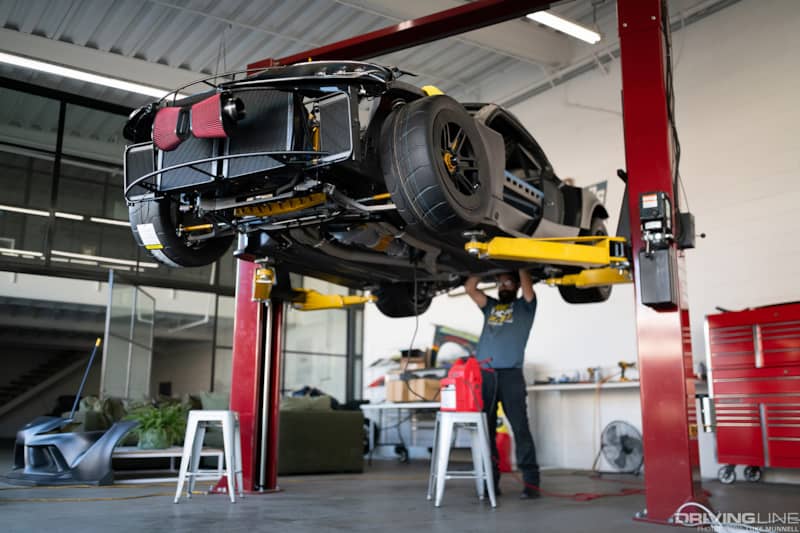 But that's not what this is about. The Formula Supra project isn't about taking the path of least resistance. It's about getting a little crazy—and dropping a rare and exotic race-spec V10 engine into a Supra is about as crazy as it gets.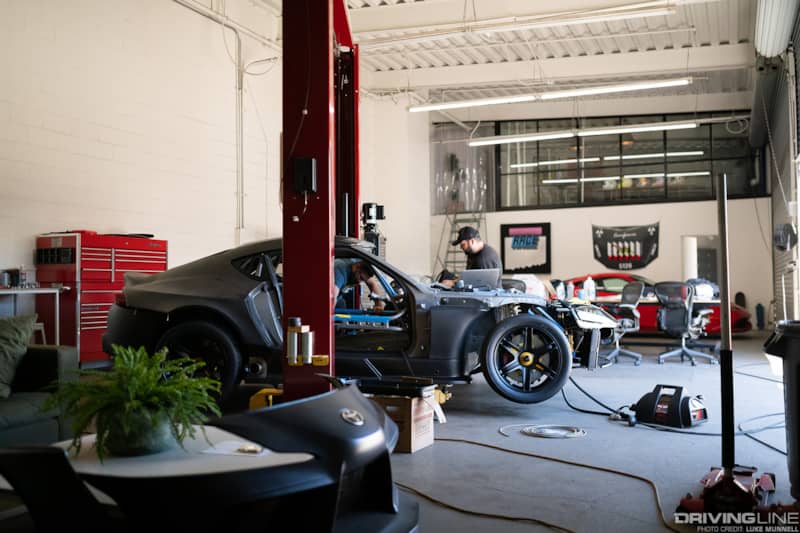 Ryan and his team have been hard at work on this project for over a year now at the Race Service HQ in Los Angeles, and now they finally get to see the fruits of their labor.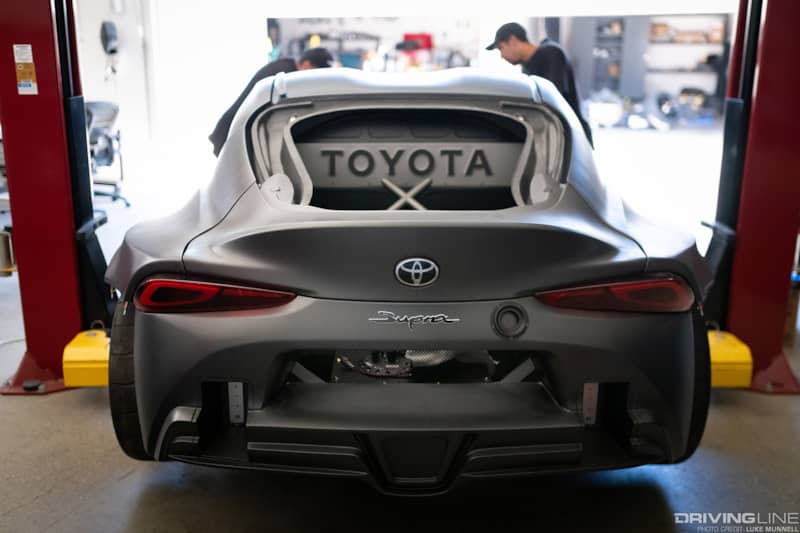 And knowing Ryan Tuerck, once the completed car rolls out of the garage the fun is just getting started. We've heard he has some pretty exciting content planned with the Formula Supra and we can't wait to follow along with his adventures.