Building A New Car for KOH: Countdown to the Finish
When the dust settles in Johnson Valley on February 7th there will be only one champion of the King of the Hammers. Jason Scherer, a native of Danville, CA, hopes that he is that individual. While it is an accomplishment just finishing the Hammers, considered by many as the toughest single day off-road event in the world, that won't cut it for this veteran driver. He's been there, done that. In fact, Jason is the 2009 champion of the event and is ready to regain his former crown.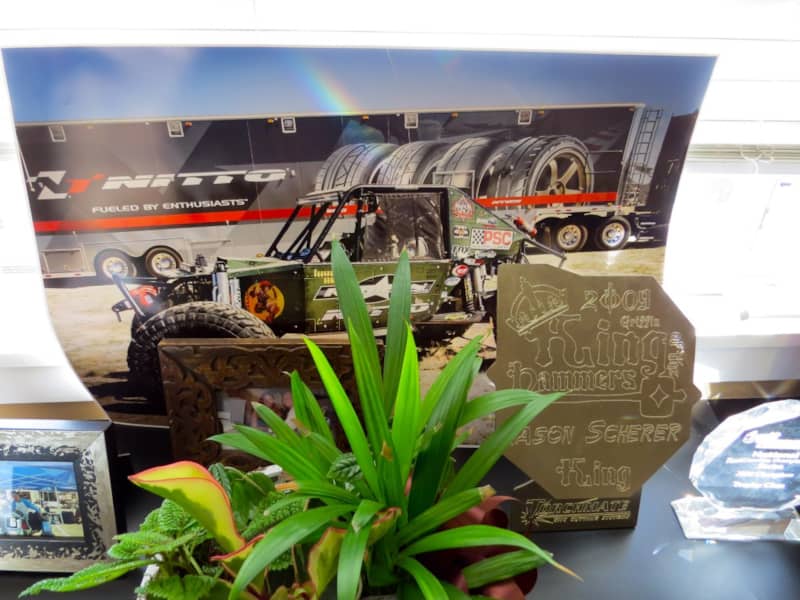 Jason personifies the blue-collar racer. Nothing comes easy and he doesn't expect it to either. Early on, Jason's father instilled a strong work ethic in his son that has carried over to his passion for racing. He considers his opportunity to race in the Ultra 4 series as an incentive to excel in his role at Pelican Group, the company for which he manages the day-to-day operations.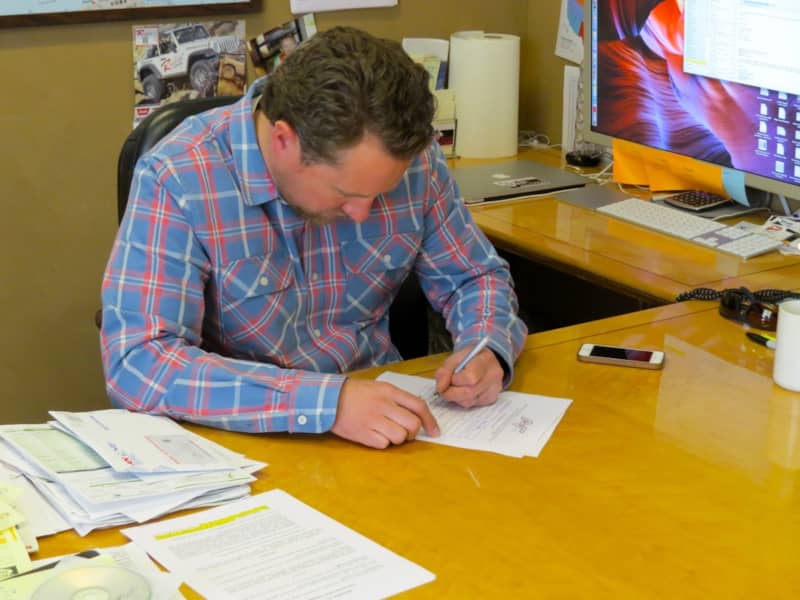 Just over a week out from the biggest race of the season, Jason sits in his office responding to emails when he hears the delivery truck pull into the driveway. He jumps out of his chair and walks over to the window as a huge grin appears on his face. The tires that he has been waiting for have arrived. He heads down the stairs and outside to the garage where five new 40-inch Nitto Trail Grapplers await him.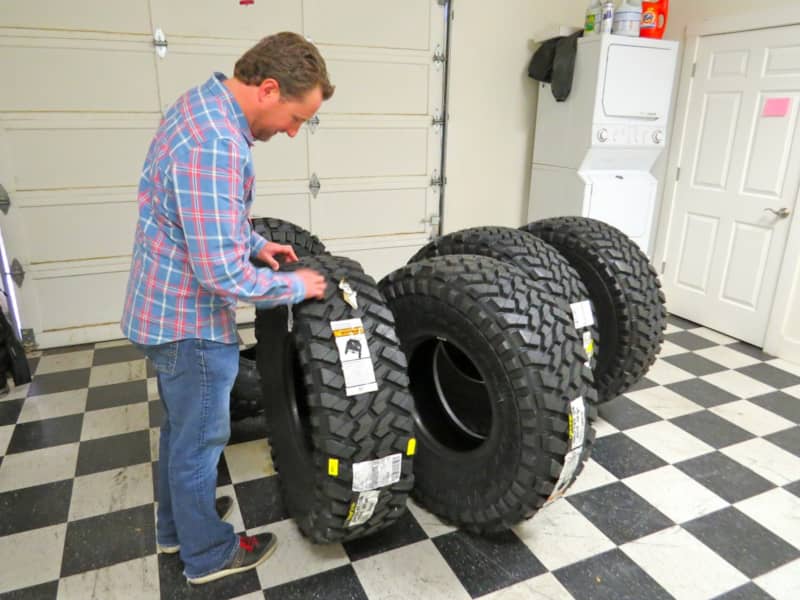 He inspects them all closely and tears off the shipping labels. Satisfied with what he's received, the tires are rolled outside and loaded up in his Dodge truck. Now if only the wheels he had ordered had arrived as well, the Grapplers could have been mounted that evening. That will have to wait for another night.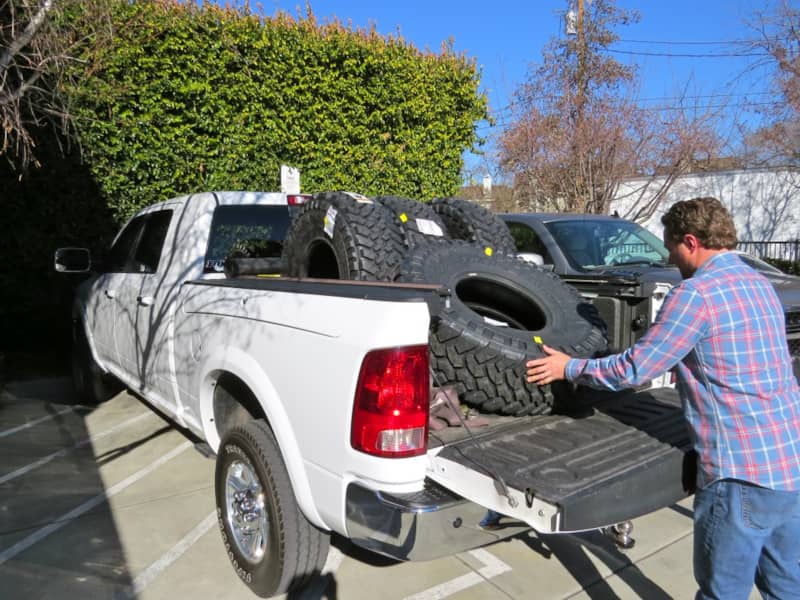 Racing is an expensive hobby that very few people can turn profitable. The great thing about sponsorships is that it takes some of the cost burdens off of the individual. While results go a long ways towards securing these partnerships, it's the personal relationships that mean just as much. On a trip to Red Line Oil, Jason makes sure to stop in to talk to a long time supporter and friend. They discuss everything from AWF ratings to running thinner fluids with a tighter converter to shock compression. As the conversation comes to an end, Jason loads up his truck with box after box of oils and fluids that would typically cost an arm and a leg.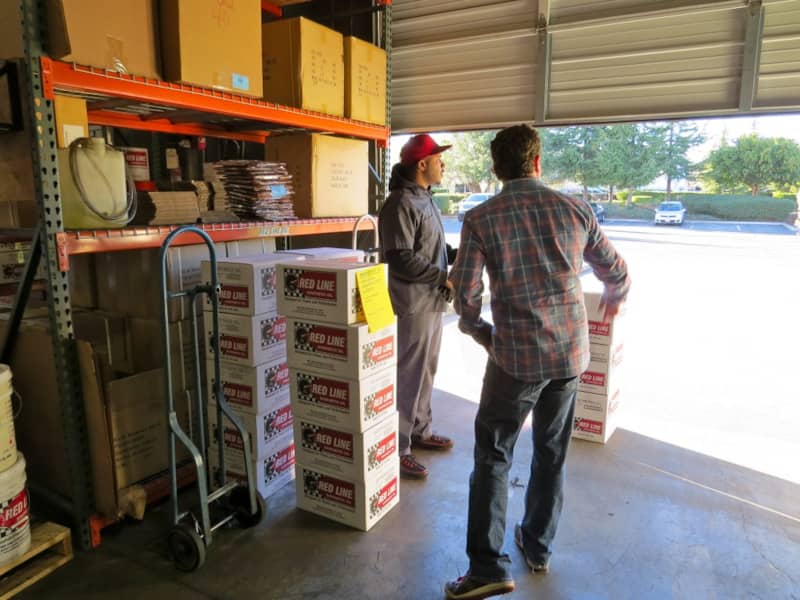 Years of hands-on experience have transformed Jason into quite the craftsman. His race shop is conveniently located in the garage adjacent to his home. Inside you'll find everything from CNC machinery to drills, sanders, and perhaps the most impressive set of wrenches you'll ever see.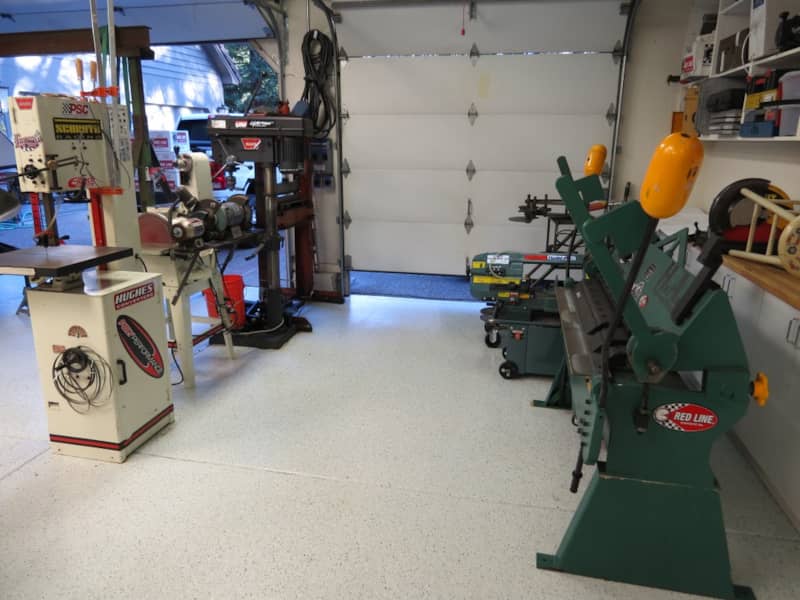 With the trek to Johnson Valley just ten days away from the night this was shot, the car is nearly complete - but that doesn't mean that there isn't plenty of work left to do. It's an all hands on deck type of night and the time has come to install the seatbelts, fix the throttle linkage cable and install the air filter.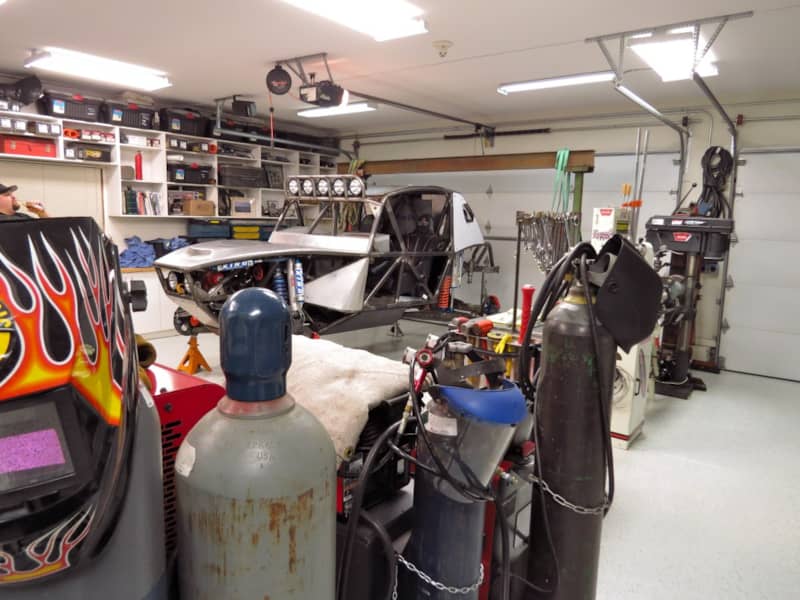 Building a car from the ground up isn't a one-man job. Fortunately, Jason has a great group of guys that are willing to sacrifice their evenings several times a week to give a hand. Not knowing the exact amount of hours that have gone into this car, Jason says it's a lot and probably more than he would like to admit to. Merely since testing, he estimates 300 man-hours have gone into fine-tuning it.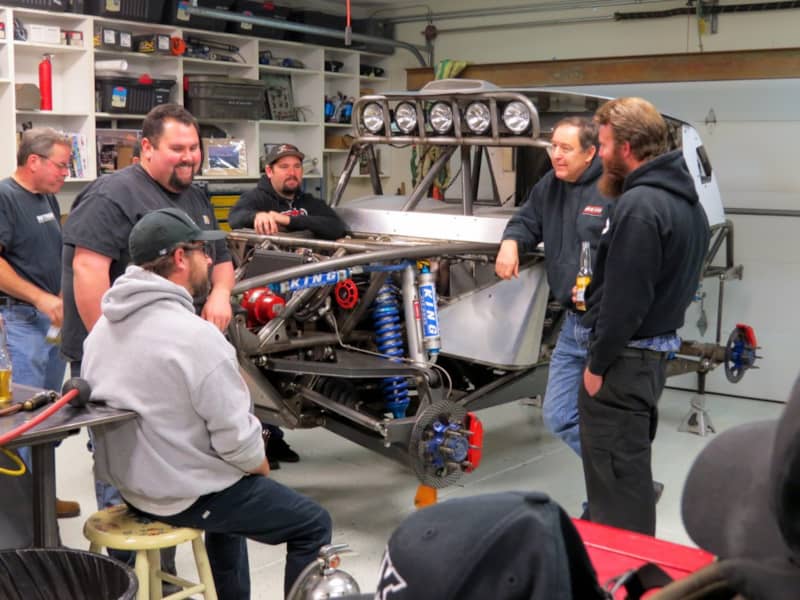 When thinking ahead to this year's King of the Hammers event, Jason can't help but smile. This new car he's bringing will be by far the fastest one he has ever driven in desert conditions... and that was before the car had even been tuned properly. With a long stretch of desert racing before the rock crawling sections at KOH, Jason wanted a vehicle that he could take full advantage of and build as much of a gap as possible before reaching the treacherous and often unpredictable rock sections.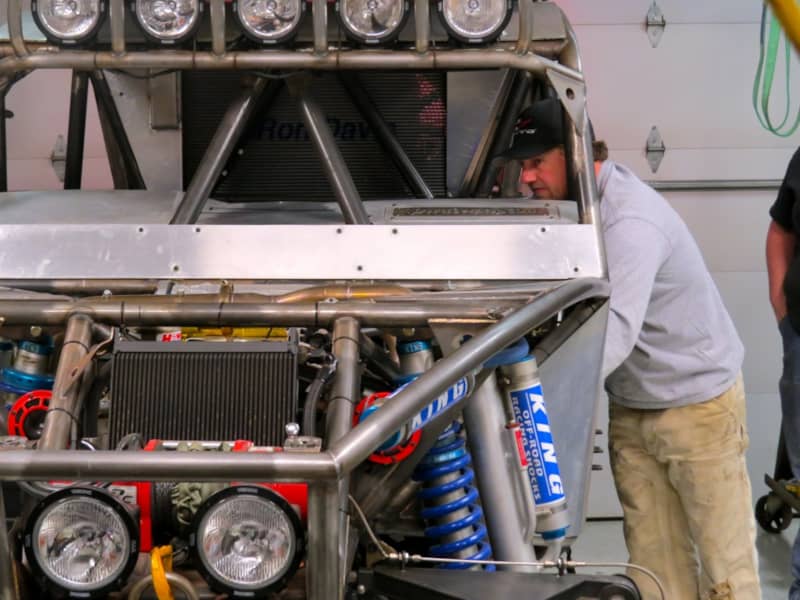 Work on the current vehicle is often interrupted by discussions about the new car that Jason plans on building after the Hammers. Having just received the 3D modeling drawings, the team gathers around a laptop to take a look. The new car is expected to be about 4-6 inches wider, which should provide better stability. With an improved 20" ride height and 40% steering ability, rock crawls will be much more manageable.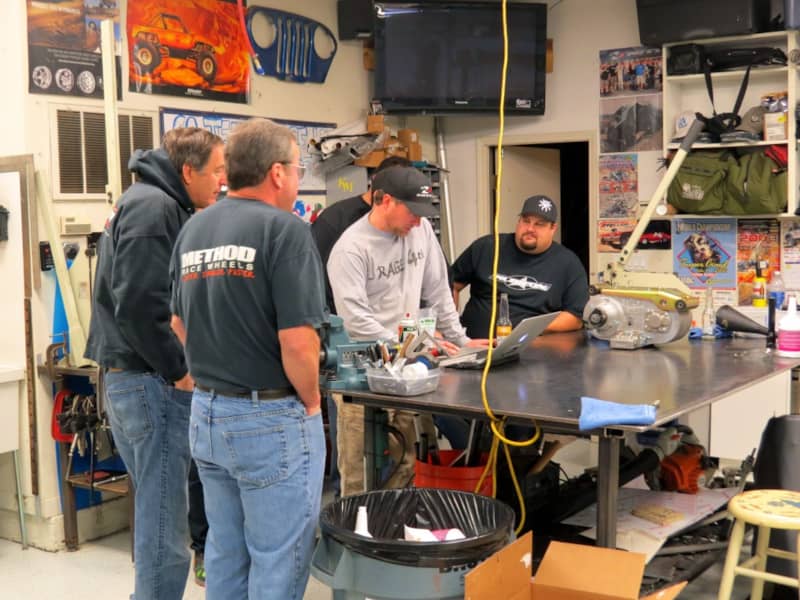 Looking at drawings on a computer screen transform into discussions about the future chassis, rear-end differential and transmission. The guys conclude that they would want to avoid using a 3-point mount in fear that it would likely break. The chassis needs to be able to flex, which can be accomplished by adding in polyurethane mounts. When the new transmission casing from REID Racing shows up, the guys marvel at the craftsmanship of it. Jason even goes so far as to set up a mock cockpit to demonstrate how the new car will be set up.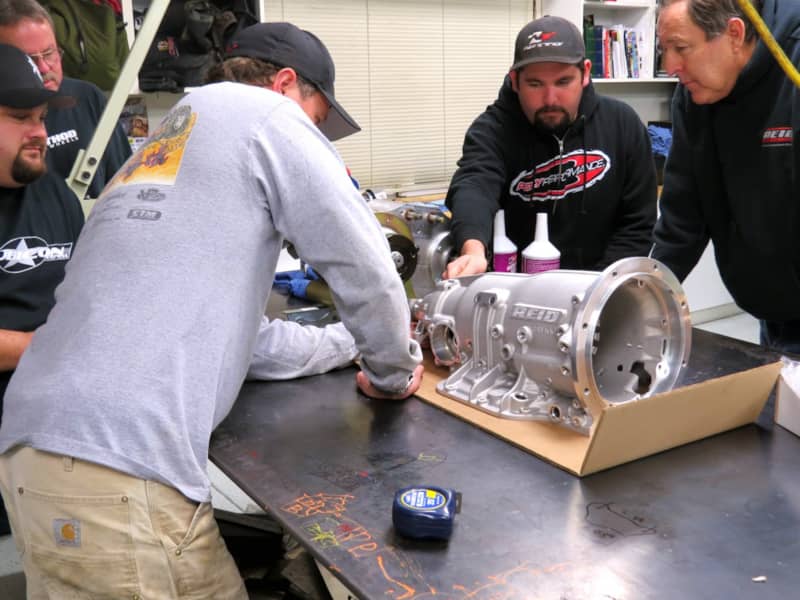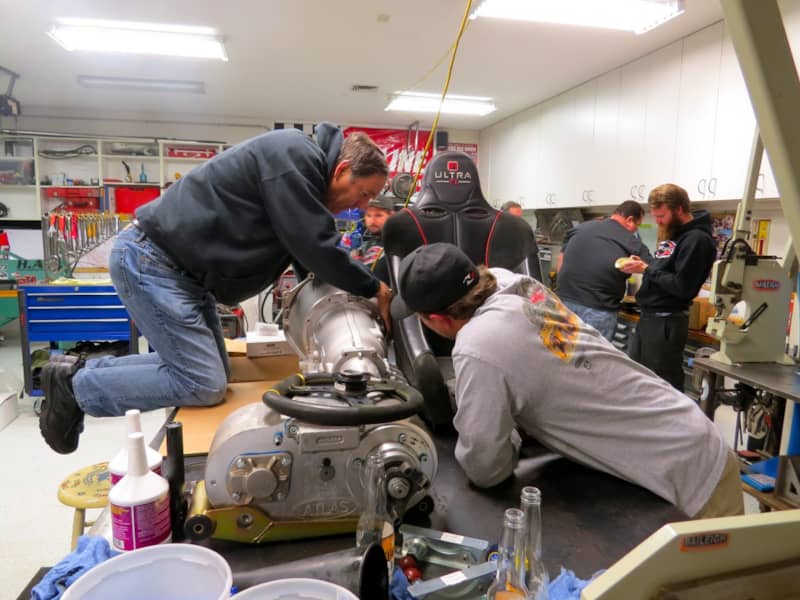 As work resumes on the vehicle at hand, the seatbelts are ready to be installed. Needing a clip that he can mount to the chassis, Jason decides to build it himself. The process starts by cutting out off a piece of steel and punching a hole in it.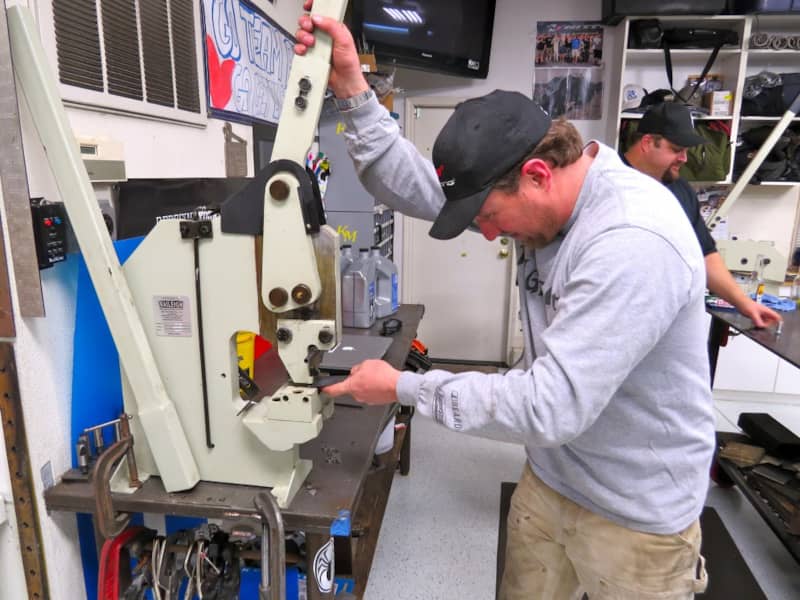 Next, Jason hits the sander to round off the edges.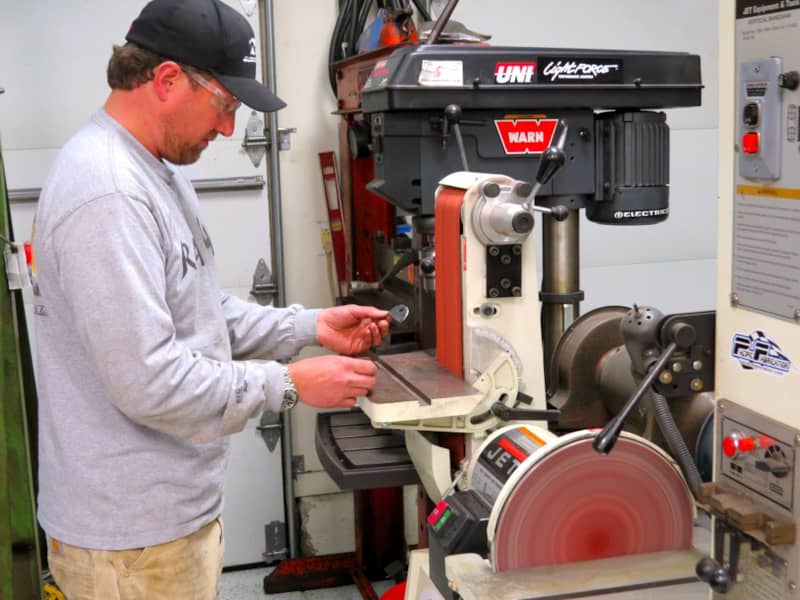 Now that the clip is finished, it's time to weld it to the chassis.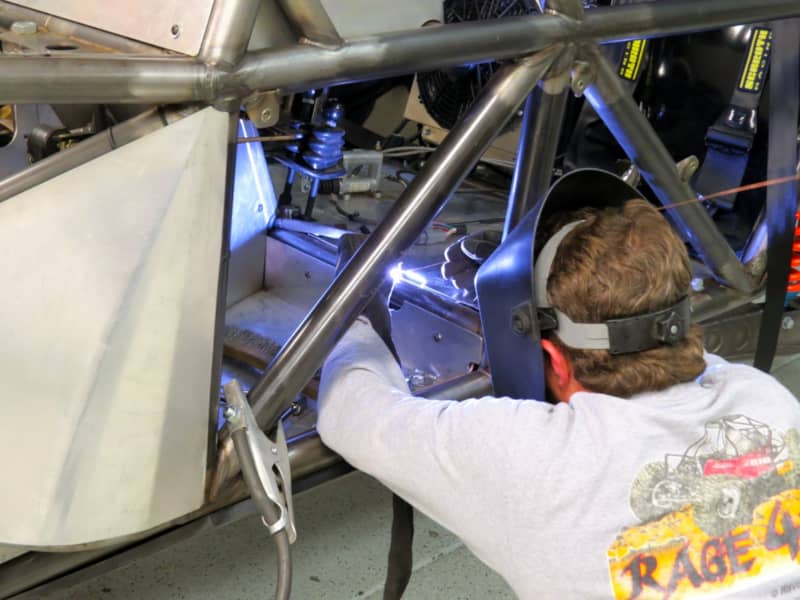 Once firmly in place, the seat is put into position.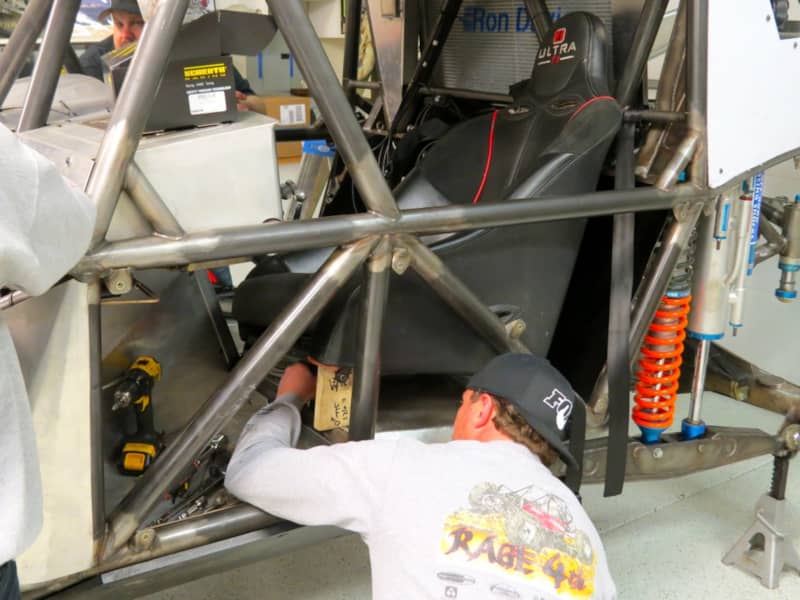 At this point, the discussion turns to the seatbelts themselves. In the past, Jason had always used pull-down belts but decided to make the switch to pull-up belts that should prevent them from loosening and make it easier to get in and out of the vehicle. Safety is a primary concern of Jason's and he has no regrets opting for the most expensive option.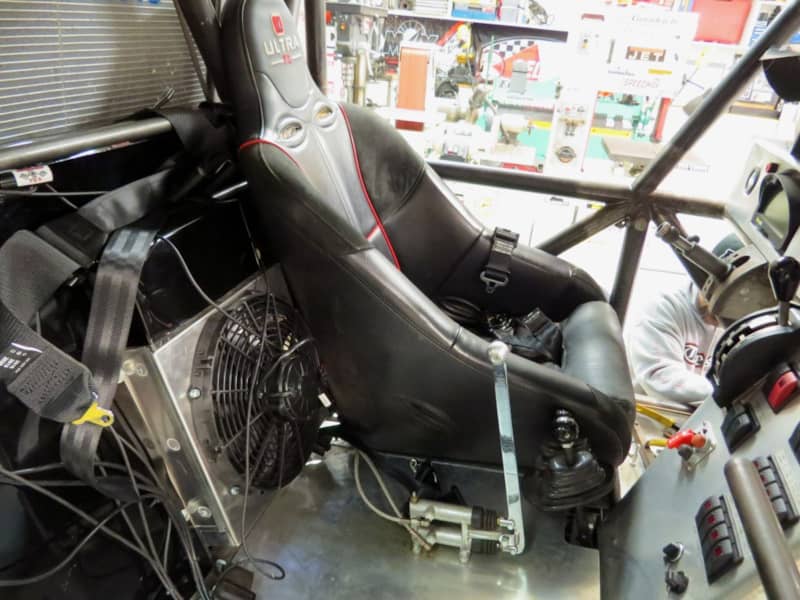 With everything coming together, Jason decides to check off one last item before calling it a night. Off-road racing presents numerous challenges, one of which is being able to breathe while racing in a dust cloud. Installing an air filter will help blow cool air on the drivers during the event in addition to circulating the air that they breathe.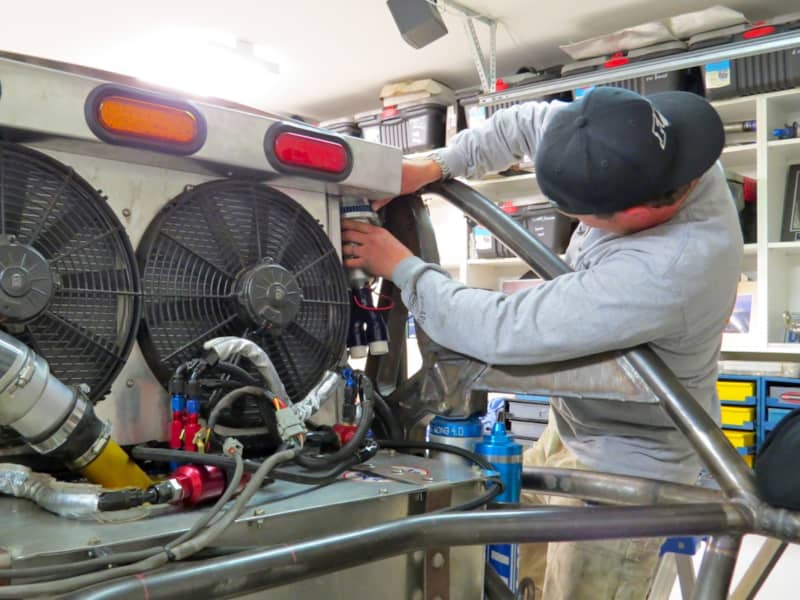 Some nights aren't as productive as others but the vehicle is nearing completion. For the first time since the test, the car was re-fired and things are looking promising. It's all smiles in the Scherer garage and one by one the guys file out and call it a night.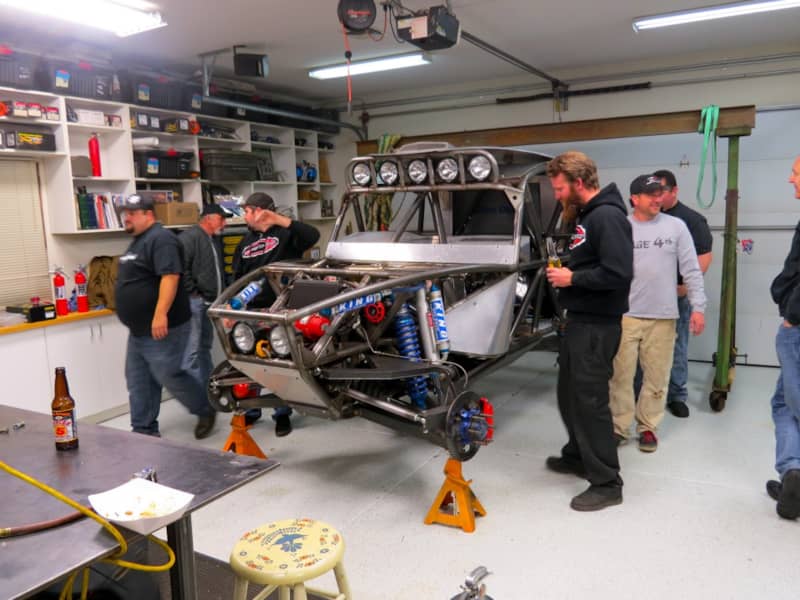 Fast forward 10 days and Jason and team are at Hammertown, awaiting race qualifying runs. They've been chasing down last minute issues, which is completely common with new race vehicles, and are busy at work.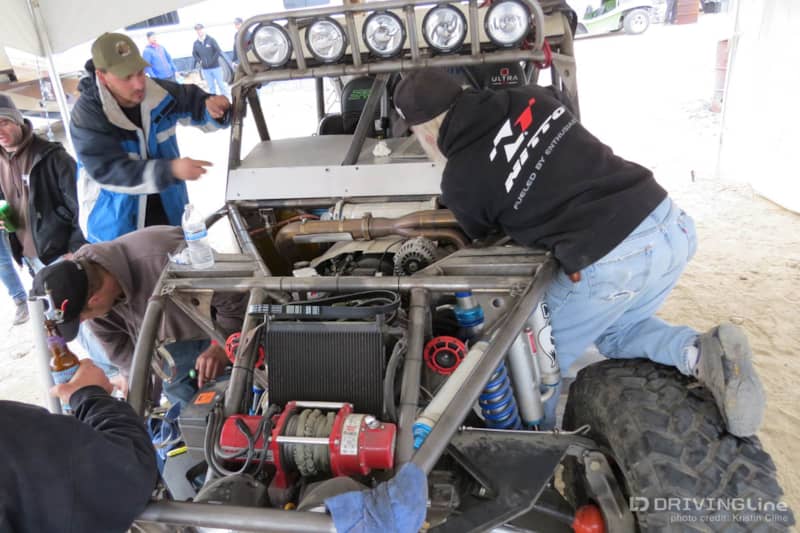 Even so, they're excited to be here as a team - confident that the #76 Rubicon Express Nitto Tire car will be a force to be reckoned with once the green flag flies here in Johnson Valley on February 7th.