Building Dreams: Sung Kang's '72 Ford Maverick
Sung Kang's "Fugu Z" was a showstopper at last year's SEMA Show. The Fast & Furious franchise heartthrob's '72 240Z wore a dream list of aftermarket parts, and crowds could not break themselves away. It won Best Import at SEMA, and it's already a Hot Wheels car. Star power, big splash.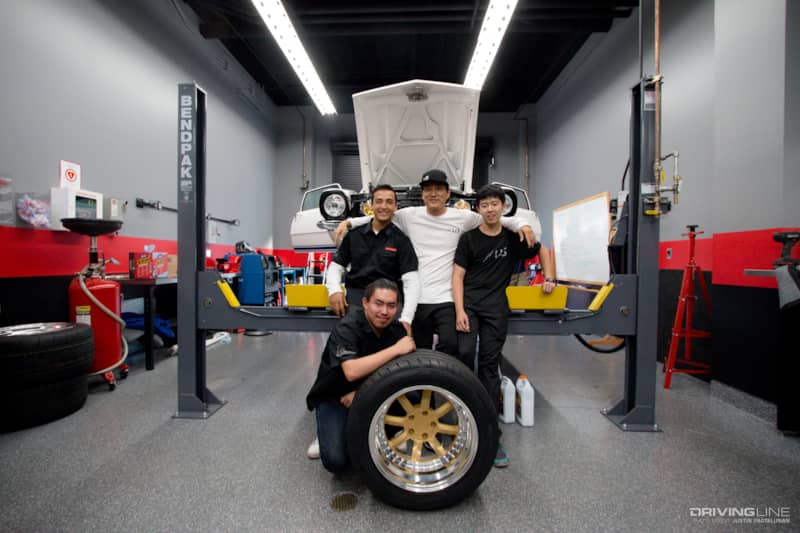 It cannot be a coincidence that its follow-up project, unveiled at SEMA Show 2016, made just as big a splash. A lowly Ford two-door was slid in place of the low-slung Datsun, working with most of the same suppliers and using the same restrained white color palette. To most, this might not have appeared to be an exciting script, but Sung was determined to make this sequel another box-office hit.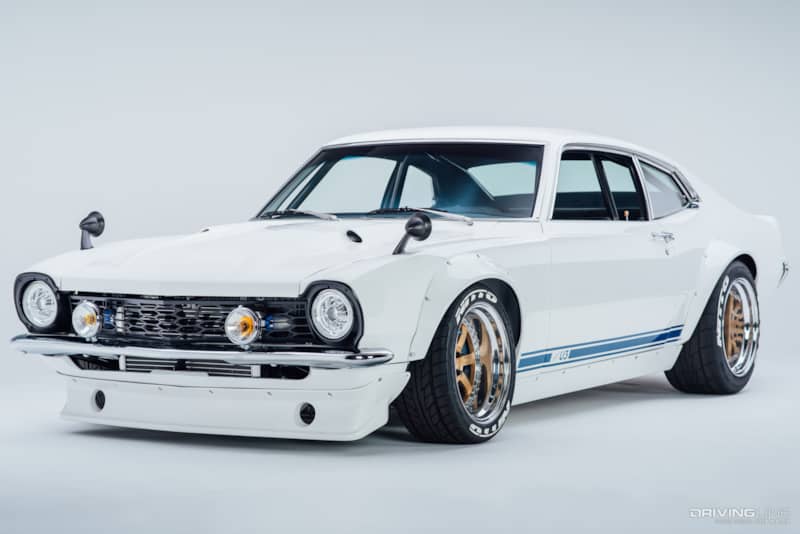 Project Underdog, "UDog" for short, took a '72 Ford Maverick and transformed it into what we see today. Sung first saw the potential this forgotten vehicle had when his character, Han, drove it in Fast Five. In the UDog build process, Sung had the vision of helping transform today's budding car enthusiasts into tomorrow's top car builders.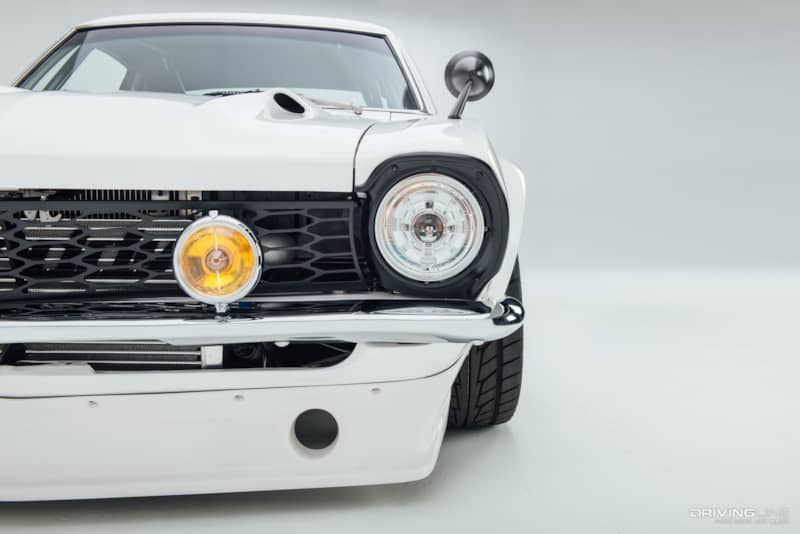 Car restoration was used as both a literal and figurative vehicle to promote youth outreach, matching aspiring shop hands with industry leaders. With Sung acting as sensei, three shop-class students—Alexis Hernandez, Christian Quiroz and Tony Chen—were chosen to help build UDog. Garnering the help of SEMA, the team began work on the Maverick—an underdog car if there ever was one. The U3 logo, seen throughout the car's design, represents the three teen builders. The result, seen here, will be auctioned off to fund other youth auto-shop outreach.
The chosen platform, the Maverick, was created as an economy car that definitely wasn't a Pinto, but it wasn't quite a Mustang either. The Maverick represented potential; it was a blank canvas for cheap speed. It was mechanically simple: front-engine, rear-wheel drive and available before big bumpers and emissions controls complicated matters. While not often seen in high-caliber builds, the Maverick can give the bucks-down performance nut the opportunity to make something special.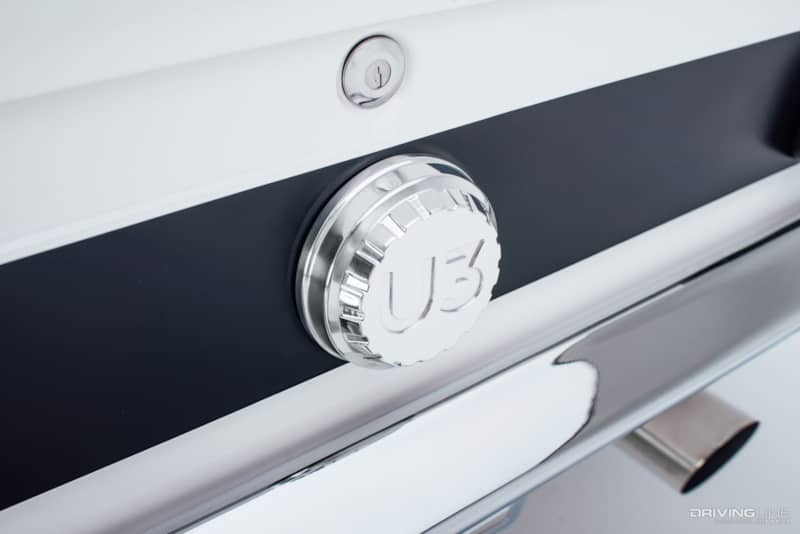 For the U3 team, they wanted to do something different with the Maverick, so they injected some new blood into this old soul with a 2.3L Ford EcoBoost engine. This new-generation engine was the perfect answer with its small displacement, high output and fuel efficiency. The ease of this engine swap would not have been possible without the help of SEMA Garage, where it was built. Using a 3-D scanner, they were able to collect data on both the engine and engine bay to virtually find the optimal mounting locations to maintain a good center of gravity for the UDog. This EcoBoost engine gave the project a 310hp heart, which after visiting GReddy, a custom turbocharger was installed to give it more power—beating closer to 400 hp.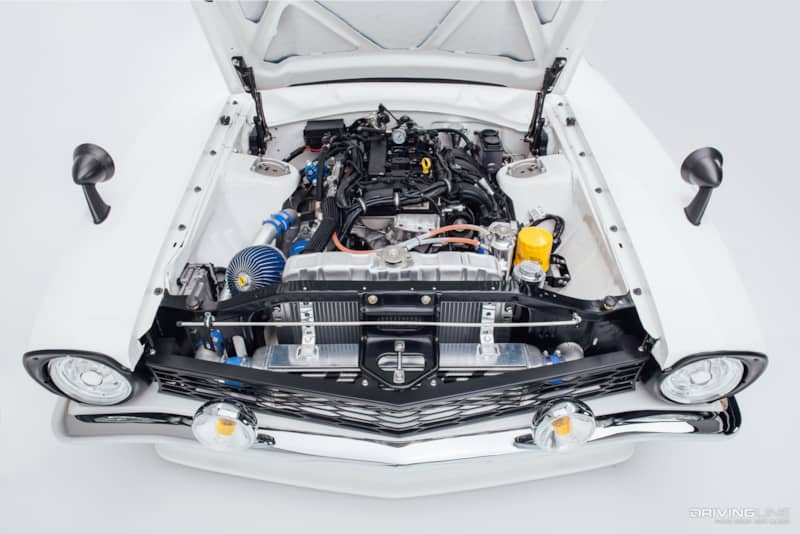 From unleashing the potential of this '72 Maverick to helping the students get a glimpse of their own potentials, no matter how overlooked, the parts were always there; someone just needed to put them together. For both Project Underdog and the students, Sung Kang played the perfect role to make a difference in their lives. Building showstoppers isn't new to Sung, so it came as no surprise that the UDog received an enthusiast reception at the SEMA Show. Crowds could not break themselves away. It won Ford's Special Recognition for Outstanding Achievement in Design and is on its way to becoming a Hot Wheels car. Star power, big splash. Some things never change.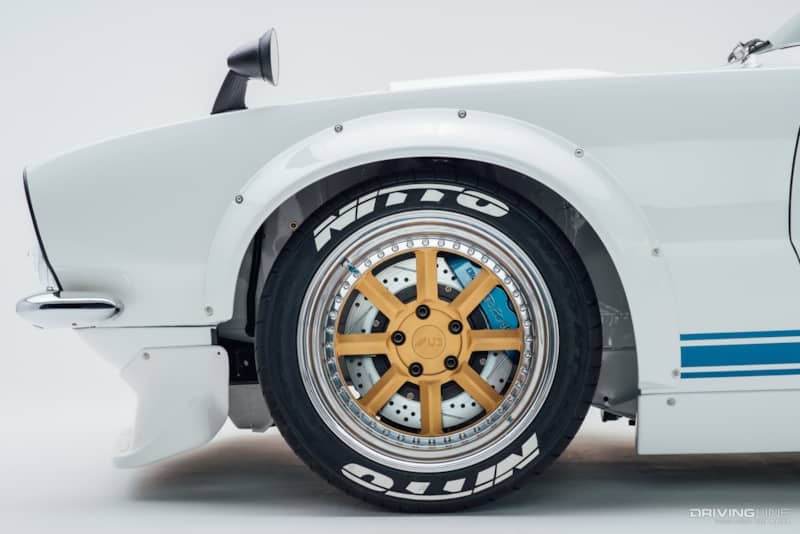 Maverick: Secret JDM Influence?

Did the kenmeri Skyline want to be a Ford Maverick when it grew up? Look at the Maverick's roofline: long hood, short deck, fastback styling. Now add the UDog's take on it with Rocket Bunny flares, the big wheels and other JDM stylings. Are we the only ones seeing an alternate-universe kenmeri Skyline here? Maybe. Except, of course, that the Maverick was around for three years before the kenmeri turned up across the ocean.

Though Americans know the kenmeri as a delightful chunk of JDM unobtanium today, the truth is that Nissan wanted its new-for-'72 Skyline to have a more luxurious American feel. The people in the ads were also American—or else, not so very obviously, Japanese. (Mary, aka Diane Krey-Wesley, was all-American; Ken, aka Jimmy Zinnai, was half-Japanese and half-Russian.) Thus you had Ken and Mary, popularly shortened to kenmeri. This was fun wordplay: flip the order of the names and you get Mary Ken—or American.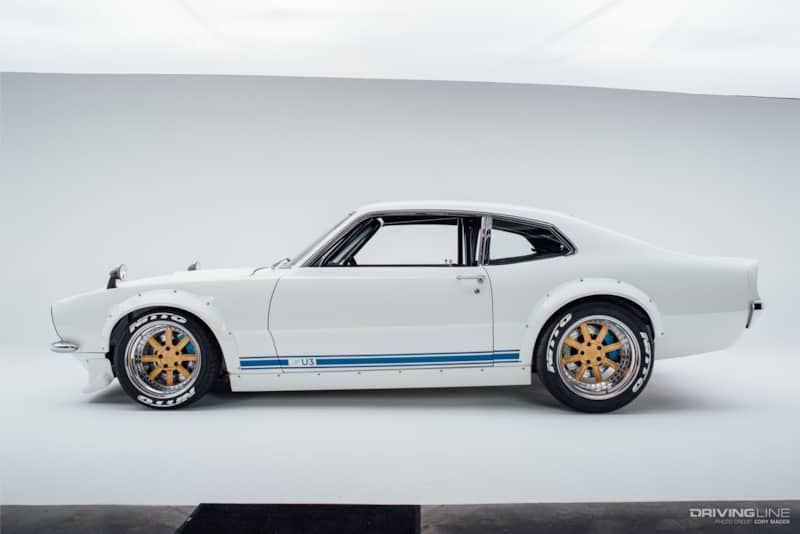 Tuning Menu
1972 Ford Maverick
| | |
| --- | --- |
| OWNER | Sung Kang |
| HOMETOWN | Los Angeles, CA |
| SPONSOR | Pennzoil |
| ENGINE | Ford Motor Company 2.3L EcoBoost; GReddy turbocharger, cooling system, exhaust, air intake, catch can and intercooler; Aeromotive fuel pump and fuel filter; BBK throttle-body; Griffin Thermal Products radiator, fan shroud and electric fan |
| DRIVETRAIN | Custom Tremec Manual six-speed transmission, shifter, T/O bearing, clutch master cylinder and shift knob installed by American Power Train; Currie Enterprises rear end; Lakewood bellhousing, clutch disc, pressure plate, flywheel and pilot bushing |
| SUSPENSION | AJE front coilover suspension, crossmember, A-arms, ball joints and tie-rod ends; Bilstein rear shocks; Eaton rear leaf springs; Hotchkis Sport Suspension sway bars |
| BRAKES | Baer Brakes calipers and rotors upgrade |
| WHEELS & TIRES | 17x10- and 18x12-inch custom U3 design by Art In Motion; Nitto Tire NT555 255/40ZR17 (front) and NT555 R305/40R18 (rear) |
| EXTERIOR | Rocket Bunny bodykit; custom U3 rear emblem; Maverick Man carbon-fiber Grabber-style hood and trunk; 09 Racing carbon-fiber fender mirrors; Topolino front grille, taillights and hood hinge; Dapper Lighting headlights; White PPG paint and body work by LGE-CTS Motorsports; Pilkkington Classics windshield, rear window, door and side windows installed by Alfredos Auto Glass |
| INTERIOR | Carbon Signal carbon-fiber dash, package tray, gauges, center console, headliner and upholstery; Cerullo Seats; Maverick Manic clutch pedal and seat rails; NRG Innovations custom U3 steering wheel and quick-release hub |
(Photos: Cory Mader, Justin Pagtalunan, Terence Patrick)
Never fear, more Underdog photos are here! Take a look at the gallery below to see more of Sung Kang's latest creation.