Celebrating 86DAY at 86FEST 5
The stars have finally aligned. In its fifth year, 86FEST, the largest 86 event in North America, was hosted on August 6, or more commonly known to enthusiasts as 8/6Day.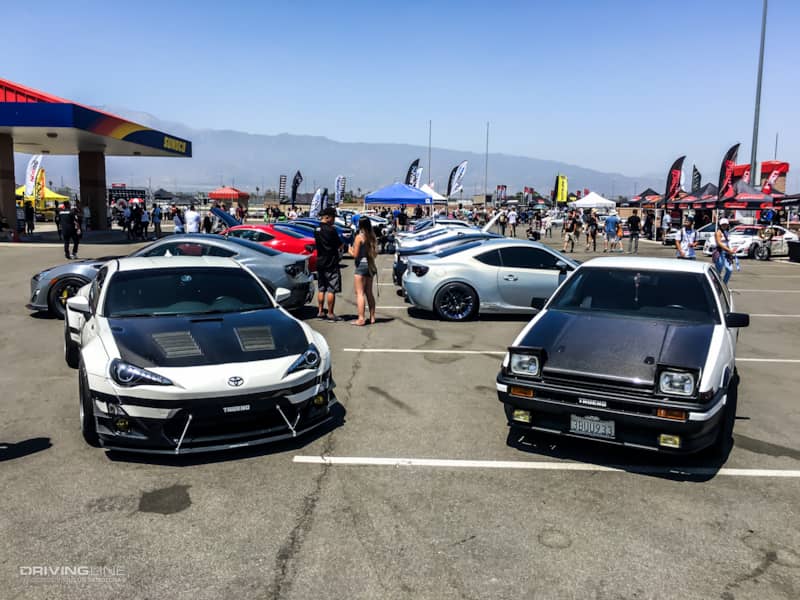 I may not be an AE86 or FR-S/BRZ owner, but I haven't missed an 86FEST yet - whether it was held at Auto Club Speedway or Irwindale Speedway. I attended my first 86FEST in support of the Scion community and the recent debut of the FR-S. The event quickly picked up on the mainstream, but it always kept that grassroots feel to it. I quickly saw all of the passion everyone had with the 86 chassis, new and old. AE86 owners got a shot of young blood with the addition of new FR-S owners who were simply looking to pick up right where the Toyota legacy left off.
This year's 86FEST, was in my opinion, one of the bests, primarily because of two new debuts to the show:
Take Three: Rocket Bunny Version 3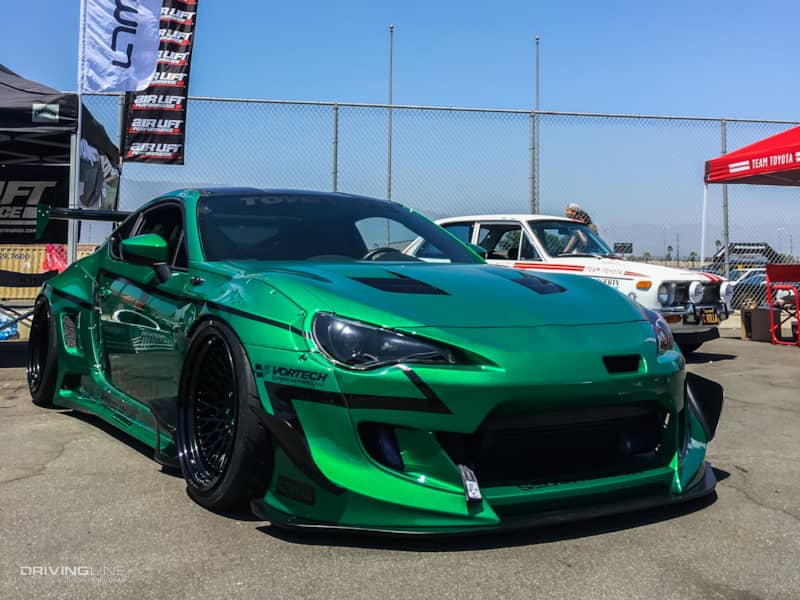 This isn't a filter. Jesus Torres and LTMW one-up'd the Insta-world by debuting the first Rocket Bunny/Pandem Version 3 kit on his Scion FR-S live at the event before you could even repost the rendering. The house of Kei Miura has always been known to develop some wild kits, but calling this version aggressive would be an understatement. The first thing you notice in the third installment is the facelift with sharp body lines that remind me of the Blitz body kits from the O.G. Fast and the Furious days. But if you really want to get the scoop on what's new for 2016, take a look at the rear fenders. That's right, aggressive scoops have been introduced where were have grown accustomed to seeing smooth curves on the widened hips of versions past.
First Stike: Global Time Attack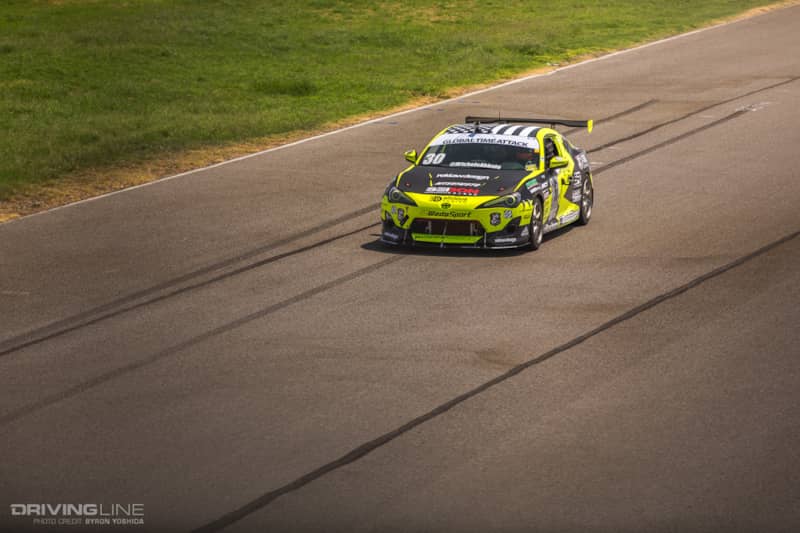 Global Time Attack hits hard in its first invasion at both 86FEST and Auto Club Speedway. The AE86 has always been known for being nimble and easy to handle making it one of the best cars to have fun on the track with. To everyone's delight, the newer FR-S chassis shared much of those features that it only made sense to combine a track element at most of the 86FEST events. This year, they stepped it up again by working with the high-speed Global Time Attack series. While the autocross events were already welcome to all makes and models, the GTA series brought in a different caliber of motorheads. Our good friend Roy Narvaez, for example, pulled double-duty racing his Nissan GTR and Ariel Atom in back-to-back groups. GRR Racing's Michele Abbate has been a regular at 86FEST, but only to display her race car FR-S. This time around she was able to let it loose all the way to a 2nd Place Finish on the day. The best part of this new addition was laying out the car show and vendor areas around the paddocks and allowing spectators to freely check out the cars competing in GTA.
If you're wondering what it's like to be part of the GTA-life, then you're in luck! Stay tuned to Driving Line 360 because we will be bringing you exclusive experiences in both Roy's Ariel Atom and Michele's FR-S.
(Photos by: Byron Yoshida)
See more that happened from this action-packed day in the gallery below: