Changing Over: A Ford Fan's Prized '71 Chevy El Camino Project
Story By John A Mata Jr.
Photos By
Those who grow up in either a Chevy or Ford family usually tend to stay true to the brand they were raised on. While this is how things usually work a healthy percentage of the time, there are those rare occasions when drifting to the other side does happen. "I grew up in a Ford family," Chris Plump of Rancho Cucamonga, CA admits. "When I was an impressionable youth, my parents had a series of Ford cars and trucks: an '86 Bronco, an '89 Taurus wagon that I actually learned to drive in, an '89 Mustang, a '95 Contour, and I heard many stories of the '70 Mach 1 my parents had before I was born."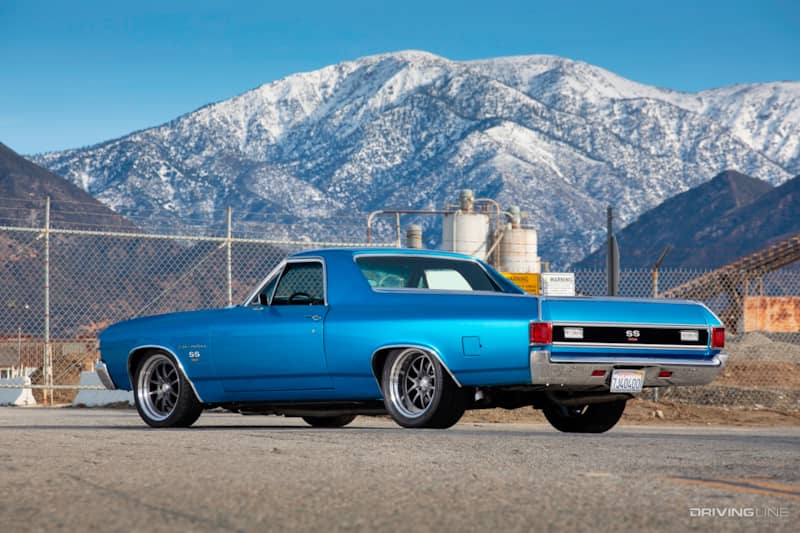 The Switch Up
With such a deep family heritage of Blue Oval ownership, it did take something very powerful for Chris to even think of buying any type of GM vehicle. "My best friend Jeff was a diehard Chevy guy from a long line of Chevy lovers," he explained. "I would go with him to a lot of Chevy-only car shows, and started taking a liking to a lot of other vehicles I might not have paid attention to otherwise." Chris began the hunt for some type of classic Chevy muscle car to replace his '66 Mustang. While, he wasn't sure exactly what model it would take to get him to trade in his keys, Chris just decided to allow destiny to take over and show some kind of sign when the time was right.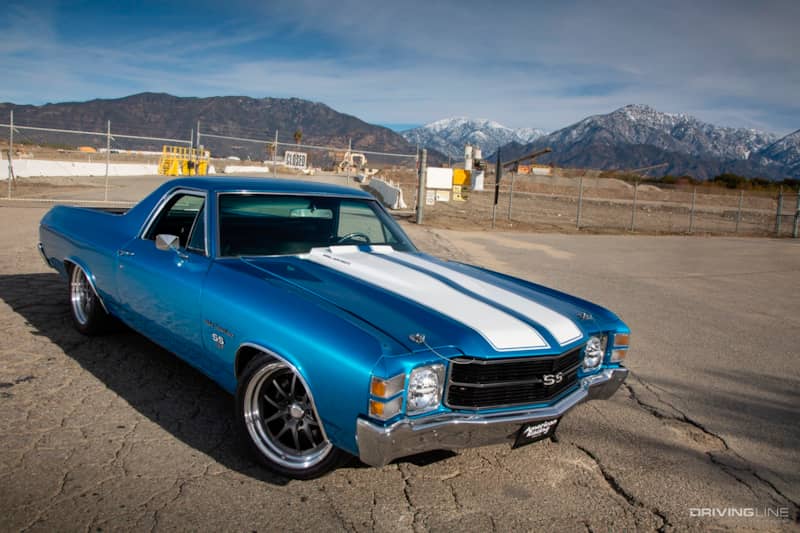 Finding the Right Chevy
Chris caught wind of an El Camino that was for sale—from his dad of all people. A co-worker of his was looking to get rid of a '71 SS454 ElCo, and while the car wasn't held in very high ranking for Chris, it did have some selling points that he found hard to refuse. "The fact that the car was equipped with a factory big block ultimately sealed the deal for me," he admitted. "My brother bought my Mustang, and just like that I had the money to purchase my first Chevy—a car that I would go on to be more hands-on with than any other I had owned before."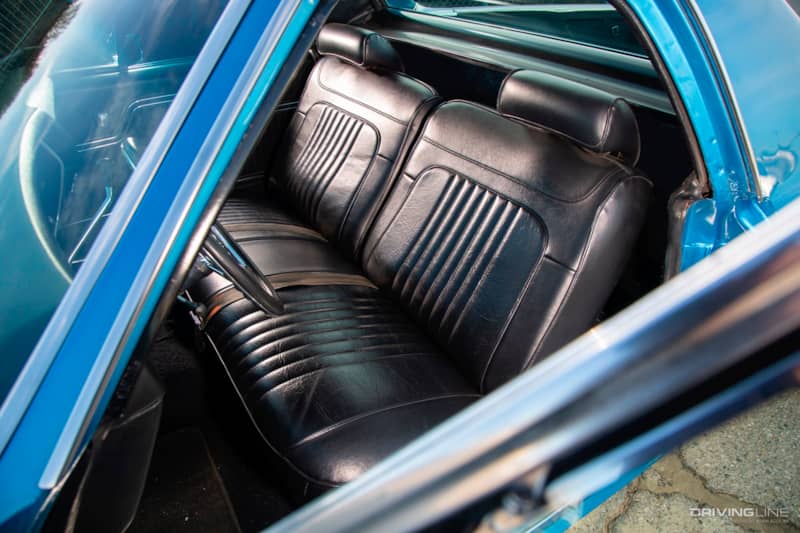 Hands-On Approach
The El Camino allowed Chris to learn how to do more modifications himself. Before, he would have shops handle most necessary repairs, but he soon took it upon himself to not only to take on the quick fixes, but also to tackle the bigger, more complicated repair work, as well as larger-than-average mods and tweaks. From the first day of ownership, Chris quickly began sizing up all the work it would take to get the El Camino exactly where he wanted it. "When I first bought it, the car had such a badly oxidized black paint job with silver SS stripes. The paint was so bad that as soon as I finished waxing it, it was time to start waxing again. It just seemed like it had a rough life in general—none of the body panel gaps quite lined up, and although it ran fine and had a working factory A/C back then, the stock motor just seemed to be tired," Chris remembered.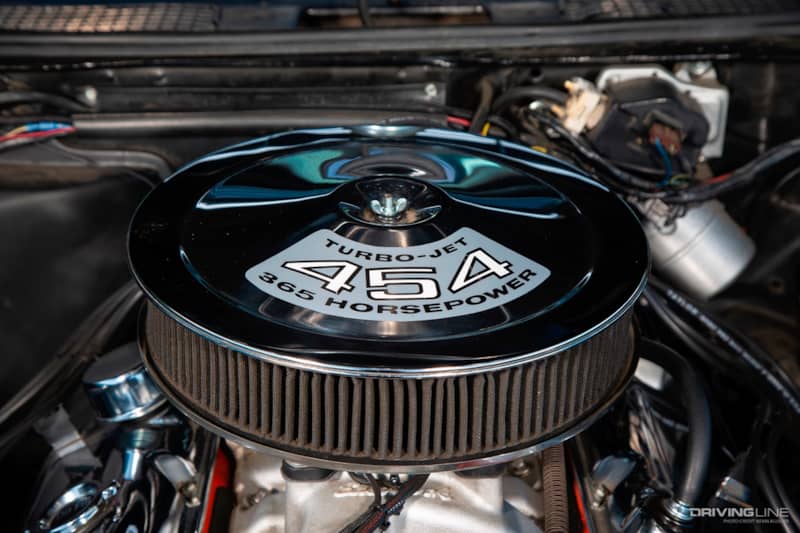 Engine Check
Taking matters into his own hands, Chris rolled up his sleeves and pulled the sluggish engine out and enlisted the assistance of Engine Dynamics of Baldwin Park, CA to punch out the '71 big block into a 468ci engine to give his car some much needed pep in its step. The power plant has been outfitted with a ton of impressive go-fast products in the way of a Comps Cams Thumpr cam, Edelbrock Performer RPM intake manifold and water pump, Be Cool radiator, FiTech fuel injection, Hedman long tuber headers and a Black Widow Venom 250 muffler just to name a handful of add-ons from the extensive highlights reel.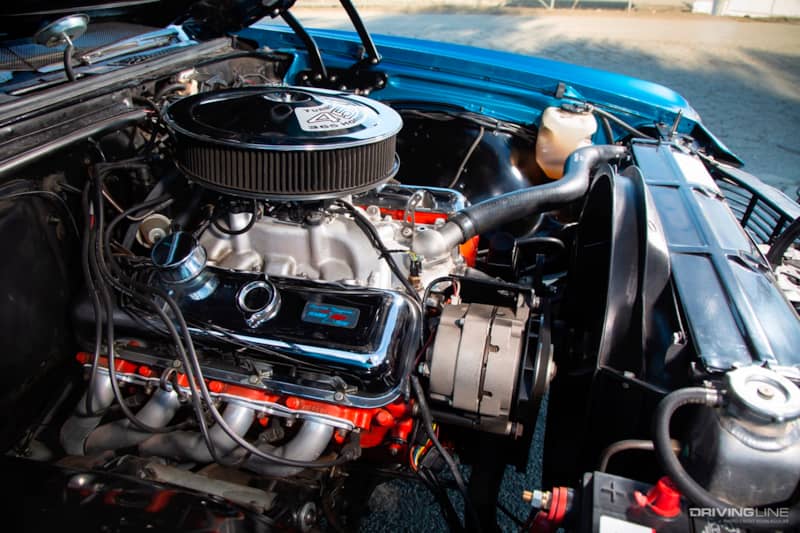 Making the Most of 468 Cubic Inches
Currently, the 468 puts out a 425 HP count, with 450 lbs-ft of torque on top of that. "While the factory equipped '71 TH400 transmission has served its purpose, not having overdrive makes it difficult to travel long distances," Chris said. "The next upgrade will likely include a 4L80 with a conversion from the factory column shift to a floor shifter."
Suspension Rebuild 
Since Chris was in the market for a true performance Chevy vehicle, he was looking forward to gutting the factory suspension setup and began strategically preparing to build it back better than ever. CPP front tubular arms were introduced to the new system in addition to the drop springs. KYB shocks at each corner help dampen the blow from the road and Wilwood disc brakes give the ElCo accurate slowing and stopping abilities, which is a welcomed counterbalance to the car's newfound engine power.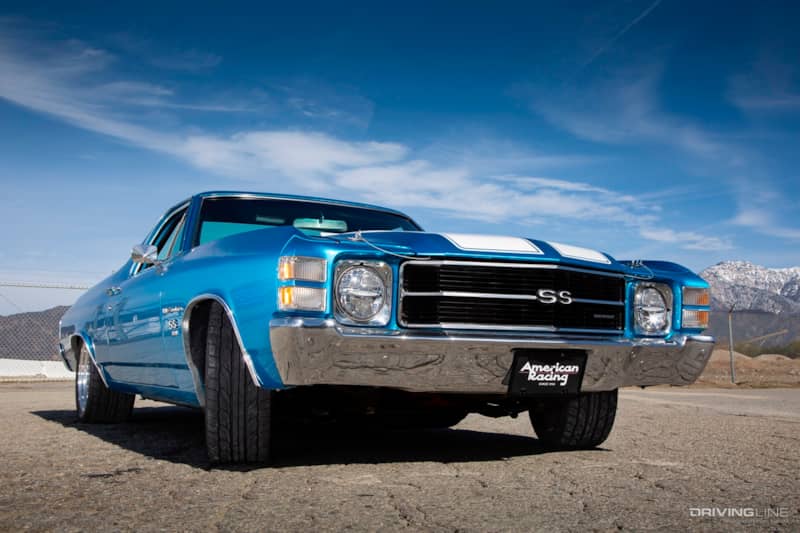 Fresh Wheels & Tires
To finish off the completely rebuilt suspension package, Chris selected a set of 18-inch American Racing Forged VF311 3-piece wheels (since he happens to be a brand manager for AR), which complements the car's classic sporty appearance perfectly. To wrap the staggered 18x8 and 18x10 wheels, Nitto's NT555 G2 ultra high performance tires in sizes 245/40R18 and 295/40R18 respectively added yet another layer of performance to the El Camino. The nature of the NT555 G2's tread design and silica compound team up to promote increased handling and gripping power in all road conditions—a veritable supercharge to any responsive engine/suspension setup.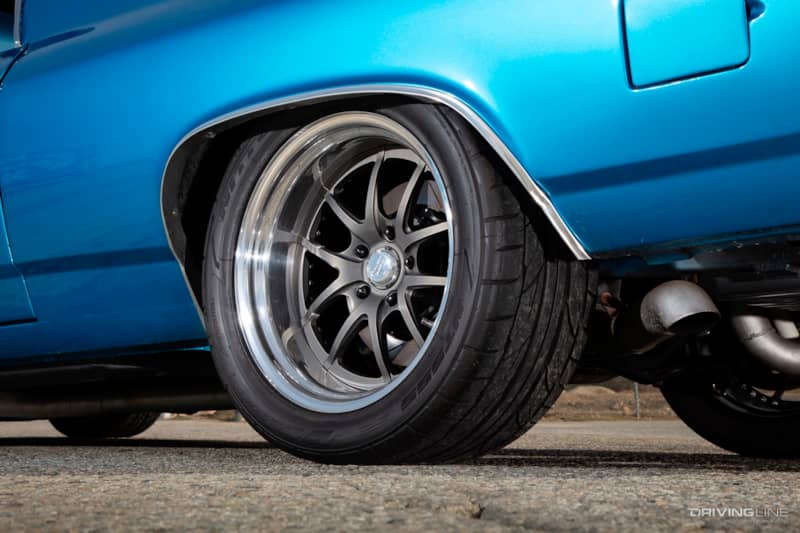 Past, Present & Future
While the evolution of Chris' El Camino has slowly taken place over the last 20 years of ownership, the process has allowed him the time to invest in solid research and planning before jumping into the next modification. "Although it has come a long way, the car still isn't done", he says. "A new console and bucket seats would be cool, so would air conditioning—I really miss having working AC."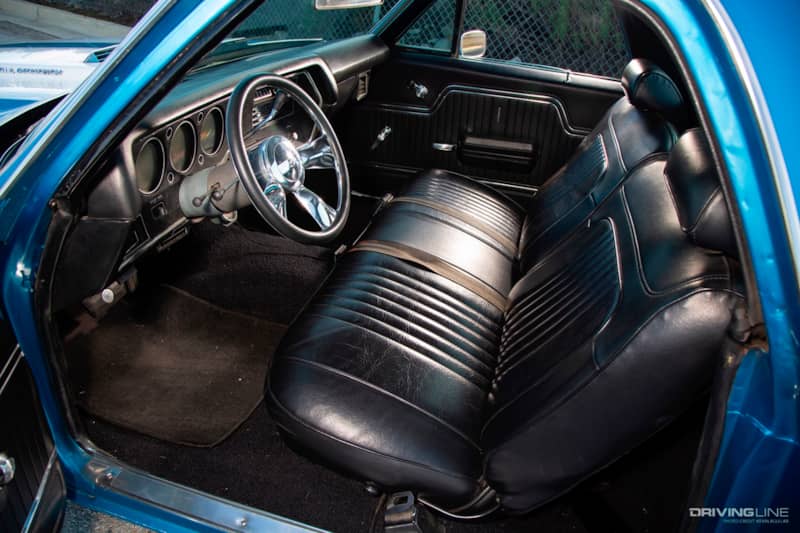 Learning Curve
With those creature comforts aside, Chris really has this specific Chevy car to thank for his widened knowledge and experience in all things automotive. "I still haven't lost my love for Fords and Mustangs, as I'm really just a fan of anything with wheels on it, honestly. My good friends Jeff Howe and Danny Centeno, along with my brother Adam all played a big role in helping me get the car to this point—it has been a blast to work on all these years, and driving it more lately has made it all worth it."