Choosing the Best Ultra High Performance Tire for Your Car
Han Solo once told Luke Skywalker that, "Flyin' through hyperspace ain't like dustin' crops, boy." Likewise, high performance driving isn't like making a Sunday jaunt to Starbucks on the way to your knitting circle. The best thing to do is to match an ultra high performance tire to your flavor of performance driving. A tire that's hell on wheels at the track or the drag strip isn't great for the rigors of regular street driving and an all-weather tire that's perfect for hugging mountain curves may not be optimal for the race track. Some tires are also better for curve carving in summer than they are for balancing comfort and performance. Here are some options to help you sort through what's best in an ultra high performance tire for your car.
Toys of Summer: NT555 G2
If you're a full-time daily driver, part-time fantasy racer, consider the Nitto NT555 G2. With increased traction, improved handling, and solid performance on wet pavement, the tire won't let you down under most driving conditions. It's also lots of fun for those times when you find yourself carving canyon roads or just wanting to take off quickly when the light turns green.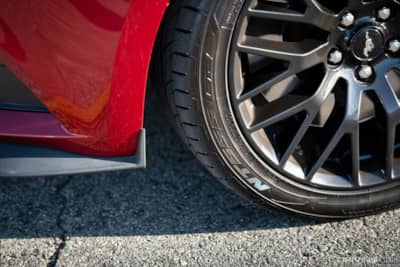 The NT555 G2 packs plenty of stability in corners and straightaways alike, inspiring confidence along the way. Moreover, a special bonding agent increases the interaction between all the compound elements to reinforce bonds for higher compound rigidity during cornering, resulting in better handling capabilities in both wet and dry conditions. Plus, the tread pattern matches the  all new D.O.T drag radial, the NT555RII. All of which adds up to great high performance in a summer tire. Get the full details here.
Jack the Gripper: NT05
With a unique rubber compound engineered for exceptional grip all day long, the Nitto NT05 is the child of extensive computer simulation and real-life testing at the track.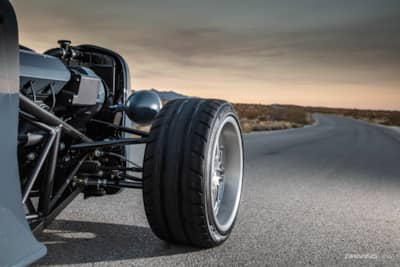 That rigorous process yielded a street tire that's surgically precise in its handling and so responsive that it almost responds by thought. Not only does that make the NT05 terrific for twists and curves, it also works beautifully at the drag strip. And if you want even better performance in a drag racer, try pairing NT05 front tires with NT05R drag radials out back. Nitto matched the tread designs and sizes with both lines for modern performance cars. Part of what makes the NT05 such a great performer is the continuous center rib and large outer shoulder tread blocks. They provide consistent contact with the road for high-level performance in dry conditions at high speed. Find all you need to know about the NT05.
Lap of Luxury: Invo
Luxury cars like to go fast too. However, you don't have to give up luxury feel when it comes to ultra high performance tires. That's why there's the Nitto Invo.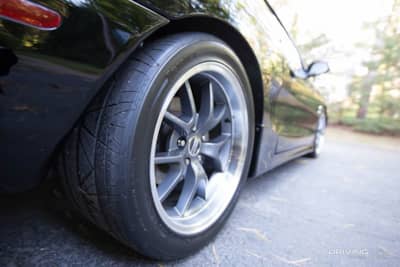 Like a good blended whiskey, the Invo is both full bodied and well balanced. It mixes high quality, performance, and a comfortable ride. The latest computer engineering and specialized digital testing equipment produced a tire that reduces road noise while giving you a comfortable ride. What's more, its rigid design keeps you connected to the road during hard acceleration and braking. All of this adds up to a tire that gives you luxurious comfort where you want it and higher performance when you need it. More information on the Invo is available here.
A Tire for All Seasons: Neo Gen
All-weather high performance. That's the Nitto Neo Gen in a nutshell. Nitto dedicated it to providing performance handling under all weather conditions. So if you live in an area where the weather changes faster than a person's luck in a casino, the Neo Gen might be just the choice for you.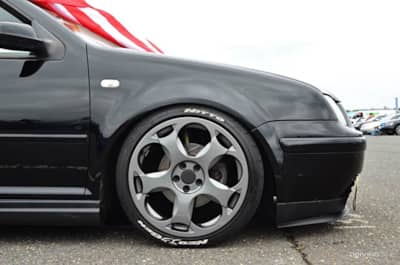 It's an ultra high performer geared toward year-round driving in a variety of conditions, thanks to its silica-reinforced tread compound and asymmetrical non-directional design. Deep circumferential grooves work in unison and slanted three-dimensional tread blocks evacuate water. That adds up to reliable contact with the road and increased traction, even during wet conditions. Not only that, the large outer shoulder blocks increase surface contact and provide improved traction while cornering. Find out about sizes, performance ratings, and more.
Means, Motivo, and Opportunity
Like the Neo Gen, Nitto's Motivo is an all-season ultra-high performance tire. However, it's geared toward a more active lifestyle.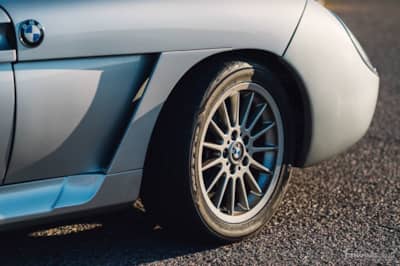 If the road takes you into challenging road conditions on a regular basis like icy mountain roads to go snowboarding, for example, the Motivo may be perfect for you. It's quiet, comfortable, and delivers strong performance in all weather conditions. Nitto also designed the tread pattern to minimize road noise as well. Wide, deep circumferential grooves and streamlined, open lateral grooves also improve handling and traction on wet pavement. The rest of the details are here.
Once you've picked your tires, let's talk about the how's and why's of balancing them.