Comparing The 2023 Ford Ranger and 2023 Toyota Tacoma For All-Around Fun
Both the Toyota Tacoma and the Ford Ranger have strong followings among mid-size pickup fans. The Tacoma is an institution, having dominated sales during the dark days of the 2010s when most automakers abandoned the segment or left their entries to wither on the vine, while the Ranger represents the triumphant return of a favored nameplate that left the scene a little too early.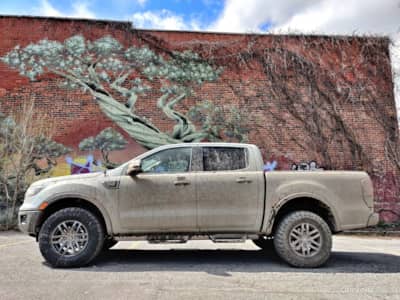 How do these two trucks stack up when compared against each other? Here's a breakdown of the most crucial aspects of the Ranger and Tacoma when evaluating just how fun they are to own.
More Power, Please
The Toyota Tacoma starts out with a 2.7L four-cylinder engine under the hood. Rated at 159 horsepower it's not exactly a stump-puller, and for those looking to enjoy themselves behind the wheel it's recommended to step up to the 278 hp V6 that's next up on the call sheet.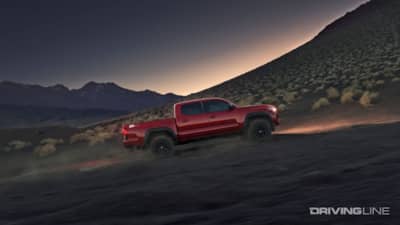 Also capable of producing 265 lb-ft of torque, this engine is competent but not particularly smooth. Still, it gets the job done despite being a step or two behind several other mid-size pickup mills in terms of refinement. There's also the added bonus of a manual gearbox being available with either engine in the Tacoma, which is a rarity among modern trucks.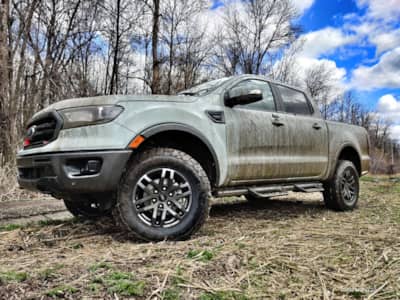 The Ford Ranger comes exclusively with a 2.7-liter turbocharged four-cylinder that delivers 270 horsepower and 310 lb-ft of torque, regardless of which model is ordered. It's quick and punchy, with substantial low-end power that makes it feel particularly lively off of the line. The one downside to the Ranger's motor is that it comes matched with a 10-speed automatic gearbox, which isn't known for being among the smoothest on the market.
Special Edition Showdown
Toyota has long been willing to build unique Tacoma trim levels that bundle together some of its most popular options and give them a dose of cosmetic flare. For 2023, there are four special editions worth paying attention to.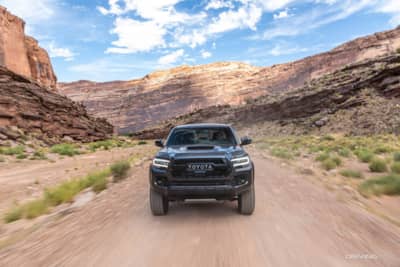 The Tacoma TRD Off-Road represents the traditional down-and-dirty version of the mid-size pickup, adding features such as its terrain management system (Multi-Terrain Select), an electronically-controlled locking rear differential, and crawl control. In a twist, you can order the TRD Off-Road package with either two-wheel drive or four-wheel drive models. There's also the more hardcore TRD Pro, which includes all of the above (while making four-wheel drive standard), and also installs FOX internal bypass shocks, unique 16-inch wheels and tires, more aggressive skid plating, and a cat-back exhaust.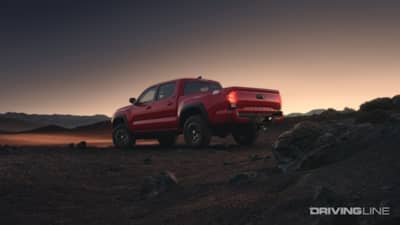 For those who'd prefer to cosplay rather than go all-out on the off-road gear, the Trail Special Edition gives you a locking rear differential, all-terrain tires, and a painted bumper to go with its fender flares (but leaves the hardcore gear at home). The TRD Sport keeps the flares and bumper but trades the trail for the street by way of a suspension setup that's a little more dialed in when handling curves.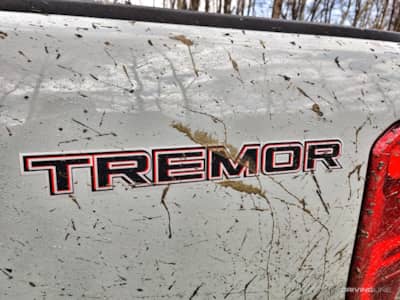 Ford splits its special editions among its options packages rather than making them distinct trims for the Ranger. For off-road fans it all starts with the FX4 Off-Road Package, (exclusively offered on four-wheel drive trucks), that installs a locking rear diff (electronically controlled), all-terrain tires, skid plates, and Ford's own toughened up suspension and terrain management. Moving past that is the Tremor Off-Road Package, which adds Fox shocks, 'Trail Control' crawl control, and a few visual call-outs to the equation.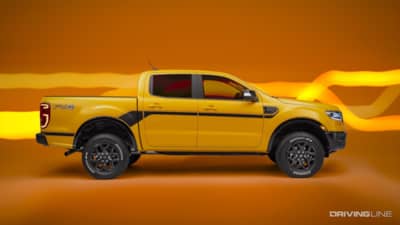 Most of the rest of what Ford has to offer takes the form of appearance packages, without any meaty upgrades to the truck's functionality or performance. That being said, Ford Performance does make a sizable list of driveline and suspension boosts available that can add serious grunt and capability to the pickup.
On And Off-Road Reality
The Tacoma is a star when the going gets rough. In an off-road situation it comes across as overbuilt and up to the challenge, no matter how gnarly conditions might get. It's also a little less sophisticated than what one might expect from a current-day pickup, especially when it comes to electronic features such as crawl control, which occasionally creaks and croaks its way across terrain in a way other pickups simply don't.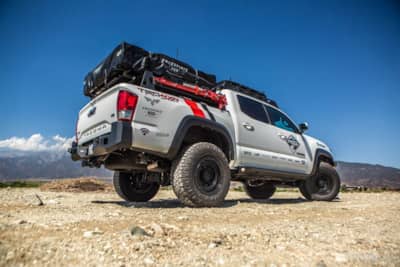 This is a reflection, in part, of the fact that the Tacoma is still riding on roughly the same platform that debuted all the way back in 2015. The core elements are there, including a very capable four-wheel drive system, but more advanced systems are playing catch-up. The aging elements of the Tacoma are much easier to spot on pavement, as it rides somewhat rough and handles corners with a reluctance that will surprise anyone used to more compliant crossovers.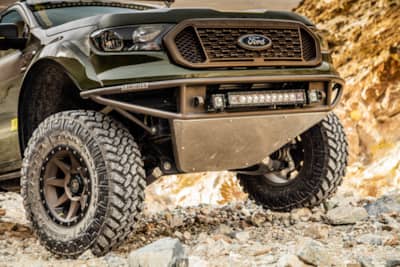 The Ford Ranger is also nearing the end of its current platform lifespan, dating back even further than the Tacoma (having first arrived on the global market in 2011 prior to its 2019 North American debut). Chassis-wise, however, the Ranger is more adept at handling day-to-day driving, with a buttoned-down character when changing direction. That being said, it's not particularly smooth at handling rough patches of road, giving it Tacoma-like qualities in terms of ride comfort.
On the trail front, the Ranger isn't quite as rugged as the Tacoma. Even the Tremor model is limited by ground clearance, and while the Ford will get you where you need to go, it might be a little more worse for wear at the end of the ride than the Toyota.
Which Pickup Is The Most Fun?
As a pure trail tool, the Toyota Tacoma edges out the Ford Ranger when tasked with delivering fun in the dirt. With an enormous aftermarket, and a stodgy platform that nevertheless works flawlessly when challenged, the Tacoma is a well-understood weapon to be wielded by off-road fans willing to stomach its less-than-modern character.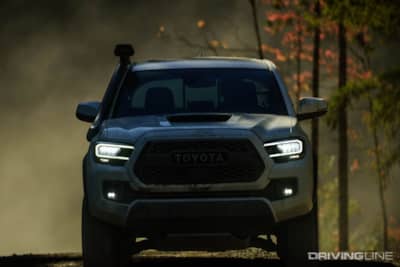 For those wanting to engage on-pavement as much as off, it's a harder call. The Ranger's engine is light-years ahead of what the Tacoma has to offer, and it will also out-handle the Toyota at the limit.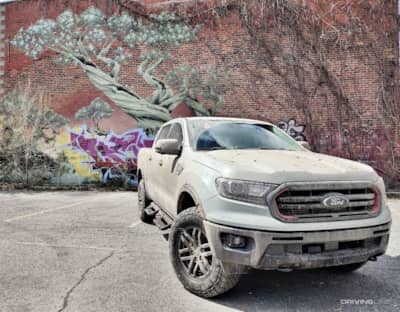 Still, with fewer special editions and a platform that's on the verge of being replaced, it's probably worth waiting for the new Ranger before plunking down a deposit on what's currently sitting in Ford showrooms.