How To Level Up The Base Ford Ranger Truck For Maximum Factory Off-Road Fun On The Cheap
The Ford Ranger has become an intriguing dark horse for 4x4 pickup fans. Revived a handful of years ago after an extended hiatus, the mid-size truck presents turbocharged power and a number of factory-installed off-road packages that are intended to compete against established models like the Toyota Tacoma TRD Off-Road and TRD Pro and the Chevrolet Colorado ZR2.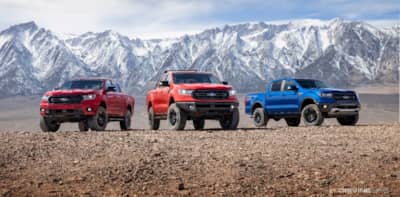 Of course, there's a cost involved. Ford offers a trio of Ford Performance packages on top of the standard FX4 off-road equipment, as well as the new Tremor Off-Road Package (available for 2021 models) that stands at the top of the heap. These range in price from $2,495 for the Ford Performance Level 1 package to $4,495 for the Tremor to a startling $8,995 for the Performance Level 3 setup. What's more, some of Ford's off-road gear is dependent on the trim level and body style of truck you purchase, which means you won't be shaking the ground with the Ranger Tremor unless you've already ponied up for a four-door SuperCrew XLT or better.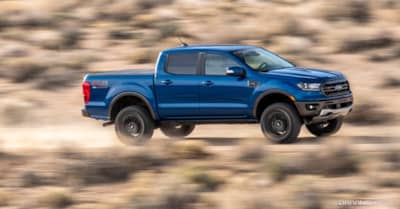 All of the above got us thinking about the most affordable way to build a Ford Ranger for off-road fun using factory parts. We dove deep into the Ford Performance catalogue to level up a base Ranger from milquetoast to monster, focusing exclusively on the gear you need to dominate the trail without forcing you to pay for all the extras and accessories baked in to Ford's pre-programmed packages. 
It Begins With FX4
Let's start with the basics: the most affordable Ford Ranger model is the SuperCab XL, which comes with a second set of half-doors to access its truncated rear passenger accommodations, as well as a six-foot bed. Since we'll be leaving the pavement behind, four-wheel drive is mandatory, which brings our entry-level price to $28,570.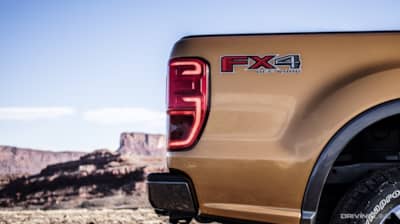 Our first level-up is to snag the FX4 package from Ford right at ordering time. For $1,295, this installs monotube shocks, an electronically-locking rear differential, skid plates front and rear, knobby all terrain rubber, the automaker's Terrain Management System, low-speed crawl control, and additional gauges for pitch, steering, and roll angles. It also features 8.9 inches of ground clearance.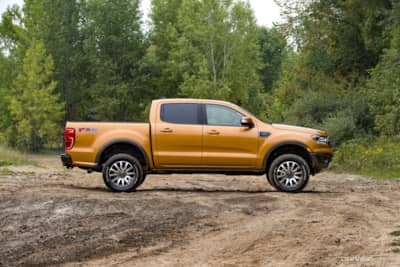 This is where things get a little sneaky. Unfortunately, as soon as you trigger the FX4 option Ford automatically forces you to order two additional packages. The first is the STX Appearance package ($995) which installs 17-inch rims, tow hooks, upgraded cloth seats, and fog lights. Next, it's the 101A Equipment Group ($1,135) which adds cruise control (needed for the crawl control system), power mirrors, remote keyless entry, and a perimeter anti-theft system.
So equipped, the cheapest base model Ford Ranger FX4 will set you back $31,995.
FOX-y Boots For Less
If you want to get a little more hardcore, the $2,495 (plus installation) Ford Performance Level 1 package for the Ranger (which requires an FX4 base) delivers FOX 2.0 Performance Series shocks with internal floating pistons at all four corners. It also comes with a different set of 17-inch 'Dyno gray' wheels, a bunch of stickers, and a windshield banner to tell the world what's lurking under the chassis.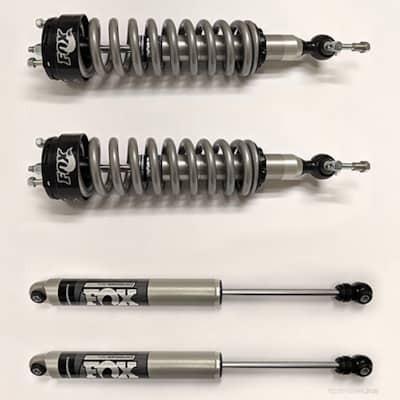 Careful perusal of the Ford Performance Parts catalog, however, reveals that you can snag those same fully-warrantied shock absorbers with the same 'leveling kit' offered by the Level 1 package, for a mere $1,495. It seems a little wild that Ford is charging an additional $1,000 for decals and same-size wheels, but fortunately you can avoid the stickers and snag the shocks for a serious discount.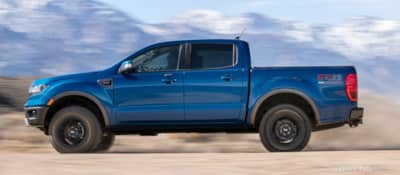 This is a no-brainer as our next upgrade, and brings the cost of our build to $33,490.
Turbo Boost Engaged
The $4,995 Ford Performance Level 2 package brings you the contents of the Level 1 setup, unique off-road tires, blue tow hooks, a stainless steel license plate frame, a different set of fog lights from Rigid, and a performance tune for the vehicle's 2.3L turbocharged four-cylinder motor. Looking at that list, we can easily do without a set of redundant fogs (we already snagged them as part of the STX Appearance package), and the truck's already riding on a decent set of rubber.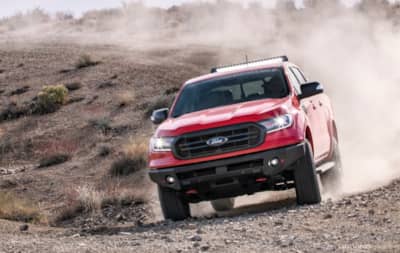 That leaves the Ford Performance engine calibration as something we'd love to have to wake up the EcoBoost under the hood. Leaving behind all of the other gear we don't really want and picking up an extra 45 horsepower and 60 lb-ft of torque will cost us only $825 through the same Ford Performance catalog.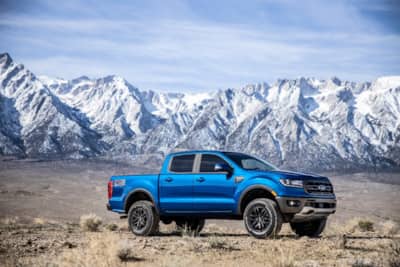 This brings our factory Ranger off-road project to a healthy 315 horsepower and 370 lb-ft of torque, and a total cost of $34,315.
Big Savings, Big Fun
This is also where we're going to call it on our build. The Level 3 package asks for a hefty $8,995 upcharge, and in addition to the Level 1 and Level 2 gear includes a bunch of nice-to-haves like a winch, a light bar, and a sport exhaust. None of that adds enough fun factor to justify the extra $6,675 it costs over the off-road Ranger we just configured.

The $4,290 Tremor package might seem more reasonable, but the devil is in the details. Tremor is roughly equivalent to the Level 2 package suspension with an extra 0.8 inches of lift, a different set of tires, and no power boost, which makes it less appealing in our eyes, despite the extra travel and flared fenders.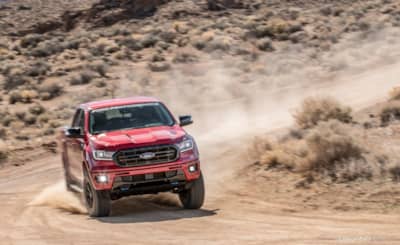 Dig deeper, and it becomes a non-starter from a value perspective considering you'd have to start with a $37,770 Ranger SuperCrew XLT, which makes it a whopping $7,745 more expensive than the truck we put together. That's even more dough you could divert to your own aftermarket accessory preferences, or simply pile into your savings account to help pay for your next long-term overlanding Ranger vacation.