Completing The Look: Why So Many Show Trucks Roll On Nitto Tires
There are more than 50 highly distinguished tire manufacturers, but only one of them has built a business model around catering to the automotive enthusiast. Perhaps this is why so many on the show truck scene have embraced the underdog tire maker. After all, roughly a quarter of all the vehicles we come across at truck shows are sporting Nitto rubber. So why has the company seen so much success in the American truck market? It starts with options. Nitto offers three different types of mud terrains, including an extreme mud tire in the Mud Grappler, a conventional mud terrain in the Trail Grappler and a hybrid, mud-and-all-terrain tire with its Ridge Grappler.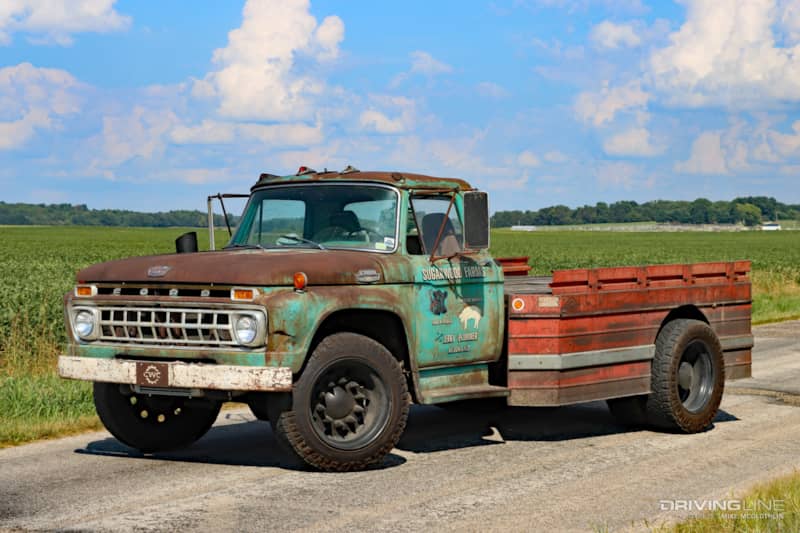 Moving on to the all-terrain department, there are also three choices. The new-age Recon Grappler and proven Terra Grappler G2—as well as the original Terra Grappler—provide sound all-around choices for the everyday truck. And then you have the Dura Grappler, which enjoys its own blue-collar niche in the pickup segment, followed by the all weather (and severe snow-ready) Exo Grappler. Throw in Nitto's on-point pricing, its M/T and A/T's abilities to perform off road and high availability and the answer for the company's success becomes clearer. With their high cosmetic appeal, superb functionality and overall value, look for Nitto tires to continue to enjoy high favorability in the pickup segment.
The Finishing Touch
From high-end, no expense-spared builds to homegrown, rustic DIY projects, Nitto tires get the nod in thousands of one-off builds each year. To perfect the look of his '10 F-250, Tom Schuman equipped his show-stopping Super Duty with a set of LT355/40R22 Trail Grappler tread. Not only do the 33-inch mud terrains complement the custom-cut, AAR forged-aluminum 22x14-inch super singles he runs, but they're also an F load range tire. Fully inflated (80 psi), their 3,305-pound load carrying capacity (per tire) provides Tom all the assurance he needs to hook onto a gooseneck trailer and put the truck to work.
A Tire For Every Application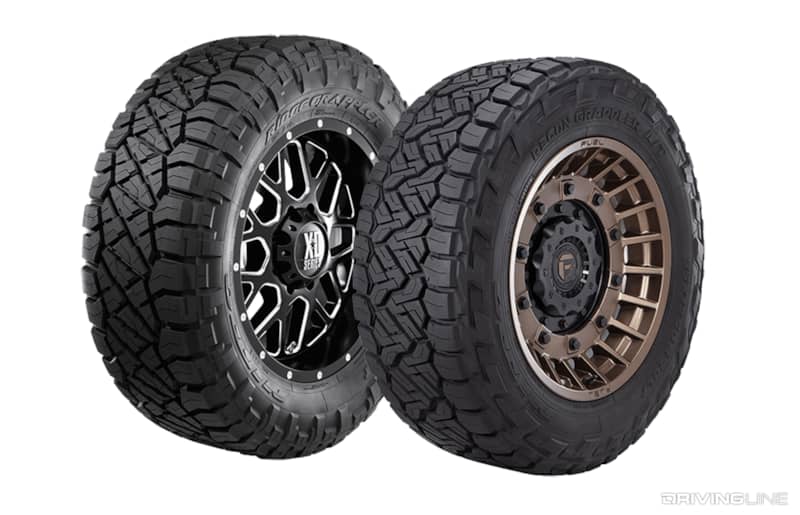 There are more than 300 different sizes available for Nitto's all-terrain and mud terrain truck tires. And those sizes are spread out between 15-inch diameter wheels all the way up to 26-inch versions. For the Ridge Grappler alone, Nitto's half MT/half AT hybrid terrain, 99 different sizes are on the table. The popular Recon Grappler all-terrain enjoys an extensive line of options, too, at 77. For the most part, Nitto's light truck tire options exist for the 18-inch and especially the 20-inch wheel markets.
A Tire For Every Purpose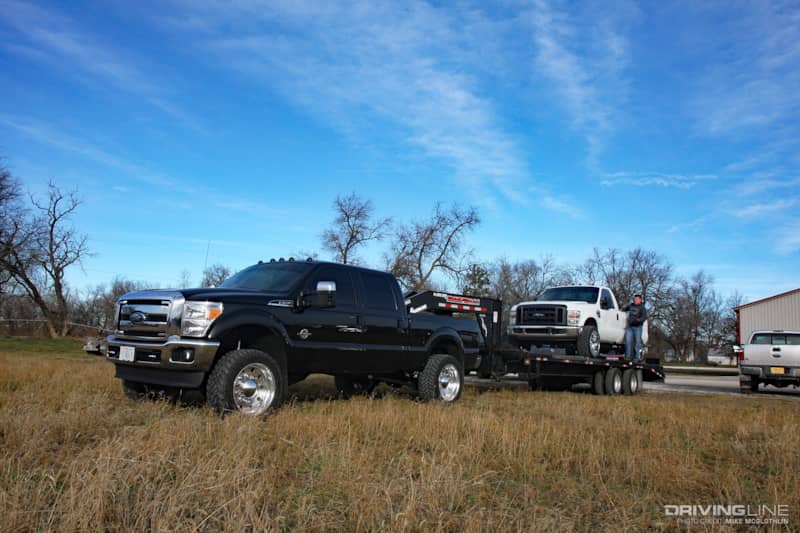 From deep mud and big rocks (Mud Grappler) to life on the highway (Dura Grappler), Nitto has developed tires to excel in their intended environments. But beyond that, its tires don't mind multitasking either. Take the Trail Grappler for example, a mud terrain that shines off the beaten path yet at the same time provides sound on-road manners that include a quieter ride than some MTs and above-average wet performance.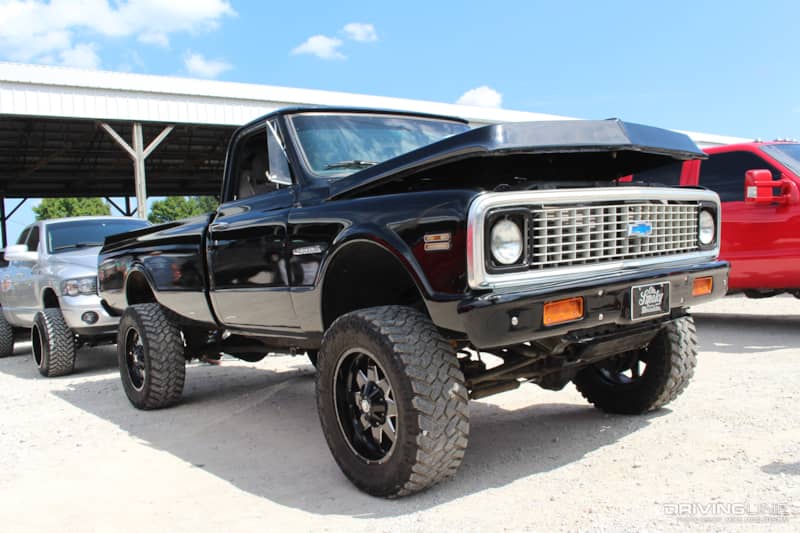 The Ridge Grappler, unofficially Nitto's Swiss Army knife, also exceeds expectations both on and off-road. By combining a variable pitch tread pattern with deep sidewall lugs and stepped tread block edges, Nitto created the closest thing to the ultimate, do-everything truck tire.
Rated For Trucks, Rated For Work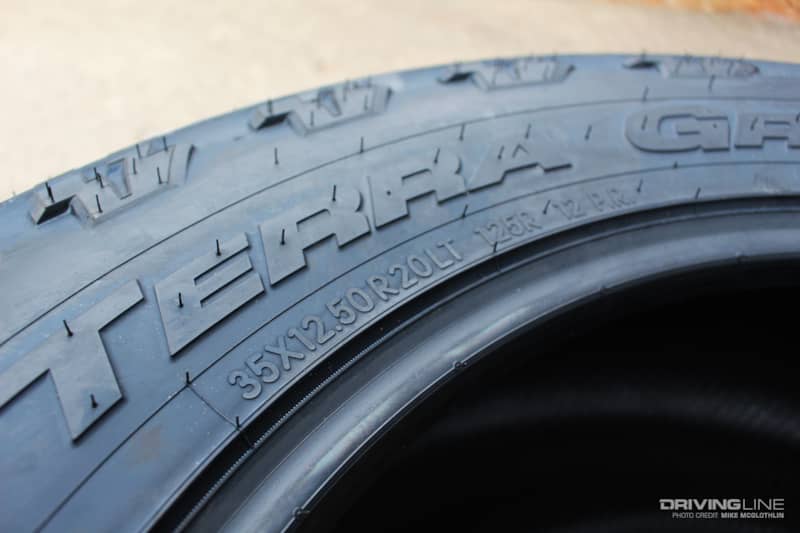 It only makes sense that truck tires be rated to handle a pickup's most common uses: towing and hauling. With today's payload and tow ratings edging further and further skyward, E and F load range truck tires are a necessity—and Nitto accommodates this need in offering more than 230 different truck tires in either the E or F load range. In fact, the entire line of Exo Grappler all weather tires (AWT's) come in E load range, some of which even boast a 127 load index, which entails a 3,860-pound load carrying capacity per tire. The 35x12.50R20 Nitto Terra Grappler G2's shown here feature a load index of 125, which means 3,640 pounds worth of carrying capacity per tire.
High Availability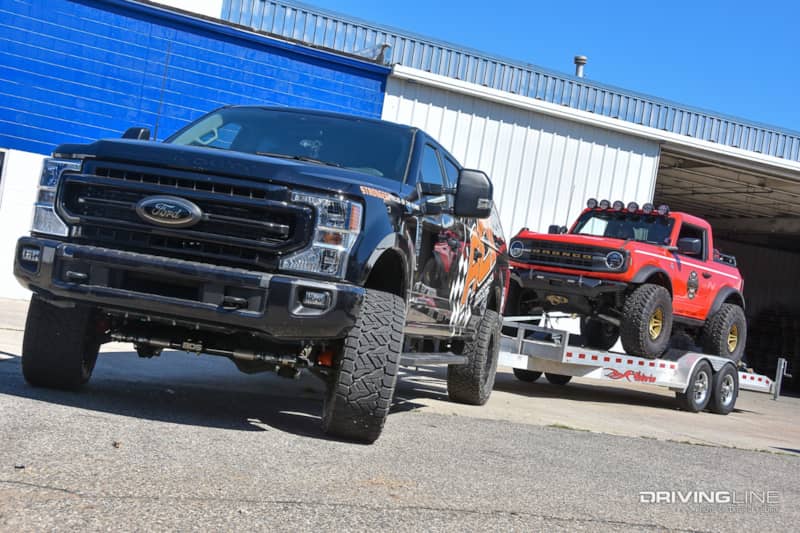 Beyond the capabilities of a tire, it must be obtainable. This is where the underdog success story that is Nitto Tire keeps on giving. Despite only having half a dozen production plants (scattered around the globe, no less), the company stays on top of its distribution, particularly in the U.S. This means you can find a Nitto tire to suit your truck's specific needs by walking into virtually any tire shop in America. After all, quick availability is what seals the deal in most tire sales.
Attractive Pricing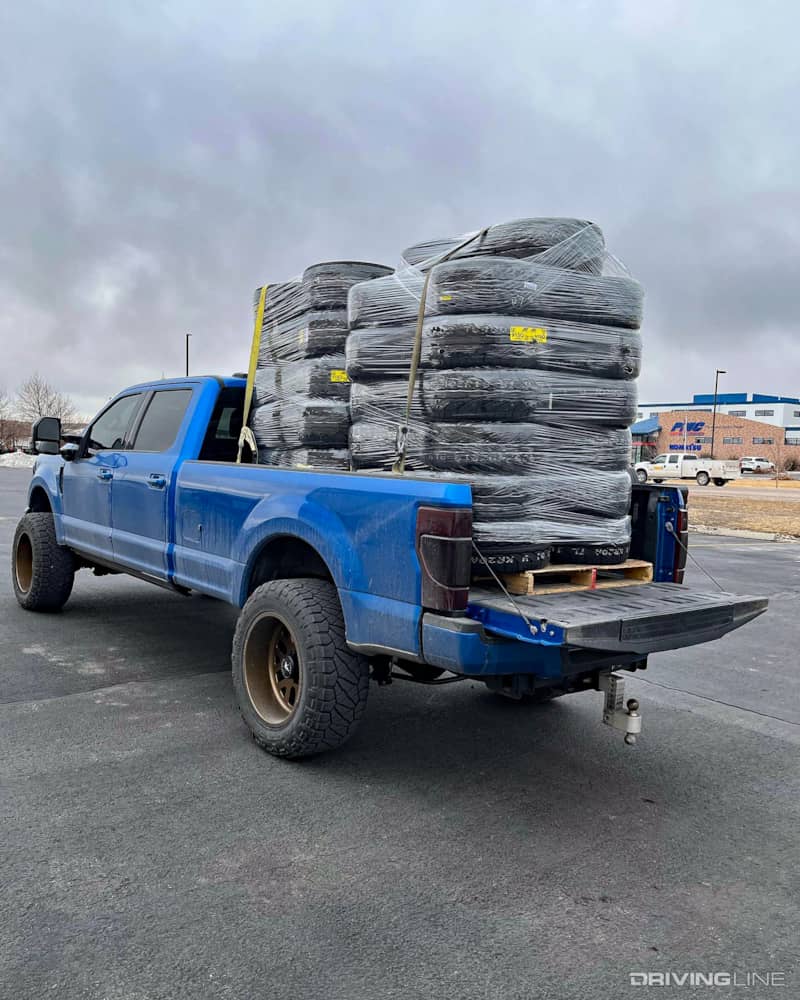 Predictably, the biggest selling point for any tire is its bottom line: price. Nitto has long kept the cost of its tires competitive with the heaviest hitters in the industry—and oftentimes they're more affordable. Looking at the popular 35x12.50R20 size for example, most of Nitto's truck tires range from $418 to $500 at the present time, which is right in the middle of the road.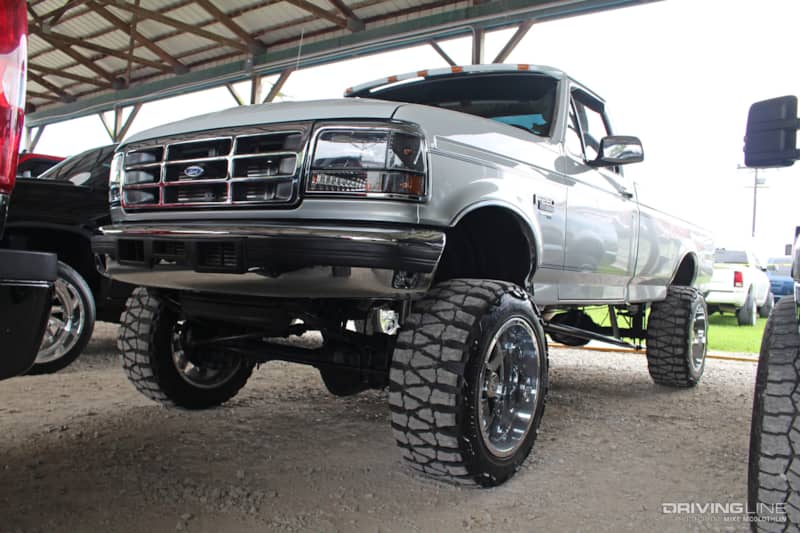 In fact, in a lot of cases you'll find that the Nitto option is priced slightly below the cost of other, big name manufacturer tires.
Tread That's Guaranteed To Last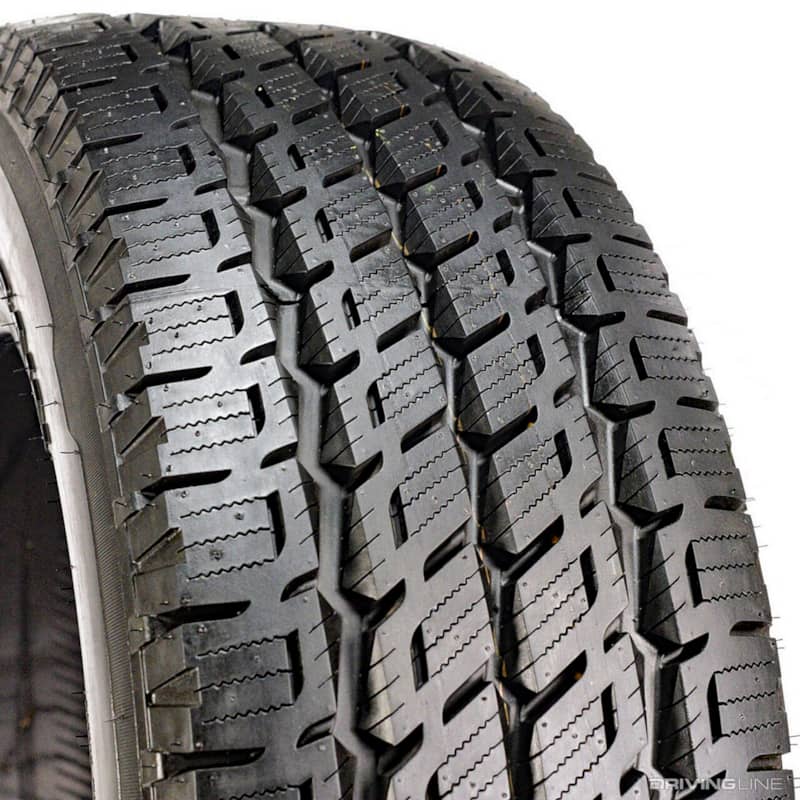 For added assurance, Nitto offers some of the best tread wear warranties in the business, especially on its all-terrains. Its Terra Grappler G2 comes with a 50,000-mile limited tread wear warranty for LT metric and flotation sizes, and a 65,000-mile limited tread wear warranty for hard metric sizes. For the Nitto Recon Grappler, the limited tread wear warranty for LT metric and flotation sizes increases to 55,000 miles, with a 65,000-mile warranty accompanying hard metric sizes. Metric and P Metric size Dura Grappler tires (shown) are backed by a 60,000-mile limited tread wear warranty.
Solid Reputation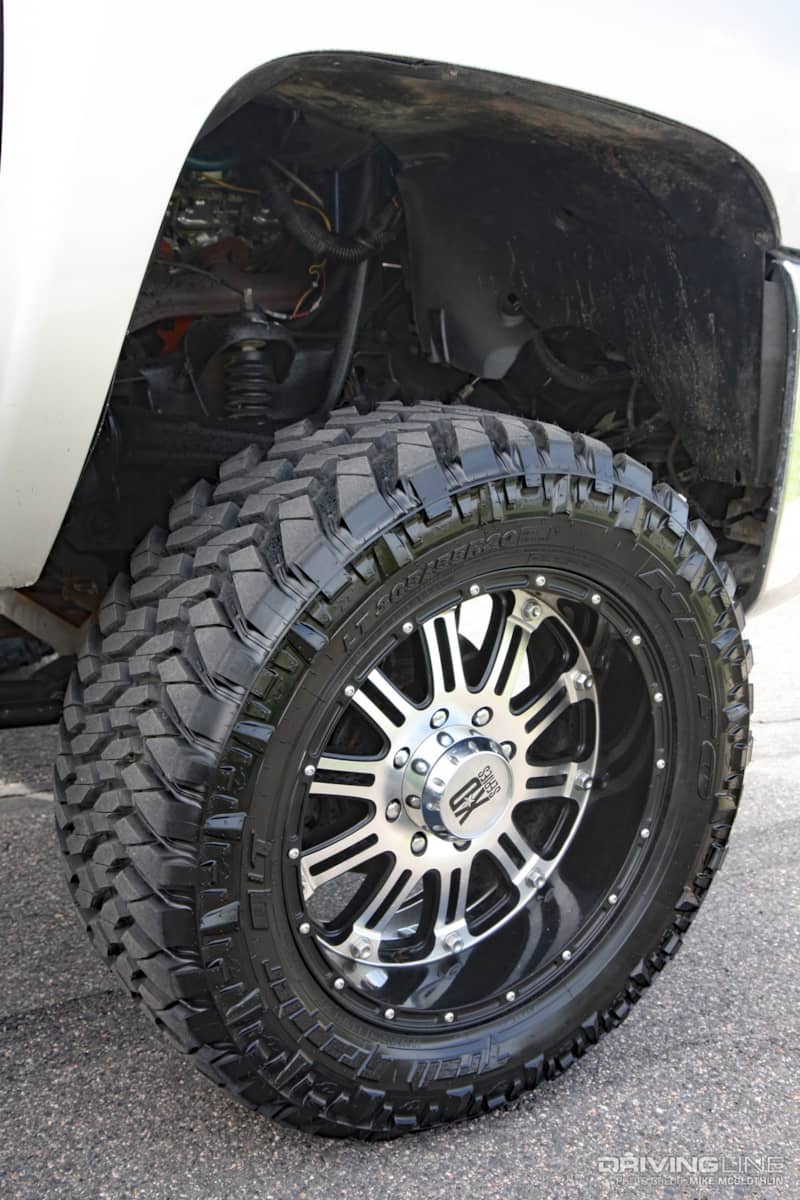 Deservedly, Nitto enjoys a solid reputation for quality, performance and long-term durability. Thanks to an enthusiast-fueled business model, the company's mud terrain and all-terrain lines excel in off-road conditions while its all weather and highway terrains have made their mark wheeling in the snow-covered mountains or towing at capacity. But on top of offering virtually every type of tire a truck owner or enthusiast could want, Nitto has made a name for building tires in sizes few other manufacturers will produce (take our LT355/40R22 Trail Grappler example from up above as an example of this). For every occasion, obstacle or job, there is a Nitto tire designed to conquer the task.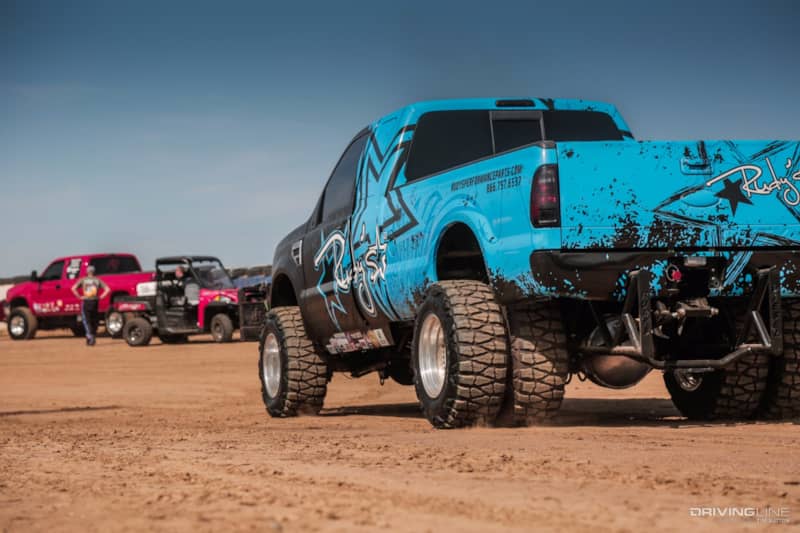 More From

Driving Line
Even the NT420V enjoys a sound reputation as a versatile truck tire. The all-season tread is quiet, excels in wet weather and can be had in an F load range.