Cummins-Powered Wagon: A Closer Look at the RaceTractor Rock Crawler
Taking on a full-blown restoration project is a daunting task in itself, but buying an old, broken down car or truck and turning it into a performance-driven machine, ready to take on the harshest terrain on the continent, is a real labor of love. Jeremy Benson, a Washington state native, was in the market for restoring a classic Dodge Power Wagon when he found a green 1951 as part of an estate sale not far from his home. Upon bringing the truck home and looking closely at the task in front of him, it became evident that this particular specimen was too far gone to be candidate for a full restoration.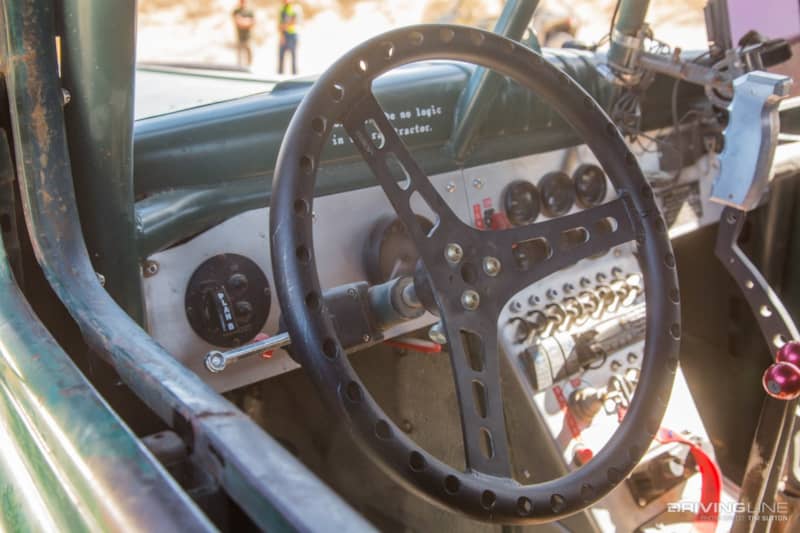 Building the Race Tractor
However, that wasn't a good enough reason for Jeremy to give up on this Power Wagon. Although most of the drivetrain wasn't salvageable, and the interior could not be replaced, the cab was preserved in perfect patina. Jeremy was able to sell the original drivetrain and other valuable parts from the truck, leaving room for other possibilities. As luck would have it, he had a donor engine ready to built up and use on the Power Wagon, the vehicle that became known as the "RaceTractor."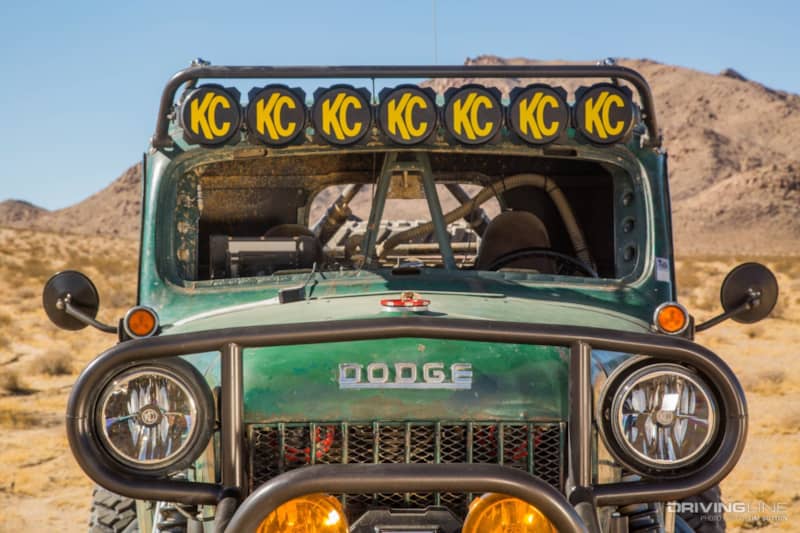 The powerplant that Jeremy had laying around just happened to be a first-gen 12-valve Cummins. Although a stout engine from the factory, Jeremy upgraded several parts to gain performance and longevity. He opted for a new VE injection pump turned up for more power, an HE351CW turbocharger, upgraded 50hp injectors and new head studs to hold everything together. Behind the Cummins is a perfectly paired NV4500 5-speed manual transmission and Atlas 2-speed transfer case.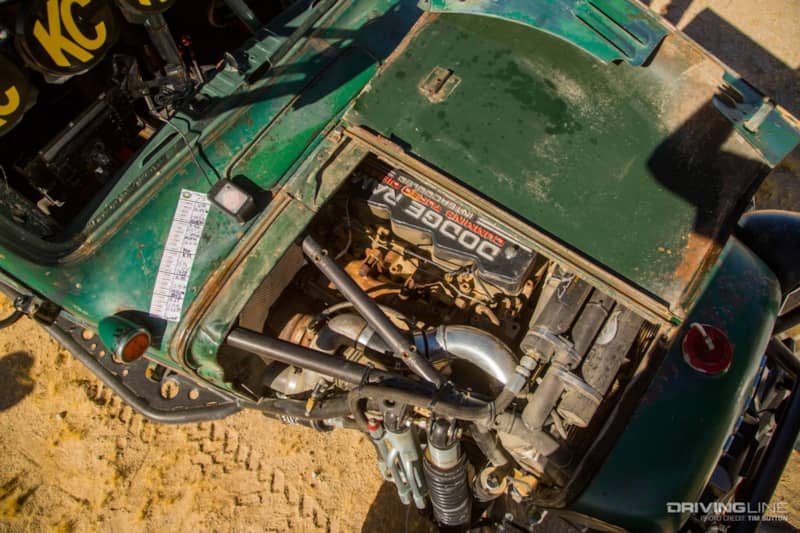 Moving farther down the driveline, Jeremy is using a Ford high-pinion kingpin Dana 60 front axle, complete with PSC hydraulic steering, an Artec truss and RCV chromoly axle shafts. The rear is completed with a GM Corporate 14-bolt rear axle, also trussed for strength. These commonly used 1-ton axles are the perfect setup for the type of truck Jeremy was building.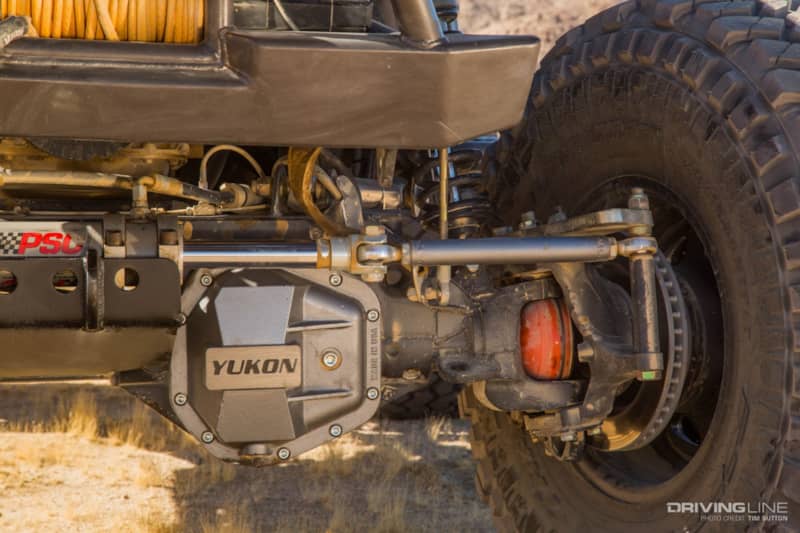 Made for Off-Road
It was only when the drivetrain parts were laid out in front of him that Jeremy finally saw the end-result of this build in his mind. His passion for off-roading and love for The Hammers influenced this build to be modeled after an Ultra4 race car. Admittedly, Jeremy claims there are certain aspects to the RaceTractor that are not Ultra4 race legal, but racing this truck was never his intention. Regardless, Jeremy got to work building a custom tube chassis for the Power Wagon cab, setting it up for an Ultra4-inspired suspension system.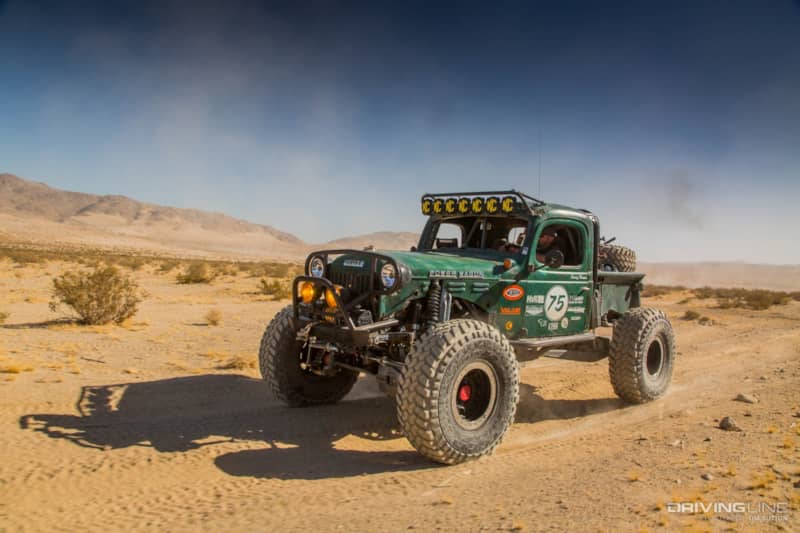 The RaceTractor rides on a front 4-link suspension system, custom built to fit the tube chassis, complete with Fox coilovers, bypass shocks, and hydraulic bump stops. The rear is a similar setup, with the exception of a lower trailing arm setup to allow for more suspension travel, also on Fox coilovers, bypasses and bumps.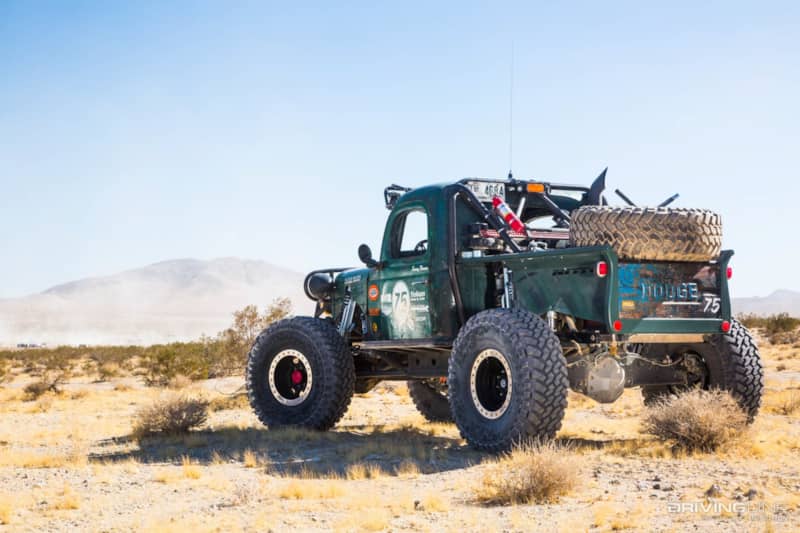 No Ultra4-inspired rig is complete without a set of meaty 40s under it. Jeremy went for a set of Nitto 40x13.50R17 Trail Grapplers, wrapped around a set of Trail Ready beadlock wheels. His choice of tire comes directly from his love of The Hammers and the Trail Grappler's proven record as the tire of choice when it comes to battling the brutal rock trails of the King of the Hammers course. With that said, the RaceTractor will spend most of its time in the Pacific Northwest, where jagged rocks and canyons are replaced with muddy logging roads and mountainous terrain. Jeremy is excited to see how the tires perform in a whole new element, but says he can already tell they will do very well back home.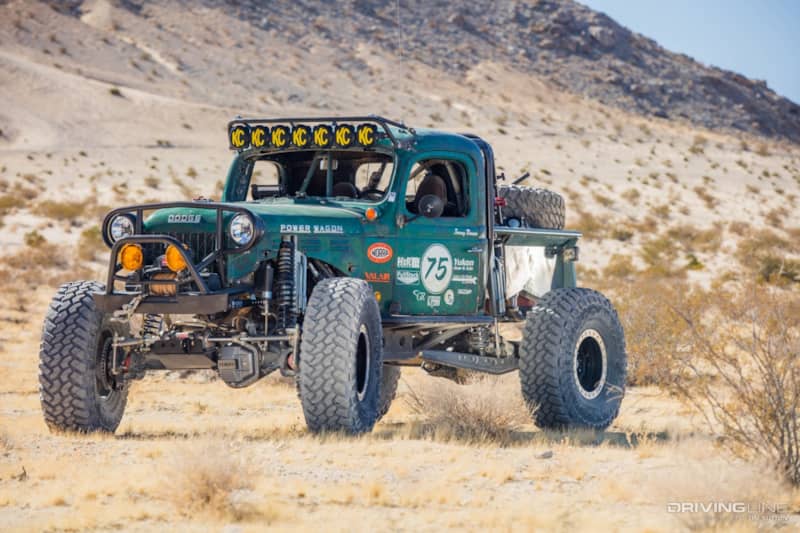 Driving up a Mountain and to the Market
Aside from stomping around The Hammers, Jeremy drives the RaceTractor around his hometown, and his wife even picks the kids up from school with it once in a while. Although Jeremy does not plan to race the Ultra4 series with this build, he has entered it in motorsports contests in the past. Just last year, the RaceTractor was entered in the NORRA Mexican 1000 rally in Baja and took third place against other Ultra4 cars. While it's stood the test of torture through The Hammers, Baja and soon the Pacific Northwest, we can't wait to see where else this resto-mod on steroids shows up to drop more jaws.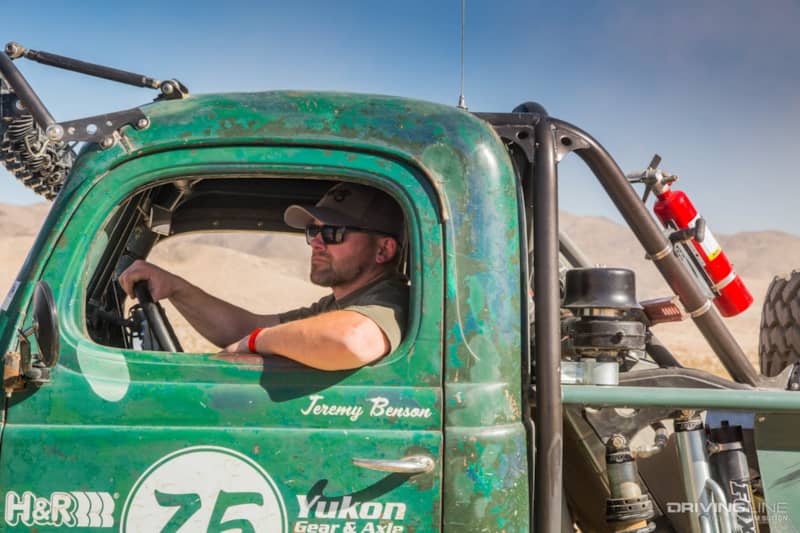 Check out the gallery below for more photos of the RaceTractor out on the Johnson Valley lakebed, and some other awesome rides we've featured!