Dad Life 2.0
Hey there, it's me again: Dad Life. When you last saw me, I'd just pieced The Best "Mod" Ever: Kids Life together, and well, let's say the kids have kept me really busy ever since. I suppose this is a good way to introduce you life as of late, welcome to Dad Life 2.0.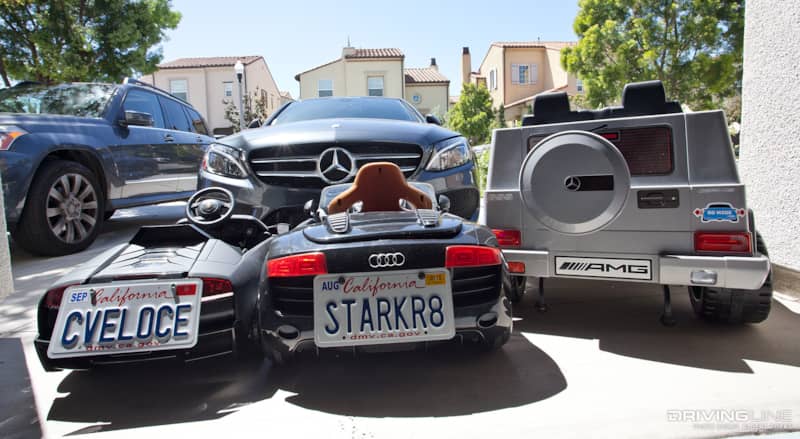 You don't know how busy life becomes until you have a kid. Seriously. Better yet, wait until you have a second! You know how stressful it is to prep for a car show? All the last minute things that can (and often) go wrong the night before and coordinating it all to sync at the right time? Parents do this every...single...night. You're judged the next morning, we're judged the next morning and every morning after. Got a SEMA build? Easy. Tire fitment issues? No problem. The little things that drive enthusiasts nuts become trivial once parenthood enters the picture. Don't get me wrong: I'm still the same guy, I still love cars, but life constantly changes and it's important to find ways to adapt.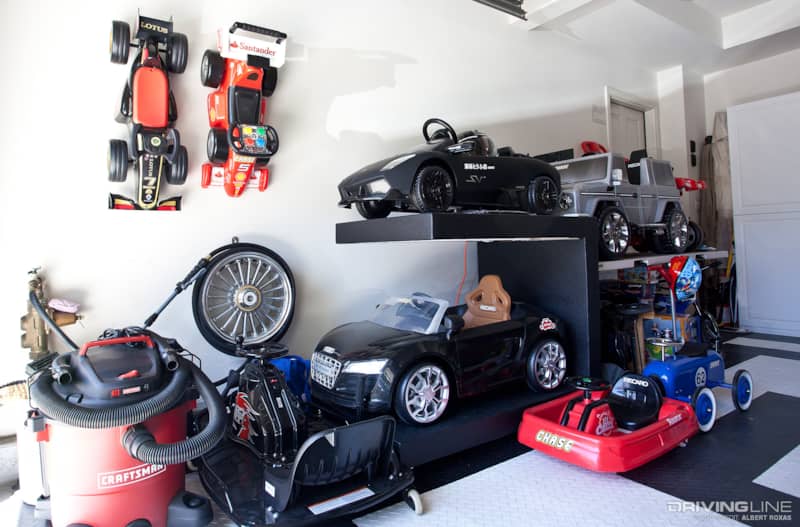 When we had our second kid, that gave me another opportunity to switch up our cars. The Audi Q7 the wife uses to drive the kids around is cool but it isn't center lot of Cars & Coffee cool, and since my weekend car won't if I have to take both of them myself to car events, I had to start looking into solid sedan options, ones to satisfy the enthusiast in me. Cars qualified if they met the following Dad Life requirements:
Must be a true 4 door: That means four actual doors with four door handles, after all, it would be replacing the FJ Cruiser Trail Teams. Suicide doors aren't an option since it's difficult getting the kids in and out.
Rear seats with ISOFIX: This is the international standard for attachment points for child safety seats in passenger cars. Safety first!
Must be enthusiast cool: You know, a car that makes car guys say, "Man, if I was a Dad, that's what I would drive." I used to say this before I had kids.
No Rolls Royce Phantom, Mercedes Maybach or 6X6s, or Bentley Musallane: I would happily lug the kids around in one of those but they're barely out of my price range. (But local dealers please feel free to give the Roxas Family a call if you want to send one my way!)
Must be under warranty and include regular maintenance: It kills me to say this, especially as a car guy, but as enthusiasts, warranties are the last thing on our minds. But nothing sucks more than being stuck on the side of the road with the kids on board.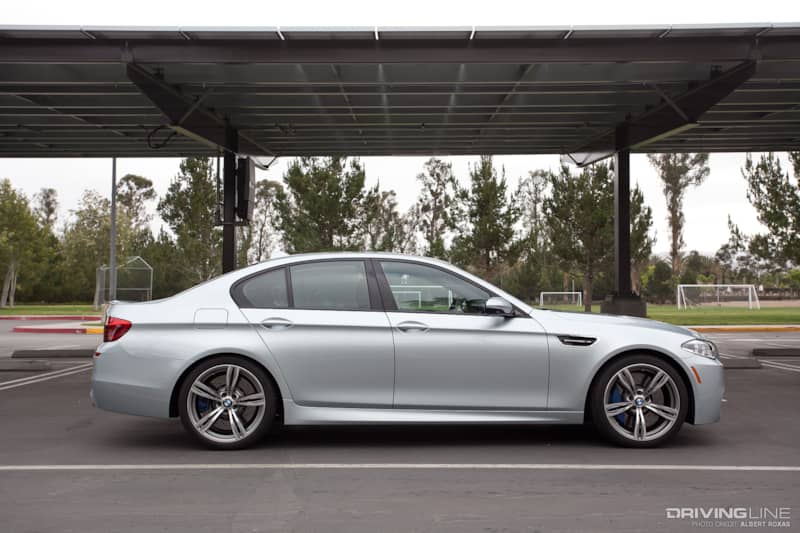 Right away, my friends nominated the BMW M5, and the F10 is a benchmark when it comes to performance sedans that can take on supercars despite having two extra doors and three additional seats. Luckily for me, the good guys at RSTRADA had completed European delivery of one and were nice enough to lend it to me for a few days.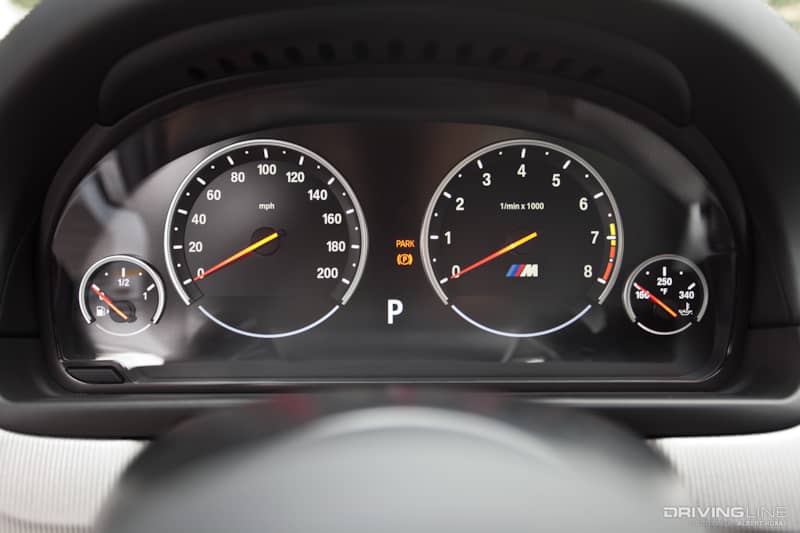 The M5 meets all five standards and is a very easy car to live with day to day. One particular item of note for those with kids is that it's one of the few sedans that has rear side sunshades, a seemingly small but important feature for me since it does an excellent job of blocking some of the sun from hitting the kids. Sure you can tint, but I personally don't like the look of tint.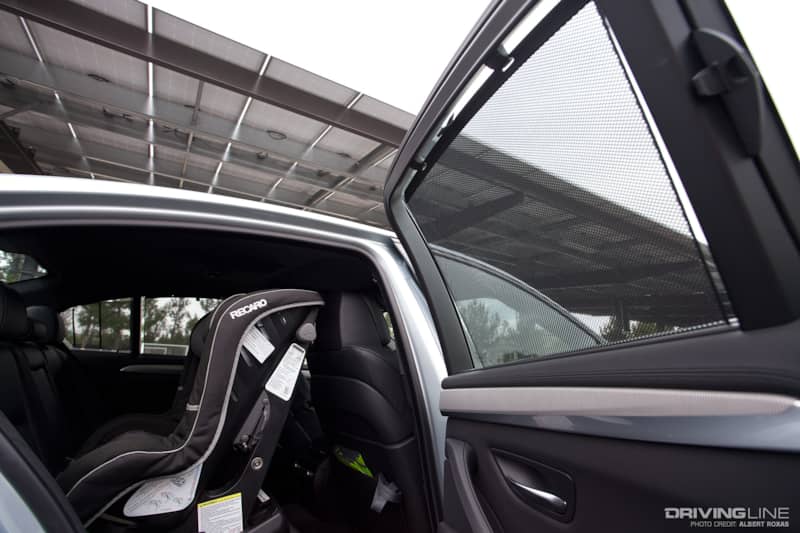 The Recaro Performance Ride seats that I've been using are almost a perfect fit, leaving enough room for the front passenger to move the seat back comfortably. The interior is very spacious and has a true sedan feel, unlike some of the other sports sedans. Also noteworthy: the M5 can seat five, important when you need that fifth seat when it's least expected.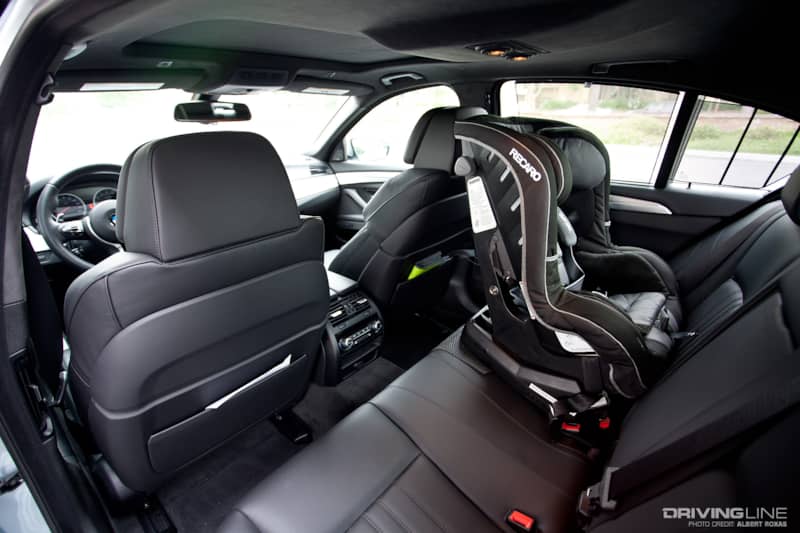 The only drawback of the M5 is that it looks like your basic 5 series. Aside from the front and rear bumpers, some badging and the exhaust, it doesn't stand out that much, especially in a world full of 5 series sedans. This can be a good or bad thing depending upon your opinion, especially if you're trying to be low-key, but for me it was a slight drawback.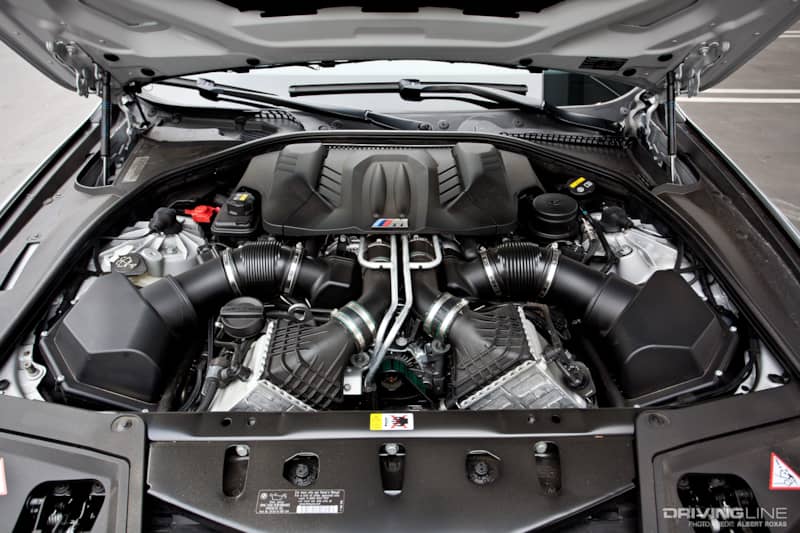 The other sedan for consideration was the Audi RS7, a limited-production torque monster with great performance and a sleek design. Can you sense my bias already?
Off the bat the RS7 has a point against it, being roughly $20K more than a M5. But this is a limited production car, which means you'll definitely see less of them on the road (a good thing) but you are paying for that exclusivity.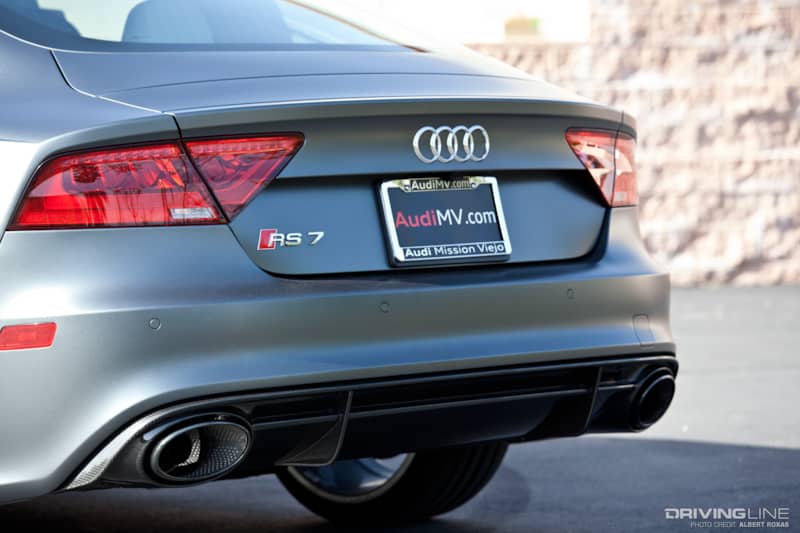 I was able to secure the RS7 for 48 hours thanks to Audi Mission Viejo and the guys at AveryParkwaySeries. My first thought on the RS7 was 'Damn, this car is faster than my R8.' It's true; while the M5 is no slouch, the RS7 with its Quattro footing really puts a different perspective on street to street VMAX. That guy in the Ferrari 458 next to you? He doesn't want any, and if he does, he'll be staring at the rear-facing Recaro seats as the kids waves to him.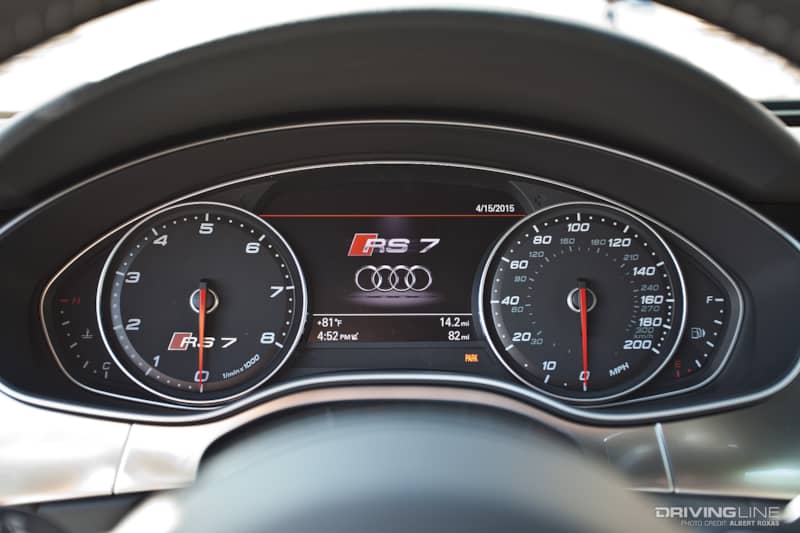 Although the RS7 also meets all five standards, there are a few drawbacks. The most noticeable is that it only seats four. There is a center seat option, but most RS7s are not spec'd with it. This can be a deal breaker for those that need a sedan that truly seats five. Also, the cabin (while much sportier) does not feel nearly as roomy as the M5. It also lacks the rear side sunshades.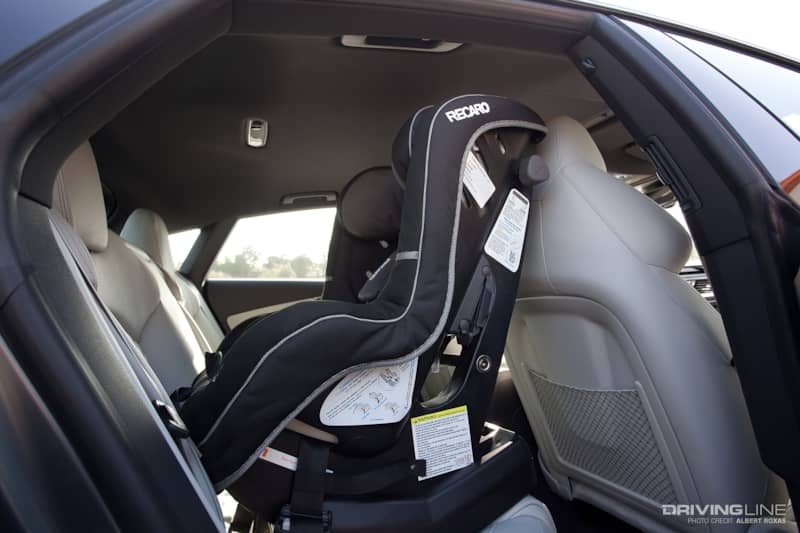 The Recaro Performance Ride seat barely fit; I had to move the front seat up a bit in order to make it work. The M5 does a better job of utilizing seating position to work with the Recaro.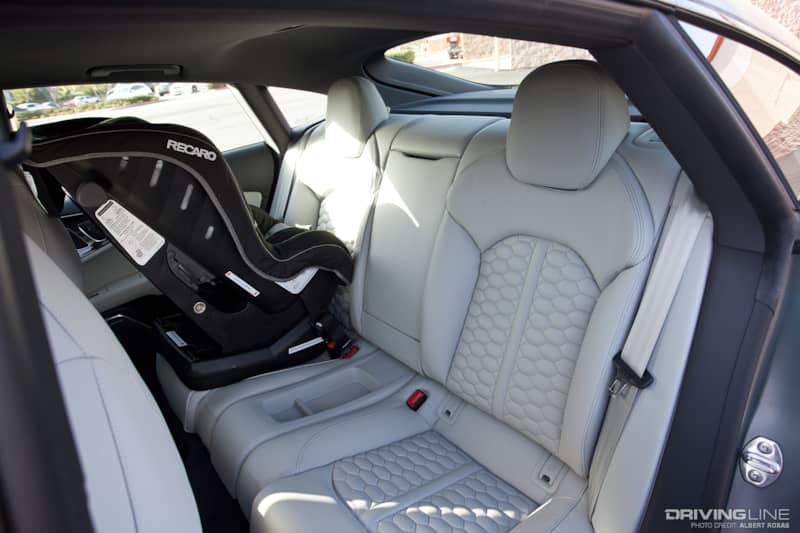 The RS7 definitely beats the M5 in terms of looks. And let's say for argument's sake, the performance aspect is moot (with a slight nod to the RS7), which means the last pieces to the puzzle are how it fits the remaining Dad Life requirements. As a daily, both are more than suitable with equal trunk space, although the RS7 is a sportier hatchback design.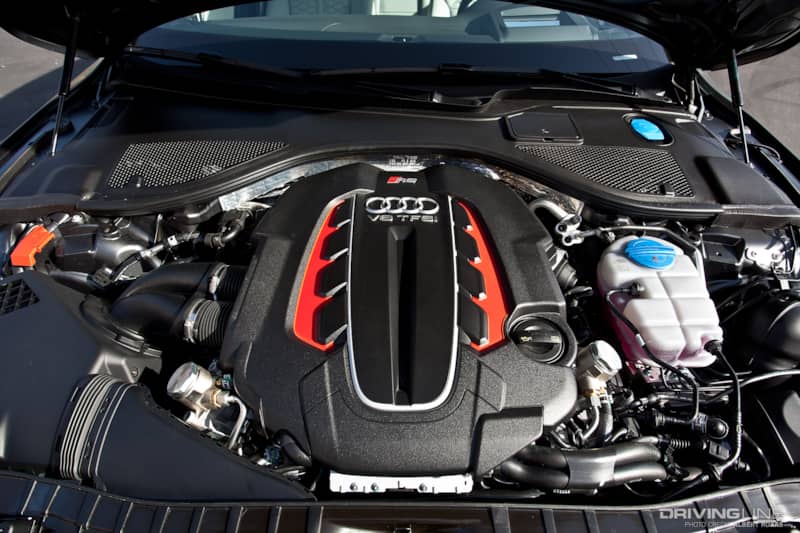 So, what did I end up with? Surprise: a 2006 Lamborghini Gallardo! I'm not kidding. About a week after my daughter was born, I stumbled across one of my favorite cars of all-time, which happened to be available in manual. I couldn't pass it up. I traded the FJ Cruiser for a sedan, a 2015 Mercedes C300 4Matic, which met four of the five requirements, and once lowered with rims, met all five.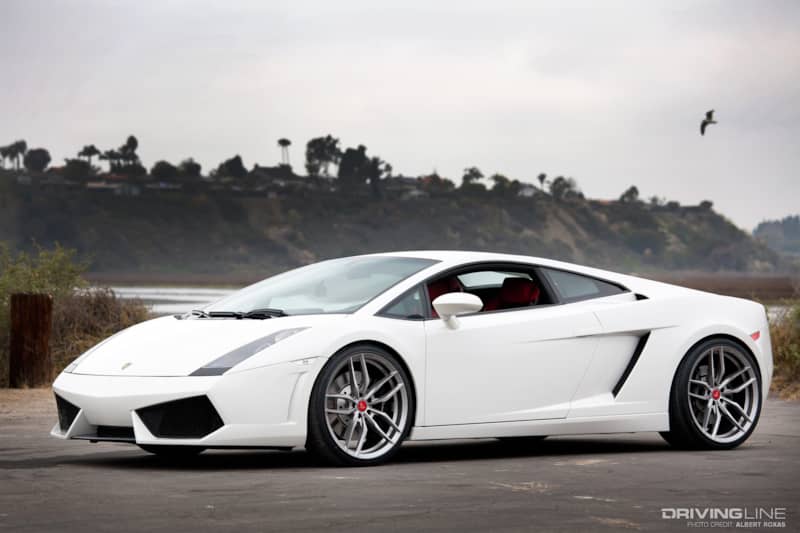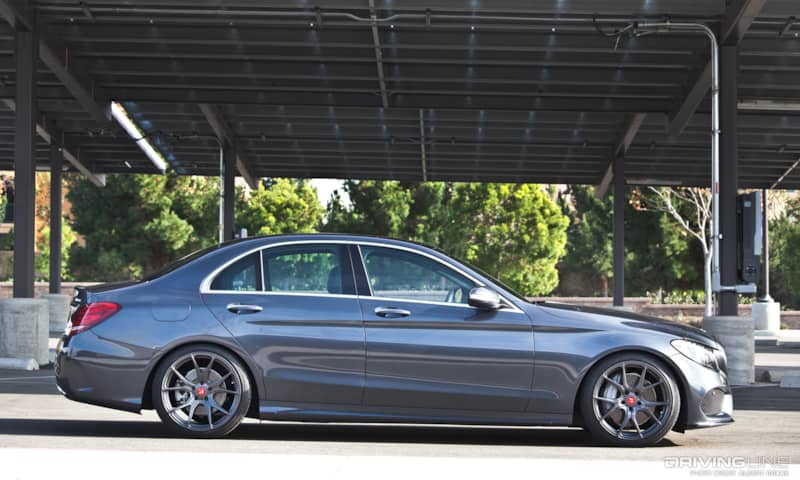 Bet you weren't expecting that little twist at the end, right? Welcome to Dad Life 2.0, where nothing is as simple as it seems, and the only constant is to adapt. Especially when it comes to cars.