Dan Gurney: Much More Than One of the World's Best Racers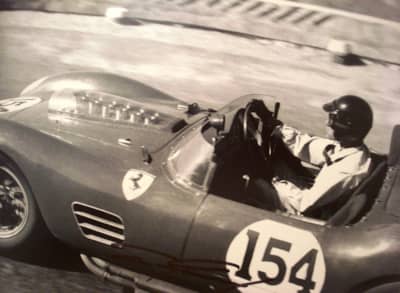 All photos courtesy of All American Racers unless otherwise noted. The Edison-Ford Medal for Innovation hasn't been awarded to anyone since 1989. This past October, the Henry Ford Museum called one of America's greatest racers to the podium to accept one of the finest honors in a long and singular career as a driver, engineer, manufacturer and innovator.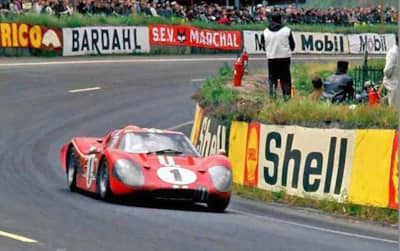 He is tall for a race driver, almost too tall. At nearly 6'3", Dan Gurney was at a distinct disadvantage in 1960's Europe, barely able to squeeze into the small and fragile Grand Prix Cars that were at the cutting edge of technology. Period photos of pre-race drivers meetings show him towering above most of his opponents. When Ford asked him to drive one of their GT40s at Le Mans, his discomfort in the tiny cockpit demanded that a hole be cut in the roof and an elevated roofline bump be fabricated and mounted to make room for his helmet and enable the driver to sit straight up for the 24 hour competition. This modification became known as the "Gurney Bump" and can be seen in many vintage sports car photos. He would go on in his career to win the four classic endurance races at Le, Mans, Sebring, Daytona and the Nürburgring.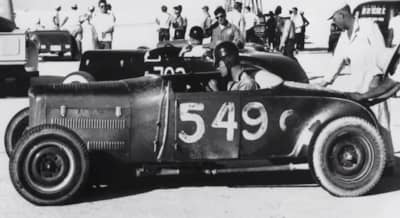 Originally born in New York, Gurney's family moved to Riverside California when he was in his teens. Immediately jumping into the blazing hot rod culture of Southern California, Dan honed his skill behind the wheel by tearing through the family orange groves.  At 19, in an early display of natural engineering skill and driving instinct, he hit 138mph at Bonneville in a car he had built himself. He entered SCCA Sports Car races in a Triumph roadster and quickly out-drove many well-known professional racers. Gurney attracted attention. Europe came calling.  In only his 22nd race, the big Californian found himself behind the wheel of a factory Ferrari on the grid of the French Grand Prix.  Victories across continents and categories would soon follow.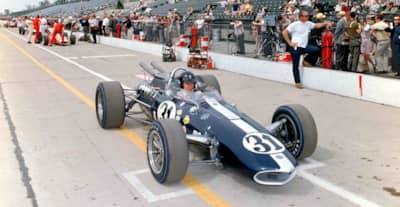 Founding All-American Racers (AAR) with Carroll Shelby enabled Gurney to tackle his dream of building his own Grand Prix car and running his own race program.  The V12 Eagle Formula One car turned out to be one of the most beautiful cars ever built and had the speed to back up the looks. After some frustrations with small mechanical failures, everything came together at the Belgian GP, on the super fast Spa circuit. By winning that classic race, Gurney became the only American driver/builder/team owner to ever score a F1 victory. His easy-going nature and determination on the track made him a fan favorite everywhere he raced. What started as a joke by Car and Driver Magazine spread quickly to racetracks around the world. At Le Mans, a Shelby Cobra flashed by with a bumper sticker sticker slapped on the rear end- Dan Gurney for President! College kids at Watkins Glen and Riverside hung up Dan For President banners. Tee shirts and campaign buttons were everywhere. The fact that he was too young to even consider a run for the office did not diminish his support.  Such was the regard for Dan Gurney.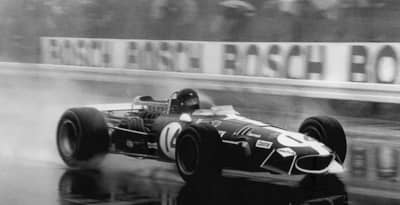 Hanging up his helmet and gloves at the end of 1970, Dan gave full attention to race engineering and running AAR. Two years later Gurney's Olsonite Eagle, with Bobby Unser behind the wheel, would win the Indianapolis 500.  Shortly after that, Jerry Grant would drive an AAR Eagle to the first ever 200mph Indy Car lap at the Ontario Motor Speedway. The Eagle design would prove to be dominant for years and continue racing in Indy Car competition until the end of the decade.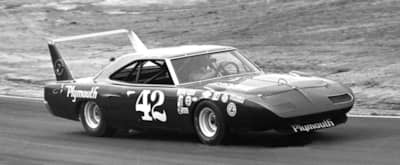 He was a serious threat in any type of car he chose to drive. The great Jim Clark, considered to be the best Grand Prix driver of his time, admitted in confidence that Dan Gurney was the only other driver he feared. Raw numbers might be the best way to tell the story. In 312 professional races started, Gurney won 51 of them outright and scored podium finishes in another 47. A quick calculation points to the staggering fact that for every time he climbed into the cockpit, there was a near 1 in 3 probability that he'd finish in at least third place.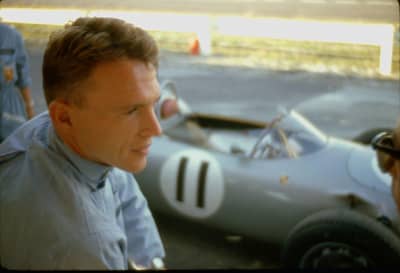 Dan's achievements and innovations reach beyond any driver before or since. He was the first driver to win in every major auto racing series, Indy Car, Grand Prix, NASCAR, and Sports Car. In 1962, he delivered Porsche's one and only Grand Prix win, squeezed into their beautiful silver V8 804 F1 car. He was the first to introduce the Bell full-face helmet at the 1969 German GP. He was the driving force that brought Ford and Lotus together to revolutionize the Indy 500. He realized before anyone else that a big American V-8 mated to the lightweight English chassis would be unbeatable.  His own AAR Eagles would continually push the boundaries of design and performance. Even now, Dan is at the cutting edge of design with the strange looking, but very competitive AAR Delta Wing.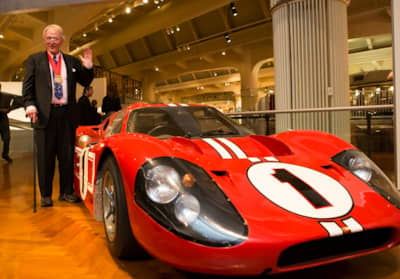 Photo courtesy of The Henry Ford. The Edison-Ford Medal was established to recognize and honor individuals who "fully leverage the creative, innovative and entrepreneurial spirit that resides in every one of us." At age 83, legendary racer, designer, car builder and now Edison-Ford Medal recipient, Dan Gurney is still working toward the breakthrough that will revolutionize the racecar. And it may not be too late for that run at the White House. Go Gurney! Learn even more about Gurney's career in this film put together by the Henry Ford Museum...